Pros and Cons of Moving to Irving, TX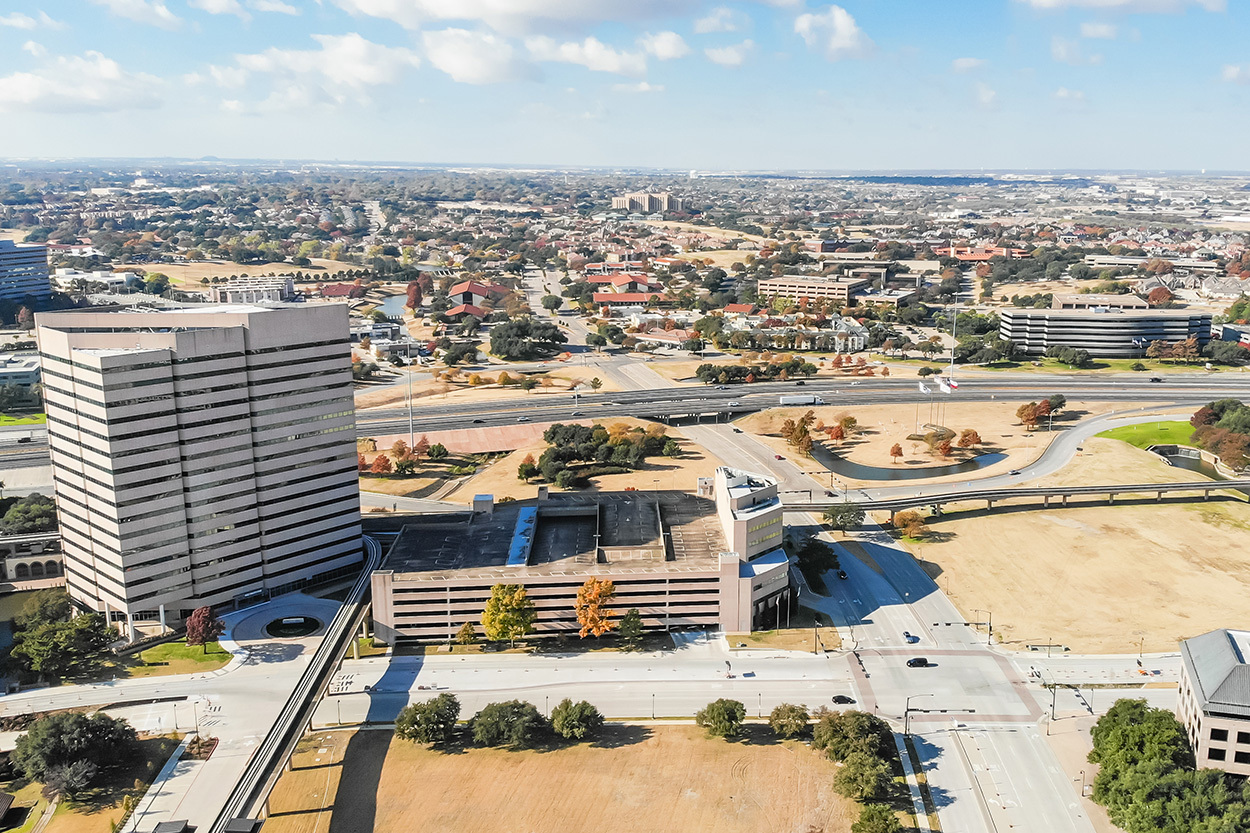 ---
If you're someone who wants to enjoy the benefits of living in Texas without the high cost of living then pay attention.
Because Irving Texas might be the perfect place for you.
Irving is a city located in the Dallas Fort Worth Metroplex and, given that many people are migrating to Texas, it's starting to get a lot of attention.
But before you pack your bags and start practicing a southern accent, you need to know the full story of what it's like to live there.
A story that I'm about to tell you in this video.
MAF Widget
Con #4, Noise
Let me preface this by saying that this isn't a major con, but if you're sensitive to loud noises, you might have an issue with this city.
And no, the noise I'm referring to isn't a group of strangers shouting "yee-haw", although, you might experience that in this city.
But rather, the annoying noise is the sound of airplanes taking off.
You see, Irving is only minutes away from the airport. And as such, you're bound to hear airplanes on a frequent basis when living here.
So just keep that in mind.
Con #3, No fine dining
This city is known for being on the cheaper side of things. And while that's great for people wanting to stretch a dollar, there are some downsides.
For instance, Irving is definitely not a city for those wanting to experience the finer things in life.
But rather, it's more suitable for people wanting to live a lifestyle like the father from "everybody hates Chris".
One thing locals complain about is the lack of high-end retailers in the area. There isn't much of a presence here. But the owners of those types of stores know that this city is more budget-friendly, so they set sight to set up shop elsewhere.
And high-end retail isn't the only luxury experience lacking in the area. You'll also be hardpressed to find a fine-dining experience.
So if you're a cheap person with expensive taste, my advice is not to avoid Irving. But rather, find a way to not be such a walking contradiction.
Con #2, Public schools
While you can definitely cut corners on the cost of living in Irving, you must know that you'll also be cutting corners on education.
The public schools in this city have received a "B" rating. And I can only assume that "B" stands for bad.
"How bad are they" I can hear you asking.
Consider this. The test rating of the public schools in this city is 4 out of 10. Which put Irving in the bottom 50% of schools in the state.
Now obviously this won't impact you if you don't have any kids–assuming you're not living that Billy Madison lifestyle.
But if you do have some snotty-nosed copies of yourself running around? I'd recommend looking elsewhere.
Con #1, Crime rate
Ok, now for the worst con of all.
The crime rate in this city isn't as bad as in other cities we've covered. But let me put it like this–don't be surprised if you see the Bat-Signal in the night's sky.
Crime.org gave this city a "D" rating for crime. Which of course stands for "dats a lot of crime".
I'm not looking for a debate. That's 100% what that "D" stands for.
Irving Texas is in the 22nd percentile for crime. Meaning 78% of cities are safer than Irving and 22% are worse.
Take that as you will.
Speaking of crime it should be punishable by law for you to buy a home without using the amazing service that Home and Money provides.
We all know that buying a house can be a hassle. Especially if you're a clueless first-time homebuyer.
And that's why Homeandmoney.com is here to help. We'll connect you with your very own personal assistant who will help you find an agent, get funding, and basically do all the heavy lifting for you.
Best of all, the service is absolutely free!
Just fill out the quick form below to get started.
MAF Widget
Ok, now let's check out some pros of living in Irving.
Pro #4, Cost of living
Ok, I've hinted at just how affordable living in Irving is. Now let's take a bit of time to talk specifics.
The cost of living in Irving is lower than the national average. And just about everything here is less expensive than the prices you'll find in other Texas cities. Making Irving Texas a couponers paradise.
This is actually the main selling point of living in this city. It's like moving to Texas with a discount code.
And even if the city doesn't check all of your boxes, you'll be only a short drive away from cities that have more to offer.
More on that later.
But even though Irving doesn't offer as much as cities like Dallas, you certainly won't be bored here.
Speaking of which.
Pro #3, Things to do
Irving Texas has a fair amount of activities to get involved in.
For example, one of the main entertainment hubs in the area is the Toyota Music Factory.
Here, you'll be able to enjoy live music, experience amazing restaurants, grab a few drinks and even catch a movie.
In short, not only does Toyota make a reliable car, but they also provide reliable entertainment experiences.
Thanks, Toyota!
The music factory isn't the only thing you can enjoy in Irving. Because this city also has a ton of outdoor activities you can enjoy.
You'll find a plethora of jogging trails, biking trails, and other outdoor activities that will be sure to keep you entertained.
However, if those things don't satisfy you and you're looking for even more things to do, you'll be happy to hear this next pro.
Pro #2, Convenience
One of the best parts about living in Irving is just how conveniently located it is.
People wanting the big city experience without the price tag will love living in Irving. That's because, given that it's centrally located, you'll be within a 30-minute drive of both Dallas and Fort Worth Texas.
And the convenience doesn't end there.
Living in Irving means you'll essentially have an airport in your backyard.
Irving is located only 14 minutes away from the Dallas-Fort Worth International airport. Which is the fourth busiest airport in the country.
Remember when we talked about plan noise as a con? Yea, this is why. But that con quickly becomes a pro when you need a convenient flight out of the country.
This makes it, in my opinion, one of the best places in Texas for people who like to stay on the go. But honestly, you won't want to leave the city too much.
And that's because of it's…
Pro #1, Diversity
Irving is known to be one of the most diverse cities not only in Texas but in the entire country.
There are plenty of different types of cultures that can be felt all over the city. Making it a great place for people who appreciate the differences among people.
But you won't just get a diversity of people here, you'll also get a diversity of living arrangements.
In Irving, you'll find plenty of older homes that are more affordable for first-time homebuyers. Also, you'll have your fair share of gated communities.
Fun fact, a lot of these communities were lived in by previous Dallas Cowboys considering the old Cowboy Stadium was located in Irving.
So if you happen to get access to one of these homes, keep an eye out for any Superbowl rings that may have been left behind.
And before you say that is impossible, remember that CTE is a thing.
That pretty much sums up everything you need to know about Irving Texas!
I hope you enjoyed this video. And if so, make sure to like it and subscribe to this channel so we can keep the content coming.
Until next time!