Pros and Cons of Living in Sedona, AZ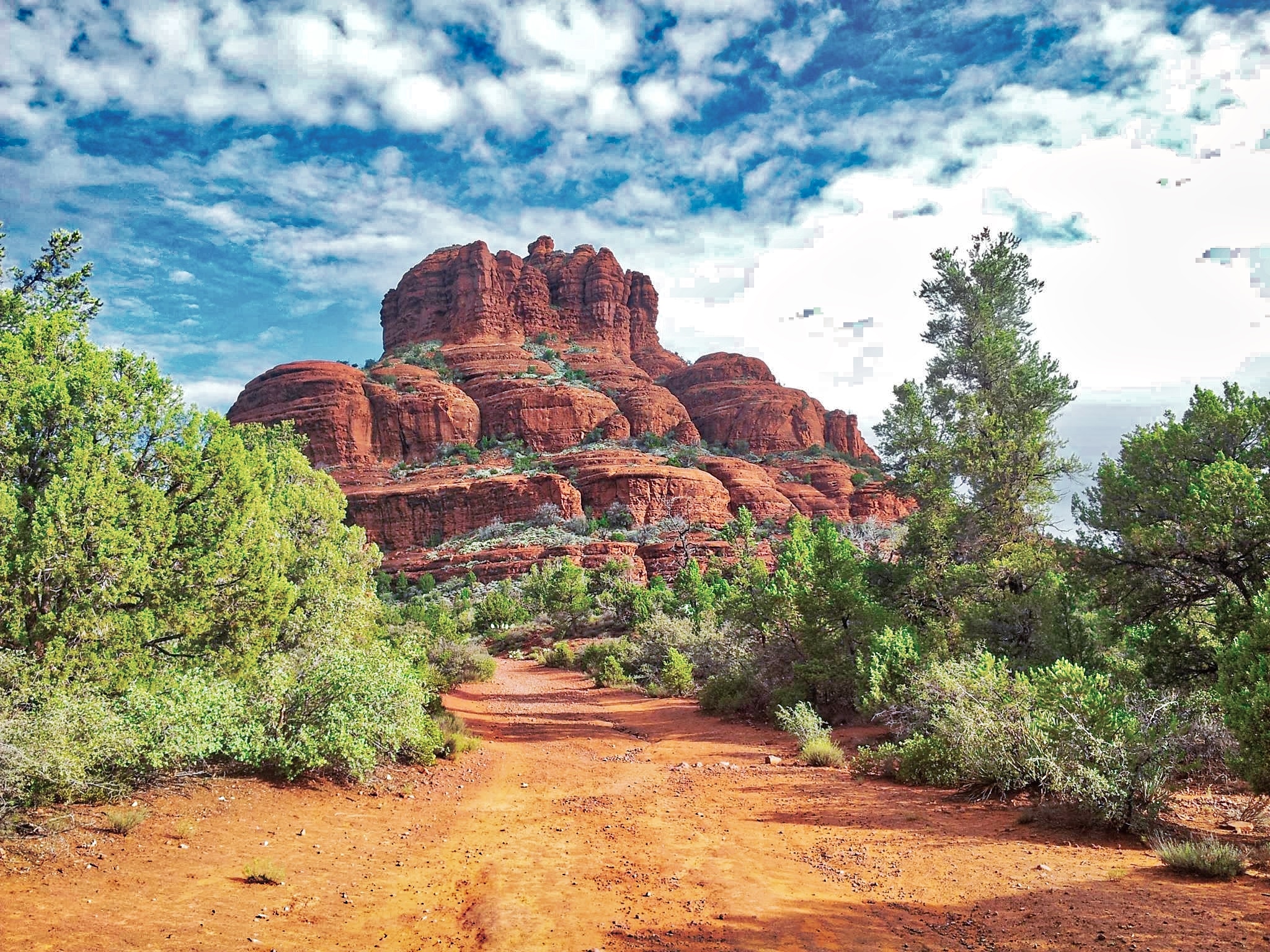 ---
If you're considering making Sedona, Arizona your new home or you simply want to learn more about the city, then here's all you need to know.
Located in the heart of Arizona, Sedona is undoubtedly one of the most beautiful places to live, not just in Arizona but in the United States. It is located in the counties of Coconino and Yavapai with a small population of 10,315 people.
Although a small city, Sedona has something for everyone, and there are a lot of amazing things about the city which make it a great place to call home. However, Sedona is not without its drawbacks, just as it is with any other city. Tag along as we explore 10 pros and cons of living in Sedona, AZ!
Pros of Living in Sedona
1. Charming views
Almost every house in Sedona has a view, and the very few people whose houses do not have one can just take a few minute's walk to find one. This isn't much of a surprise because Sedona is surrounded by the National Forest wilderness.
The breathtaking views of the Red Rock formations and the Sonoran Desert add to the beauty and scenery of Sedona. This charming view has made Sedona one of the most visited cities in the United States.
If you'd love to wake up every morning to the natural breathtaking scenery in a peaceful environment, then Sedona is the perfect fit for you.
2. An ideal place for outdoor activities
If you're someone who loves outdoor activities, then you'll love this city. Sedona is the perfect place for outdoor activities like biking, hiking, and sightseeing.
The Red Rock formation and the Sonoran Desert are amazing places to visit. And as a plus, the favorable temperature in Sedona makes outdoor activities in Sedona even more enjoyable for its residents.
If you love Golf, you'll find some amazing golf courses you can enroll in. Some of them are Seven Canyons Golf Club, Oak Creek Country Club, and Sedona Golf Resort. You can visit any of these for an amazing game time.
3. There are tons of cultural activities to partake in
Sedona is a diverse city that places utmost priority on the culture of the residents. Diverse cultural activities that take place here include the International Film Festival in Sedona, Sedona Arts Festival, Sedona Winefest, Pumpkin splash, The Festival of Lights, and lots more.
A lot of beautiful stores can also be found in Sedona; grocery stores, bookstores, malls, boutiques, and all related stuff. This place would be paradise for people who are shopping freaks.
Also, since Sedona has a high tourist volume, there are top-notch restaurants filled with all tastes and preferences. Some of the best restaurants are Creekside American Bistro, Outlaw Grille, and Javelins Cantina.
4. Low crime rate
With relatively low crime rates compared to cities of its size, Sedona is a safe place to live in. The total crime rate is 4 per 1000 people, which is lower than the national average. The statistics are the same for the property crime rate; 4 per 1000 people. Violence is at an all-time low in this city too, so if safety is your priority, Sedona is a perfect fit for you.
No city is completely free of crime, hence it is important to be security-conscious even while living in Sedona. But generally, Sedona is a safe place to reside.
5. A Standard Education System
Although there are no colleges in Sedona, the city has a pretty good elementary and high school system.
Their schools have high enrollment and graduation rates, good teacher-to-student ratios, and lots of extracurricular programs for the students.
Some of the schools in the city include Sedona Red Rock Jr. Sr. High school, West Sedona School, Sedona Charter School, Sedona Montessori School, Verde Valley School, and many others.
Cons of Living in Sedona
1. A high cost of living
The cost of living in Sedona is 27% higher than the national average. This could be a setback for most people. The median home price is $931,804, which is a lot higher than the national average.
Utility bills are 6% higher than the national average, transport is 7% higher, and food is 13% higher. A gallon of milk, bread, and hamburger goes for $2.52, $3.93, and $5.39, respectively.
If you're relocating from a less expensive city, the cost of living here might be a bit challenging.
2. It is a tourist center
Well, this could be a pro or a con, depending on how you look at it. Sedona is a hot spot for tourists, but maybe this wouldn't be much of a problem if the city was big enough to accommodate about 3–5 million people that visit the small city every year.
The presence of tourists leads to congested traffic, not just on the roads but also in stores and restaurants. You might have to queue for about an hour in a shop before you get attended to on some days, which isn't a very nice experience, you'll agree.
3. Sedona may not be for you if you love entertainment
Apart from outdoor activities and cultural festivals that take place in Sedona, there are no particularly exciting entertainment events or centers like parties or clubs. Sedona's nightlife scene is also practically non-existent.
So, if you do not enjoy outdoor activities but would rather have some proper entertainment, Sedona may not be a place you'll want to live.
If it isn't too much of a hassle for you, however, you can find entertainment centers and events at Phoenix, which is 2 hours away.
4. Absence of a high-speed internet provider
Yeah…you might not be able to keep up with the latest internet trends by the minute in this city.
Sedona does not have a high-speed internet provider. And this is worse on cloudy days or when there are a lot of tourists in town.
If you're the kind of person who practically lives on the internet, or your kind of work requires great use of the internet, then you might have to rethink your decision to move to this city.
5. Employment opportunities are limited
The major thriving sector in Sedona is the tourism sector. Therefore, jobs are mostly only available in the accommodation, food, arts, and culture industries.
Although it's a good place for entrepreneurs to start up their businesses, only those in any of the listed industries above would thrive easily.
There are no tech or manufacturing companies in Sedona, so those types of jobs aren't available. However, if the internet problem doesn't give you issues (hopefully. We're not banking on that), you could always live in Sedona and work remotely for a company in another location.
In Conclusion
While many people would love to call Sedona home, that isn't necessarily the case for everyone. Now that you know the city's benefits and disadvantages, it's up to you to make a choice and decide whether or not to make the big move to Sedona, AZ.