10 Things to Know Before Moving to Brookline, MA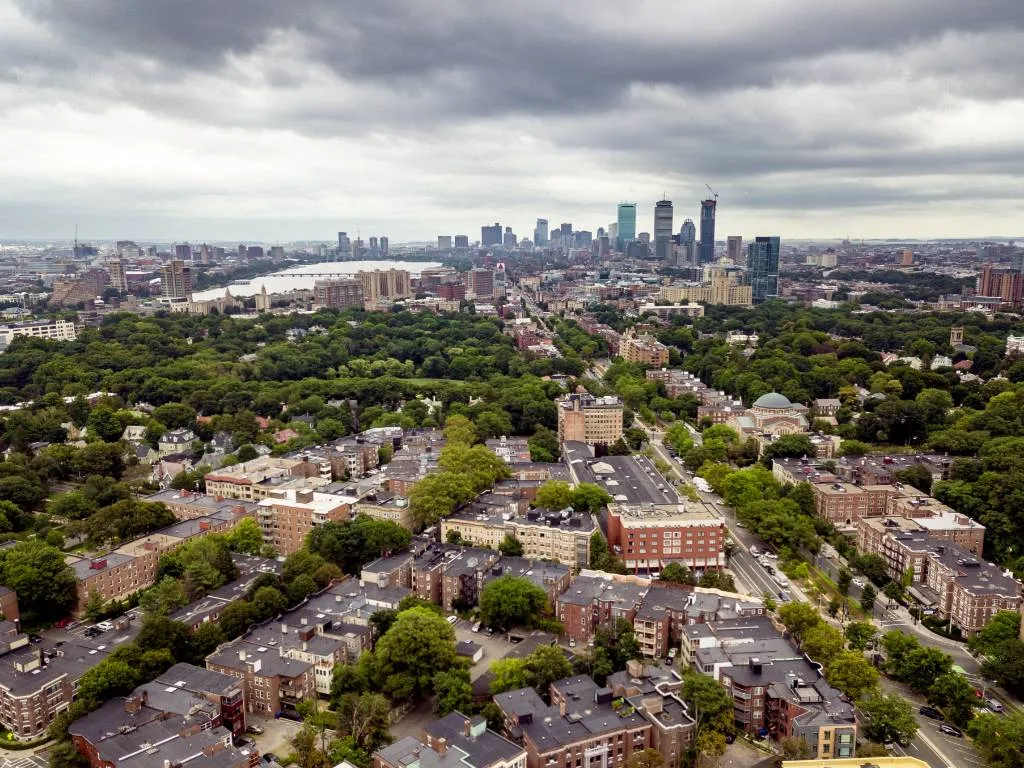 ---
Located to the west of Boston, the town of Brookline is a warm and welcoming neighborhood. The town's proximity to numerous parks and natural areas means that residents can take advantage of a wide variety of recreational options in the great outdoors.
Because of the town's longstanding commitment to uniting its residents of all ages and walks of life, Brookline has become a popular destination for tourists from all walks of life.
Keep reading as we check out ten things to know before moving to Brookline, MA.
1. Strong ties to the surrounding environment and community.
Residents of Brookline can take pleasure in the outdoors because of the city's four expansive nature preserves and miles of walking and running routes. They never miss the opportunity to pick up some fresh lettuce from a local hydroponic farm at the Thursday farmer's market in Brookline.
Making friends in the neighborhood is second nature, whether it's over a cup of coffee at Café Fixe, a book recommendation in line at Brookline Booksmith, a plate of pasta at Pomodoro, or a beer at Washington Square Tavern.
2. Opportunities to thrive for people of all ages
The outstanding enrichment facilities in Brookline cater to people of all ages. The Brookline Teen Center is a safe space where young adults can gather to work on robots, practice parkour, or rehearse for a concert. The local senior center offers activities such as yoga classes, guided hikes, and art exhibits to retirees.
Volunteer work at the Brookline Arts Center and the Brookline Ballet School are two examples of the ways locals can give back to the community while also developing their own artistic skills. Dog owners will find the town especially appealing thanks to the Green Dog program's efforts to build 14 off-leash dog parks in the area.
3. Visit The Coolidge Corner Theatre or The Coolidge Corner Clubhouse
The Coolidge Corner Theatre, a beautiful art deco movie theater that shows new releases alongside old favorites and indie films, is one of the city's best attractions. On game night, the Coolidge Corner Clubhouse is packed with sports enthusiasts and trivia champions.
Sundays in Brookline are for exploring Lost Pond Sanctuary or preparing for the marathon with the town running club, while Saturdays are for gazing at exotic cars on the vast lawn at the Larz Anderson Auto Museum.
4. Housing costs are triple the national average
It would definitely cost a lot of money to reside in one of the nicest suburbs in the country. The current median home price of $1.1 million in Brookline is almost triple the national average of $428,000.
Apartments with three or four bedrooms and about 1,500 square feet can be purchased for $1,200,000 to $1,400,000.
5. Enjoy a slower pace of life
There is a strong sense of community and small-town atmosphere in Brookline, despite the city's proximity to Boston and its suburban amenities. Tom Brady, Gisele Bundchen, and Conan O'Brien are just a few of the famous people that have called it home.
Many young professionals and families choose to settle here because they like the city's more relaxed pace than that of bustling Downtown Boston.
6. Eat at Tatte Bakery or Seven Subs
A number of excellent eateries can be found in Brookline. The Publick House has a great range of craft beers from brewers like Trillium Brewing Company, so you and your friends will surely have a good time there.
Seven Subs has a fantastic array of locally inspired subs for folks on the go. Sandwiches like the "Unforgiven," "Lucky 7," and "Brookline Club" are fan favorites at this eatery. Both Cafe Fixe and Tatte Bakery and Cafe serve excellent coffee. Cafe Fixe is a great place to go if you need to unwind and take your mind off things. If you want to relax or hang out with friends, Tatte is the perfect spot. The atmosphere at these coffeehouses is ideal for recharging and unwinding.
7. The cost of living is 103% higher than the national average
With a cost of living index of 203, Brookline has a cost of living that is 103% more than the U.S. average. In Brookline, transportation costs are highest, followed by groceries, mortgages, and healthcare.
A year's worth of living expenses for a single person in this city includes a home, groceries, child care, transportation, healthcare, and taxes that add up to $49.191.
8. The city has a humid continental climate
Hot summers and frigid winters are typical of Brookline's humid continental climate. The average high in July is close to 72 degrees Fahrenheit, while the average low in January is close to 28 degrees. Brookline receives an average of 44 inches of rain each year thanks to its proximity to the ocean.
There is an annual average of 39 inches of snow. Autumn and winter tend to be damp and cold, whereas spring and summer are typically pleasant and humid.
9. One of the safest cities in Massachusetts
In Brookline, you and your family can feel secure. The city has a substantially lower violent crime rate than the rest of the country, at 11. The property crime rate of 20.3 is likewise significantly lower than the national average of 35.4.
Because of this, Brookline has become one of the safest communities in all of Massachusetts. To guarantee the safety and security of its residents, Brookline's police department has implemented a number of programs and initiatives.
10. Work in the healthcare or education sector
Brookline has a thriving job market, and the major employers in the city are the healthcare, education, finance, and retail industries. The city has an unemployment rate of 2.9%, which is lower than the national average.
When compared to the national average of $34,103, Brookline has a much higher per capita income of $71,536. In comparison to the national average of $62,843, the median household income in Brookline is $117,326.
Final Thoughts
The lovely suburb of Brookline is perfect for individuals seeking a peaceful, quiet life away from the hustle and bustle of the city. The community spirit and sense of belonging further elevate the city's standard of living.
However, this tranquility comes with quite the price tag, and this is definitely something to keep in mind.
Learn More About Living in Brookline, MA