Top 10 Pros and Cons of Moving to Wichita, KS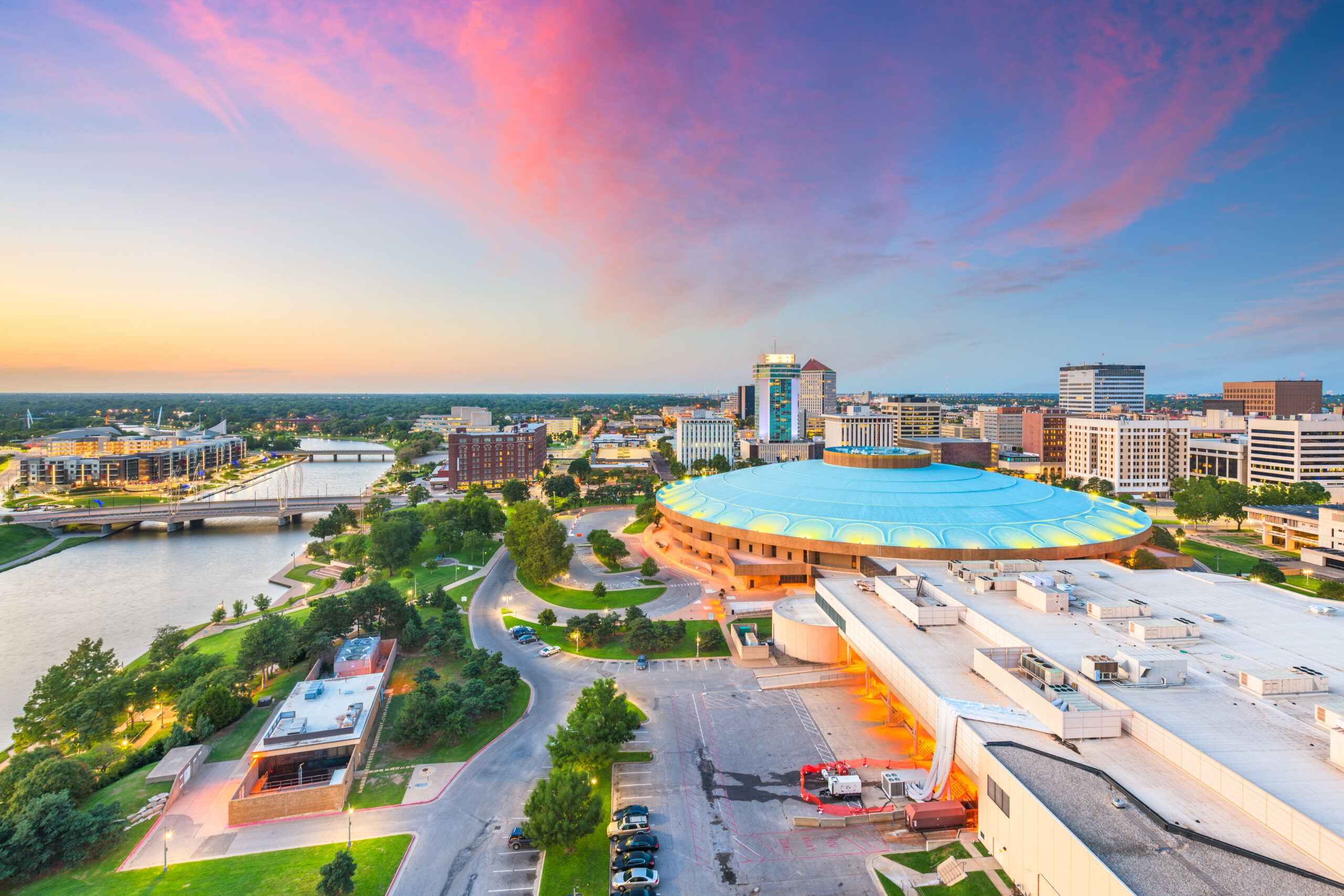 ---
Around 395,745 people call Wichita, Kansas home. Located in Sedgwick County, this city consistently ranks as one of the top spots in the state for quality of life. The majority of Wichitans own their homes, and the city is filled with entertainment options like theaters, museums, and sports arenas.
It was established in the 1860s as a trading post and has subsequently expanded into a major metropolitan area. The is now a major economic center and riverside location in Arkansas. Cattle, oil, aviation, and grain industries, in addition to the pioneering spirit and hard work of the residents, have all contributed to the city's explosive rise over the past century.
Regardless of all the great things this city has to offer, it is not without its drawbacks too. Let's check out the top 10 pros and cons of living in Wichita, KS!
Pros of Moving to Wichita
1. The city has a vibrant economy
Wichita has a thriving economy, with the aerospace, healthcare, manufacturing, and automobile industries as its major economic drivers. The city has an unemployment rate of 3%, which is significantly less than the national average.
Spirit AeroSystems, Via Christi Health, Unified School District 259, Cessna Aircraft Co., McConnell Air Force Base, the State of Kansas, Koch Industries, and Bombardier Learjet are the largest employers in the city.
2. Housing is extremely affordable
Housing costs in this city are one of the most affordable in the country, with a median home price of $183,300. The city's median rent is about $850.
Some of the best places to buy a home in Wichita are Rockhurst, Southwind, Courtland, Village, Sleepy Hollow, College Hill, Valley Center, Park Meadows, Maize, and North Newton.
The city foots the bill for constructing the roads and laying the pipes and wires for the new homes, rather than the housing addition's developer. This means that over the period of 10, 15, or 20 years, you will pay the city a fixed amount each month plus interest.
3. Lots of places to explore
There are a ton of places to have fun in Wichita. Throughout the year, you can visit any one of the city's thirty museums, hundreds of other attractions, eight distinct shopping areas, dozens of theaters, or one of the many festivals.
When spring and summer arrive, Botanica Wichita's thousands of daffodils and tulips make for a spectacular sight. This garden has over thirty sections to explore, and Butterfly Pansy House and Downing Children's Gardens are two of the most famous sections.
Tanganyika Wildlife Park is a must-see attraction in Wichita. Visitors can see giraffes, leopards, lemurs, and alligators, among other exotic creatures, in the park's vast spaces.
Keeper of the Plains is one of the city's most popular landmarks. Located near the confluence of the Arkansas and Little Arkansas Rivers, where the area is considered holy, is a 44-foot-tall steel statue. The plaza in front of it is well-equipped with benches and walkways, and it has a stunning appearance when lit up at night.
Wichita generally has a vibrant social scene. Monster truck events, country music concerts, theater, opera, ballet performances, and sporting events can all be found in this city.
4. There's a good education system
Wichita has above-average educational facilities. Andover Middle School, Andover Central Middle School, Colwich Elementary School, Discovery Intermediate School, and St. Marks School are just a few of the excellent schools in the area.
Local institutions of higher learning include Vatterott College Wichita, National American University Wichita, Region Technical College, Friends University, Newman University, Wichita State University, and University of Phoenix Wichita Campus.
5. Arts is a big deal here
Wichita is a great place to call home if you are an artist or art lover who enjoys meeting other creative types and exploring the city's abundance of art museums and galleries.
The city is the region's cultural epicenter, and its residents consistently impress with their wide-ranging artistic expression. Wichita is also full of inspiring works of public art, including the world's largest mural painted by a single artist.
First Fridays in Wichita are a monthly celebration of the city's thriving art scene when several of the city's best galleries and institutions throw opening receptions for brand-new exhibitions. Fall & Art is a festival held at Bradley Fair every September that showcases the work of artists from all around the United States.
Works by famous artists like Dale Chihuly, Mary Cassatt, and Edward Hopper are all on display in the Wichita Art Museum, one of the largest art museums in Kansas.
The Ulrich Museum of Art at Wichita State University has more than 6,000 works of modern and contemporary art and is open to the public at no charge. There are more than seventy sculptures dotted throughout campus at Wichita State University, making for a great outdoor art experience.
6. A lovely food scene
Wichita has been receiving public attention as a culinary mecca. More than a thousand restaurants can be found here, and there has been a recent upsurge in creative farm-to-table options.
Some of the best restaurants in Wichita include Kobe Steak House of Japan, Sabor Latin Bar & Grill, Doo-Dah Diner, Firebirds Wood Fired Grill, Abuelo's Mexican Restaurant, Cheddar's Scratch Kitchen, and many others.
Cons of Moving to Wichita
1. You'll need a car to get around
As the metro is spread out, and the public bus service isn't particularly extensive, getting around this city is easiest with your own vehicle. The average travel time to and from work is less than 20 minutes, making it one of the shortest in the country.
The city of Wichita, however, is quite accommodating to cyclists, because it has many paths specifically designed for bikes. Nonstop flights to cities including Atlanta, Chicago, Dallas, and Seattle are also available from the Wichita Dwight D. Eisenhower International Airport.
2. The weather can be severe
Wichita has fascinating weather. The area experiences all four seasons, yet the wind is the one continuous weather factor. The weather in Wichita can be harsh, what with the spring tornado season, the heat of summer, and the winter cold and snow, but the city's skies rarely fail to impress sunset watchers.
3. A high crime rate
Wichita's above-average crime rate is putting off potential residents, and many locals simply don't feel safe anymore. The city's violent crime is 48.4, higher than the US average of 22.7. The property crime is 73.6, also higher than the US average of 35.4
Therefore, if you value providing a secure atmosphere for your children's upbringing, moving to Wichita may not be the ideal option for you.
4. Nightlife is not particularly exciting
If you're a night owl, moving to Wichita may be a bad idea because, despite the availability of a few clubs and bars to visit after work, you won't have nearly as many options as you would in a city like New York or Los Angeles. This city isn't the best place to settle down if you're looking for a city with vibrant nightlife, a cosmopolitan atmosphere, and constant action.
To Sum it All Up
Wichita has great things to offer, such as the bustling economy, affordable housing, and vibrant arts scene. On the other hand, the city has its drawbacks, like the high crime rate, lack of nightlife opportunities, and severe weather.