15 Pros and Cons of Living in Franklin, TN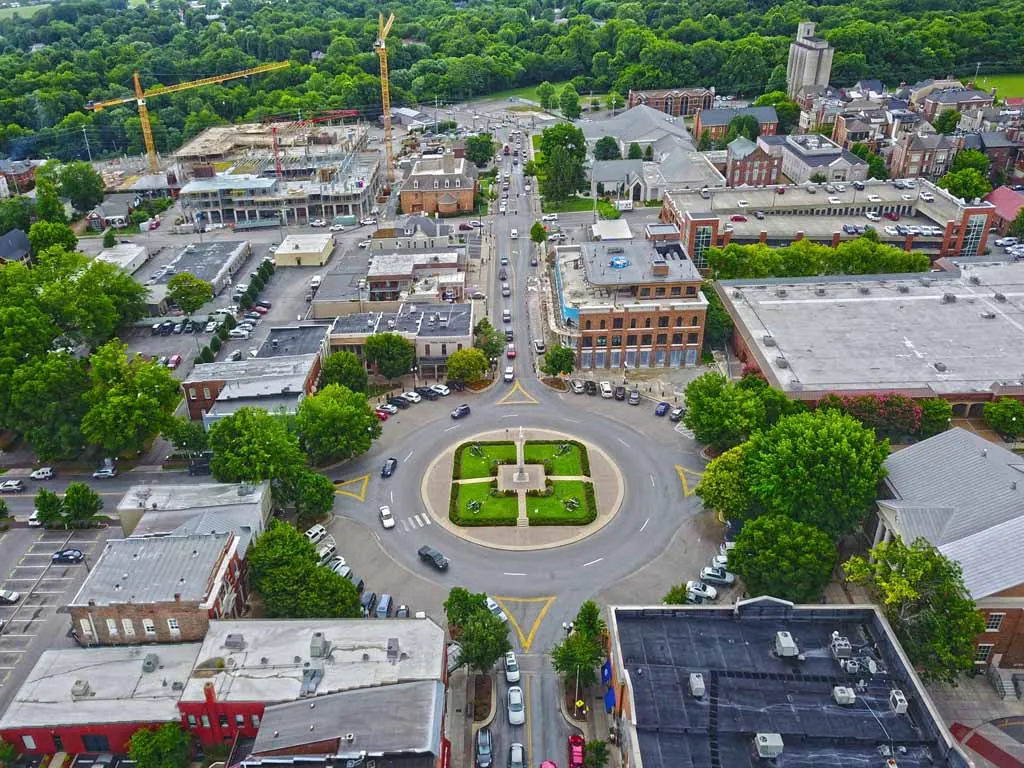 ---
Franklin, Tennessee, is an excellent area to live in and is located 22 miles southwest of Nashville. Franklin is a great place to live if you want to be close to the city's action without actually being in it. The majority of locals put down permanent roots by purchasing homes there. Franklin's quaint downtown is home to a wide variety of excellent eateries serving up dishes from around the globe.
What are the benefits and downsides of living in this city? Let's check out 15 pros and cons of living in Franklin, TN!
Pros
1. A vibrant job market
Franklin's proximity to Nashville means it is home to several major corporations. Many companies have also established or expanded their headquarters there. Nissan North America and United Healthcare are two of the most well-known examples. Combined, these businesses provide jobs for more than 1,900 locals in Franklin.
Over 3,200 locals can be found in Community Health Systems, the region's largest employer. Optum, Tractor Supply, and Mars Petcare US are among more major employers in the area. Each of these companies employs over a thousand locals in Franklin.
MAF Widget
2. A ton of outdoor activities
Outdoor activities such as hiking, riding, and climbing are very popular among Franklin residents. Driving to nearby parks takes only a short amount of time. Larger state parks are also easily reachable within two hours. Natchez Trace Parkway Bridge, Timberland Park, Marcella Vivrette Smith Park, Shining Times Farm, and Middle Tennessee Hot Air Adventures are just a few of Franklin's best outdoor attractions.
3. Lots of fun things to do in town
There is a wide variety of exciting things to do in Franklin, both indoors and outdoors, that will leave you with fond memories. There is always something to do, whether you're searching for a way to have fun during the week or a place to take out-of-town guests on the weekend.
The Lotz House Museum, the Carter House, Extreme Escape Games, and the downtown Franklin business district are just a few highlights of living in Franklin. The whole region has done an excellent job of preserving its past and developing museums on practically every topic imaginable.
4. The weather is lovely
Franklin, like the rest of the state of Tennessee, enjoys all four seasons despite being located in the South. The climate is consistently pleasant throughout the year. Residents never have to worry about being drenched or freezing because of the average annual precipitation of 53 inches and average annual snowfall of 4 inches. Franklin enjoys an average of more than 200 sunny days per year.
May, September, and October offer the best weather in Franklin. This is because the weather is perfect: bright sunshine, mild breeze, and a temperature of 75 degrees. People in the area can go outside and have fun without worrying about the weather in the spring and fall.
5. Lots of great restaurants and breweries
If you're looking for a good place to eat, Franklin is it. In Franklin, you can satisfy your cravings for both down-home southern cooking and exquisite dining. In addition, there is a wide variety of eateries to choose from. A person's budget could be as low as a few dollars or as much as $50. Some great restaurants include Puckett's, Cork & Cow, BrickTop's, and 55 South.
Among the several breweries in Franklin, two of the most well-known are Cool Springs and Granite City. Both have fantastic hand-held foods that pair perfectly with their hand-crafted beers.
6. A short commute time
The typical workday commute for a resident of Franklin takes about 22 minutes. This is significantly shorter than the national average of 26 minutes. Over 80% of locals rely on their own transportation to get from place to place, while 9% work remotely and 8% share rides. Public transportation is used by less than 1% of the population.
7. A convenient location
Franklin is so close to the state capital of Tennessee that it only takes its people around half an hour to drive to Nashville. Those who are interested in a road trip are in a prime position to set out in any direction bearing. Memphis is just three hours west of Knoxville, and Knoxville is just three hours east. As an added bonus, both Louisville, KY, and Birmingham, AL, can be reached in three hours by car.
8. A safe city to live in
Franklin's crime rate is 64% lower than the state average and 51% lower than the national average, making it the fourth safest city in Tennessee. Franklin is a safe location to live, as shown by these stats.
With 132 officers on duty, the Franklin Police Department is committed to providing safety and security to the city's residents.
9. Lots of good schools
Franklin is regarded as one of the safest cities in Tennessee, making it a great area for families to settle down.
The Williamson County School District and the Franklin School District serve the Franklin area. Hillsboro Elementary School, Moore Elementary School, and Franklin High School are three excellent options for children's education, while Welch College and Lipscomb University are the two best local colleges and universities.
10. Festivals are a big deal in Nashville
Franklin always seems to pull out the stops for a big, annual celebration no matter the time of year. The town's residents put on wonderful seasonal celebrations and festivals that draw tourists from far and wide.
Some famous yearly festivals include Pumpkinfest, Main Street Festival, the Veterans Day Parade, the Dickens of a Christmas Festival, and The Pilgrimage Music and Cultural Festival.
MAF Widget
Cons
1. Limited nightlife options
Franklin's nightlife is mostly limited to the weekend. It's not particularly common, but you can stumble onto one during the week. Pubs and small, local music venues will host the bulk of the night's activities. Those looking for a more varied evening experience may want to make the trip into Nashville, which is home to bars, clubs, and other entertainment opportunities.
2. There could be some traffic
Franklin, like many other cities, has a morning and evening rush hour. However, the delay caused by the traffic is not as much as in most cities. Those hoping to avoid some of the city's traffic will appreciate Franklin's grid-based layout. They won't get lost if they stick to the highways that run due north, due south, due east, and due west. To go around Interstate 65, follow State Route 35. Since the highway is rather out of the way, it could potentially add extra travel time.
3. A high cost of living
Franklin has a cost of living that is 35% above the national average and 47% above the state average. Franklin's housing market, utilities, transportation, and grocery prices are all higher than average, but healthcare expenditures are slightly lower.
Housing is also expensive in this city, with a median home price of $833,755. It's best to be ready to cope with the living costs before moving to this city.
4. There's a risk of tornadoes
Tornadoes are most likely to occur in Franklin from February through April and in the fall throughout November.
Kentucky, Tennessee, Mississippi, and other southeastern states are a part of Dixie Alley, a region particularly prone to tornadoes.
These natural events, in contrast to the hurricanes that wreak damage in Texas and Florida, typically come on suddenly and unaware, so be ready to seek refuge at a moment's notice.
5. Not a good place for allergy sufferers
Franklin is a beautiful, green location with abundant flora and animals, thanks to the region's moderate climate and regular rainfall.
However, this also means a great deal of pollen in the air for a large portion of the year, resulting in an exceptionally severe allergy season.
That's why it's one of the worst places in the country for those with seasonal allergies to live.
Final Thoughts
The safety of the city, lovely weather, strong economy, and fun things to do are just some things that make Franklin worth living in. However, it's also important to consider the downsides, such as the high living costs, the risk of tornadoes, and seasonal allergies.
Learn more about living in Franklin, TN