10 Things to Know Before Moving to Gilbert, AZ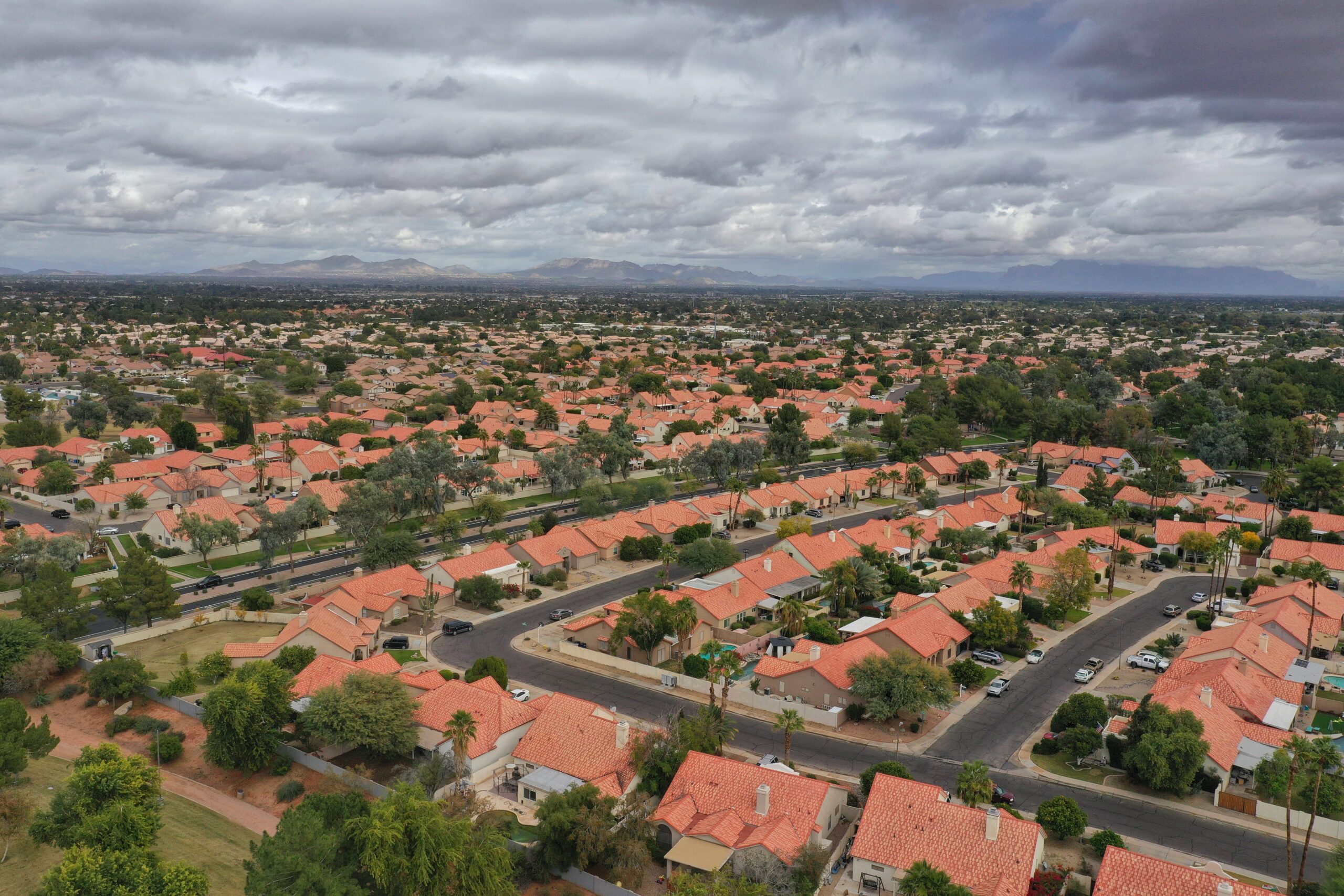 ---
Gilbert, Arizona, is a lovely city in Maricopa County, just southeast of Phoenix. Located in the "Valley of the Sun" and just a short drive from the San Tan Mountains, Gilbert was founded on July 6, 1920.
This city was formerly regarded as the "Hay Shipping Capital of the World" due to its prominence as a farming community. Gilbert has developed rapidly over the past three decades and now boasts a population of about 280,000.
Gilbert is a great place to call home because it has excellent schools, a wide variety of recreational opportunities, and a thriving commercial and entertainment district. Gilbert could be the perfect place to settle down in the Phoenix metropolitan area if you're looking for a more laid-back lifestyle than you'd find in the city itself.
Let's check out ten things to know before moving to Gilbert, AZ!
MAF Widget
1. An amazing place to raise a family
Gilbert combines small-town friendliness with big-city conveniences, making it an ideal place to raise a family. The majority of the town's population is young, with 67.3% of the residents being under the age of 45. Gilbert is one of the best American cities for raising a family, thanks to its abundance of fun things to do outside and indoors.
To learn more about the city's history, visit Gilbert Historical Museum. Go stargazing at Gilbert Rotary Centennial Observatory. If you're a reader, there are tons of books available at Gilbert Southeast Regional Library. Go see a play with the family at Hale Centre Theatre.
2. It could get really hot
Gilbert, like the rest of the Phoenix Metropolitan Area, faces a significant threat from the heat. Daily average highs in these months typically exceed 97 degrees, making June, July, and August the hottest months of the year. It can get even hotter than that with an average high temperature of 105 degrees in July.
It also does not rain very often. Comparatively, the nation gets 38 inches of rain on average, whereas Gilbert barely gets 9. And of course, it gets 0 inches of snow each year. That's why Gilbert attracts many snowbirds and others looking to get away from the colder months up north.
3. A convenient location
Gilbert is conveniently located near Phoenix, Arizona's largest city, making it an ideal location for weekend getaways to the major city. Phoenix can be reached in about half an hour by car, and you can spend a whole day seeing the city.
The shopping and nightlife in Phoenix are far more exciting than those in Gilbert. Getting to and from Gilbert and Phoenix through Interstate 60 is a breeze for anyone who commutes there for work. Scottsdale, Tempe, and Mesa are all within driving distance.
Gilbert's convenient location in the Phoenix Metropolitan Area means it takes only 22 minutes to reach Tempe, 24 minutes to reach Scottsdale, 15 minutes to reach Mesa, and 13 minutes to reach Chandler.
4. A high cost of living
Gilbert has been recognized as one of the nation's wealthiest cities by the Economic Innovation Group. This doesn't come cheap, though; the cost of living in Gilbert is 20% higher than the national average.
Even if you can get a nice house in Gilbert for less than you would pay in New York, Los Angeles, or San Francisco, Gilbert is still not exactly a cheap location to live. The city's median home price is $555,831, which is much higher than the national average. Residents in Gilbert should have a yearly income of at least $61,929 to cover basic expenses. A year's worth of hourly wages in Gilbert amounts to $45,482.
5. It's safe to live here
Gilbert is a great place to call home, not only because of its desirable features but also because it has a low crime rate, making it one of the safest cities in Arizona. The odds of becoming a victim of property crime are 1 in 96, with a crime rate of 1,299 per 100,000 residents, while the odds of becoming a victim of violent crime are 1 in 943.
The crime rate in Gilbert is lower than in the surrounding areas and other cities, with the east side of the city being generally considered the safest. It's no surprise that this city is so popular with families: the city's crime rate is 49% lower than the U.S. average, and its incidence of violent crime is 72% lower.
6. Enjoy the outdoors
Gilbert is the best spot to appreciate nature because of its abundance of parks, trails, sports venues, dog parks, playgrounds, picnic places, and athletic fields.
The city is home to various parks, such as Discovery District Park, Freestone District Park, and Gilbert Regional Park. Riparian Preserve at Water Ranch is a 110-acre wetland and animal sanctuary open daily from dawn to dusk, complete with hiking trails, an urban fishing lake, a children's play area, overnight campers, and a floating boardwalk.
In Gilbert, visiting Golfland Sunsplash is your best bet for finding relief from the heat. Only a short drive from Gilbert's downtown, this exciting amusement park has everything you need to cool yourself on a hot day. Many water slides, a mini golf course, and even a laser tag arena can all be found at this park.
MAF Widget
7. Explore the wilderness nearby
The woods are sufficiently remote to keep you safe from wildfires, yet close enough that you can easily visit them on the weekend for some exercise. Arizona is home to numerous beautiful sections of desert and dry forest that are perfect for adventuring on foot or by bike.
Some of the most beautiful Arizona parks, such as Apache Junction's Superstition Shadows Park, Silly Mountain, Prospector Park, and Siphon Draw, are less than 30 minutes away from Gilbert.
You can continue your desert adventure by driving up to Bulldog Canyon Gate. For further hiking, head southwest to South Mountain Park and Preserve, where you can explore the famous Wonder Rift and Hidden Valley.
8. Limited transportation options
If you were hoping to relieve some of your driving anxiety by taking the bus, you can forget about it. When it comes to public transportation, buses in Gilbert are scarce. The city lacks the population density to support a major public transit system.
The Phoenix Light Rail is among the top public transportation systems in Arizona. Unfortunately, it only goes to Mesa and Tempe. To access the Light Rail, you will need to drive to a designated parking area at a station in one of these communities.
9. There are too many houses
The arrival of suburban houses and families has changed Gilbert's atmosphere from its former Old West flavor. The once-breathtaking desert mesa is now obscured by the back of your neighbor's house as you stand on your lawn.
Long stretches of exclusively residential streets stretch for miles in Gilbert. The upside is that there will be lots of people around for your children to interact with, but the downside is that there won't be much to see when you're driving around.
10. A great school system
Seventy percent of the population has completed high school, and more than half of the population has earned a bachelor's degree or above. While Gilbert does not have a major state university or college as its anchor institution, it does have specialized institutions such as the CRAS: Audio Engineering and Music Production School and the Pima Medical Institute-East Valley. Phoenix College and Arizona State University are located in nearby Tempe.
The Gilbert Public School System has been an important part of the community for more than a century, especially for families with younger children, and it places a strong emphasis on academic performance. Some popular schools in the area include Legacy Traditional School, Bridges Elementary School, Leading Edge Online Academy, Higley High School, Benjamin Franklin Charter School, Perry High School, and Gilbert High School.
Final Thoughts
With its amazing school system, prime location, family-friendly amenities, and safety, it's no doubt that Gilbert is a great place to live. However, its high cost of living, limited transportation options, and intense summer heat are some drawbacks to consider when making the decision to move to this city.
Learn More About Living in Gilbert, AZ