15 Pros and Cons of Living in Ventura, CA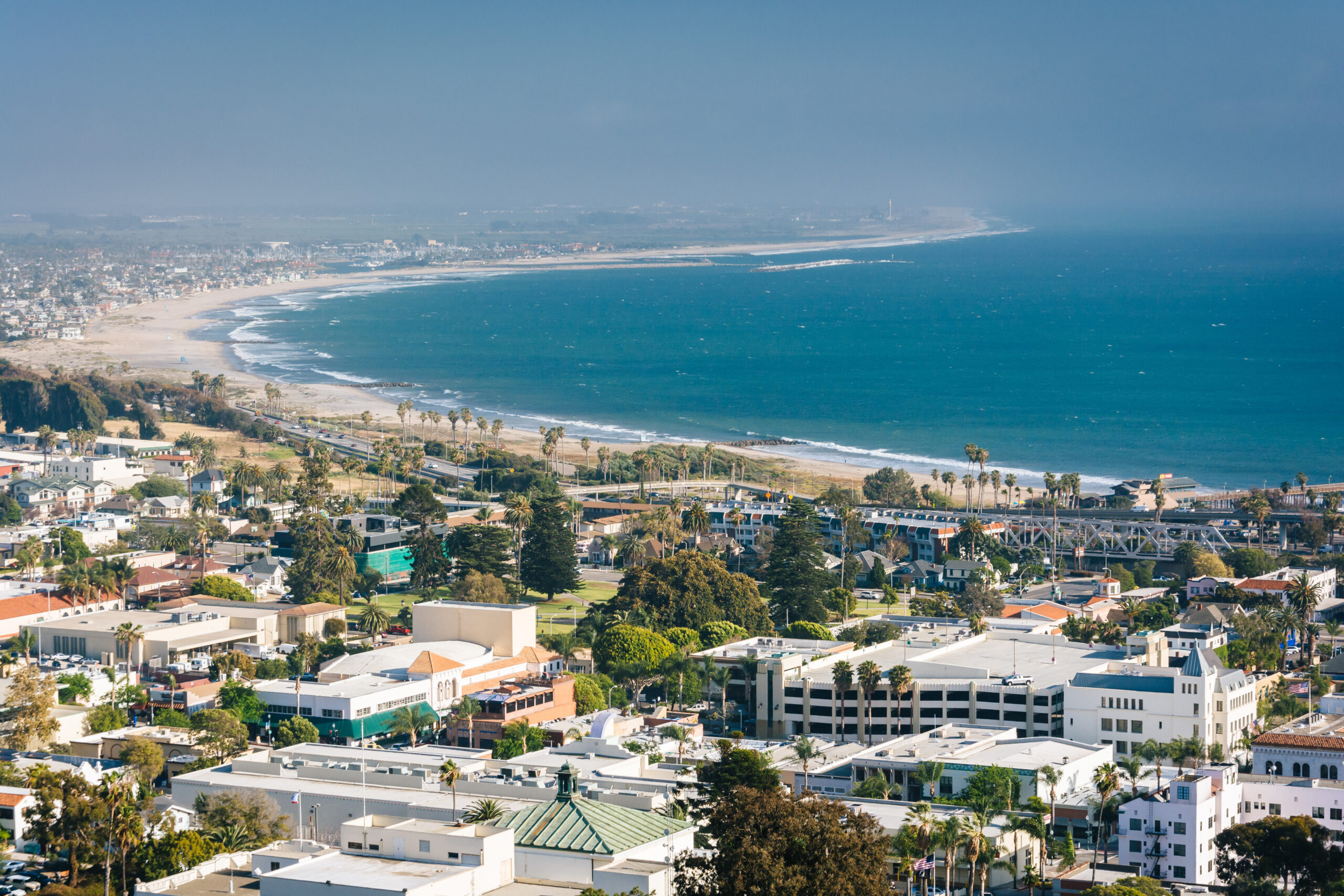 ---
The city of Ventura is only 63 miles north of Los Angeles and 29 miles south of Santa Barbara. Since its inception by Franciscan friars in 1792, this quaint and lively town in Southern California is known for its convenient location and proximity to the ocean.
Ventura is now an independent city with its own distinct culture. Visitors are drawn to the city's scenic vistas, eclectic dining options, easygoing vibe, and rapid economic expansion. Let's check out 15 pros and cons of living in Ventura, CA!
Pros
1. The city is in a convenient location
Situated along the southern California corridor, Ventura is conveniently located between the two major cities of Los Angeles and Santa Barbara (SB).
Because of its central location, Ventura is close to several major highways and public transportation options. Despite the congestion on the 101 at Ventura, getting to and around the vibrant cities of Los Angeles, Oxnard, and Thousand Oaks—where you can spend your weekdays and weekends—is a breeze.
2. A fantastic food and beer scene
Ventura, like many Southern California cities, has a rich cultural and culinary diversity. There are a variety of great taquerias, ramen joints, and Tex-Mex bars along the coast, several of which have gained worldwide recognition.
The abundance of beer gardens and wine merchants in Ventura is a significant tourist attraction. Be sure to try some of the local wines at the stops along the Ventura County Wine Trail.
Ventura is also home to Anacapa Brewing Company, the creative force behind dozens of unique beers. Last but not least, Brophy Brothers on the harbor has been the best seafood restaurant in the city for years and is consistently ranked among the best in the state.
3. The economy is growing
There is a robust economy in Ventura. Since 2019, job growth has increased by 1.04%, and the unemployment rate has dropped to a manageable 3.2%. (lower than the US average). The variety of businesses that call Ventura home is one of the city's most significant economic assets.
Recently, Ventura has become the target of the tech startup industry's attention. Several other silicon valley start-ups are planning to move in soon, joining the likes of Tradedesk and Procore, two massive corporations with nearby offices.
4. There are many good schools
California allocates a sizable portion of its budget to education, with Ventura County providing more funding per student than many other regions.
Many of the public schools in the Ventura Unified School District are among the best in the state. There are a total of 18 elementary schools, 5 middle schools, and 5 high schools in this area.
As a parent, you can select the right school for your child through the choice school program.
5. The ocean view is lovely
The Pacific Ocean is not only within easy reach but also feels like an integral part of Ventura. As the cost of living along the coast in California has steadily increased over the years, it is remarkable that Ventura has been able to keep so many of its beaches accessible to the public and in such good condition.
Some of the most popular beaches in the city include Oxnard Beach Park, Ventura Beach, and Harbor Cove Beach. Throughout the year, you can find surfing competitions and exhibitions. The beach is a great place for families to spend time together on weekends.
6. Enjoy the outdoors
If you venture beyond the downtown area, you'll find many beautiful parks and open spaces in Ventura, enough to distract you from the ocean for a while.
San Buenaventura State Beach, Seaside Park, Marina Park, and Arroyo Verde Park are just a few of the parks and hiking trails that make up the city's extensive network of parks and trails.
Surfer's Point is one of the most well-known spots in the city for a stroll along the water's edge. Professional surfers will perform while you discover the city's unusual geology and camping spots.
7. A lovely weather
Ventura enjoys pleasant year-round temperatures and clear, sunny skies. You won't need to bundle up because it won't get cold, and snow isn't a real possibility because you're so far south in the United States.
Almost every day is perfect for a trip to the beach, as the weather rarely drops below 70 degrees or rises beyond 80 degrees. It's also why so many individuals enjoy spending time in nature.
The rain isn't particularly heavy, either; in fact, the lack of precipitation is occasionally a problem.
8. The city is laid-back at night
Lots of Ventura's residential and commercial areas settle down after dark, making it an attractive option for those who prefer a more tranquil nighttime experience.
Some residents describe Ventura as a Sleepy suburb at night. In the outskirts, the neighborhoods certainly do have a reserved and pleasant vibe.
Cons
1. A high cost of living
Ventura's success in luring high-tech firms and other innovative businesses has led to a corresponding increase in the cost of living. The cost of living index is 150, which is 50% higher than the national average.
Housing is equally expensive, with a median home price of $846,106, double the national average. If you're planning to move to this city, you should be prepared to cope with the living costs.
2. A homelessness problem
Homelessness has a long history in Southern California, and Ventura is no exception. There is a growing homeless population because of the city's pleasant atmosphere all year long, plenty of parks, and affluent residents.
Without question, homeless people play a significant role in the day-to-day activities in Ventura, yet crime is remarkably low. When compared to the rest of the country, Ventura has a lower crime rate than the average of 22.7.
3. Limited public transport options
Very few residents of Ventura rely on the city's public transit system. There is a free trolley in the downtown area, though its service area is somewhat limited. Even if you take the bus, you'll still have to endure extended commute times.
Only Gold Coast Transit and the VCTC intercity bus are available.
4. Traffic is a problem
Traffic is a nightmare, especially on Highway 101. It's become the norm for many people in Ventura to endure two hours or more each way on their commute to and from work.
You can avoid driving in traffic by taking a bike or walking to work if you live near your place of work.
5. There's the problem of overcrowding
With a population of 111,629, overcrowding is a much bigger problem now in Ventura than it was a few years ago because of the rapid increase in the population. The expanding economy has contributed to some of the congestion.
New residential communities are likewise springing up rapidly. Where there was once undeveloped land, today there are homes, and as a result, the population is growing, putting a strain on the area's once abundant resources.
6. There's the risk of earthquakes
Occasional earthquakes in Southern California can be traced to its location directly on top of a major fault line (the San Andreas fault).
Although most are minor, you can never predict when a large one will occur. There is enough of a danger of earthquakes to raise your homeowner's insurance costs.
7. There's a lot of politics going on
The liberal politics of California consistently put the state in the spotlight. This can either help you or annoy you, depending on where you are on the political spectrum.
Politicians will say or do everything to appeal to liberal voters, even in liberal strongholds like Ventura, hundreds of miles from the nation's capital. Problems in this area can spread to other areas, such as schools, healthcare, climate regulation, and more.
In Conclusion
Is Ventura the right city for you? The city offers many benefits, such as the growing economy, convenient location, amazing weather, and outdoor activities. However, it's not without its cons, including high living costs and terrible traffic. It's important to weigh both sides before deciding to move.
Learn More About Living in Ventura, CA