15 Things to Know Before Moving to Grand Rapids, MI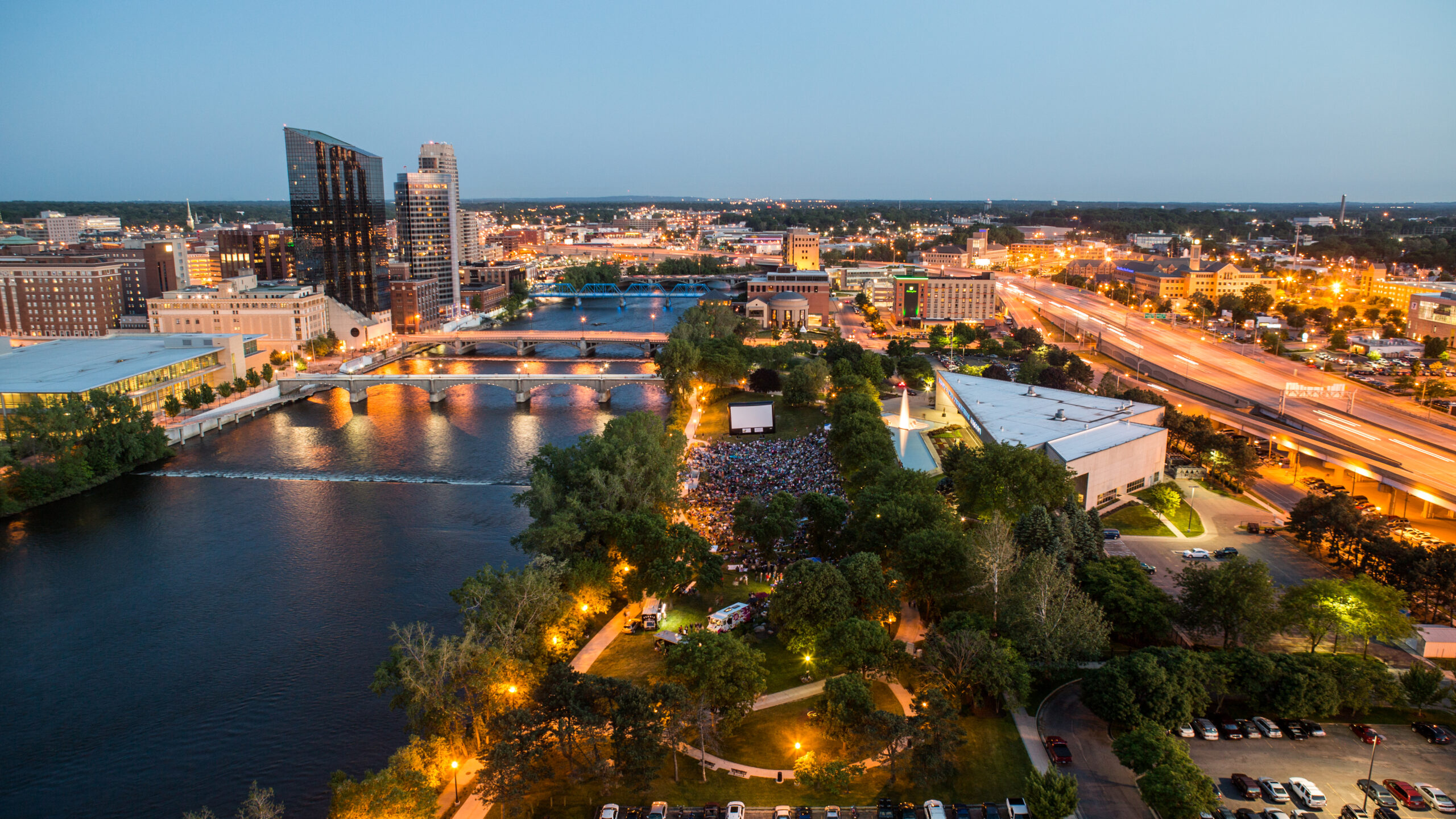 ---
Planning on making Grand Rapids your new home? The second-largest city in Michigan is a great place to live thanks to its low cost of living, plenty of outdoor activities, developing art scene, and high quality of food and beer. What's life in this city like? Get to know Grand Rapids with these 15 facts!
1. An affordable place to live
Considered to be one of the most affordable cities to live in the country, Grand Rapids is a big city with convenient amenities, a small-town feel, and affordability.
MAF Widget
The cost of living here is relatively low—12% less than the national average. Housing costs are also affordable, with a median home price of $262,214.
2. You get to experience all 4 seasons
You get to experience all four seasons in Grand Rapids.
This city's winters can be very cold, but skiing, snowmobiling, and sledding are interesting outdoor activities you can engage in. Spring is attractive due to its blooming flowers. This is when you can visit city parks and have fun. In summer, you visit the beaches. This period is great for biking, hiking, and golf. Autumn is a harvest season when you can gather apples, drink cider, collect leaves, and hike.
No matter the season in Grand Rapids, there are loads of activities you can engage in; it never gets boring here.
3. Plenty of higher education opportunities
In Grand Rapids, there are many higher education opportunities for you or your kids.
Some of these institutions are highly rated both in the state and the nation. They include Grand Rapids Community College, Calvin University, Grand Valley State University, Kendall College of Arts and Design, and Ferris State University.
4. A rich history
If you love history and architecture, you'll find Grand Rapids interesting. After its establishment in 1850, the city has experienced rapid growth and now contains neighborhoods with both old and modern buildings.
Heritage Hill has buildings as old as 175 years. You've got to check out May House, the city's most famous Wright home.
Grand Rapids' political significance in American history is likewise noteworthy. Gerald R. Ford, the 38th president, was born and raised in this city, and there is a fascinating museum dedicated to his life and presidency here.
5. Arts and museums are a big deal
If you have a flair for the arts, you'll love Grand Rapids. An internationally recognized event in the city is the Art Prize Festival, where participants show off various forms of art like sculptures, paintings, drawings, photography, and everything art. The winner goes home with a grand prize of $200,000. Many promising artists have been given their first professional footholds thanks to this contest.
There are several museums and galleries worth visiting in Grand Rapids, including the Center Art Gallery, the Urban Institute of Contemporary Arts, the Gerald R. Ford Presidential Museum, and the Grand Rapids African American Museum and Archives.
6. Downtown is exciting
With hundreds of stores, restaurants, and nightlife venues, you'll find all the action and excitement Downtown.
There's the Downtown Market, where you can get almost anything you need. Many entertainment events also take place here; like the Wine Festival held yearly at DeVos Place. Stellar's Lounge, an award-winning burger shop, is also a place you should visit for the best burgers in the state.
You can conveniently move around Downtown thanks to a free transport system called DASH which pretty much covers the important parts of the city.
7. Grand Rapids is a green city
Grand Rapids is a city that doesn't take sustainability and environmental protection lightly, so its status as one of America's greenest cities doesn't come as a surprise.
With many years of committed efforts in constructing sustainable buildings, Grand Rapids is home to the world's first LEED-certified school, church, microbrewery, museum, and transport system.
The city's transport system, The Rapid, uses hybrid electric buses exclusively. And also features at its central station, a green roof, which helps to purify the air, regulate the indoor temperature, and save energy.
8. Take a trip to nearby beaches
Although there's no beach in Grand Rapids itself, there are many nearby where you can enjoy the summer. Most of the beaches are within a 45-minute to 1-hour drive from Grand Rapids.
Some of the top-rated ones include Lake Michigan, Oval Beach in Saugatuck, Grand Haven, and Michigan lighthouses on the shoreline of the lake.
9. Bask in nature
Grand Rapids' scenery is beautiful, and there are countless natural attractions around the city.
You can visit Fish Ladder Park, Ah-Nab-Awen Park, and Blandford Nature Center to appreciate the beauty of nature.
You mustn't miss Frederik Meijer Gardens and Sculpture Park, a sculpture garden that has about 300 pieces from internationally renowned artists.
10. A shopper's paradise
If you are a shopping enthusiast, then rest assured that Grand Rapids is perfect for you.
There is a long list of stores to shop from and things to buy. There are tons of boutiques, gift shops, gourmet food stores, spas, salons, and of course, antique stores.
You can shop at Century Antique, Uptown Rapids, Rivertown Crossings, and Fulton Street Farm Market, the oldest and largest farmer's market in the area.
11. Lots of good food
Grand Rapids boasts lots of good food from the finest chefs. You can get delicious hotdogs, Mexican cocktails, lasagna, Dutch fruit, Indonesian Lumpia, and lots more within a walking distance in the city's downtown area.
Luna, Roam by San Chez Bistro, Yesterdog, and Amore Trattoria Italiana are some of the best restaurants in the city.
12. Have fun with the family
Grand Rapids is not just a great area to raise a family, but it also has a lot of fun things for families to do together.
You can take trips to the park or the beach, go on an ice cream tour, check out a live music venue, and so on. Grand Rapids Children's Museum and John Ball Zoo are two exciting places for families with young children.
13. The city is prone to flooding
MAF Widget
While Grand Rapids is not at risk of any major natural disasters, the city is frequently flooded due to heavy rainfall. These heavy rainfalls cause the river to overflow, thereby flooding the streets and some business districts. The most recent flood in Grand Rapids was in February 2022.
During the spring, melting snow adds to the flooding of the city making the problem all the more often.
14. Tourists get in the way
Grand Rapids draws thousands of visitors yearly. Although this is great for the economy of the city, it can be an issue for its residents.
Being a densely populated city, the addition of tourists makes the city overpopulated, and this causes traffic not just on the roads but in restaurants, beaches, and stores. This leaves the city's residents quite uncomfortable.
15. Ranked one of the best places to live
Grand Rapids is a wonderful city to call home, as seen by its high livability score of 60. It is also ranked one of the best 125 cities to live in the United States by US News and World Report. It is consistently among the top 50. This is based on several criteria, including the cost of living, availability of jobs, and safety level.
Suffice it to say, your life in Grand Rapids will be good, if not fantastic.
In Conclusion
Ready to pack your bags and head over to Grand Rapids? The affordability, rich history, and tons of things to do make it an exciting location to live in. However, if you're not a fan of tourists getting in your way, you might not like this city.