10 Things to Know Before Moving to Toms River, NJ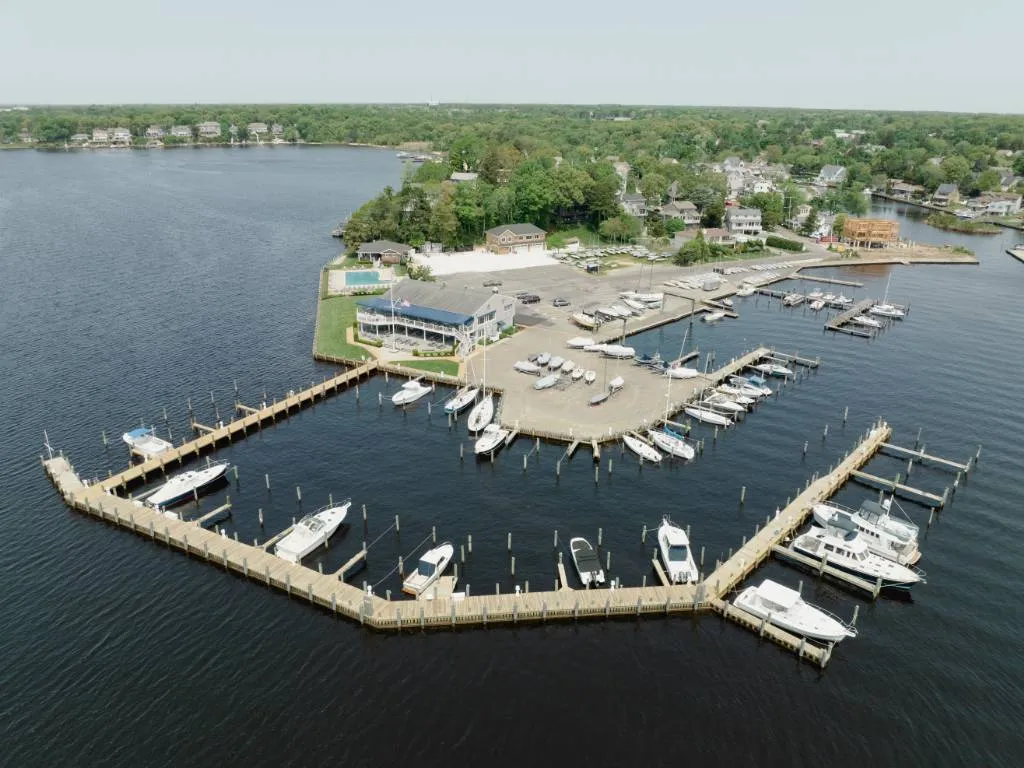 ---
Toms River, New Jersey, a popular tourist destination close to home, is a tranquil town with plenty of peaceful lanes and modern facilities.
Toms River has long stretches of beaches and a charming coastal town vibe, making it an excellent place for second-home buyers and first-time buyers alike. The affordable cost of living and thriving economy makes it a draw for many people who choose to stay back after one tourist visit.
Here are ten things to know before moving to Toms River, NJ!
1. Work in the education, healthcare, or finance sector
Toms River is Ocean County's seat, making it the county's primary cultural and economic center. The city is home to a number of important businesses in the healthcare, financial services, and manufacturing sectors, including Heyco Products, First Bank, and Community Surgical Supply.
Thanks to Ocean County College, a public two-year institution, and the Ocean County Library, which hosts more than 16,200 classes for kids and adults each year, Ocean County is also home to a thriving educational community. Additionally, RWJBarnabas Health Arena is a cutting-edge venue that attracts a wide variety of events to Ocean County, including professional sports, concerts, trade exhibits, and more.
2. Get around the city on an Ocean Ride
Need to find your way around town? There are numerous bus lines, subway lines, and ferry services available in Toms River. Instead of driving, consider taking an Ocean Ride bus or one of the many bike paths.
If you want to go further afield, NJ Transit's North Jersey Coast Line will take you to places like Atlantic City, Newark, and New York City. Toms River is conveniently located close to two major airports: Newark Liberty International Airport and Atlantic City International Airport.
3. Living expenses are 4% higher than the national average
It's no news that most beach towns are often pricey, but Toms River is a welcome exception. With a cost of living index of 104, living costs are only 4% higher than the national average. The city's median home price of $393,468 is also less than the national average.
The annual cost of living for a single person in Toms River is $42,190. This includes accommodation, food, child care, transportation, health care, taxes, and other essentials.
4. Take in the sun at Ortley Beach or Dover Beach
When summer arrives, the people of Toms River can't wait to hit the sand. Several of the finest beaches on the New Jersey coast can be found in this city. Ortley Beach is less than a square mile in size, yet it's worth the trip for the breathtaking ocean scenery.
Dover Beach is a great place to swim or just relax in the sun. You could try paddleboarding, kayaking, and more at Chadwick Beach. You can also go to Silver Beach and swim, sunbathe, or take a boat out on the water.
5. Enjoy tasty seafood at Crabby Rick's or Runners Seafood Restaurant
Some of New Jersey's finest seafood can be found in Toms River. Whether you're in the mood for deep-fried sea scallops, scalloped potatoes, or Maine lobster, Pisces Seafood has you covered. Monte's Fish Fry & Seafood Market is the place to go for delicious New England clam chowder and broiled cod.
At Crabby Rick's, you can stuff yourself with a Blackened Fish Sandwich, a bowl of Crabby's Spicy Crab Soup, or some Fish & Chips. Buffalo calamari, lobster bisque, and pan-seared salmon are just some of the dishes on the menu at Runners Seafood Restaurant. The Prince Edward Island Mussels at Bum Rodgers Crabhouse are also delicious.
6. The educational system is top-notch
Toms River Regional School District serves 14,618 students across three preschools, three middle schools, three high schools, and a total of twelve elementary schools.
The community boasts a very respectable 92% graduation rate from high school. If you value education highly, this area could be a wonderful fit for you.
The educational system as a whole is above average, and students typically get average to above-average results on standardized tests. The high standard of the teaching staff is also one of the school's greatest advantages.
Thanks to Ocean County College, a local community college, and the Ocean County Library, adults in the area have access to a wealth of opportunities for lifelong learning.
7. The poverty rate is lower than the national average
There is a 7.3% poverty rate in Toms River. In comparison to both the state and national averages (11.6%), this is significantly lower. Toms River's annual household income is an average of $111,620 per year.
There are many positive outcomes for a community when the poverty rate is reduced. When more kids are able to go to school, the literacy rate rises, which improves people's ability to earn a living and has a positive effect on society as a whole.
8. Traffic is usually bad during tourist season
Toms River is a popular destination since it serves as the county's economic nerve center. That's why there's been so much growth in the city and the suburbs.
Unfortunately, the roads have not been extended to cope with the rising traffic volumes. Because of this, the city experiences increased traffic and gridlock. And finding parking can be a bigger bother than it's worth on most days.
As one might expect from a coastal location, this town sees an influx of visitors during the warm months. This has a major impact on summertime traffic in the city, making Rt. 37 an absolute nightmare.
9. Enjoy the outdoors at Cattus Island County Park or Riverwood Park Recreation
Those who make their home in Toms River enjoy easy access to the many parks and other open areas found throughout Ocean County. Cattus Island County Park has a lovely boardwalk, a nature route perfect for jogging, and plenty of wildlife to observe. Huddy Park is a historic park in Downtown Toms River that offers views of the water and hosts events such as Clamfest.
Take the kids to Castle Park and play some soccer or just hang out on the playground equipment. You can take your dog for a walk, play some basketball, or enjoy a picnic in Silverton Park. If you're looking to go camping or trekking, head to Riverwood Park Recreation. You could also go fishing in Winding River Park.
10. Take the kids to Insectropolis
Ocean County is home to only one insect museum, and that's Insectropolis! Many displays in this so-called "bugseum" focus on insects and their remarkable versatility. See a Madagascar hissing cockroach face to face, or observe honeybees (from a safe distance). See exhibits, such as those at Bug University, to find out more about the evolution of insects.
Alternatively, you can find out how bees communicate by visiting the Hive Airport. Insectropolis also welcomes groups of students, runs summer camps for kids, and throws educational-themed parties. For sure, kids will enjoy themselves here.
In Conclusion
Toms River is everything a coastal town-lover could want. It has a thriving economy, a reasonable cost of living, lovely beaches, many places to explore, quality schools, and beautiful outdoor spots. However, if you're not a fan of tourists or traffic, this city might not be best for you.