10 Things to Know Before Moving to Montpelier, VT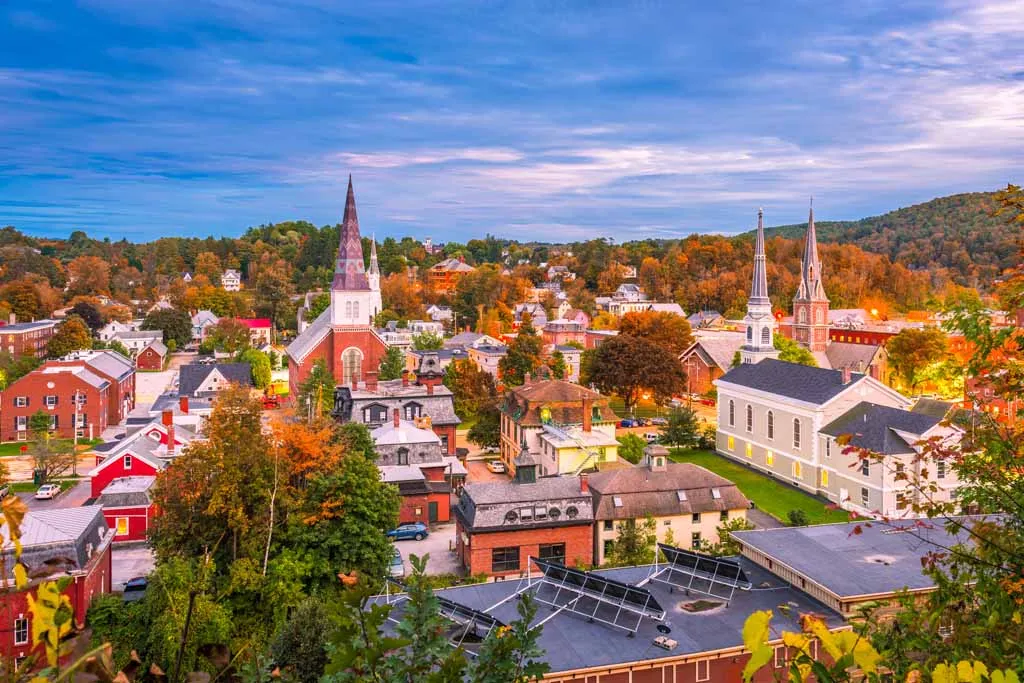 ---
Montpelier, Vermont, a town in the middle of the Green Mountains, is a friendly and diverse community rich in history, culture, and outdoor opportunities. The city has a population of about 8,000, making it the smallest state capital in the United States. Although it is the only state capital in the United States to lack a McDonald's, Montpelier boasts a vast selection of restaurants serving everything from international fare to one-of-a-kind maple masterpieces and farm-to-table dishes.
If you're looking to move to this city, keep reading as we talk about ten things to know before moving to Montpelier, VT!
MAF Widget
1. It has an attractive small-town feel
Montpelier, just on the banks of the Winooski River, is a picture-perfect New England town. It has the smallest population of any state capital in the United States, at only roughly 8,000 people.
Downtown is ancient and features tree-lined sidewalks, cobblestone streets, and quaint old buildings. Residents appreciate the community-oriented small-town lifestyle and the thriving local economy that result from this setting.
2. Each season comes with its own beauty
You won't really appreciate Montpelier's stunning natural setting until you make the move there. Green Mountain National Forest and Lake Champlain, both close by, are two of the most famous natural attractions in the area.
The stunning fall foliage is another major draw for visitors. In addition, there are several ski areas within a half-hour to an hour's drive.
Finally, the region is rich in farmland and pastoral pastures. Hence, people who want to put money into the area should think about buying farms there.
3. There are more than enough jobs for a city its size
Because there are so many available jobs, the unemployment rate in this little rural town is continuously low. The government, the insurance industry, retail, academia, and the professional services sector are all at the forefront.
The city's major employers include National Life Group, The Vermont State Government, Vermont Mutual Insurance Group, Capitol Plaza Hotel & Conference Center, and Vermont College of Fine Arts.
4. Take a trip to Hubbard Park
Just to the north of the Vermont State House is where you'll find Hubbard Park. One of the advantages of residing in Montpelier is having access to Hubbard park.
There are more than seven miles of trails, picnic sites and shelters, sports recreation grounds, river access and ponds, a sledding hill, and a stone observation tower spread across the park's more than two hundred acres of property.
5. Solid K-12 public schools and higher institutions
You and your children would benefit greatly from the excellent educational possibilities available in Montpelier. The Union Elementary School, Main Street Middle School, and Montpelier High School are all public schools in the Montpelier Roxbury Public School (MRPS) system.
Community College of Vermont, New England Culinary Institute, and Vermont College of Fine Art are just a few of the options for higher education in the state.
Norwich University is located in Northfield, Vermont, a short 15-minute drive away. Norwich University is one of the nation's oldest private military academies.
6. Get around the city using MyRide
In addition, the public transportation system is quite good for a tiny town.
The Montpelier Transit Center launched in 2019 as the hub for a fixed-route bus system. It features routes through the city as well as stops at well-known landmarks.
In addition, MyRide by Green Mountain Transportation (GMT) offers flexible schedules and routes. Vehicles equipped with the necessary technologies to deliver door-to-door service are used in this service. Hence, it can transport passengers whenever and wherever they need to go.
Burlington International Airport is located roughly 45 minutes away.
7. The city experiences a lot of snowfall
Winters are brutal in this section of New England. There is a lot of snow, and they last a long time. From December to February, temperatures rarely get beyond 30 degrees on average. Yet nighttime lows regularly fall into the single digits.
Heavy snowfall occurs from November to April, with February seeing the most accumulation. The average annual snowfall is sixty inches. But, a severe winter may potentially dump a hundred inches or more of snow.
MAF Widget
8. A couple of factors drive up the cost of living
To begin with a positive note, the cost of living in Montpelier is quite close to the average for the United States, at an index of 99.8. Yet, there are a few areas where you could overspend. Hence, it may be too costly to call this place home.
Your heating prices this winter are going to skyrocket because of two things. In addition to the freezing winters described above, there is also a lack of insulation in many of the area's older buildings. Then, there's all the numerous taxes, which will also be discussed.
9. The city isn't diverse
If you decide to relocate to Montpelier, you should be prepared to encounter a lack of racial, ethnic, and political diversity. To sum up, this is not the place to come if you want a diverse community where people of various backgrounds and opinions coexist.
To begin with, white people make up well over 90% of the total population. The second distinguishing feature is the extreme political liberalism of the local populace.
10. High income and property tax rates
Vermont has one of the highest property tax rates in the country, so be prepared. As a result, the price of a median-priced home in your area will be more than in many others due to higher real estate taxes.
Montpelier also has what is known as a progressive income tax structure. To put it another way, the more your income, the higher your tax rate. The typical American family will send between 3 and 5 percent of their annual income to the government in the form of taxes.
Those who are retirees will not be spared either, as most retirement income in the city is considered taxable wages. In particular, retirement income from sources like Social Security and other retirement savings.
In Summary
The small city of Montpelier has a lot to offer, including reliable public transportation, a sound school system, a peaceful environment, and a flourishing economy. However, it also has little diversity, brutal winters, and high tax rates.