10 Pros and Cons of Living in Pinehurst, NC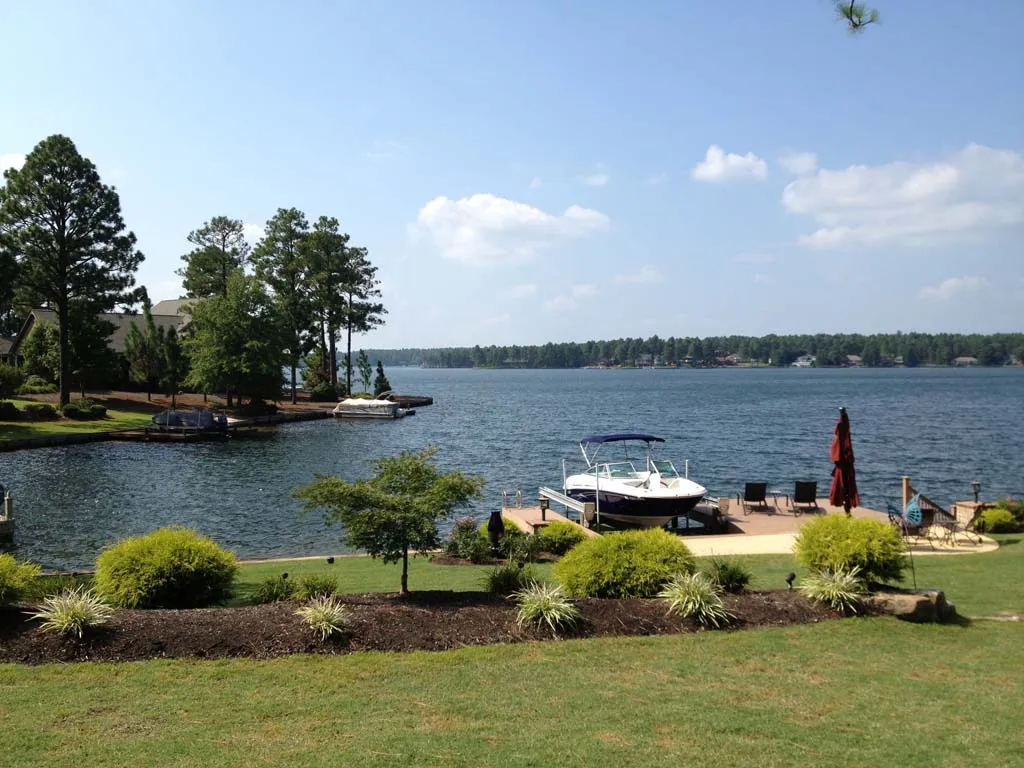 ---
Pinehurst Village, North Carolina, is known for its picturesque scenery, an abundance of golf courses, and charming atmosphere. It is located in the state's Sandhills, just an hour west of Fayetteville. If you're looking for a spot to settle down where you'll have easy access to all of life's finest amenities, this is it. Pinehurst is a wonderful place to live, and we think you'll agree after seeing it for yourself.
However, there are equally a few cons to living in this city, and it's best to be aware of them before making the decision to move. Let's check out ten pros and cons of living in Pinehurst, NC!
Pros of Living in Pinehurst
1. The city is in a central location
Pinehurst is conveniently located near several other cities and towns that are perfect for day trips and weekend getaways. The beautiful beaches of Coastal Carolina are to the southeast, and the Blue Ridge Mountains are to the northwest of the city.
Fort Bragg in Fayetteville is only 45 minutes away, while Raleigh, the state capital, and Charlotte, a bustling metropolis, are also within an hour's drive. Those who choose to make Pinehurst their home will never be bored.
2. It is a safe city to live in
Pinehurst was included on the list of the "10 Safest Cities in North Carolina for 2022". Crime in the city is quite low compared to other places in the state, the area, and the country as a whole.
Ninety-nine percent of those living there reported feeling either very safe or somewhat safe. The residents of Pinehurst are justifiably pleased with the efforts of their police force and the rest of the municipal government in keeping the community safe and thriving.
3. Golf is a big deal
Pinehurst features over 40 courses in the surrounding area, earning it the title "Home of American Golf." Golfers of all ability levels come here to spend the day (or more than one) on the greens because of the beautiful scenery and mild slopes.
Pinehurst No. 2 (which has held more single golf championships than any other course in the country), Pinehurst No. 4, and Pinehurst No. 8 are just a few of the illustrious courses available at the world-famous Pinehurst Resort.
4. The healthcare industry is top notch
The health of its citizens is a top priority for Pinehurst. If you happen to get sick or hurt, don't worry; healthcare is the most significant industry in the region.
Pinehurst is home to not just the regional headquarters of several leading healthcare providers but also to state-of-the-art medical facilities and equipment. With its flagship facility Moore Regional Hospital, Firsthealth of the Carolinas has been recognized as a national leader in healthcare.
5. Take part in the cultural activities in the area
Pinehurst is home to a National Historic Landmark District, so residents get to take part in the city's ongoing efforts to preserve and promote its rich cultural heritage. You'll quickly grow fond of the neighborhood if you have a penchant for art galleries and museums. Pinehurst is home to one of North Carolina's most well-known orchestras, the Carolina Philharmonic. Some prominent organizations in the performing arts scene in the area include the North Carolina Symphony, the Sunrise Theatre, and the Judson Theatre Company.
The Town of Pinehurst Parks and Recreation Department hosts numerous annual cultural events for residents and visitors alike to encourage participation in and appreciation of the local culture. You should check out the Pinehurst Live After Five Music Series, the Fourth of July celebration, the St. Patrick's Day procession, the local Oktoberfest, and the annual Christmas tree lighting.
6. The city has one of the best public school systems
Pinehurst is home to a public school system that consistently ranks among the best in the state, as well as some reputable private schools. Students in Pinehurst attend different public schools depending on where they live. Schools, including West Pine Elementary, West Pine Middle School, and Pinehurst Elementary, are in the area.
Private schools aren't the only option for children of Pinehurst's citizens; there are also two charter schools, Sandhills Theatre Arts Renaissance School and The Academy of Moore County.
7. Low property tax rates
Pinehurst has low real estate and personal property tax rates compared to nearby communities. With $0.55 per $100 of assessed value, Moore County has the lowest property tax rate among the nine nearby counties.
The tax rate in Pinehurst, at $0.30 per $100 of assessed value, is the lowest of any community in Moore County. Annual property taxes come to just $2,550 for a home worth $300,000.
8. The city has a unique small-town charm
Pinehurst's small-town atmosphere is one of the nicest features of this charming village. Sometimes, it might not even be necessary to introduce yourself in Pinehurst because everyone will recognize you. It's common to run into someone you've already met, recognize their face, and give each other a hearty embrace as you welcome each other warmly, all without knowing each other's names.
Pinehurst's small-town atmosphere contributes to its residents' sense of security and ease.
Cons of Living in Pinehurst
1. There's the risk of hurricanes
Keep a close eye on the weather forecast while you're out exploring the beautiful Pinehurst landscape. North Carolina is the third most hurricane-prone state in the United States, and this city is not immune.
Although hurricane season officially runs from June to November, most hurricane landfalls occur between September and November. While summer is typically the safest time to enjoy the outdoors, that doesn't mean you shouldn't be wary of large storms at other times of the year.
2. The infrastructure could use some work
While Pinehurst's roads and other infrastructure are far from terrible, they are far from ideal, either. The overall quality of the roads in this state is bad, even by national standards.
Several roads are in need of maintenance, as potholes are widespread. Drive cautiously and keep an eye on local road conditions to keep yourself and your car safe.
In Conclusion
Pinehurst's central location, safety, thriving healthcare industry, and cultural heritage are some of the reasons to pack up and move to this small city. However, the infrastructure and risk of hurricanes are major cons that should be considered before moving.