10 Pros and Cons of Living in Conroe, TX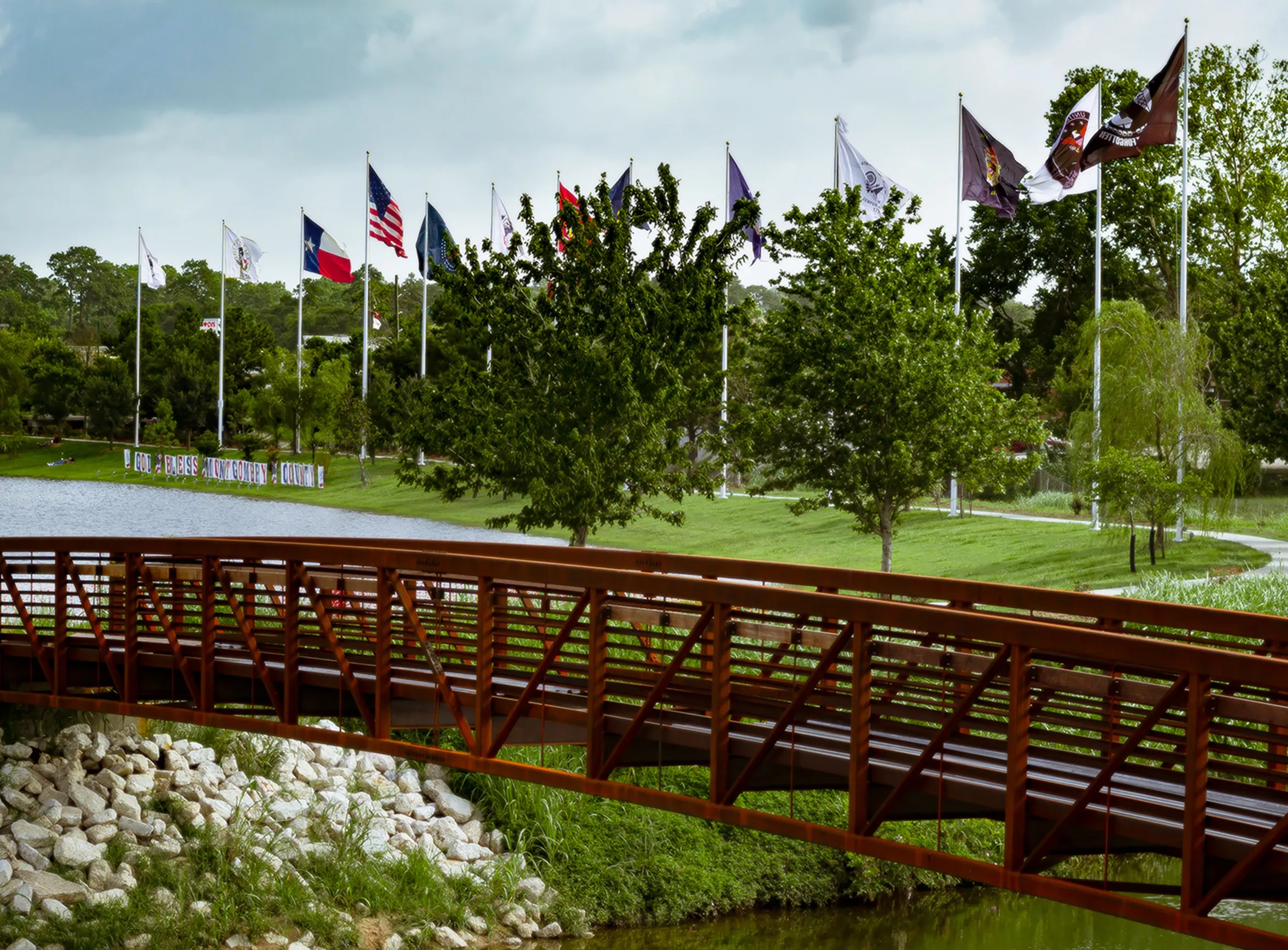 ---
Conroe is one of the few places in Texas that successfully captures the spirit of a true Texas little town. Conroe, Texas, was founded as a sawmill in 1881 and has since developed into one of the state's most desirable communities. It has low-cost housing, a town-like vibe, plenty of job and travel options, and breathtaking scenery.
Conroe, which is around 40 miles (64 km) from Houston, has seen a rapid expansion in population in recent years. The city has a lot going for it, such as low-cost housing and above-average public schools. Nonetheless, Conroe is not without its flaws, as is the case with any American city.
Let's check out ten pros and cons of living in Conroe, Texas!
Pros of Living in Conroe
1. It is conveniently close to Houston
Conroe is located near Houston, the state capital. It takes roughly an hour to drive from Conroe to Houston. The most direct route between the two points is along Interstate 45, and traveling between the two cities will cost you less than twenty dollars.
Conroe's proximity to Houston's cultural and natural attractions means that residents won't have to miss out on anything food and entertainment, from world-class restaurants to concerts and sporting events to Galveston Bay, it is all within a short drive.
2. The city has its own thriving school system
Conroe's excellent public schools are another perk of living there. The Conroe Independent School District is the city's own educational system (CISD). With an average annual increase of nearly 1,500 students, the district is one of the fastest expanding in the country.
There are 42 elementary schools, 7 middle schools, and 5 high schools, all under CISD. Many of these institutions are among the best in the country and the state. The Texas Education Agency rated the 2018-2019 school year as 89 out of 100.
CISD also pays great attention to the safety of its schools. The students are protected not only by the school staff but also by a specially trained police force.
3. It is 5% cheaper than the national average
Conroe is not the most affordable city in the United States, but it won't break the bank either. In terms of the overall cost index, Conroe is 5-7% less expensive than the U.S. average, and the city's median home price is $321,643.
Differences may not seem substantial at first, but they can add up over time. If your monthly rent is $1,200, for instance, you can save yourself roughly $100-$200 by finding cheaper lodging. This equates to a yearly savings of over $1,000 on housing costs. With careful budgeting, you can afford to take a vacation every year or replace your aging car with that difference.
4. Visit Lake Conroe or The Sam Houston National Forest
Just outside the bounds of Conroe lies an abundance of natural beauty and outdoor activities.
Lake Conroe, the Sam Houston National Forest, and WG Jones State Forest are the three major natural features that surround the city.
Built in 1950 to alleviate drought, the 32-mile-long Lake Conroe covers an area of 22 square miles. Nowadays, it's a tourist attraction and water source for numerous nearby municipalities. There are places to have a picnic, rent a boat, or dine on the lake.
The Sam Houston National Forest is similar in that it provides numerous opportunities for outdoor enjoyment. Huntsville State Park is located in the midst of the woods; it features 210 acres of Lake Raven and 2,000 acres of East Texas Pineywood.
5. Get a job in the oil and gas industry
In 1881, Isaac Conroe laid the groundwork for the town of Conroe by building a sawmill. Since then, the region's economy has grown and fluctuated before settling into a period of relative stability. Because of this, more jobs are being generated, and people's incomes are going up.
The median income for a family in Conroe was $61,997 in 2020. The average salary for a worker in the oil and gas industry is $83,582. Retail, education, healthcare, social assistance, and agriculture are Conroe's biggest economic drivers. Many of these fields will always be relevant.
Thus, relocating to Conroe may be a solid option if you're looking to advance your profession or provide better opportunities for your children. Being so close to Houston, which is home to numerous IT businesses and important government buildings, is particularly beneficial.
Cons of Living in Conroe
1. It gets really hot in July and August
Extreme heat is common in Conroe from June through September, especially in the middle of the year. Also, the humidity can be rather high, making midday outings unpleasant. Because of this, pleasant days—those in which the temperature is between 70 and 80 degrees with low humidity—are becoming increasingly scarce.
The good news, though, is that Conroe never sees any snow, which is great for people who hate the cold. Not only homes, but many people in Conroe even choose to store their belongings in climate-controlled units. That way, they have somewhere to put their belongings out of the way of the oppressive summer humidity.
2. A longer commute time
Although many fewer people now commute than in the past, it is still a common practice. There is a lot of traffic, so you should expect to be delayed if you drive from Conroe to Houston.
On the whole, American commutes take an average of 26 minutes, but here, they take nearly 29. Around twelve percent of Conroe drivers share rides, which is above average. Still, it won't be the highlight of anyone's day who has to commute in Conroe.
3. You have to go to Houston for entertainment
There's no getting around the fact that Conroe lacks many of the conveniences and attractions typical of larger urban areas. You can forget about going to a Broadway musical or dining at a Michelin-starred restaurant while you're there.
On the other hand, Houston is not far away and has everything a good time requires. That's not to say you can't have some fun in Conroe. It just does not have as much as some other cities of a similar size.
4. There's the risk of hurricanes
When it comes to hurricanes, Conroe isn't completely safe yet. There is still a chance of hurricanes and flooding striking the city in the future. Therefore, it is crucial that locals have a plan in place in case another storm strikes.
Residents should prepare for emergencies by stocking up on food, water, and other necessities. If the need arises, they ought to have a strategy for fleeing the area.
Taking these measures can assist residents of Conroe to safeguard their homes and possessions in the event of another disaster.
5. The city infrastructure is not the best
Over the past few years, the city's population has skyrocketed, and with it, the number of cars on the road. There has been an increase in traffic and delays at traffic signals since the city's infrastructure has not kept up with the population boom.
Several of Conroe's roadways also need maintenance, which only makes the problem worse. Cracked and broken asphalt not only makes driving more hazardous, but also increases the annoyance of being trapped in traffic.
In Conclusion
Living in Conroe comes with its benefits as well as its drawbacks. While you get to enjoy a low cost of living, a thriving job market, and a stunning natural environment, you also have to deal with traffic, terrible summer heat, and poor city infrastructure. 
Learn More About Living in Conroe, TX