10 Things to Know Before Moving to Thousand Oaks, CA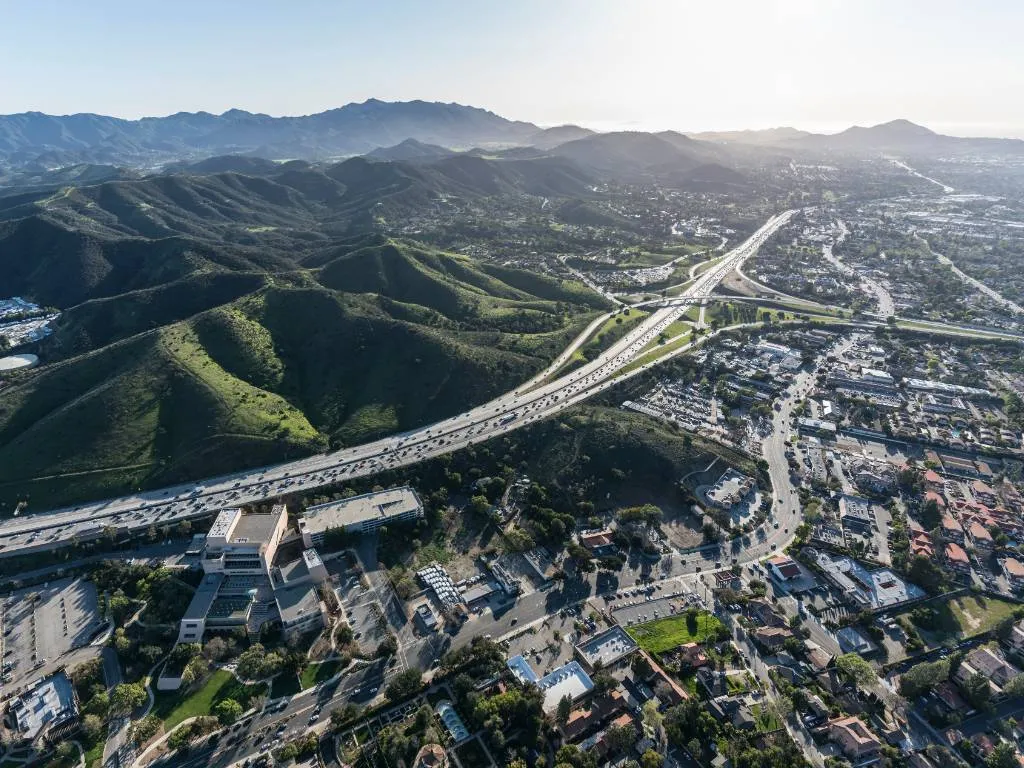 ---
Located approximately an hour north of Los Angeles along Interstate 101, Thousand Oaks is a peaceful, affluent suburb. Despite the fact that it is frequently mistaken for a suburb of Los Angeles, Thousand Oaks is located in Ventura County.
Over the past 50 years, this lovely, green, and tranquil area has attracted residents, including a few well-known faces, to over 120,000 people. Join us as we check out ten things to know before moving to Thousand Oaks, CA! 
1. A safe city to live in
With over 120,000 residents, Thousand Oaks is the county's second-largest city. The population has indeed grown, yet the crime rate here has stayed consistently low throughout the years. Residents can confidently go about their day-to-day lives in this city, ranked tenth on the list of the safest in California.
The crime rate of Thousand Oaks is 12 per 1,000 people. At 11.1, it has a lower violent crime rate than the national average of 22.7. The property crime rate is also lower than the national average of 35.4 at 21.2.
2. Visit Paradise Falls or Gardens of the World
There is a wealth of activities available to Thousand Oaks locals. At the Gardens of the World, visitors can see gardens designed to evoke the atmosphere of several countries, including Greece, France, Japan, Italy, and more.
Paradise Falls is a breathtaking natural attraction that is well worth the trip. The 40-foot waterfall and its surroundings are worth the roughly 2-mile round-trip journey to reach them.
Do you enjoy seeing live performances? The Civic Arts Plaza is a major gathering spot for locals and visitors alike. Popular plays, concerts, comedians, and other performances are all on display for guests.
3. Thousand Oaks is a green city
Over a third of the city's land has been set aside as protected open space, and this is something the entire population takes great pride in. The city's name comes from the abundance of oak trees—over 50,000 of them—and it is widely considered to be the greenest in the state.
Outdoor enthusiasts can choose from more than 150 miles of trails throughout the Santa Monica Mountains and Valleys.
4. The Conejo Valley Unified School District is highly rated in the city
Young famous people have attended many of the local schools in the city. One such student is Justin Bieber, a graduate of Thousand Oaks High, the best high school in town. Lang Ranch Elementary and the Bridge Charter School are two of the few options for elementary-aged children.
Most local schools have excellent ratings (eight or more out of ten) and graduation rates. Over the past few years, four schools in the Conejo Valley Unified School District have been recognized as Distinguished California Schools. The United States Department of Education recognized three of them with the National Blue Ribbon Awards.
5. Amgen is the city's major employer
Thousand Oaks is home to more than just A-listers. The thriving local economy has spawned a diverse range of high-paying job openings. The national unemployment rate has fallen steadily in recent years and now stands at roughly 3.6%, but in Thousand Oaks, it has fallen even more quickly, to 2.8%.
SAGE Publishing, California Lutheran University, Baxter Healthcare, and Management Resource Solutions are just a few of the places where locals can find rewarding employment opportunities. However, the international biopharmaceutical giant Amgen has its headquarters in the town and is one of the most well-known employers in the region.
6. Enjoy year-round warm weather
Of course, it's common knowledge that the climate in California is unparalleled. People travel to the west coast year-round because the average day has plenty of sunshine and a gentle wind. And when it does rain, we know that it will be followed by a period of pleasant weather.
This standard applies everywhere in the state, including Thousand Oaks. Comfortable outdoor activities can be enjoyed by locals throughout the year because summer highs rarely rise beyond the mid-80s, and winter lows rarely drop below the low 40s.
7. There is no Downtown in the city
There isn't one central "hot spot" in Thousand Oaks, and the city's efforts to develop one have met with resistance from some homeowners who see no need for a downtown.
Some locals are worried that a central center will bring too many people and too much traffic to the neighborhood, considering the fact that they relocated here specifically for the quiet. This downtown center has been planned for quite some time, but its construction date remains uncertain.
Since Thousand Oaks is not exactly compact, you'll need a car if you plan on visiting the many different restaurants, stores, and nightlife hotspots spread out over the city.
8. Los Angeles is less than one hour away
Thousand Oaks, like the other cities in the Conejo Valley, is situated on the outskirts of the Greater Los Angeles Area. Because of this, you can steer clear of the crowds and traffic of Los Angeles while being close enough to the city to enjoy its many attractions.
Thousand Oaks is centrally located and has easy access to all of Los Angeles. It's an hour's drive to both the airport and Dodger Stadium, as well as Santa Monica. It takes roughly 45 minutes to get to both Hollywood and the Getty. Pepperdine University and beautiful Zuma Beach can be reached in about half an hour by driving over the mountains from Malibu. Everything you might possibly need is within easy reach in Thousand Oaks.
9. A cost of living index of 166.4
Such luxury comes at a high price, and so the cost of living in this city is 66% higher than the national average.
The median home price in Thousand Oaks is $978,164, while the total annual cost of living for a single person in the city is $48,633 (including housing, food, child care, transportation, healthcare, taxes, and other expenses).
10. Shop at the Oaks Mall
Since its original construction in 1978, Thousand Oaks' Oaks Mall has been an important landmark in the city. With approximately 1,300,000 square feet of retail space, it is by far the biggest mall in Ventura County.
In 2007, the mall had a massive improvement, which included renovating the old interior and adding a massive outdoor extension with numerous eateries like the Lazy Dog Café and Red Robin, as well as a brand new, fourteen-screen AMC movie theater.
The mall has many different stores to choose from, but the three largest are Nordstrom, Macy's, and J.C. Penney.
To Sum it All Up
Thousand Oaks is a luxurious city with a high standard of living. It offers access to a healthy job market, great schools, fantastic weather, and lots of opportunities for recreation. However, the city has quite a high cost of living, and there's no central downtown area.
Learn More About Living in Thousand Oaks, CA