12 Things You Must Know Before Moving to Apex, NC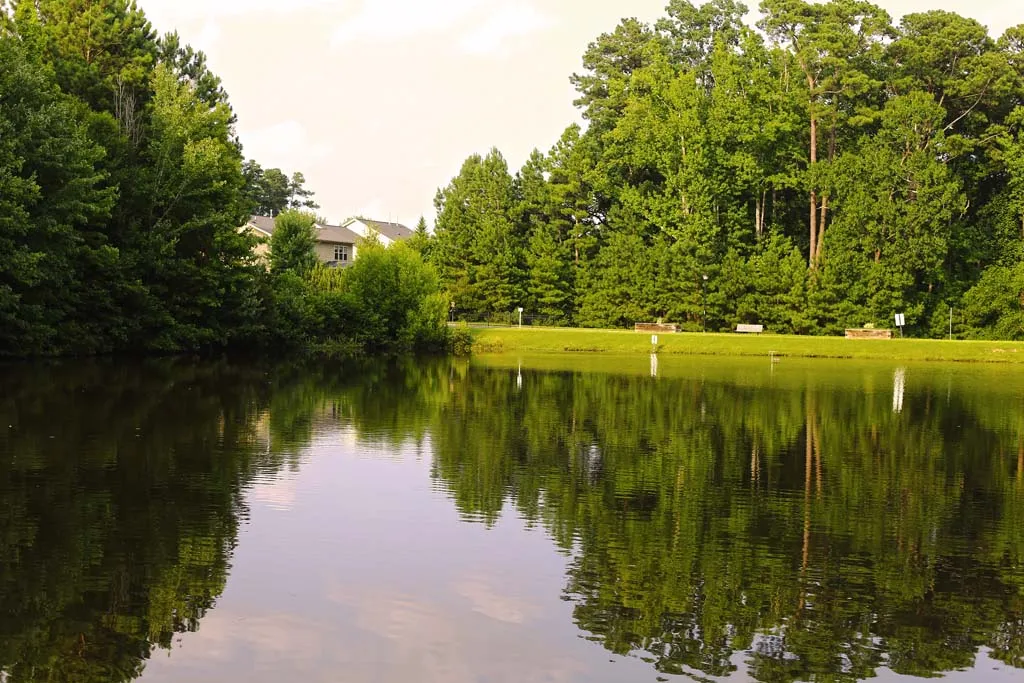 ---
As more people relocate to the Raleigh metropolitan area, the little town of Apex, North Carolina, located in Wake County, continues to expand in terms of land area and population. With a current yearly growth rate of 7.75%, Apex has grown from a tiny town of 5,000 to a city of over 70,000 people, all while maintaining the "charm" that has won it the moniker "the peak of good living."
Here are twelve things you must know before moving to Apex, NC!
1. Get a job in the educational or healthcare sector
There is a wide variety of job opportunities in Apex for people of all skill levels and backgrounds who may be relocating to the area for work. The major employers in Apex, whether looking for full-time or part-time workers, are in professional, scientific, and technical services, education, health care and social assistance, production, banking, insurance, and investment.
Apex has a much lower unemployment rate than the rest of the country (2.8%). SPS, Lufkin Road Middle School, WizIQ, and Petroliance are just a few of the major employers in Apex.
2. The city is close to North Carolina State University, UNC-Chapel Hill, and Duke University
One of the best things about living in Apex is how close it is to several excellent educational institutions in the Triangle area. North Carolina State University, UNC-Chapel Hill, Duke University, William Peace University, and Meredith College are just a few of the top universities in the area. Most Apex locals are either students or recent graduates who have found employment at one of the area's numerous prestigious businesses.
Apex is a part of the Wake County Public System, one of the best educational districts in the state, serving over 163,404 kids from pre-K all the way through high school. Half of the district's children are at or above proficiency in mathematics, and 56 percent are at or above proficiency in reading and writing, with a student-teacher ratio of 16 to 1.
3. It's safer than 80% of U.S. cities
Apex is a very safe location to live, ranking in the top eighty percent of all U.S. cities, meaning that only twenty percent are safer and eighty percent are more dangerous.
The Triangle area is known for its low crime rate, but Apex has proven itself to be even safer than the rest of the Triangle. In Apex, there is a one in 1,896 risk that one will become a victim of violent crime and a one in 84 chance that one will become a victim of property crime.
4. It's conveniently located near the Triangle Park
Professionals looking for a serene setting in which to raise their families while yet being close to the action in Research Triangle Park will find it hard to beat Apex. Conveniently located near the Raleigh Durham International Airport and several major highways, getting about the Triangle region is a breeze.
Apex is centrally located in the Piedmont region, making it an easy day trip to either the mountains (four hours) or the coast (two hours) from Asheville or Wilmington.
5. Downtown Apex is vibrant and unique
Apex is one of the best-preserved examples of a railroad town from the turn of the 20th century and gets its name from being the highest point on the old Chatham Railroad. Salem Street is the heart of the downtown business district, which also features cafes, bakeries, and unique shops. It's easy to lose track of time in Downtown Apex, what with all the interesting buildings, businesses, and long meals.
Downtown Apex is attractive, but it also has a firm footing in the technological innovations that fuel the region's rapid expansion. Charging facilities for electric vehicles are conveniently located around the central business district, encouraging the use of renewable energy and providing drivers with added peace of mind.
6. Attend The Apex Music Festival or the Peak City Pig Fest
Apex is a great place to visit any time of year, but especially if you're a fan of outdoor festivals (many of which are in North Carolina).
The Apex Music Festival, the Peak City Pig Fest, PeakFest, Halloween Trick or Treat on Salem, and the Apex Hispanic Arts Festival are just a few of the city's most well-known annual celebrations. There is always a fun event going on in Apex, so you can drink up the positive energy any time of year.
7. Enjoy the outdoors at Jordan Lake State Recreation Area
Apex is known for its abundance of green areas and possibilities for outdoor leisure, thanks to its proximity to the state's natural attractions. Jordan Lake State Recreation Area, a collection of nine access points along the edge of a 14,000-acre reservoir, is a popular destination year after year. Seven swimming beaches, over a thousand campsites, and approximately fourteen miles of undeveloped trails are all available here. People here do things like fish, boat, swim, and have picnics.
Apex is the starting point for the American Tobacco Trail, a trail that extends all the way to Durham and features over 11 miles of public greenways that are great for walking, running, and biking.
8. The cost of living is 13% higher than the national average
Although the overall cost of living in Apex is 13% higher than the national average (at 113), the cost of utilities is 3% lower, transportation costs are 4% less, and food costs are 13% less than they are in the rest of the country. The annual median salary for a single person in the city is $57,625.
However, housing costs in this city are pretty high, with a median home price of $554,723. The spike in the cost of living is majorly as a result of this.
9. Eat at Abbey Road Tavern or Vegan Community Kitchen
Apex is teeming with fantastic places to eat and drink, including relaxed bars, comfortable cafés, hip taprooms, and even the rare pub and grill. There is always a new restaurant to explore, whether you're craving traditional Southern fare or curious to sample something from around the world.
Apex is home to a wide variety of excellent dining options, but some of the best are Abbey Road Tavern, Doherty's Irish Pub and Restaurant, Scratch Kitchen and Taproom, Vegan Community Kitchen, Dallas Famous Chicken, and JD's Tavern.
10. It hardly snows in Apex
Apex's summers are humid and hot, but the winters are brief and chilly, and the climate is generally considered moderate and temperate. Apex is infamous for its high humidity levels and significant amounts of rainfall all year long, even during the dry months, because it is generally rainy and partially cloudy year round.
The city only gets about four inches of snow per year, so if you're moving from a colder area, you might want to leave your snow shovel behind. The month of February is typically the one that sees snowfall, if any.
11. The city is big on agriculture
Apex locals are big fans of "farm-to-table" eateries, and they like to buy their food straight from the source whenever feasible.
You can get a large variety of organic and conventional fruits and vegetables, herbs, flowers, chicken, beef, eggs, honey, and much more at the many pick-your-own farms, wineries, and farmers' markets in and around this region of North Carolina. The availability of fresh, local produce has never been more excellent.
12. Tax rates are high
The total state and municipal sales tax in this city is currently at a very high 6.98%. Residents are also obliged to pay a flat personal income tax rate of 4.99%, which ranks the city's tax rates at the 11th highest in the country.
You should anticipate to spend roughly $711 in sales tax each year as a resident of North Carolina, though the exact amount may vary depending on the county you choose to call home. Wake County, which Apex is a part of, adds an extra 2% to tax rates.
Conclusion
Is Apex the right city for you? This town offers a safe environment, a thriving job market, great educational opportunities, among other things. However, some of the city's cons include the city's high cost of living, particularly in terms of housing, and the high tax rates.
Learn More About Living in Apex, NC