10 Things to Know Before Moving to Shreveport, LA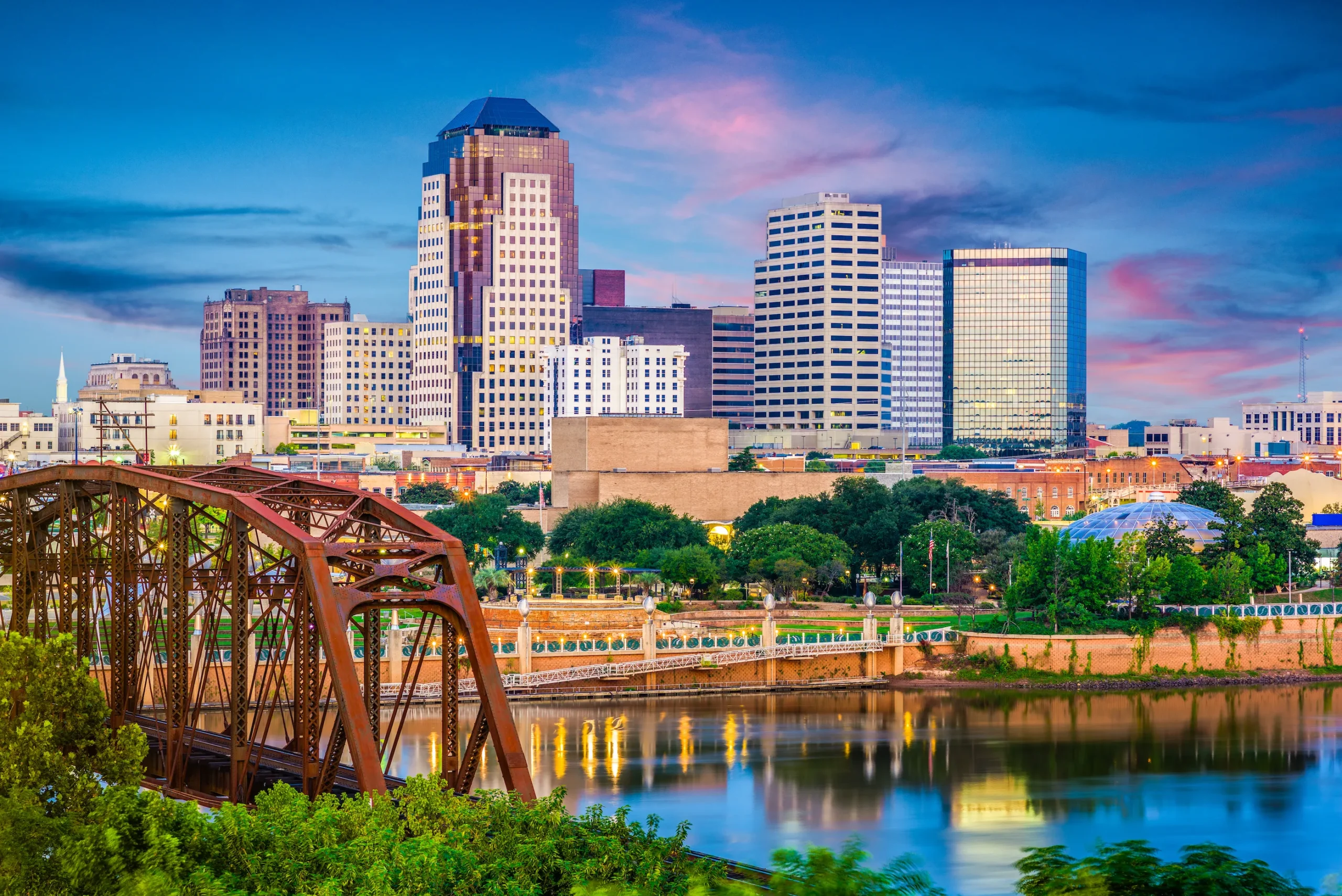 ---
Unlike New Orleans, Shreveport, Louisiana, has a distinct identity that stems from a fusion of Southern traditions rather than Cajun and Creole customs.
Shreveport, on the Red River, is the cultural and economic center of Ark-La-Tex, the region formed by the intersection of northeastern Texas, southern Arkansas, and northwest Louisiana.
Are you thinking of moving to this city? Here are ten things to know before moving to Shreveport, LA!
1. The city is in a prime location
You would be surprised to learn how close Shreveport is to these three other states. It's hard to believe, but Dallas is only a two-hour drive from here.
Shreveport serves as the economic and cultural hub of the Arkansas-Louisiana-Texas (Ark-La-Tex) area, uniting parts of the other states in one ecstatic jumble of awesomeness.
2. It is home to the American Rose Center
In Shreveport, roses are a major deal. But that doesn't mean you can't find other kinds of flowers here. The American Rose Society, however, calls Shreveport home, and the city's American Rose Center is home to an astounding 20,000 rose bushes.
A lot of other botanical gardens don't even hold a candle to this one.
3. Don't miss the Prize Fest
This city's annual Prize Fest is one of the best parts about living in Shreveport. This celebration is held annually in the month of October. Film, cuisine, and music all play major roles in the event's artistic focus.
In 2020, almost a hundred thousand people around the world tuned in to watch Prize Fest online and cast their votes. During this festival, artists flock to Louisiana to present their works to festivalgoers and jurors.
4. Summer temperatures hover above 90°F
Shreveport's weather can be a big change if you're not used to something like it. The summers are notoriously sticky, hot, and unpleasant there. Summers last for a long time, while winters are quite brief.
Although summertime highs typically hover around 90 degrees, the oppressive humidity makes it feel like it's considerably warmer outside. In addition, rain often falls throughout the year; the area receives 47 inches of rain per year.
5. Basements are uncommon here
If you're moving to Shreveport from an area of the country where every house has a basement where you can keep all your extra stuff, you might be surprised by how uncommon basements are. The city sits on soft ground, making basements impractical in most regions.
Because of this, homes in this area have less space for storage than those in other parts of the country.
6. Shreveporters reside in parishes, not counties
It's worth noting that Louisiana is the only state in the union that does not divide its urban areas into separate counties. You shouldn't be surprised to hear the word "parish" used frequently; it has nothing to do with a "priest's pad."
Outside of Louisiana, a parish is often equivalent to a county. Shreveport is located in Caddo Parish. So try not to use the term "county," or it'll give you away as a visitor or newbie immediately.
7. Caddo Lake is allegedly home to Bigfoot
Famous Caddo Lake in Shreveport may look quiet, but it's actually a hotspot for incredible sightings despite its tranquil appearance. The lake's wetland provides great habitat for alligator populations, so you can count on seeing several of them.
A Travel Channel documentary from 2006 claims BigFoot visits the area and enjoys strolling about.
8. The Barksdale Air Force Base is the city's major employer
Shreveport's major employer is the Barksdale Air Force Base, so if you're moving there for work, you'll probably be working there. The North Louisiana Economic Partnership estimates that 14,500 people are employed by the base. That's a lot of workers compared to the 3,000 employed by Bossier Parish School District, the second largest employer in the area.
The 2nd Bomb Wing calls this facility home, and as the largest bomb wing in the Air Force Global Strike Command, it plays a vital role in the defense of the United States. The history of the wing, commonly referred to as "The Deuce," dates back to at least World War I.
9. The affordable housing contributes to the low cost of living
With a cost of living index of 76.6, this city is much more affordable than the average American city. Groceries, health, utilities, and transportation are all lower than the national average.
The incredibly low cost of living is all thanks to the affordable cost of housing in Shreveport. With a median home price of $114,700, this city has one of the most affordable housing options in the country. Louisiana also has one of the country's lowest property taxes.
10. The crime rate is double the national average
At 51 crimes per 1,000 residents, Shreveport has one of the highest crime rates in the United States, topping even the largest cities. The odds of being a victim of a violent crime or property crime in this area are 1 in 20.
The city's property crime rate is double the national average, at 70.6. Likewise, while the national average violent crime rate is 22.7, Shreveport has a rate of 42.2.
In Summary
Living in Shreveport comes with its advantages as well as its disadvantages, too. Some of the great aspects of the city include the prime location, festivals, and low cost of living, amongst others.
However, there are also the cons to consider, such as the intense summer heat and the high crime rate.