10 Things You Must Know Before Moving to Sanford, NC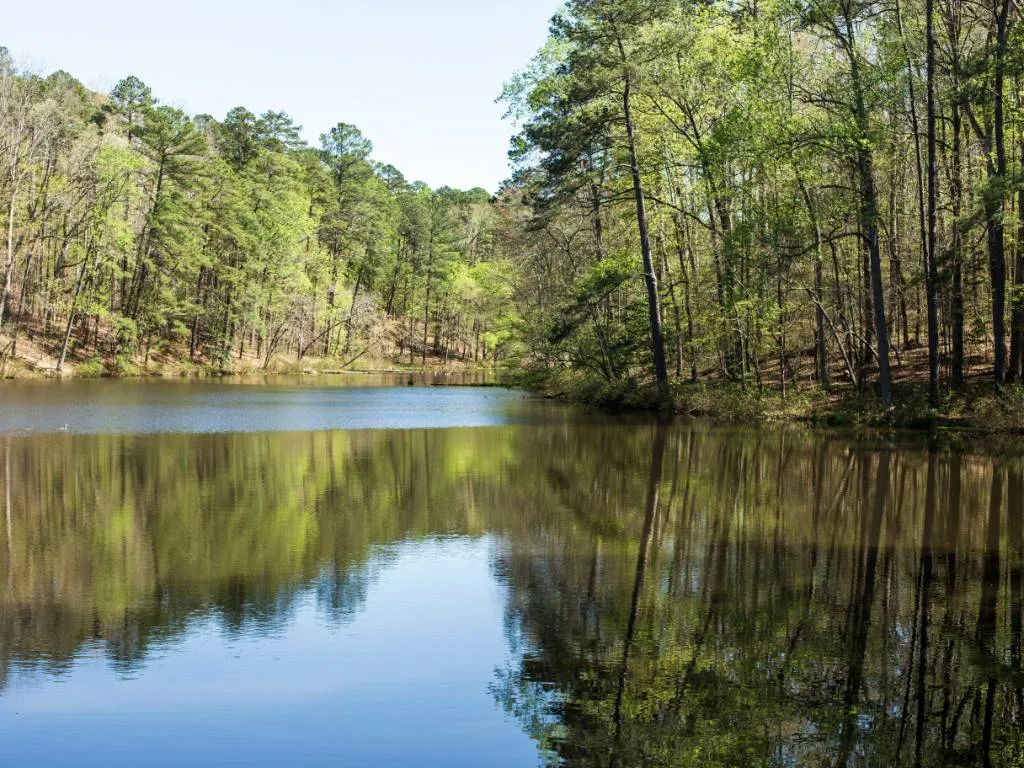 ---
Sanford, in Lee County, North Carolina, is a charming and walkable town of about 28,000 inhabitants. In addition to being a pleasant place to live, Sanford is a major industrial hub since it is the nation's leading manufacturer of brick and pottery products.
Sanford's convenient position puts it within an hour's drive of Raleigh, two hours of Charlotte and the North Carolina beaches, and three hours of Asheville and the Blue Ridge Mountains. The city is tranquil because its streets and parks are lined with trees.
If you're looking to move here, keep reading as we discuss ten things to know before moving to Sanford, NC.
1. A great place to retire
Sanford is one of the best places in the United States to retire, so if you are retiring soon or are already retired, you may want to consider making it your new home. Sanford offers a wide variety of activities to its residents, such as golf, tennis, swimming, and a selection of good eating alternatives, and is only thirty minutes from Pinehurst, home to some of the top golf courses in the country.
Spend your golden years in Sanford, visiting the city's exciting attractions and tranquil planned retirement communities. Also, this place is fantastic for retired military personnel. Many service members and their families live in Sanford since it is only 45 minutes from both Fort Bragg and Fayetteville.
2. A cost of living index of 86
If boiled down to a single quality, "affordable" best describes Sanford. The cost of living in Sanford is 14% cheaper than the U.S. average, so residents can get more value for their money. Along with North Carolina's low property taxes, Sanford has had some of the lowest rates in the country since 2015.
Sanford's costs are unrivaled, and the city itself is attractive because of the abundance of affordable housing options. Newly built flats, townhouses, and single-family homes are all available for a steal of a price. The median home price is $275,924, almost half the national average.
3. The city is known for its brick-making industry
Sanford is ideally located for making clay bricks since it is where coastal sand meets clay from the Piedmont. Sanford is known as the "Brick Capital of the United States" because of the city's high output of bricks and ceramics.
Massive corporations like General Shale and Lee Brick and Tile are at the forefront of this massive brick production and manufacturing.
4. Caterpillar, 3M, Central Carolina Hospital, and Pfizer are among the city's major employers
Although the brick business is the most well-known in the city, the textile and biotech sectors are quickly rising to prominence. Pfizer, a developer of the Covid 19 vaccination, is a major local employer. Numerous corporations call this location home, including Caterpillar, 3M, Central Carolina Hospital, and Pentair. In addition,
Sanford's convenient location makes day trips to Raleigh, Durham, and Fayetteville as easy as can be. Sanford is a great place to live because of its small population and convenient location for commuting to nearby cities.
5. Learn about the city's history at The Temple Theatre or Railroad House Historical Society
C.O. Sanford, a railroad engineer who was instrumental in building the train that passes through the area and gave the city its name, set the groundwork for the creation of the modern city that bears his name.
Sanford is a thriving city with a rich history thanks to its pivotal roles in the American Revolution and the Civil War. If you prefer to spend your time indoors but are still interested in history, consider visiting sites and museums like The Temple Theatre or Railroad House Historical Society.
6. Visit Ole Gilliam Mill Park or San-Lee Park
The people of Sanford enjoy their busy schedules and active way of life. Hike or bike around the various paths, go fishing at a nearby lake or pitch a tent at a nearby campground to enjoy the outdoors and take in the scenic surroundings.
San-Lee Park is a wonderful place for families to go hiking, boating, and fishing, and it features a lake and playground. Enjoy a seasonal paddleboat rental and a family lunch.
You can go for a nice stroll and capture some beautiful shots in Ole Gilliam Mill Park. This historic mill is open to the public at no cost, and the surrounding trails, which include a covered bridge, are just as lovely.
Tobacco Road Golf Club is a fantastic course with a stunning design; it was built on the site of a former sand quarry. This golf course is frequently recognized as a top public golf course, and it's only 20 miles from the Pinehurst Resort.
7. Attend Central Carolina Community College
Sanford is home to Central Carolina Community College, a public 2-year institution. Central Carolina Community College is a public, two-year institution that offers a wide range of programs leading to associate degrees, certificates, and continuing education credits.
There are a number of prestigious private universities in the state of North Carolina, but none of them are located in Sanford. However, within a day's drive of Sanford, you can reach several prestigious independent schools and institutions, such as William Peace University, St. Andrews University, and Campbell University, among others.
8. Live in West Sanford, Carolina Trace, or Highland Forest
There are various neighborhoods to pick from when you move to Stanford, and here are a couple of them.
West Sanford is a popular area in Sanford due to its convenient location on the city's western border, as well as its tree-lined streets, large homes, and proximity to Interstate 95. West Sanford is a great place to raise a family because many of the homes there are on spacious lots.
Sanford's outskirts are home to the gated community of Carolina Trace. Spectacular views of the lake and golf courses have helped make this area famous. There are many amenities available to residents of this community.
Those who appreciate a walkable community close to shops, restaurants, and entertainment options would find themselves at home in Sanford's historic downtown district. The neighborhood's eclectic mix of old and contemporary buildings gives it a special vibe.
In the middle of Sanford is a well-established community called Highland Forest. It is noted for its friendly residents and peaceful streets, which are home to both single-family dwellings and townhouses.
9. The property crime rate is higher than the national average
Violent crime is much less common in Sanford compared to the national average. While the national average is 22.7, the violent crime rate in Sanford is only 15.2. On the other hand, the city has a greater rate of property crimes than the rest of the country. Sanford has a property crime rate of 48.7, higher than the national average of 35.4.
This suggests that despite the low rate of violent crime in Sanford, homeowners and visitors should nevertheless take steps to protect their personal belongings.
10. It doesn't snow much in this city
Sanford experiences hot, humid summers and mild, wet winters because of its humid subtropical climate. Temperatures often hover around the low 80s during the summer and the low 40s during the winter. Substantial rainfall falls on the region annually, with rain exceeding snowfall in the winter. Thunderstorms and even sporadic hurricanes can bring damaging winds and flood the city with rain.
The annual average rainfall in Sanford is 47 inches, and the city receives about three inches of snow annually.
Final Thoughts
Sanford, NC, is a charming town great for retirees, with an affordable cost of living and a thriving economy, as well as a chance to explore history or enjoy nature in parks like San-Lee Park. However, keep in mind that the city's property crime rates are higher than the national average.