10 things You Must Know about Living in Manchester, NH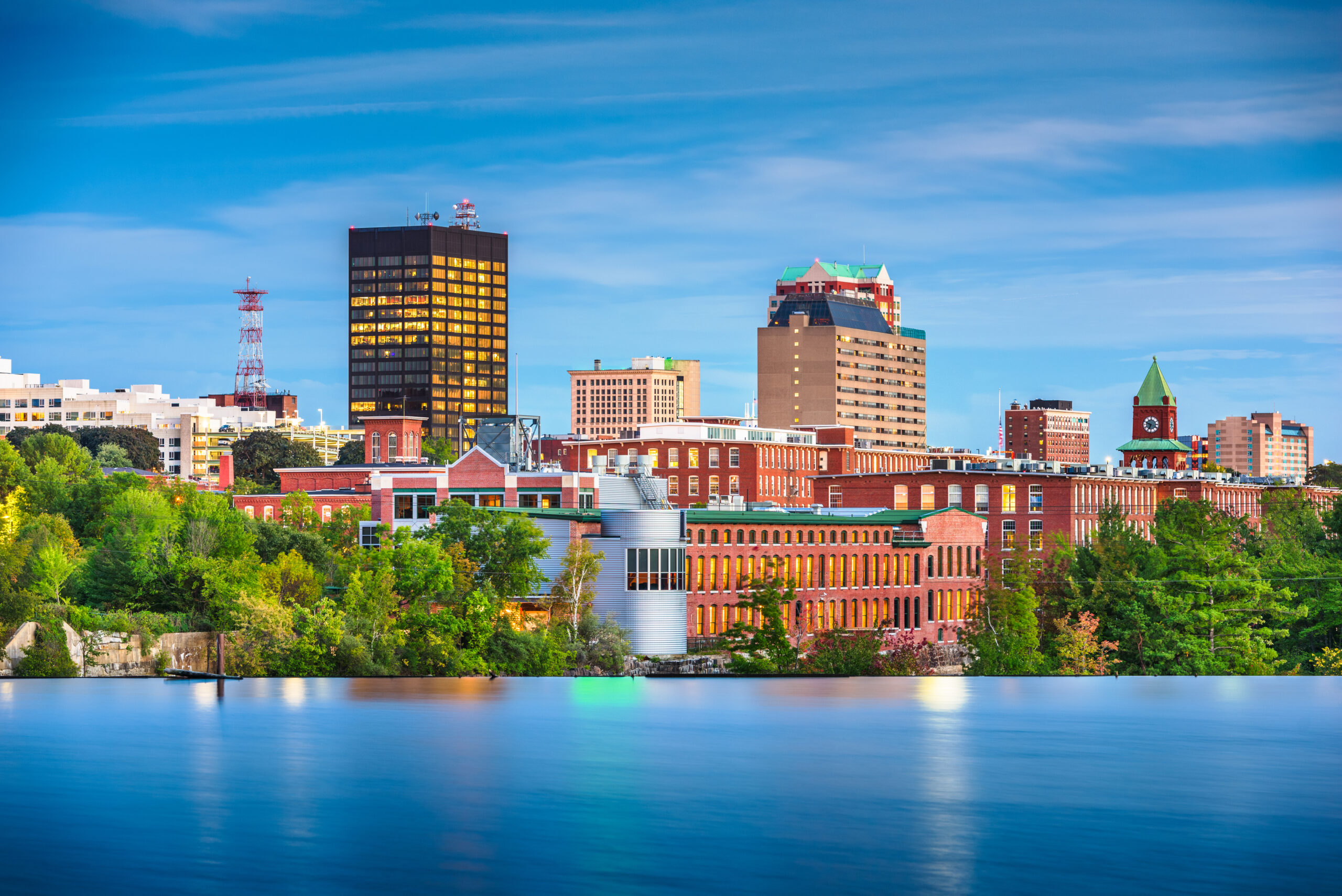 ---
Plan on making Manchester your new home? If you're looking for a great spot to call home in New England, go no further than Queen City! It's not the most glamorous spot on the globe, but it's a great place to call home because it's not too expensive and it has a lot to offer in the way of arts, sports, and entertainment. Here are 10 facts about living in Manchester, from the city's excellent museums and extensive outdoor options throughout the year to its dynamic sports culture.
1. There are ample employment opportunities
The Queen City is one of northern New England's most important commercial hubs, making it a great area to put down roots and launch a professional career. Employers include major corporations such as Eversource Energy, Northwestern Mutual, and Anthem Blue Cross Blue Shield. Check out the employment opportunities at some of the software companies based in the Manchester-Nashua area, such as Oracle (business software) and Skillsoft (educational technology).
Those interested in working in healthcare can do so at Elliot Hospital, as well as Catholic Medical Center. You can also get a job at Southern New Hampshire University, such as teaching or working in the fields of information technology, marketing, or human resources.
2. Lots of great schools in the city
Several of New Hampshire's finest educational institutions can be found in and around Manchester, Nashua, and Concord. Participate in research while pursuing a degree in business, biology, or biotechnology at the University of New Hampshire in Manchester. Take advantage of Saint Anselm College, a Benedictine university, to earn a bachelor's degree in nursing or criminology.
Attend Southern New Hampshire University and study arts and humanities as a member of the Penmen. New England College's Institute of Painting and Design is a great place to hone your artistic skills in a studio setting, whether you're interested in animation, fine art, or creative writing.
3. You get to have fun outdoors
There are endless opportunities for outdoor activities in Manchester. Hampton Beach on the Atlantic coast and the White Mountains in Lincoln's backyard are both easily accessible in a day. Of course, fantastic outdoor activities can also be found in and around Manchester. Livingston Park is a great place to play baseball, go for a run, or swim.
You can play pickleball or go for a hike to the 150-foot peak at Rock Rimmon Park. John Stark Park is a great place to take a stroll across the green grass and learn about the man who came up with New Hampshire's slogan, "Live Free or Die." Play on the playground equipment in Derryfield Park and climb the Weston Observatory tower. Visit Lake Massabesic Watershed and enjoy boating, fishing, and hiking on the Rockingham Rail Trail.
4. Downtown is filled with things to do
From the hip Elm Street to the historic mills turned into boutiques in the Millyard along the Merrimack, downtown Manchester is packed with exciting places to visit. The Bridge Cafe on Elm has excellent coffee, Beet It juice, and Banana Rama smoothies to help you get your day started. Visit The Bookery, Manchester's independent bookstore, and spend the morning perusing the shelves or looking at the book-themed goods.
Other fun places to check out Downtown include Jupiter Hall, Boards and Brews, Dancing Lion Chocolate, and Manchester Library.
5. A sports lover's paradise
Manchester is a fantastic place to live for sports fans. Enjoy a ballgame between the Fisher Cats and the other teams at Northeast Delta Dental Stadium. Get warm and head on down to SNHU Arena to watch the Manchester Monarchs, a hockey team. Visit the Amoskeag Rugby Club to root for the home team. Attend a New Hampshire Roller Derby match to see local teams live up to their motto, "Skate Free or Die."
Watch the New England Crush Women's Football Team in action as they engage in some tackle football action. Visit SNHU to see the Penmen play baseball, basketball, and soccer.
Whether you're a fan of field hockey or football , UNH has you covered with its Wildcat teams. New Hampshire Motor Speedway, also known as "The Magic Mile," is another option for NASCAR fans.
6. Nighttime is when the fun is at
Looking for some exciting activities to enjoy on weekdays or weekends? Experience the vibrant Manchester nightlife. Strange Brew Tavern is a great place to unwind with a beer from a local brewery in the bar or on the terrace.
Headliner's Comedy Club sells performance tickets and provides comedians for private events. Milly's Oatmeal Stout and Tasha's Red Ale are just a couple of the year-round beers on offer at Stark Brewing Company.
7. Have fun taking part in winter sports
Manchester is a New England city, so throughout the winter, it becomes a picturesque winter wonderland. The city receives about 100 inches of snow on average, creating ideal conditions for winter sports like skiing, snowboarding, and ice skating.
Some top spots where you can have fun during winter include Great Brook Ski Touring Center, Crotched Mountain, Nashoba Valley Ski Area, McIntyre Ski Area, Dorrs Pond, and many others.
8. A wonderful arts and cultural scene
Art and culture lovers can find a plethora of fantastic venues to visit in Manchester. The Palace Theater is where you can find tickets to see your favorite Broadway shows or the ballet. Have a good time at the Rex Theatre by attending Friday Night Comedy, a concert by a popular band, or a screening of a film benefiting a good cause.
The Majestic Theatre Studios is a great place to see a show or get some training in the performing arts. Check out Shakespeare on the Green, an opera, or a jazz orchestra at Dana Center for the Humanities.
Southern New Hampshire Dance Theater, Akwaaba Ensemble, and Diane Crespo Fine Art Gallery are other notable art and culture centers in the city.
9. Tons of amazing restaurants
Whatever your taste, Manchester has a restaurant for you. Red Arrow Diner is where you want to start your day with Dinah's 2x2x2, Moe's Steak & Cheese Omelette, or the Arrow's Breakfast Sandwich. Cafe Momo serves authentic Nepalese cuisine, such as Dum Biryani, Bhakka, and Goat Bhutan.
Hanover Street Chophouse, The Foundry Restaurant, El Rincon Zacatecano Taqueria, Hooked Seafood Restaurant, and Cotton are just a few of the restaurants in town.
10. Lots of fun things to do with the family
We hear you're packing up your kids and heading to Manchester. Every member of the family can have a good time. Try to escape from a Granite State Escape Room by solving riddles, locating clues, and beating the hourly buzzer.
ÑñGet your kids involved in the robotics club at FIRST by signing them up for a LEGO League Team or a Tech Challenge Team. Studio 550 Art Center offers a variety of ceramic painting classes, clay camp programs, and family-friendly workshops. Little Red Doll House is both a candy store and a place to find the right furniture for your child's dream playhouse.
Final Thoughts
Manchester has a lot going on for it. The city has a healthy job market, a good school system, lots of opportunities for fun (which also extends into nighttime), and a great food scene. If you choose to move to this city, you'll find that it's a wonderful place to call home.
Learn More About Living in Manchester, NH