10 Things to Know BEFORE Moving to Savannah, GA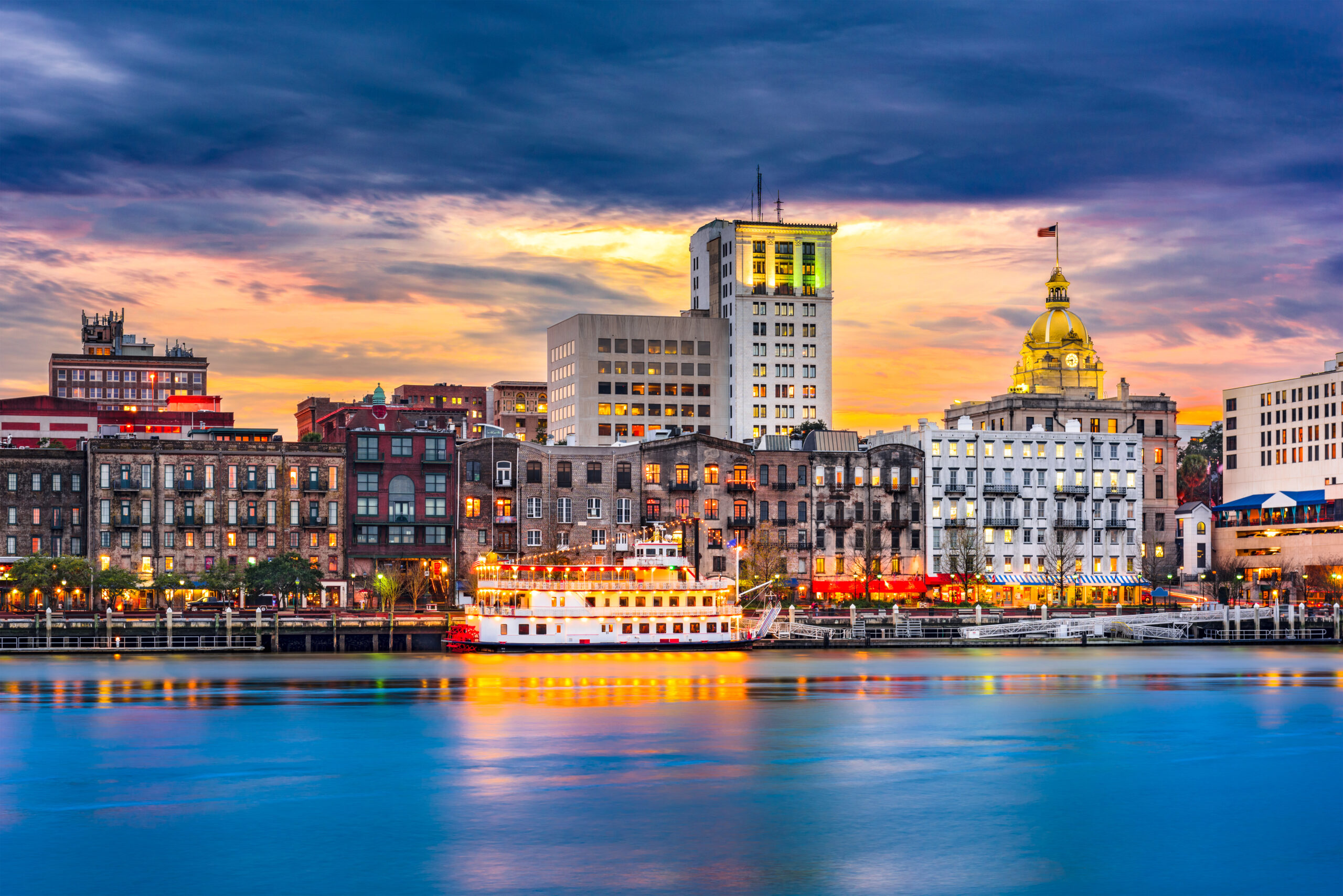 ---
Are you considering relocating to Savannah, Georgia? If so, there are a few things you should know before moving. The city is renowned for its Southern hospitality, impressive architecture, and mouthwatering cuisine. However, it also has a rich history and culture that set it apart.
Every month, more than fifteen million people visit the charming little southern town, which doesn't come as a surprise. But what makes this town so special? Here are ten things you need to know before moving to Savannah, Georgia, in this blog post!
1. Savannah has some of the BEST Restaurants!
If you love some good food, Savannah has a vibrant culinary culture that you won't want to miss. Many top-notch eateries, cafes, and bakeries can be found throughout the city, serving anything from international delicacies to Southern comfort food. And because the historic district is one of the most walkable cities, you can easily visit many places in a single day.
MAF Widget
The culinary culture in Savannah is one of the best aspects of the city. With a wide range of dishes to choose from, from seafood to grits, you'll have no problem finding something to satisfy your cravings. In addition, if you have a sweet tooth, there are numerous bakeries and ice cream parlors in the area that are sure to satisfy your cravings.
2. The job market is booming
In August 2020, the unemployment rate in Savannah was 3.1%. It was the lowest rate of unemployment that Georgia has ever seen. The city's unemployment rate is the lowest it's been in decades, and there are plenty of jobs available in many different fields.
There are a lot of new constructions going on all over the city. Gulfstream Aerospace is a huge company with more than 11,000 employees, and many other big businesses have people eager to move to Savannah if they can find a chance.
Savannah's hospitality sector is also flourishing, and there are also several job opportunities in the healthcare and education fields. In general, the city has a vibrant and thriving job market.
3. The people in Savannah are very friendly
When it comes to southern hospitality, Savannah is a shining example. Little wonder it is nicknamed 'Hostess City'. People in Savannah are known for their friendly demeanor and good spirits, making the city a popular destination for tourists.
It's not unusual to see random people smiling at you on the streets of Savannah. The locals are extremely kind and welcoming everywhere you meet them, and they will go out of their way to strike up a discussion with you and fill you in on insider knowledge. This makes moving to the Savannah historic area one of the best decisions you can make.
4. Savannah has a low cost of living
A lot of people are considering moving to the city due to its affordable cost of living and housing costs. The city has been constantly listed as one of the most affordable cities. Savannah's average cost of living is 6% lower than the national average, and the median home sale price in the city is about $234,700.
The buyer market in Savannah is constantly changing. This explains why there is a higher demand for homes than there is a supply. However, despite the rising cost of living in Savannah, housing expenses have remained reasonable.
5. It won't be hard to move around
This city is a car-dominated area, but people who visit the historic districts will be pleasantly surprised to find out that the city is also bike-friendly, and it has been given Bronze status by the American Cycling Federation.
The Chatham County CAT network provides bus service for a one-time cost. The city also provides free shuttles and boat services to historic neighborhoods, as well as stopovers at major tourist attractions throughout the city.
So you won't have much of a hard time finding your way around, even if you do not own a car.
6. It is the perfect place to raise a family
Savannah has different family-friendly amenities and attraction sites. There are various parks and open spaces where kids can play. The city has 22 squares, and there is a single green center in each square.
Forsyth Park is one of the major parks in the city, and ten acres of this park are set aside for play areas, sports fields, fountains, and clamshell theatres. There are several other parks, such as the Riverfront Morrell Park, where there are various statues and an Olympic cauldron from the year 1996.
The city is filled with historic monuments, museums and homes which tell of Savannah's history, such as the Haitian Monument and the Fort Pulaski National Monument. Savannah's Historic District is a major U.S district that attracts millions of visitors each year, due to its historic structures.
If the children's education is one of your top priorities, Savannah's got you covered. The city is home to some great schools, such as Savannah State University, Savannah Technical College, and many others. It has two prominent art schools; Savannah College of Art and Design, and Savannah Arts Academy.
7. The city has usually favorable weather
The city has warm, humid summers and mild winters because it is near the ocean. Spring and fall, on the other hand, are seasons when temperatures are more likely to change. In the summer, it can get up to 91 degrees, and in the winter, it can get as low as 38 degrees.
Savannah also doesn't get much snow, but it does get an average of 48 inches of rain a year, which is more than the US average of 39 inches. The city has more sunny days than the rest of the country.
MAF Widget
8. There are different beaches to explore
If you enjoy going to beaches, then Savannah is just the place for you. The Savannah River on the historic River street is a popular attraction site.
There's Tybee Island, which is just a short drive away from downtown Savannah, and is home to different beaches. The Beach Bum Parade is a year-round beach festival held on this island.
Snack bars and shaded places are available at South Beach, where fishermen can cast their hooks and nets. On North Beach, you can catch dolphins or look for seafood, depending on what you're after.
There are other beaches on Tybee Island that are less popular with tourists, making them less crowded than the main beaches. The island has a wide variety of hotels, vacation rentals, restaurants, and pubs; everything you need to have a fun vacation.
9. There's usually quite some traffic
As great as Savannah is, the traffic is usually pretty terrible. During rush hour, main routes get congested and become more difficult to get through.
The increasing traffic in this Georgia city is largely due to the city's growing population. However, according to some commuters, the city isn't as busy as it appears from the outside.
10. The city is just as friendly to dogs too
This city is every Dog-parent's paradise. If you're moving with your fur-baby or you intend to get one soon, then Savannah is sure to make your dog feel at home.
With 22 dog parks and almost 60 miles of leash-free trails, your furry friend will have plenty of space to run and play. And with so many places to eat, you're sure to find one that is dog-friendly.
Savannah has everything a dog lover could want, from ice cream shops to breweries. So, whether you're walking your dog on the beach or having a pint with your buddy by your side, you'll realize that Savannah is one city that accommodates humans and dogs alike.
Learn More About Living in Savannah, GA