10 Things to Know Before Moving to Marietta, GA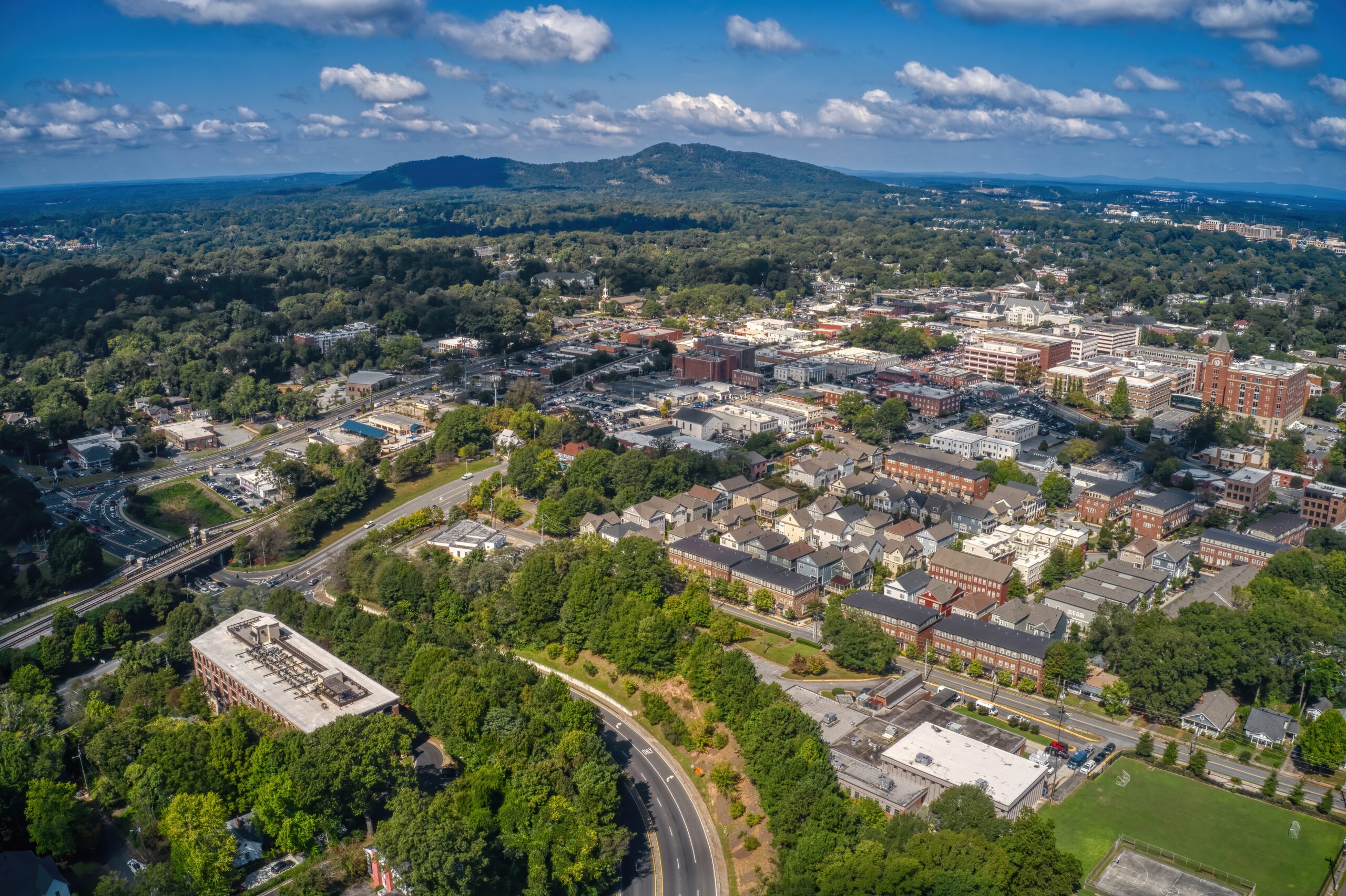 ---
About 20 miles to the northwest of today's Atlanta, a small village was founded more than ten years before the magnificent capital city of Georgia was even conceived. Marietta, Georgia, was named after the wife of a local United States representative and has since blossomed into a thriving and diversified metropolis.
Marietta is among the top Atlanta suburbs and a great spot to call home if you're considering making the move. It is close to downtown Atlanta and has a peaceful atmosphere and excellent schools.
Let's check out ten things to know before moving to Marietta, GA!
MAF Widget
1. The weather is usually comfortable
Humidity levels are often rather high in the south, and Marietta is no exception. However, the lower temperatures make living in the muggy atmosphere comfortable even in the hottest months of the year.
The weather is often pleasant for about two-thirds of the year, with temperatures averaging between 55 and 80 degrees, and the temperature seldom exceeds 90°F.
Even though it rarely snows here, you should bring an umbrella anyhow. Marietta receives about 52 inches of rain annually, with most months seeing partly overcast days.
2. A thriving food culture
If you ever get sick of cooking, Marietta has plenty of excellent restaurants to choose from. In this city, you can satisfy every craving with anything from sushi or pizza to Mexican or Greek cuisines.
Feel like eating some steak? If you're craving burgers, ribs, or steaks cooked in the style of Georgia, stop by Stockyard Burgers & Bones. Want to try something different? Try Kiosco if you want authentic Colombian food. Or, if you're ever in the mood for a sweet treat, head over to Sugar Cakes Patisserie & Bistro.
3. A great place to raise a family
Marietta is an excellent area to bring up a family, as there are many fun things to do as a family outside of the school system.
Take children to historic sites like Kennesaw Mountain National Battlefield Park to help them understand more about the past.
Hike up Kennesaw Mountain, explore local parks and bike lanes, let kids run wild at playgrounds, or pack a picnic and take it to the park, all in an effort to increase their exposure to nature. Marietta has all of this and more.
4. A top-notch educational system
The high level of investment in schools by both the government and the community has proven to be very beneficial for kids. With a 15:1 student-to-teacher ratio, teachers can spend more time with each student than in many other schools.
Learners get access to state-of-the-art classrooms, libraries, and laboratories. And rather than relying on rote memorization, educators are delving into their students' concerns and exploring their interests.
Some great schools in the area include Dunleith Elementary School, West Side Elementary School, The Walker School, Marietta Middle School, Chattahoochee Technical College, and Life University.
5. The city is very diverse
The population of Marietta is undoubtedly diverse, with residents of different ages, genders, and races calling this city home.
When compared to both the national and Georgia averages, Marietta's degree of diversity is significantly greater.
The city's population is made up of 53.44% Whites, 32.28% Blacks or African Americans, 5% Asians, and 9% of other races.
6. A thriving job market
The job market in Marietta is robust, so feel free to bring any and all of your skills with you. The good news is that job growth is forecasted to be quite stable over the next few years.
And if you don't find a job you love in Marietta, you're still close to Atlanta and other cities that are seeing rapid growth and expansion as well. Simply put, even if you have to commute a little to get to work, you shouldn't have any trouble getting a job.
Some of the city's major employers include YKK, Bekaert, Transcom, Georgia National Guard, Birla Carbon, and Cobb County School District
MAF Widget
7. There are mosquitoes everywhere
Even though mosquitoes are a worldwide problem, they usually congregate in large numbers in wet humid areas like Marietta. The warm and moist conditions are, unfortunately, perfect for the reproduction of these annoying creatures.
In order to reduce your risk of getting bitten and contracting a disease, you need to take a number of measures. Avoid being outside during mosquito peak hours and use insect repellents if you must.
8. It's not the best place for retirees
Marietta may be a great place to visit, but keep in mind that most of the locals are in their twenties and thirties. Retiring there could be a smart idea if you find that being around people your own age makes you feel a bit more youthful or if you plan to spend your retirement years playing golf.
On the other hand, you may want to keep exploring, however, if a more tranquil retirement is what you're looking for and if you want a bigger community of people with similar interests and needs as you.
9. Traffic could get really bad
Marietta lies within easy driving distance of Atlanta and at the crossroads of three major highways. On the bright side, there are several nearby destinations that locals can visit.
However, that brings with it the unavoidable drawback of having to deal with an influx of tourists and vacationers. During peak travel times (weekends, rush hours, and holidays), it's not uncommon for roadways to resemble parking lots, so you should be prepared for this.
10. A high cost of living
Although Marietta's cost of living is lower than that of some other Georgia cities, it's still quite high when compared to most cities.
To give some context, in the United States, the standard of living index is currently set at 100. Marietta's cost of living index is at a score of 111.5 out of 100, while Georgia as a whole has a score of 93.4. This means that the cost of living in this city is higher than the national and state average.
With a median home price of $457,080, Marietta equally has expensive housing costs, so you'll need a stable income and a solid professional path to be able to purchase a home there.
Final Thoughts
Is Marietta the right city for you? Before moving to this city, you should consider the pros that come with it, such as the lovely weather, family-friendly vibe, top-notch schools, and thriving economy. You should also consider the cons, such as the high cost of living and terrible traffic. Also, if you're looking for a peaceful retirement spot, Marietta might not be for you.
Learn More About Living in Marietta, GA