10 things to know before moving to San Angelo, TX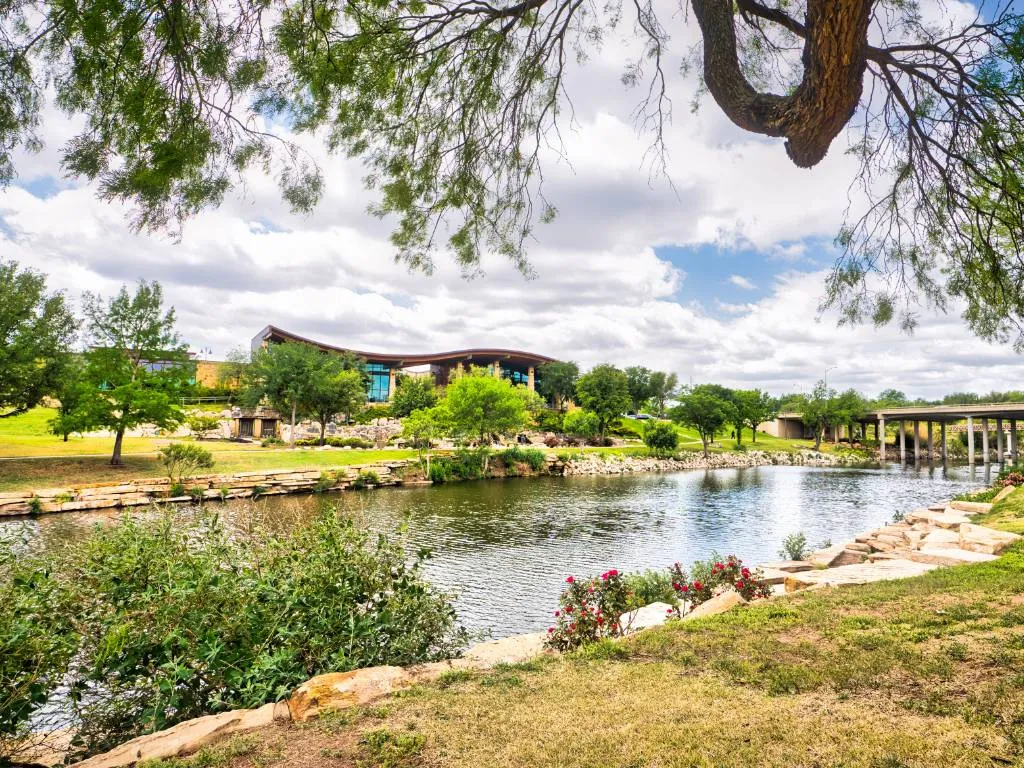 ---
While San Angelo is more than 200 miles from Austin, it is anything but a quiet Texas town. Tom Green County's seat is this bustling metropolis of just over a hundred thousand people. It is also noted for its welcoming atmosphere, cultural variety, and abundance of opportunities for fun and business.
San Angelo could prove to be the ideal city to settle down, with its low cost of living, plenty of cultural opportunities, and attractive natural landscapes, as well as its lower-than-average violent crime rate.
Here are ten things to know before moving to San Angelo, TX!
MAF Widget
1. You get to enjoy warm weather
San Angelo is fantastic if you're a fan of warm climates. Lows in January average approximately 35 degrees Fahrenheit, while highs in July average around 96.
Highs hover around 60 degrees Fahrenheit for the vast majority of the year. The sky is usually clear, and there are hardly any rainy days.
On average, there are no clouds in the sky 60%-75% of the time. San Angelo is a wonderful place to live if you prefer warmer climates and sunny skies.
2. The city has a small-town feel to it
San Angelo embodies everything excellent about Texas small towns.
Relaxed and tranquil, with a rich cultural heritage and a wealth of artistic and scenic attractions. It's a little town where everyone knows your name and is excited to have you move in.
3. There are limited options for shopping
There aren't a ton of retail establishments in San Angelo. American Eagle, Bath & Body Works, Clair's, Conn's, Dillard's, and Foot Locker are some of the stores found at Sunset Mall. However, upscale boutiques are noticeably absent. The close proximity to major cities, however, makes up for it.
Standard retailers like Target, Walmart, Home Depot, and Best Buy, among others, can be found all across town. There are some unique boutiques and small shops in the historic district of San Angelo. The city, however, does not have enough to offer in the way of shopping opportunities, then, if that's what you're after.
4. The roads aren't in the best condition
The roads in San Angelo aren't the best. The roads are perhaps more potholed than usual due to the lack of maintenance. The Texas Department of Transportation (TxDOT) periodically performs maintenance on certain sections of these highways.
However, it may become routine in San Angelo to steer clear of holes in the road.
5. The cost of living is 20% less than the national average
The cost of living index in San Angelo is only 80.4, which is 20% lower than the national average. While utilities are 6% higher than the national average, transportation and groceries are 32% and 8% lower than the national average, respectively.
Similarly, the cost of housing is significantly below the US average. The median home price in San Angelo is $194,344.
6. The property crime rate is higher than the national average
San Angelo has a crime rate of 3,493 per 100,000 residents, which is 24% greater than the crime rate in Texas as a whole. Most of those crimes, however, are property crimes, and San Angelo actually has a lower rate of violent crime (16%) than the rest of Texas.
There is a 21.3 rate of violent crime in San Angelo. (22.7 is the national average) The property crime rate in the city is 58.9. (35.4 is the national average)
7. A great place for entrepreneurs
The massive industries that have thrived in San Angelo are largely responsible for the city's economic success. Aerospace and defense, telecommunications, energy, oil and gas, and so on all fall under this category. When oil was discovered in the area in the 1900s, San Angelo experienced explosive growth as the oil and gas industry centered there.
The National Ceramic Competition is held annually at the Museum of Fine Arts in San Angelo, drawing thousands of visitors and enhancing the museum's bottom line. The city's unemployment rate is hence quite low, coming in at 3.1%. According to Forbes, San Angelo is a great city for budding business owners to settle in. It ranks #74 on the list of the finest small cities for doing business and building a career.
MAF Widget
8. The schools in the city aren't the best
San Angelo has 111 schools altogether, with almost half of those being private. Regrettably, not all of them have glowing reviews on GreatSchools.
Only 3 of the 44 primary schools are ranked at or above a 5 on a scale from 1 to 10 for factors including student achievement. None of the 28 middle schools or 37 high schools are rated higher than a 5.
9. Visit The Concho River's North Fork or Lake Nasworthy
North Fork of the Concho River, from San Angelo Dam to Bell Street Part, is a pleasant 8-mile stretch enjoyed especially during dam releases. The Riverwalk is a great place for a picnic, a stroll with the dog, or a spot to cast a line.
Southwest of San Angelo, you'll find Lake Nasworthy, a fishing mecca. White crappie, largemouth bass, channel and flathead catfish, white bass, sunfish, and largemouth bass are the most frequently caught fish in Lake Nasworthy.
10. Take in the art at Angelo Civic Theatre or The San Angelo Museum of Fine Arts
The Angelo Civic Theatre, established in 1885, is the oldest community theater in the state of Texas. It often features performances by local artists.
The San Angelo Performing Arts Center is a multi-faceted facility that houses the Brooks & Bates Theatre, as well as the Black Box performance space, theater shops, and ballet studios.
Also, the rooftop sculpture terrace of the San Angelo Museum of Fine Arts provides a breathtaking panorama of the city and the nearby Concho River. The museum hosts the annual National Ceramic Competition and features three large exhibition halls.
In Conclusion
San Angelo offers great weather, a low cost of living, a small-town feel, and a booming economy. However, the city has a high property crime rate, the roads are not in great condition, and the quality of schools is sub-par.