10 Pros and Cons of Living in Bluffton, SC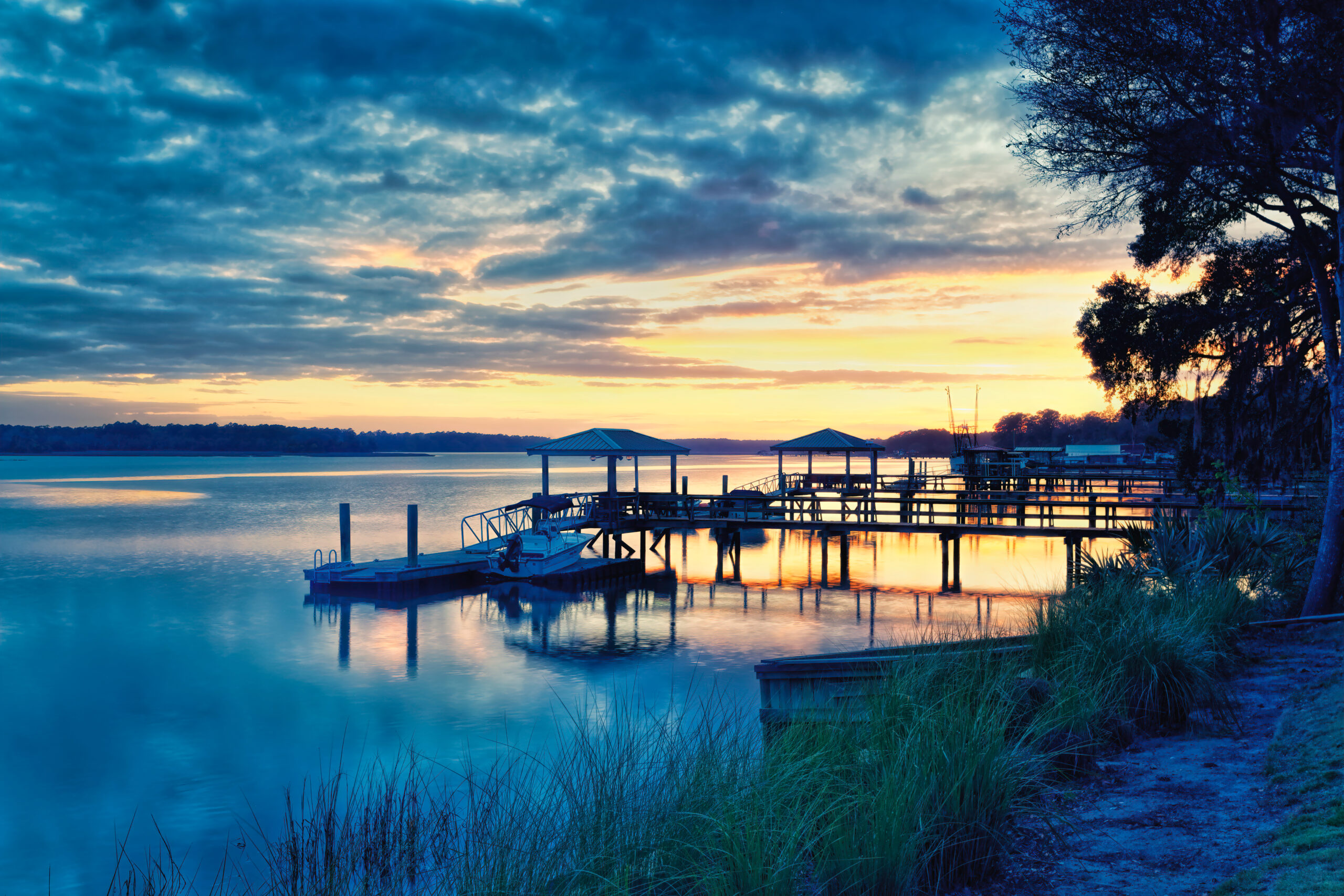 ---
Bluffton, a community founded in 1852 and carefully conserved for its historical significance, offers a unique blend of small-town charm and big-city attractions. In addition to these advantages, the city's beautiful beaches, rich history, and exciting nightlife are major selling points.
So if you're thinking of moving to "the last authentic coastal community in the South," there are a few things to consider, including the not-so-good aspects of the city too. Let's discuss the ten pros and cons of living in Bluffton, SC!
MAF Widget
Pros of Living in Bluffton
1. The transportation and utility costs are below the national average
With a median home price of 101.4, the cost of living in Bluffton is only 1% higher than the national average. Utilities, transportation, and groceries are all lower than the national average, but housing contributes to the cost of living. The city has a median home price of $478,973.
Bluffton may have higher housing prices than the national average, but the city's transportation and utility costs are lower than the norm, which helps to create a balance.
2. The city is peaceful, warm, and welcoming
If you're looking to start a family, Bluffton is the perfect place for you to do so.
There are a few public schools, reliable public transit, and welcoming locals that make this a great place to raise a family. Those accustomed to the warm welcome typical of the South will have a decent notion of what it's like to live in Bluffton.
Everyone in town is really warm and welcoming. If you're looking for a quiet place to raise a family, Bluffton is a great pick.
3. You get to enjoy a pleasant, subtropical climate
Bluffton's pleasant climate throughout the year is another reason many people choose to settle there.
The climate is subtropical, the winters are mild, and the summers are hot in Bluffton. This area has a typical temperature range of 42°F to 90°F.
The months of April and May, as well as September and October, are great times to visit the city. At this time, summer fun is at its peak.
You won't melt in this temperature range, but you won't freeze either. You couldn't ask for a better situation.
4. The crime rate is 65% lower than the national average
Bluffton has one of the country's lowest crime rates.
Actually, Bluffton has a 65% lower crime rate than the U.S. average. In terms of general security, the city itself has been given an "A+" grade.
A total of about 90 violent crimes and about 722 property crimes are reported for every 100,000 people living in the area each year, resulting in an annual crime rate of about 250.
Every year, the majority of violent crimes reported are assaults, whereas most property crimes reported are thefts.
What this means is that the vast majority of people living here do not feel particularly threatened.
5. There are a ton of opportunities to go on day trips
Bluffton's summers are made for lazy days at the beach or in the pool. When the temperature drops, you'll have a lot more options for how to spend your weekends.
The area immediately surrounding Bluffton is filled with great attractions. There are countless state parks and tourist attractions in the area, such as Charleston, Jacksonville, Savannah, and Hilton Head.
Ready to take in some autumn colors? Enjoy a trip to the mountains. Searching for a kid-friendly day trip? Get yourself to the Jacksonville Zoo and Gardens. If you'd rather stay close to home, you can always go on a cruise to see dolphins.
MAF Widget
Cons of Living in Bluffton
1. You can't escape the bugs and reptiles
We're not gonna be mincing words here. There are reptiles such as alligators, insects, and other creepy-crawlies in every corner of Bluffton.
You should know we aren't trying to discourage you by bringing this up. The retention ponds found in most neighborhoods are likely to be infested with alligators. One or more snakes may be lurking in your yard, and spotting them is not unusual. There are both poisonous and nonpoisonous snakes in the area, so it's best to stay away unless you're an expert.
2. Young people might find this city boring
Bluffton, with a population of less than 30,000, is a relatively tiny city.
People who thrive in the hustle and bustle of major cities like New York, Chicago, Los Angeles, or Boston can be turned off by the slower pace of life here.
Many young individuals may think Bluffton is uninteresting because there is so little to do there. However, it's perfect for older people and young families.
To that end, most establishments in town cater to families with young children and others who enjoy being outdoors.
And while there are many excellent eateries in town, the younger generation may find the better choice available in larger urban centers to be more tempting.
3. There's a high risk of hurricanes
Bluffton is a great place to settle down, but anyone thinking about making the move should know that the town's coastline is regularly hit by hurricanes from the Gulf to the East.
During the summer and autumn, hurricanes can be a serious threat to this area. The first day of June marks the beginning of the hurricane season, which continues through the end of November.
In many cases, entire communities are wiped out by these disasters, and the survivors have to pick up the debris.
Each year during the hurricane season, Bluffton citizens are on high alert. The city has, however, taken essential precautions to lessen the impact of hurricanes on its residents.
Hurricane Irma of 2017 was the most recent major storm to land in South Carolina. Almost $1.3 million worth of damage was incurred because of this hurricane.
4. Traffic gets bad during the holiday season
Bluffton's gorgeous natural setting is a big draw for tourists from all around the state.
And while traffic may not be too awful most of the year, it may become unbearable around the winter holidays.
Unfortunately, there isn't much in the way of infrastructure to support a swarm of tourists. This implies that during certain periods of the year, traffic congestion turns a 20-minute commute into a two-hour ordeal.
5. You'll need a car to get around
Bluffton's infrastructure is designed so that nothing is located in close proximity to the city's residential neighborhoods.
And while the city's public transportation is not bad, it's far from perfect. If you want to get around, you'll need to buy a car. This calls for outlaying additional funds for things like insurance and fuel. These costs can quickly add up and strain your finances.
However, you'll need to get a car if you plan on visiting the beaches, attending any of the festivals, or going anywhere else.
And you probably already know this, but most urban areas have sidewalks specifically for pedestrians. However, there are not many paths for pedestrians to go in Bluffton. This could be dangerous, particularly during the peak summer travel season.
In Summary
Living in Bluffton comes with its pros and cons, and you have to consider both sides before deciding to make a move to this city. Some of the pros include the reasonable living costs, welcoming locals, and pleasant weather.
On the other hand, the cons include the many bugs and reptiles around, the awful seasonal traffic, and the high risk of hurricanes.