8 Things to Know Before Moving to Renton, WA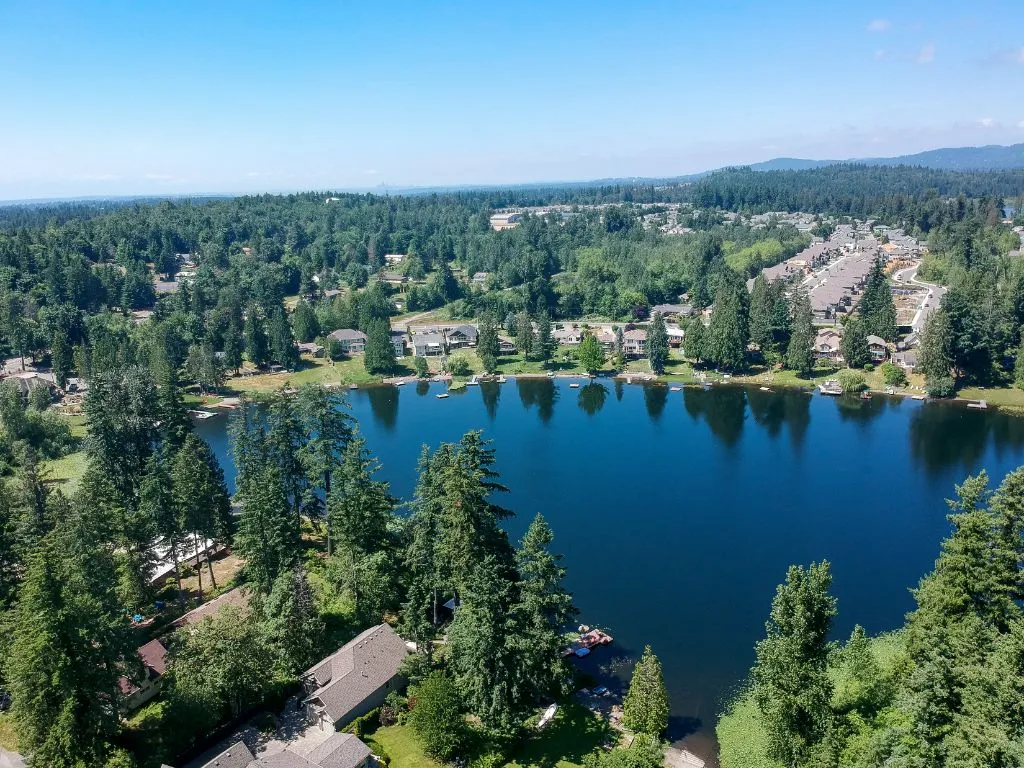 ---
Beautiful Renton can be found in King County, just outside of Seattle. It's a tranquil suburb, ideal for those seeking refuge from the rush and bustle of city life on the shores of Lake Washington. The proximity of Renton to Seattle means that city life is never far away for the suburbanites that live there.
The town's prime position is attracting more and more people to move there. However, housing costs in the suburbs might be costly, so make sure you're sure of your selection before making a permanent commitment.
Let's check out eight things to know before moving to Renton, WA!
1. Renton has a high standard of community living
Thanks to a robust community framework and well-established neighborhoods, Renton offers an exceptional standard of living. In light of this, the city is an excellent location to settle down. As a bonus, the area is home to the Family First Community Center, which hosts a number of social activities for the locals.
MAF Widget
Furthermore, the town hosts music festivals and has an entertainment scene that, while not as noisy as a major metropolis, provides much-needed leisure time for the locals. Liberty Cafe is a wonderful establishment in Renton that offers poetry, cuisine, and coffee with the intention of bringing the community together.
2. The city has a reliable public transportation system
In most suburbs, the lack of reliable public transportation is a major drawback, but this is not the case in Renton. The public transit in Renton is among the best in the country, making it simple for locals to get around and discover the city.
Sound Transit, for example, offers convenient bus and train transportation across the city. People can easily get from one part of the suburb to another thanks to the convenient locations of various stations in its most popular spots.
The residents here think the city's transit system is pricey, but they agree that it's better than nothing. It also lessens the necessity of having a personal vehicle, which can have a significant impact on the cost of operating and maintaining a vehicle.
3. Living here costs 44% more than the national average
Even though Renton has everything you need and more, the cost of living there is still high. The city has a cost of living index of 144.6. In the same way, groceries and health care in Renton are also more expensive than the national rate. The city also has a high median home price of $708,992.
Before you move to a new place, make sure you have a good budget plan and look at how you're living now.
4. Check out Kennydale Beach Park or Newcastle Beach Park
With an abundance of lush green spaces and stunning beaches, you'll never run out of picturesque views to marvel at. Some amazing beaches in Renton include Gene Coulon Memorial Beach Park, Kennydale Beach Park, and Newcastle Beach Park.
On a hot day, head over to any of these beaches and go swimming, surfing, or picnicking with your pals!
5. Enjoy some great food at Melrose Grill or Blossom Vegetarian
The food scene in Renton is diverse and excellent. Anyone's taste buds can be satisfied in Renton, whether you're a vegan, vegetarian, or lover of international cuisines like Venezuelan, Vietnamese, or Italian.
If you're craving some traditional Vietnamese cuisine or a juicy steak, head to Melrose Grill or Blossom Vegetarian, respectively. At DubTown Brewing Company, you can sample some of the city's finest alcoholic and nonalcoholic drinks. Are you looking for the finest Renton Texas-style barbecue? If you want your taste buds to do a happy dance, head over to Cider Rivers Smokehouse for some great barbecue.
6. The city has a thriving educational system
Getting your children enrolled in good schools may be your top priority when considering a move to Renton. Don't worry, though; Renton has enough schools to meet the educational needs of every member of your family, with 13 elementary schools, 3 middle schools, and 3 high schools.
Renton residents can rest assured that their children will receive a first-rate education thanks to the district's dedicated and professional faculty and staff. When looking for a new house in Renton, one must take into account the proximity of schools to desirable neighborhoods.
MAF Widget
7. Nightlife is laid-back and chill
If you're the type of partygoer who likes to dance until the morning light, you might be slightly disappointed in Renton. While there are plenty of bars and restaurants open late enough for an evening out with pals, many of them shut down really quickly.
This could be good or bad news, depending on your circumstances. Nightlife options in Renton will, of course, expand as the city grows, but we'd rather that it keep its current laid-back vibe and friendly atmosphere.
8. The city has a thriving manufacturing and technology industry
Did you know that Renton is home to the one and only IKEA in Washington State? Plus, it's also the only place where you can find Fry's Electronics.
Major players like Boeing, Paccar, and Providence Health & Services are just a few of the top employers driving the economy forward with their innovative manufacturing, technology, and service offerings.
To Sum it All Up
Renton is the kind of place where you could put down roots for the rest of your life thanks to its beautiful scenery, relaxed atmosphere, great public transit system, community living, an abundance of outdoor activities, and welcoming diversity.
However, keep in mind that the city has a high cost of living, so you should be prepared for this before you move. 
Learn More About Living in Renton, WA