10 Things to Know Before Moving to Longmont, CO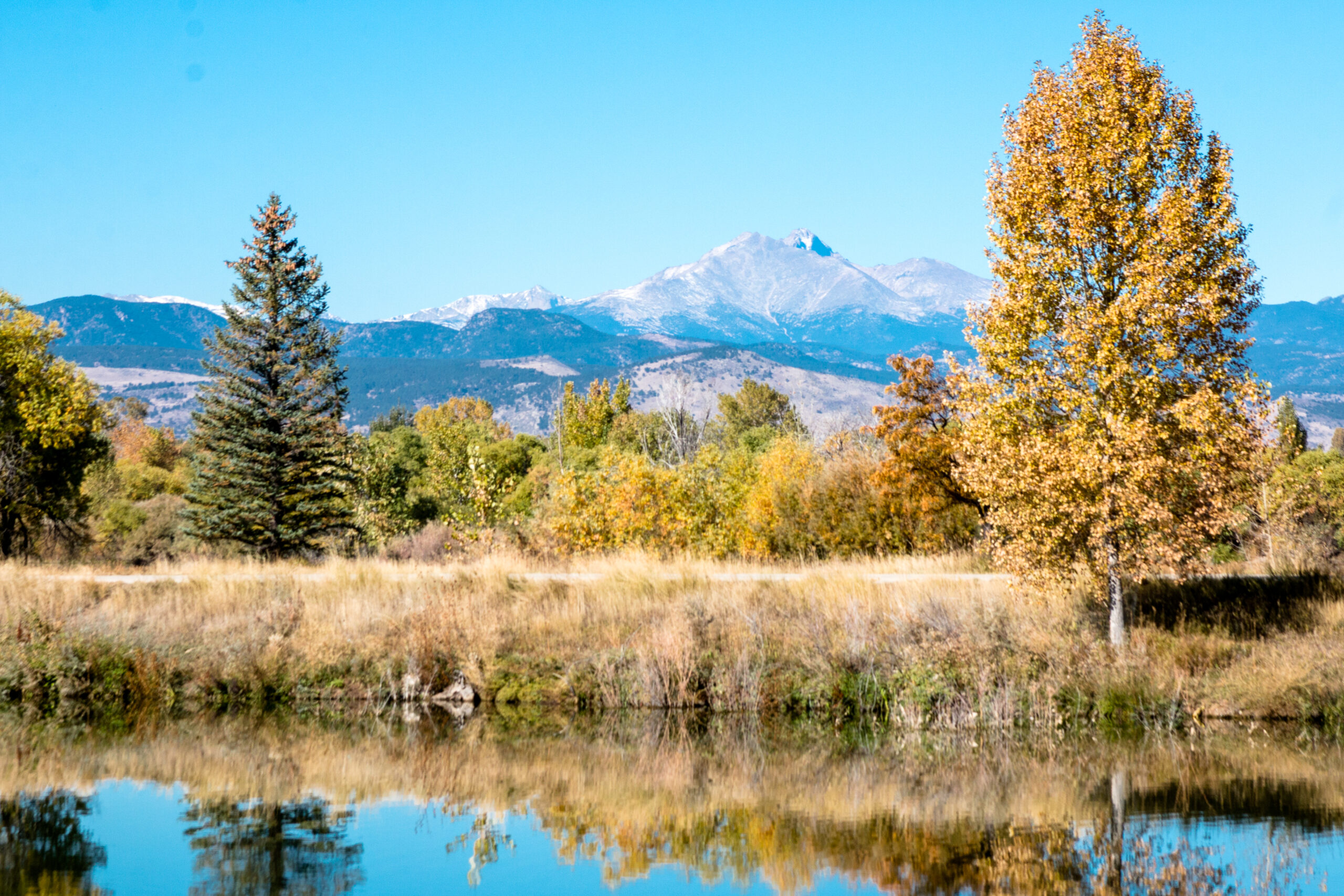 ---
Near Boulder and the Colorado Mountains is the city of Longmont. This lively city is well-known for its vibrant restaurant and bar culture, stunning mountain views, and engaged locals.
Longmont is a beautiful gem perfect for anyone looking to settle in the Boulder metropolitan area. The city was given its name from Longs Peak, a prominent peak that can be seen from nearly anywhere in Longmont. Numerous recreational pursuits are available to locals in the mountains throughout the year.
Hoping to learn more about this city and all it has to offer? Here are ten things to know before moving to Longmont, CO!
1. Get jobs in the education, aviation, and technology sectors
The city of Longmont actively promotes business growth and offers support to organizations looking to establish a presence there. Employment opportunities in Longmont are easy to locate because of the entrepreneur-friendly taxes and affordable real estate costs for commercial space.
The St. Vrain Valley School District, the City of Longmont, Seagate Technology, Longmont United Hospital, UCHealth Longs Peak Hospital, Crocs, the Federal Aviation Administration, McLane Western, and Circle Graphics are the major employers in the city.
2. Visit the creeks and the parks in the city
Longmont, like the rest of lovely Colorado, has wonderful outdoor attractions for locals and tourists alike. Trails and walkways for walkers, runners, and cyclists can be found all around the city.
Numerous paths follow the winding St. Vrain Creek as it runs through Longmont. You can camp, go fishing, and even go tubing in St. Vrain State Park, which is located along the river.
Moreover, the daring Colorado spirit can be captured through the many mountainous outdoor pursuits available. Rocky Mountain National Park and Roosevelt National Forest are easily accessible from Longmont, opening up seemingly infinite possibilities. Everyone who enjoys the great outdoors will have a wonderful day camping, hiking, mountain biking, birdwatching, and using snowshoes.
3. Shop, dine and get entertainment at Downtown
There are more than forty unique establishments, including eateries, stores, and galleries throughout Longmont's historic downtown. The downtown area is the site of numerous annual events, such as the Longmont Lights holiday festival, numerous parades, and free summer concerts. Visit the historic buildings, get your hands dirty at Crackpots Pottery Studio, and treat your feet at Brown's Shoe Fit Co.
Get a trim at Elite Barber Shop, which has been operating continuously in Longmont since its founding in 1875. If you need a pick-me-up, the original Ziggi's Coffee is where you should go. They have great lattes and frozen turtle mochas.
4. A diverse cuisine scene
Many people visit Longmont specifically to eat at one of the city's many restaurants, which serve a wide variety of tasty cuisines. Lucile's Creole Cafe has great breakfast options, like Colorado Cajun breakfasts, Blackened Salmon and grits, Creole omelets, and rice pudding porridge.
Delicious street tacos, savory queso, and a margarita from Jefe's Tacos & Tequila make for the perfect meal. The Roost is a great place to go for supper with family or a date because of its casual atmosphere, a fantastic menu of locally produced products, and affordable prices. If you decide to make Longmont your permanent home, you can always expect to have access to amazing dining options.
5. Learn about the city's culture at the Longmont Museum and Cultural Center
Longmont has a thriving arts and cultural community. The Longmont Museum and Cultural Center serves as a focal point for the city's artistic, scientific, and historical activities. The Firehouse Arts Center is a community hub that serves as an exhibition space for regional artists and a teaching facility for aspiring creatives.
Visit the Creative District every second Friday of the month for 2nd Friday, an event that showcases art, music, and performance in local businesses, eateries, galleries, and studios. The Longmont ArtWalk is a free arts festival that takes place twice a year and is a huge hit with locals thanks to its combination of live concerts, visual artists, and art-related activities for kids.
6. Check out the Left Hand Brewing Company
A huge number of small breweries and the prestigious Left Hand Brewing Company can be found in Longmont, making it one of Colorado's craft beer centers. The Left Hand Brewery and Taproom in Longmont is open for tours and tastings every day. Wibby Brewing Company has a downtown taphouse where you can try their Moondoor Dunkel and Lightshine Helles, both of which are German-style lagers.
Located in the heart of downtown, 300 Suns Brewing is a local favorite for its wide selection of beers (including sours, ales, and IPAs), as well as wine, cider, cold brew coffee, and tasty food. Grossen Bart Brewery is a family-friendly and dog-friendly beer garden with weekly live music, food trucks, and free popcorn for all.
7. There's a risk of overdevelopment in the city
Planners are struggling to keep up with the fast expansion of Longmont. Many green spaces are being destroyed to make way for parking lots, highways, and concrete buildings. Many long-time residents are dissatisfied with the city's rapid transformation from rural to urban.
It has been said that Longmont is in danger of becoming overdeveloped. Growing more like its urban neighbors Boulder and Denver, the city stands to lose its unique character if its population continues to rise at this rate.
8. There's not much nightlife to explore
A large number of families choose to live in Longmont because of its many appealing features. The whole family can have a good time and not break the bank with the abundance of options for family-friendly activities. Because of its focus on families, Longmont has very little to offer in the way of nightlife.
The typical closing time for pubs and restaurants is between 9 and 10 o'clock at night. The breakfast and afternoon drink establishments in Longmont are some of the best around, but proper nightlife can only be found in Denver, Boulder, and Fort Collins. Late-night eating, drinking, and dance opportunities are plentiful in all three cities.
9. Traffic is a major problem
An increase in population usually results in a corresponding increase in vehicle traffic. Longmont's traffic is getting worse as the city continues to grow and attract new residents and companies.
It's not uncommon to see a line of 50 cars waiting to turn at a single intersection, whereas ten years ago, traffic was mainly a problem on the highways leading to Boulder and Denver. Avoid unnecessary delays by checking traffic conditions before setting out on a trip to or from Longmont.
10. Living costs are 20% higher than the national average
Longmont has a significantly higher than average cost of living compared to the rest of the country, at an index of 120. This isn't surprising, considering that Longmont is located within Boulder County. Although the cost of health, utilities and transportation are lower than the national average, housing, groceries, and miscellaneous expenses are much higher.
Also, Longmont's real estate costs are higher than the national average, with a median home price of $575,448. A studio apartment costs $1,118 monthly, while a single bedroom apartment costs about $1,261. It's important to factor in living costs before choosing to move to this city.
To Sum it All Up
Longmont is an amazing city that offers many exciting features, such as the bustling job market, a diverse cuisine, arts and culture scene, and lots of things to do.
However, you should also consider the cons of moving to this city, such as the excess traffic, high cost of living, and overdevelopment.
Learn More About Living in Longmont, CO