15 Things to Know Before Moving to Reno, NV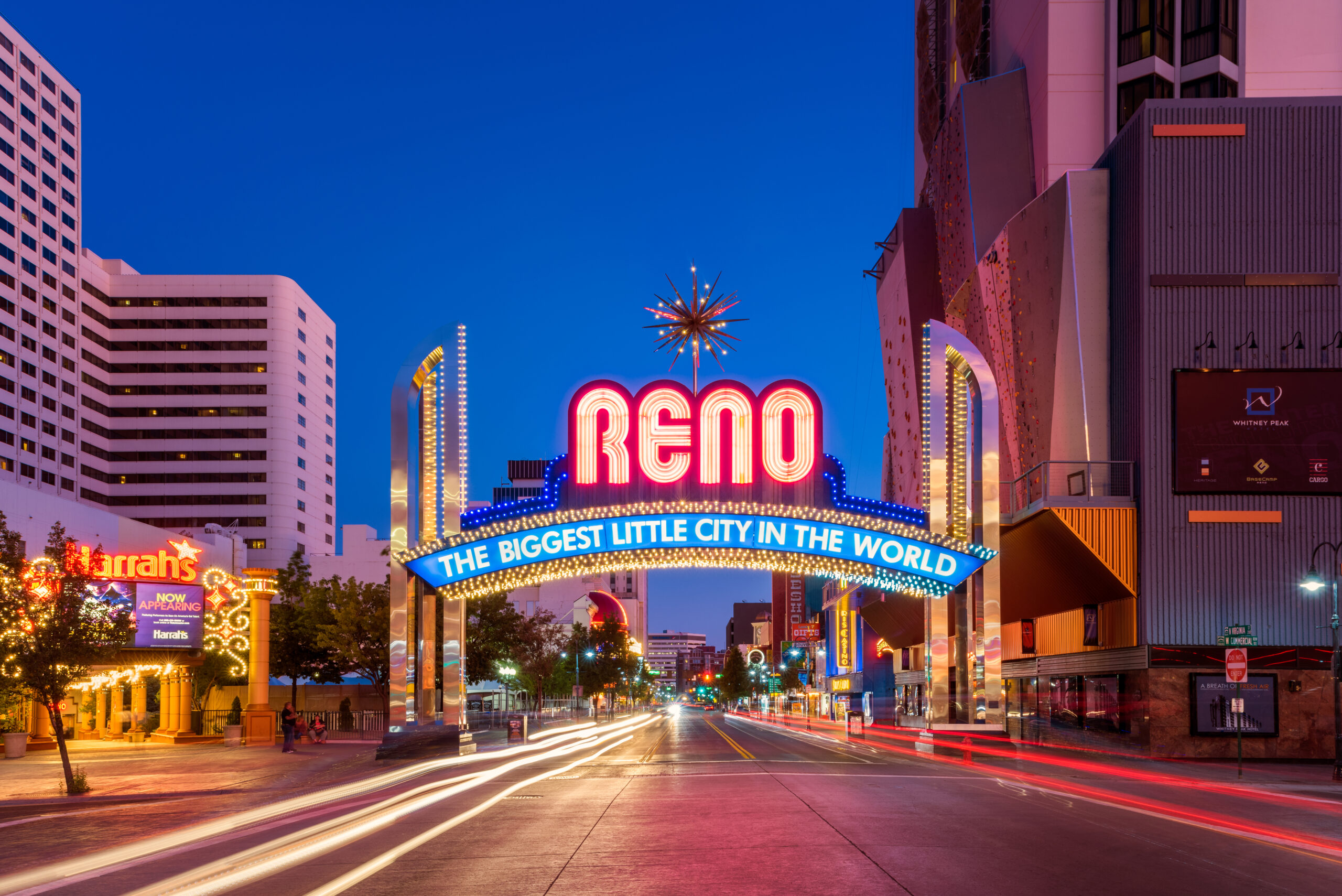 ---
Reno, Nevada, is dubbed "The Biggest Little City in the World," and it can be found in the northwest region of the state of Nevada, at the base of the Sierra Nevada Mountains. The city has a population of around 250,998.
Not only does Reno have a flourishing casino, hotel, and entertainment scene, but it also has some of the most beautiful landscapes in the United States.
Thanks to its proximity to popular destinations such as the Sierra Nevada mountain range, Lake Tahoe, and Tahoe National Forest, stunning scenery and serene getaways are just within reach. Here are 15 things you should know before moving to Reno, NV!
1. The city is tax-friendly
There is no personal income tax in Nevada, and inhabitants pay modest property taxes and no inheritance tax. The state is not just one of the most tax-friendly states among the western states but in the whole country. In other words, you get to keep more of what you earn if you live in Reno.
MAF Widget
2. Reno is a college town
The University of Nevada, Reno is considered one of the top schools in the country by U.S. News & World Report, placing it in its elite Tier 1 category. It is the most prestigious university in the state, and its campus is picture-perfect, with brick buildings and ancient trees.
So after your kids are done with elementary and high school, there's a fantastic higher education option for them just within the city.
3. An amazing cuisine scene
To put it bluntly, Reno considers itself a gourmet mecca. It is filled with great places to eat and drink like cafes, coffee shops, and restaurants. Some of the best bars in the country can be found in this city.
Midtown is home to a plethora of restaurants, cafes, and bars serving up anything from local fare to innovative cocktails made with exotic ingredients. Some of the restaurants in town include Atlantis Steakhouse, Atlantis Sky Terrace Sushi & Oyster Bar, Squeeze In, etc.
4. Outdoor enthusiasts would love this place
Reno is a paradise for those who enjoy the great outdoors. Camping, hiking, skiing, paddle boarding, boating, golf, climbing, horseback riding, and a wide variety of other outdoor activities are available throughout the year in Nevada, from lake days to desert nights.
Being so close to a variety of lakes, rivers, mountains, and deserts, this city is a prime location for outdoor enthusiasts, and it has something that thrill-seekers and introverts alike will enjoy. Check out places like Rose Ski Resort, Bartley Ranch Regional Park, Hunter Creek Trail, Reno Rodeo Cattle Drive, and lots more.
5. Lake Tahoe is just nearby
Lake Tahoe, North America's largest alpine lake, is only 45 minutes away from Reno. Many people from all over the world come to see this lake because it is widely considered to be one of the most beautiful in the world.
The Truckee River, which originates in Lake Tahoe and winds through the heart of downtown Reno, is a favorite spot for kayakers, anglers, and sunbathers.
6. Lots of popular ski resorts
Reno is conveniently placed close to approximately twenty ski resorts in the Tahoe region, including Mt. Rose, which can be reached in under an hour by car. It also has the highest number of top-tier ski resorts in the nation.
Some of them include Grand Sierra Resort and Casino, Sky Tavern, Bobos Ski Board and Patio, and many others. The opportunities for hitting the slopes in Reno are practically limitless, making it a great place to live for both novices and seasoned skiers and snowboarders.
7. You'll always find something to do
Recreational opportunities in Reno's many museums, parks, and other public spaces are available throughout the year, making the city a great destination for families.
Reno is host to many annual events and festivals, including Artown, Hot August Nights, the Reno River Festival, The Great Balloon Race, the Reno Rodeo, Burning Man, the Barracuda Championship, and the Lake Tahoe Shakespeare Festival.
9. The city is great for businesses
There is a robust work market in Reno, and large corporations like Tesla, Google, and Apple, as well as cutting-edge startups, are establishing data centers and production facilities in the Reno area.
The city is an attractive location for businesses, thanks to its low state payroll tax rate and lack of an inventory tax.
10. A thriving arts and cultural scene
Reno has expanded beyond its gambling industry roots to become a major arts center. You can't take a stroll through downtown Reno without coming across the work of at least a few local artists.
Stunning murals and sculptures are just a few of the more than 185 works of public art that adorn the streets of Reno. Artown, held annually in Reno, is a month-long celebration of visual and performing arts that attracts hundreds of stores, galleries, and museums each summer.
The Pioneer Center, Nevada Museum of Art, Greater Nevada Field, and the Discovery Museum are all excellent options if you're interested in cultural arts or museums in general.
11. You can shop as much as you want
Shopaholics will be pleased to learn that Reno is home to both massive retail malls and quaint, independently-owned boutiques. These unique and entertaining stores are a source of pride for the city, and there are a plethora of unique shops selling everything from handmade garments to locally produced beverages to used bookstores with a homey, community vibe.
12. The city is popular for gambling
If you know anything about Reno, it's definitely that it's full of gambling spots. Casinos including Harrah's, Circus Circus Reno, and Silver Legacy can be found downtown, and there are several smaller casinos like John Ascuaga's Nugget Resort & Casino in neighboring Sparks.
MAF Widget
You might not like this if you're not a huge fan of casinos and slot machines. Also, many gamblers don't know when to quit, so it's not uncommon to find those who have lost everything asking random strangers for money.
13. Public transportation is limited
Unless you often go to a location outside of Reno for business, you probably won't need a car if your life revolves entirely around the downtown region. But if you live in the suburbs, you probably want your own vehicle because public transportation isn't all that impressive.
South Meadows, Lakeridge, Lemmon Valley, and Sparks are all part of the metro region served by the RTC's bus network. You can also take advantage of the Tahoe-Truckee Area Regional Transit system to get around Lake Tahoe, but once you leave the greater Reno area, your options for public transportation will be severely limited.
14. Winters can be really cold
Even though Reno is located in northern Nevada, it still gets rather cold during the winter months. A typical year in the city sees roughly 22 inches of snowfall.
Compared to Las Vegas, the weather here is far less pleasant. The cold season lasts for over 3 months, from mid-November to late February, and temperatures sometimes drop as low as 20°F.
Perhaps Carson City, to the south would be more to your liking if snow isn't your thing. But if you love snow, you'll love winter in Reno.
15. A high cost of living
The cost of living in Reno is 8% higher than the national average, and housing is also expensive in this area. The median home price is $580,000, and the median rent is a whopping $1,350. If you're planning to move to this city, you should be prepared for this.
In Conclusion
Reno is a pretty interesting city with lots of opportunities and various fun activities to enjoy. The thriving economy, outdoor attractions, standard education system, and entertainment scene are some of the many benefits that this city has to offer.
The cold weather and the high cost of living might be drawbacks, but your decision to move should be based on your priorities and preferences when it comes to living in a city.