10 Things to Know Before Moving to Rapid City, SD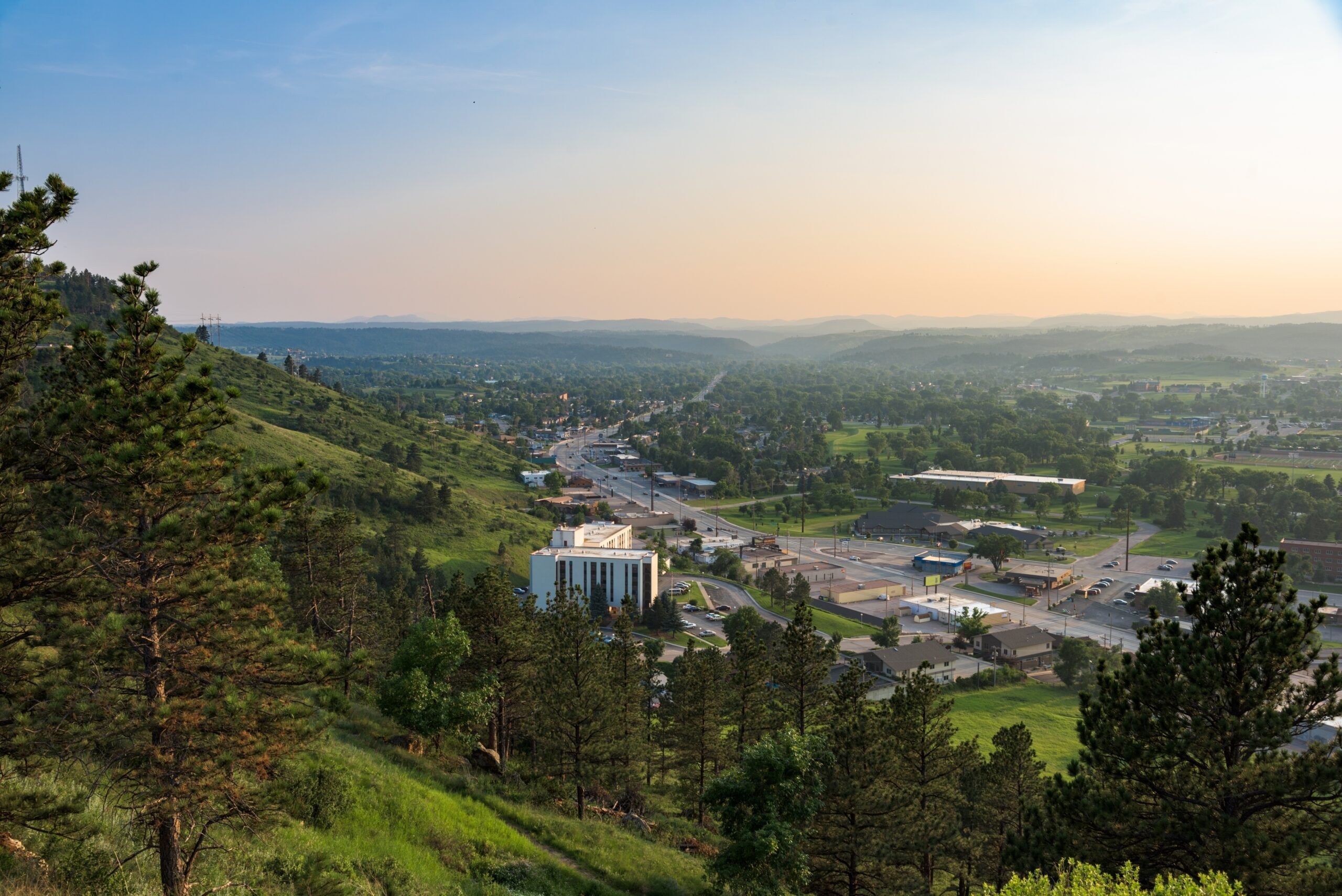 ---
Rapid City is an excellent location to live in. Because of the city's location in western South Dakota, just east of the majestic Black Hills, residents can enjoy the natural beauty of their surroundings while still being close to the best the city has to offer in terms of dining, shopping, and sightseeing.
Rapid City is the second biggest city in South Dakota, with a population of 76,541. Despite its size, however, the city maintains a laid-back, small-town atmosphere. This city receives a constant influx of visitors due to its status as a major transit hub for those traveling to and from Mt. Rushmore and other nearby landmarks.
Read on to find out 10 things to know before moving to Rapid City, SD!
1. You get to enjoy four seasons
Depending on the time of year, Rapid City can experience temperatures anywhere from sweltering heat to sub-zero cold.
Winter runs from December through March, with daily average temperatures hovering around the mid-30s. The city receives between 5 and 15 inches of snow per month, making it difficult to get around at times.
After the snow melts towards the end of March, spring officially begins and continues through June. During these months, the snow transforms into a carpet of vibrant flowers that spread throughout the hills, and rain frequently falls, making the landscape appear more vibrant overall.
Summer arrives in the city towards the end of June and lasts through August, with average temperatures in the 70s and 80s and occasional highs in the 100s. The weather is often dry, and during the hotter summer months, many people head to beaches and rivers to cool off and soak up some rays.
Finally, the fall season (September to November) has some of the driest months of the year but also some of the most beautiful weather. Average highs in the fall are back in the 50s and 60s. The hills and mountains are blanketed in autumn leaves, and waterfalls that began in the spring and summer have now reached their full force.
If you decide to make this place your home, you will truly enjoy each season.
2. Nightlife is exciting
This city's outdoor culture can make you doubt that it also has a vibrant club scene. But as soon as the sun goes dark, Rapid City's downtown comes alive with a wide range of restaurants, bars, and pubs to explore. Even though most residents are families and young professionals, you can always find a lively bar, nightclub, or concert to spice up your evening if you're in the mood for it.
Some popular nightlife spots include Ignite Nightclub, Pour 54 Taphouse, Paddy O'Neill's, Independent Ale House, Firehouse Brewing, and Vertex Sky Bar.
3. A reasonable cost of living
Living in Rapid City is affordable, with a cost of living index of 95.6. The median home price is $322,518, which is way percent below the $428,000 average for the United States as a whole. Additionally, houses there often have more space and stunning scenery.
Getting around the city is also affordable. The annual cost of car ownership in the state is one of the lowest in the country, according to CNN Money.
Less time spent in traffic means less money spent on car repairs and gas down the line.
4. The city has a unique landscape
From gentle hills to steep mountains to rivers winding through lush woods, Rapid City boasts one of South Dakota's most dynamic habitats. This part of the state is a paradise for nature lovers thanks to the presence of the Badlands National Park and the Black Hills National Forest.
The Badlands, found 75 miles east of Rapid City, are a popular destination due to the stunning rock formations that include canyons and pointy peaks. You can often spot bison, big horn sheep, and prairie dogs roaming the park grounds. People travel far and wide to see this area, and they come for more than just the scenery; they also come to learn about the park's history.
The Badlands to the east and the Black Hills to the west give Rapid City a breathtaking natural setting on all sides. The city is located on the eastern edge of the forest, and there is much more to see if you venture deeper into the woods. Beautiful scenery and abundant wildlife can be found in the Black Hills of South Dakota and Wyoming. Spearfish Canyon, Cathedral Spires, Black Elk Peak, and Devil's Tower are just a few of the well-known landmarks in this area.
5. Lots of activities to enjoy
Millions of travelers visit Rapid City every year to see its famous attractions. The city and its surroundings are home to a wide variety of tourist hotspots, from historic sites like Mt. Rushmore and Crazy Horse to family-friendly attractions like Reptile Gardens. There are plenty of things to do and events to attend all year round, not just because of the influx of tourists.
Rapid City's woodlands and plains are great places to go hunting and fishing, two of the city's most popular outdoor activities. Other fun places to check out in the town include Dahl Arts Center, Mt. Rushmore, Crazy Horse, and lots more.
6. There are enough jobs
The city's unemployment rate is 1.9 percent, which is not only significantly lower than the national average but also ranks in the bottom five of all states.
The majority of jobs in Rapid City are fundamental but necessary. They include industries like retail, fast food, housekeeping, janitorial, and even real estate. There are also jobs available in banking, health care, finance, business management, and manufacturing industries.
Some of the city's major employers include Ellsworth Air Force Base, Black Hills, Regional Health Rapid City Hospital, Rapid City School District, State of South Dakota Government, and VA System Black Hills Healthcare.
7. The city has a small-town feel
Due to the town's rural atmosphere, the people of Rapid City are warm and hospitable and share a strong sense of community. The scenery is breathtaking, and the landscape is as impressive.
In this way, residents of Rapid City and the surrounding area can enjoy a ranch style of living and a relaxed outdoor lifestyle.
8. You get to enjoy amazing tax benefits
Rapid City, like the rest of South Dakota, benefits from the low tax rates throughout the state.
To begin, it's one of only nine states that doesn't tax personal income. Additionally, it is one of only two states that do not impose a tax on either corporate revenue or gross receipts. Likewise, there is no inheritance or estate tax in place. Your dollar goes a lot further here.
9. The city is not particularly diverse
There is not a lot of diversity in Rapid City. The white population percentage is close to 85%. Some would argue that individuals who don't fit in with the majority will be the ones who suffer because of prejudice. The Christian faith is also the most popular.
The residents are extremely loyal to their conservative political party. Therefore, Republican candidates have power and consistently win the popular vote for president.
10. The weather could get extreme
Severe weather is a problem in Rapid City. The cold season can begin as early as September and continue through May. They can last for a while and be rather challenging, even for the toughest of people, with temperatures frequently dropping below freezing.
The city receives 30–40 inches of snow annually, which is more than enough to ensure a white Christmas for most residents.
And then there's the wind, which may create blizzard conditions when combined with snow.
In Conclusion
There are a lot of things that make Rapid City an exciting place to live in. There's a reasonable cost of living, enough jobs to go round, and a ton of activities to take part in. On the other hand, if you'd rather live in a diverse city, or a city that's extremely urbanized, then this city is not for you.