10 Pros and Cons of Living in Alpharetta, GA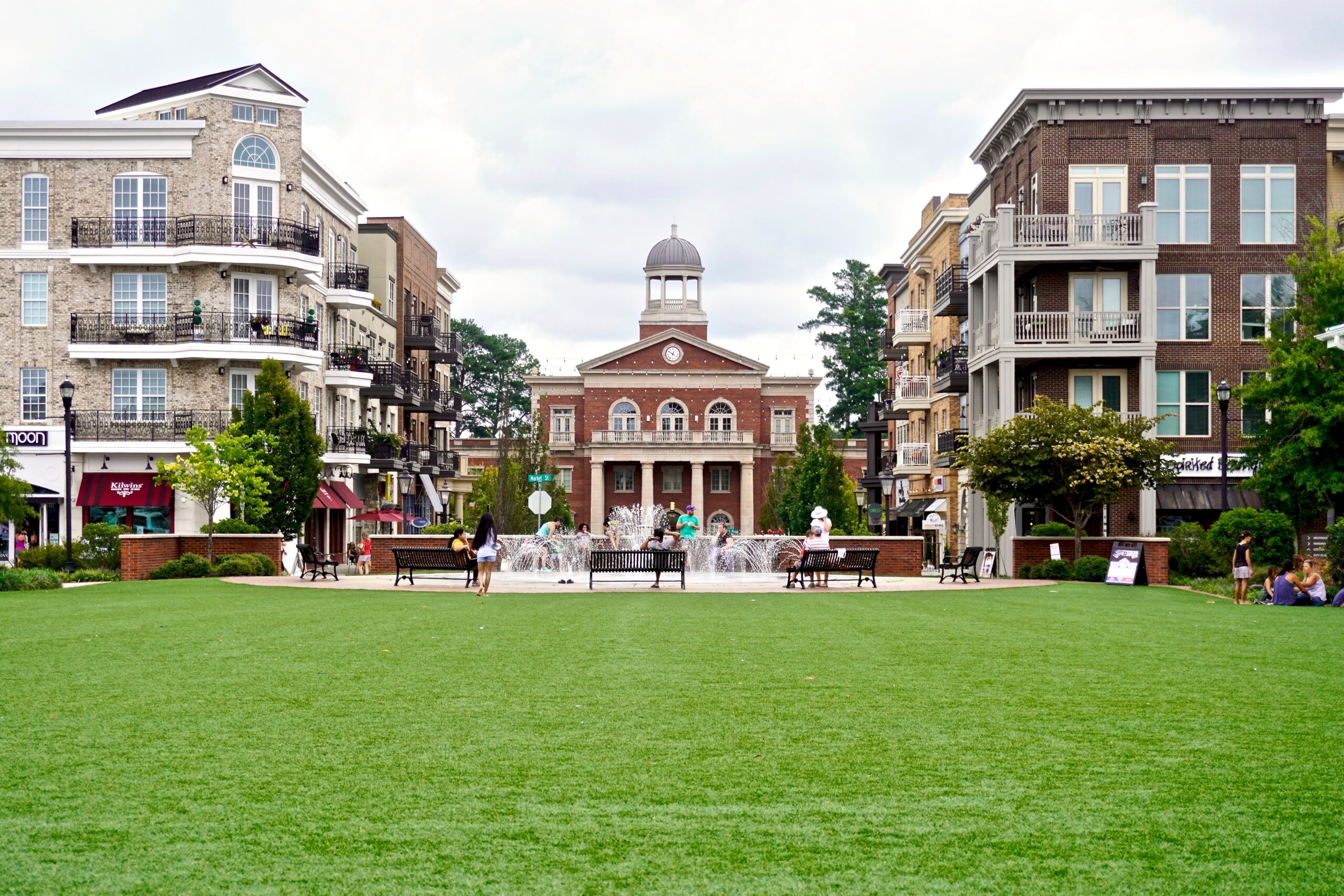 ---
In 2020, Livability named Alpharetta, Georgia, as one of the top ten best locations to live in the United States. The thriving Southern city boasts highly recognized educational institutions, a robust labor market, thriving commercial districts, interesting annual events, and several venues for citizen participation. Recent progress has made it possible to "live, work, and play" in one convenient location.
Even if you can't find what you're looking for in Alpharetta (though the odds are good that you can), Atlanta's conveniences are only a half-hour drive away.
Thanks to massive new construction projects and economic development, the city's population has risen since 2000 from 38,000 to 68,000 people. Here are 10 pros and cons of living in Alpharetta, GA!
Pros of Living in Alpharetta
1. A strong job market
It's likely that if you're moving to Alpharetta, you'll be looking for a job there, too. Fortunately, the economy is thriving and expanding here. More than 40,000 businesses call Alpharetta home, and the city's job market is expanding, with an unemployment rate of only 2.40%. More than 700 businesses call the city home, including several Fortune 500 companies like Verizon Wireless, ADP, and LexisNexis. Many different fields are represented in the city's job market.
The telecommunications industry, the health information technology industry, and retail trade also contribute significantly to Alpharetta's labor force. The city government has made significant investments in programs like Tech Alpharetta and the construction of the Alpharetta Conference Center to entice businesses to move to the area.
2. There are lots of great schools
Families looking to relocate to the Alpharetta area will be pleased to learn about the excellent educational opportunities available in the city. There are 133 local primary and secondary school options for children aged 3 to 11. Alpharetta is home to 9 high schools and 16 middle schools.
The major high school in Alpharetta is Alpharetta High School. U.S. News & World Report placed Alpharetta High Schoolthis school in the top 2% of public schools in the US and as Georgia's seventh-best. Alpharetta High School became an International Baccalaureate World School in 2018, offering more than a dozen AP courses to its students.
3. A shopper's paradise
The commercial districts of Alpharetta are well-known for their energy and variety. Avalon is one of the largest mixed-use complexes in the country, with over 500,000 square feet of retail space. The complex features upscale retail shops, including Anthropologie, Brooks Brothers, and lululemon, as well as various dining options, a cinema, and a concert hall. Also, if you're looking for a spot to spend the day shopping and eating locally-made food, downtown Alpharetta is the place to go.
4. The city has many parks and green spaces
Alpharetta has various parks and green spots where residents can enjoy the fresh air. The city parks and recreation division made the shortlist for the National Gold Medal Awards for Excellence in Park and Recreation Management in 2017.
Paths for strolling, play areas for kids, sports fields, arboretums, and other park amenities can be found all across Alpharetta. Wills Park is home to some of the best sports and entertainment facilities in the region, including one of the best equestrian centers in the Southeast. Bikers and hikers of all ages also visit the scenic natural greenway system in Alpharetta that runs beside Big Creek.
5. A rich history
It was in 1858 that Alpharetta was first given its city charter, so the city has a long and storied past. Choosing a name for their new city was an important part of the task, and the pioneers who established it took it seriously. Since Aalpha means first and Rretta means town, the literal translation of Alpharetta is "first town."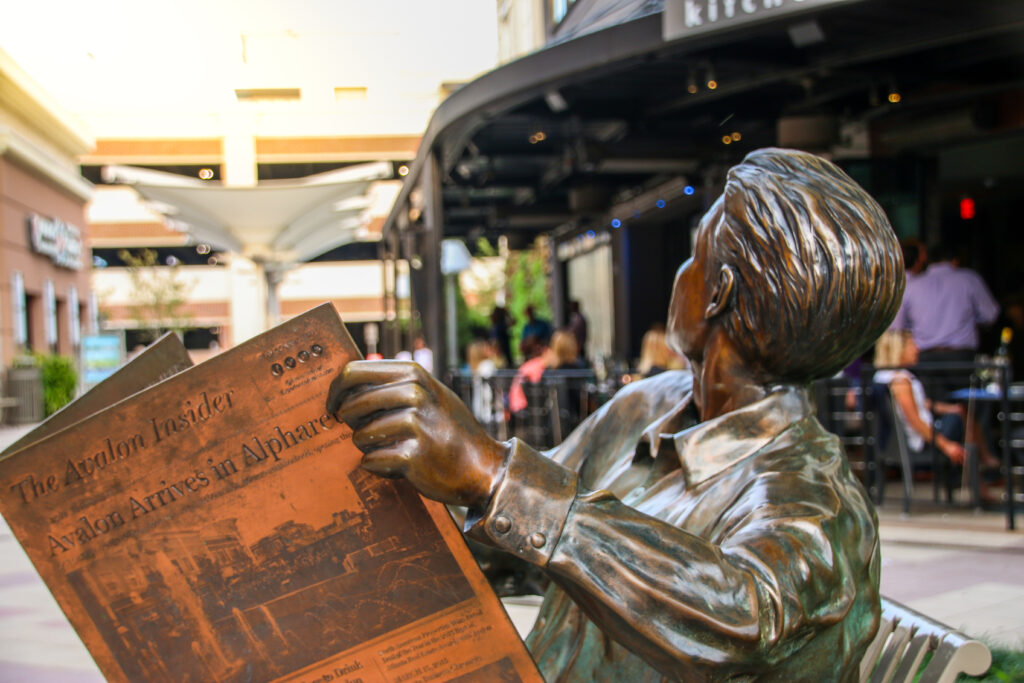 Alpharetta, like much of the South, was once a major exporter of cotton. The cotton bud-eating Boll Weevil insect arrived in the United States shortly before the Great Depression, effectively destroying the industry. The town of Alpharetta had a resurgence in its economy during World War II when the region's primary industry reverted to livestock farming to meet the rising need for food among the armed forces.
The Downtown Alpharetta Historic District is a great place for history lovers to stroll down brick pathways and explore the city's many restaurants and boutiques. These structures were erected in the 1850s. Skeleton-Teasley House and Dodd Hotel, both built in the Greek Revival style, are worth a look.
The historic Milton Log Cabin was built in 1934 and 1935, and it serves as a representation of late 19th-century American living. The Mansell House and Gardens are an elegant Queen Anne-style mansion that have hosted notable events since 1912. The historic past of Alpharetta and Milton County is on display at the Old Milton County History Museum.
6. A convenient location
Just 26 miles north of Atlanta's downtown area, Alpharetta is a prime location. That's close to the city proper, where you can get to work, see professional sports, dine at fancy restaurants, and enjoy the rest of the city's amenities.
Alpharetta is only 31 miles from the Hartsfield-Jackson Atlanta International Airport if you need to get out of town quickly. The North Georgia Mountains, peach orchards, and the Atlantic Ocean are all within a day's drive if you feel like escaping to the countryside. Alpharetta's convenient location in the middle of Georgia makes it a short drive from many exciting destinations.
7. A ton of festivals and events
Throughout the year, the city has many major events that draw thousands of visitors. More than 40,000 people attend the annual Taste of Alpharetta, making it the largest food festival in Georgia. The annual Alpharetta Arts Streetfest showcases the city's creative community with performances by local musicians, visual artists, and artisans.
The Scarecrow Harvest is another popular festival in town. You can do some holiday shopping and have some fun at the same time at the Alpharetta Christmas Market.
Cons of Living in Alpharetta
1. A high cost of living
With a cost of living index of 126.3, living expenses in Alpharetta are higher than the national average. Although transportation and healthcare services cost less than the national average, utilities and groceries are 6% more expensive than the national average. Goods and services are also 3% higher than the national average.
The high cost of living in this city is primarily due to astronomical housing costs. The median home price in Alpharetta is $660,786, almost double the national average. This is sure to put a strain on the finances of people hoping to buy a house but aren't prepared for its high cost in this city.
2. There's a lot of heat and humidity
Coming from the north, you may find the weather in Alpharetta a bit of a shock. Despite having four distinct seasons and an overall mild and temperate climate, there is a roughly two-month window from June through the end of August when average highs approach 88°F. During those months, city life can be exhausting, so you'll appreciate your air conditioner or pool all the more.
Humidity rises alongside the temperature, making those two months uncomfortable. This is especially frustrating for locals with long hair and may have an impact on productivity. Humidity can transform even the smoothest of hairstyles into a frizzy mess, so it's best to wear your hair up in a ponytail or top knot if you want to avoid disaster. When the going gets rough, put your hair in a bun and continue to push on.
3. Not a good place for allergy sufferers
If you suffer from seasonal allergies, you might want to rethink moving to Alpharetta due to the city's high pollen count. Pollen from oak and birch trees, two of the most common and troublesome types, is most prevalent from late March to early April and then declines by May.
From the start of August until about midway through September, there is also the Fall pollen season. If you are prone to allergies, it is best to stay inside with the windows closed and avoid going outside as much during those times.
To Sum it All Up
If you're looking to live in a city with a strong job market, rich history, and great schools, then you just might have found the right place. However, it would be best if you also considered the cons that come with living in Alpharetta, such as the high cost of living and excess heat and humidity.
Learn More About Living in Alpharetta, GA