10 Things to Know Before Moving to Punta Gorda, FL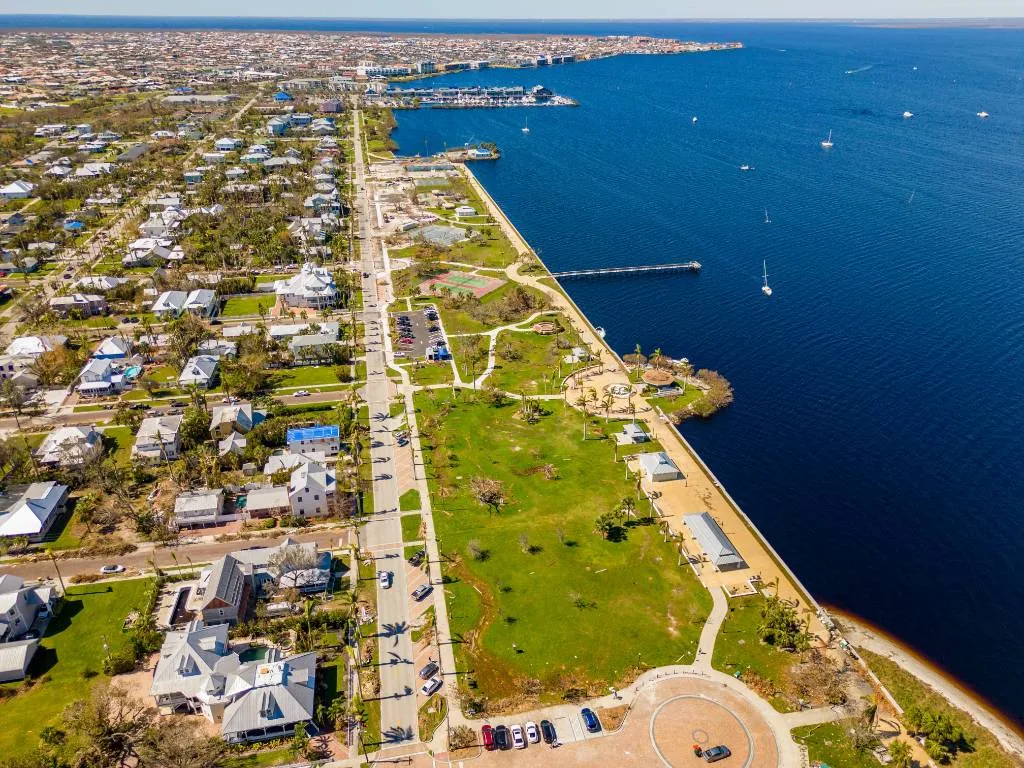 ---
If you're considering a move to Punta Gorda, Florida, then you're in for a treat. This beautiful city is located in Charlotte County, on the southwest coast of the Sunshine State, and is home to 20,829 people.
Living in Punta Gorda gives you access to a unique blend of natural beauty, outdoor activities, and a relaxed lifestyle. However, before making your decision to relocate, it's essential to be well-informed about what to expect.
Let's discuss ten things you should know before moving to Punta Gorda, FL!  
1. The cost of living is 1.6% lower than the national average
Punta Gorda has a relatively affordable cost of living compared to many other cities in Florida. Housing costs are reasonable and are 17% less than the national average; the median home price is $414,086. Utilities are also 2% less than the national average.
Transportation costs and groceries are, however, higher than the national average by 19% and 2%, respectively. A gallon of milk costs $2.47, a loaf of bread costs $3.94, and a carton of eggs costs $2.29.
While Punta Gorda might be considered an affordable place to live in for some, it can be quite expensive for others. Therefore, ensure that the cost of living in this city fits into your budget before moving here.
2. Enjoy lots of outdoor activities at Fisherman's Village
One of Punta Gorda's most popular spots for outdoor activities is the Fisherman's Village.
Fisherman's Village is a waterfront destination that offers a wide range of outdoor activities and scenic beauty. Here, you can enjoy fishing, boating, and kayaking in Charlotte Harbor. You can also savor waterfront dining, explore boutique shops, and enjoy live entertainment.
Fisherman's Village is also a relaxing spot for picnics and offers stunning sunset views over the harbor. Whether you're an outdoor enthusiast or simply seeking a tranquil place to unwind, Fisherman's Village provides the perfect setting for memorable experiences in Punta Gorda, and you'll enjoy visiting this spot.
3. Work in the healthcare, education, or tourism sector
While Punta Gorda may not be a bustling area, it does offer opportunities in various sectors such as healthcare, education, tourism, and small businesses. Jobs have increased in this city by 1.9% over the past year, and job growth has been positive.
Some of the top employers in this city include Punta Gorda HMA Inc., CMM Roofing, Farr Law Firm, and A-Z Marketing.
If you're willing to commute daily to nearby cities like Fort Meyers and Sarasota, you can also get additional job prospects there.
4. A place for golf enthusiasts
Punta Gorda stands out as a prime destination for golf enthusiasts. Its unique appeal lies in its abundance of golf courses, year-round golfing opportunities, stunning and scenic layouts, and welcoming golfing community. With various challenges to suit all skill levels, you can enjoy a diverse range of experiences in this sunny coastal town.
Whether you're a member of a golfing community, a tournament participant, or someone seeking lessons to improve your game, Punta Gorda provides a golfer's paradise where the love of the sport thrives alongside beautiful Florida landscapes.
5. A sunny climate
Punta Gorda boasts a tropical climate, which means you'll experience plenty of warm and sunny days. With consistent sunshine, mild winters, and year-round outdoor activities, this coastal town caters to those who enjoy warm weather and an active lifestyle.
The sunny atmosphere creates a cheerful and inviting environment, perfect for outdoor dining, beach days, and waterfront living. Whether you're a lover of warm climates or a snowbird seeking refuge from colder climates, Punta Gorda's abundant sunshine is great for everyone, and it offers health benefits, natural beauty, and unforgettable sunsets that enrich the lives of those who call it home.
6. Visit The Visual Arts Center or Charlotte Performing Arts Center
Punta Gorda may be a small city, but it has a thriving arts and culture scene. The city boasts numerous art galleries, a performing arts center, arts and crafts fairs, public art installations, and a strong emphasis on historical preservation.
Regular art walks, cultural festivals, workshops, and educational programs enrich the community's creative spirit. Whether you're an artist, a performer, or someone seeking cultural enrichment, Punta Gorda's vibrant arts and culture scene offers a vibrant tapestry of experiences, and you'll enjoy living here.
The Visual Arts Center, Charlotte Performing Arts Center, and Punta Gorda History Park are some notable places to visit for outstanding cultural and art scenes.
7. Quality healthcare facilities
Access to quality healthcare is crucial, and Punta Gorda doesn't disappoint. The town offers a range of quality healthcare centers to meet the medical needs of its residents and visitors. The prominent Bayfront Health Punta Gorda stands out as a leading full-service hospital equipped with modern technology and a skilled medical team.
Additionally, nearby Fawcett Memorial Hospital in Port Charlotte provides comprehensive medical services to the community. Specialized centers like Charlotte Gastroenterology & Hepatology and Charlotte Harbor Ear, Nose, and Throat Associates address specific healthcare needs. Several rehabilitation and skilled nursing facilities, medical clinics, and primary care physicians' offices are also available, ensuring accessible and top-notch healthcare in Punta Gorda.
You can be sure that your health needs will be well taken care of in this city.
8. Punta Gorda is surrounded by natural beauty
Punta Gorda is surrounded by a breathtaking natural landscape that showcases the diverse beauty of the Sunshine State. With Charlotte Harbor and the Peace River at its heart, the town offers numerous water-based activities and encounters with local wildlife like dolphins and manatees.
Nearby, the Babcock Ranch Preserve preserves pristine wilderness for eco-tours and wildlife spotting. Punta Gorda's pathways and nature preserves invite residents and visitors to explore pine flatwoods, cypress swamps, and creeks teeming with wildlife.
Overall, Punta Gorda's natural splendor is a testament to Florida's remarkable wilderness, offering opportunities for outdoor adventure, wildlife appreciation, and serene natural escapes.
9. A poor transportation system
Unfortunately, Punta Gorda has a poor transportation system. This includes limited public transportation, a lack of alternative modes, poor connectivity to nearby cities, and seasonal traffic congestion.
These issues impact residents' access to essential services, discourage environmentally friendly transportation, hinder regional economic growth, and lead to frustrating traffic conditions. This is one of the downsides of living here.
10. Hurricane-prone area
Due to its location along Florida's Gulf of Mexico, Punta Gorda is a hurricane-prone area. Its historical exposure to hurricanes, notably Hurricane Charley in 2004, has highlighted the risks associated with its location.
Despite its vulnerability, Punta Gorda's resilience efforts demonstrate its commitment to safeguarding its residents from hurricane threats. The community has implemented preparedness measures, including evacuation plans, resilient building codes, and public awareness campaigns.
Living here, however, means you must always be prepared with hurricane kits and stay informed during the Atlantic hurricane season, which spans from June to November.
In Conclusion
Punta Gorda, Florida, is a beautiful city with a lot to offer. Its affordable cost of living, abundant outdoor activities, and sunny climate make it an attractive place to call home. However, it's crucial to be aware of the poor transportation system and the risks of hurricanes before making the move to this city.
Learn More About Living in Punta Gorda, FL