Pros and Cons of Living in Pensacola, FL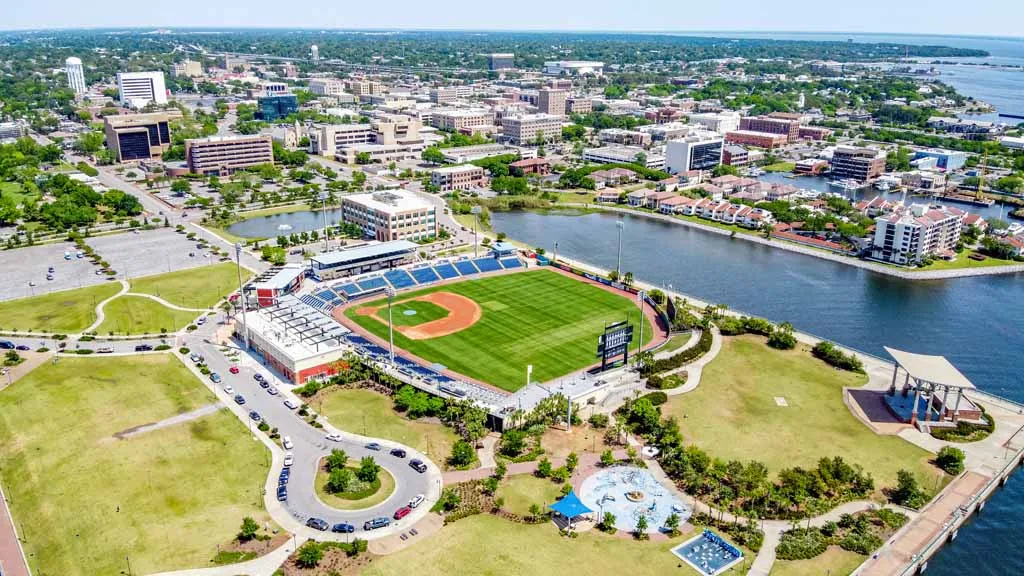 ---
Thinking of moving to Pensacola, and you're wondering what life in the city is like? Your answers are right here.
Before moving to a new city, it's important to consider both the benefits and the disadvantages of living there. In this blog post, we'll be discussing the 10 major pros and cons of living in Pensacola. By the time you're done reading, you'll know what to expect from this city. Now let's get started!
Let's start with the good aspects;
Pros of Living in Pensacola, FL
1. Lots of employment opportunities
In Pensacola, there are lots of job opportunities in the private sector as well as the public sector, so if you're hoping to get a job, you're in luck.
The tourism industry is one of Pensacola's biggest industries. There's also the Pensacola Naval Air Station, the city's major employer, where there are jobs for both professionals and unskilled workers. 
MAF Widget
Educated people who have been professionally trained in specific fields will also find numerous employment prospects. You should have no trouble kick-starting your career in Pensacola if you have a degree in Engineering, Law, Business, or Medicine. Likewise, skilled craftspeople like electricians, plumbers, and carpenters are in high demand in this city. So your chances of getting a job, no matter what you do are pretty good.
2. Stunning beaches
We know every city boasts amazing beaches, but seriously, this one's not an exaggeration. Some of the best beaches in Florida, and we dare say, the United States, can be found in Pensacola, Florida.
Pensacola's beaches provide the perfect combination of white sand and emerald sea to fulfill your beach bum fantasies. These beaches give the city an easy, laid-back vibe. Even better, most of these beaches are free and offer free parking!
Perdido Key Beach, Opal Beach, and Pensacola Beach are just some of the various amazing beaches in the city.
3. Great real estate market
Some of the most affordable home prices in Florida can be found in Pensacola. This makes it a great place for fresh graduates and other entry-level workers to start their careers and find affordable housing. The median home price in Pensacola is about $248,113, which is much lower than in other major cities in Florida like Miami or Jacksonville.
However, the real estate market is booming despite the relatively low median property price. The value of a home has increased by over 5% in the past year, and it is expected to continue rising. The constant need for new homes in the area can partly be attributed to the presence of the Pensacola Naval Air station.
Some areas to check out if you're on a tight budget but still want to buy a house include East Hill, North Hill, West Side, Belmont-DeVilliers, and Warrington.
4. Affordable cost of living
The low cost of living is a major plus when it comes to settling in Pensacola. At an index of 87.3, the cost of living in this city is 5% lower than the national average.
Housing, food, healthcare, and goods are all less expensive in this city, while utilities are 10% higher than the state average. The primary selling point is the low cost of housing, which means you can settle all of your other bills without worrying about going into debt to finance your property. A fair deal, if you ask us.
5. There's something to do for everyone
Whether you want to soak up the sun, take long walks at the park, or visit historic museums, this city has just the thing for you.
Pensacola might be known for its abundance of lovely beaches, but the city also has several freshwater rivers and creeks that are excellent for fishing and kayaking. What about the parks? There's the Big Lagoon State Park, Aragon Park, Bayview Park, Bay Bluffs Park.. the list is endless!! These parks are perfect spots for relaxation and family bonding.
The city is also home to some of the finest museums, such as:
Historic Pensacola Village, where there are a total of 28 museums and historic buildings spanning the colonial era and World War II.
Pensacola Lighthouse and Maritime Museum, where you can take in the lovely scenery of the city
National Naval Aviation Museum, the largest museum of its kind in the world.
So you see, boredom is a foreign word in Pensacola. There's just so much to do in this city.
And now to the not-so-good parts;
Cons of Living in Pensacola, FL
1. The crime rate could use some improvement
Pensacola has a crime rate that rivals that of much larger cities, despite its smaller population. There's a rate of 3,522.8 crimes per 100,000 residents, while the national rate is 2,346.0 per 100,000, so this is a 50.16 percent increase.
The city has serious problems with both violent crime and property crime. The vast majority of crimes in Pensacola are property crimes, at a rate of 366.84 per 1,000 persons. However, Suburban Pensacola is safer than the rest of the city. To avoid falling victim, you should set up security systems for your home and ensure that you put security measures in place for the rest of your property.
2. Summer could get really hot
If you're not a fan of hot summers, you might want to rethink moving to this city. The heat is so bad because of the city's proximity to the Gulf Coast, and those who aren't accustomed to hot weather might struggle to adapt to life in Pensacola. July is the hottest month, with an average temperature of 90.1°.
MAF Widget
3. Terrible traffic for such a small city
The traffic in this city is surprisingly bad for its size. Even though Pensacola is a small city, it is on a major thoroughfare. That means driving may be a real pain, especially during rush hour. In fact, the city was ranked 43rd among cities with the worst traffic congestions in the US. Planning to move to Pensacola? You'd better get ready for some serious traffic jams.
4. There's the threat of hurricanes
Hurricanes and other forms of severe weather pose a risk in Pensacola. Due to its proximity to the Atlantic Ocean and its location in northwest Florida, Pensacola is frequently affected by storm systems. These storms have a detrimental effect on the region, resulting in significant property damage and even fatalities. So if you like to have a 100% guarantee of safety, this city's probably not the place for you.
5. It's kinda hard to get around
The lack of adequate public transit systems in Pensacola is one of the cons of moving to this city. Although the city has a transportation system, it isn't very dependable. Driving is the most efficient way to get around Pensacola, especially if you want to get things done as quickly as possible.
Conclusion
So there you have it; the benefits that living in Pensacola has to offer, and the downsides. If you're looking to save on housing and daily expenses, Pensacola is a great choice. On the other hand, if hurricanes are your biggest nightmare, then you should probably stay away.
Regardless of your decision, we're sure this article has shed some light on what to expect if you choose to move to Pensacola FL.