10 Things You Must Know Before Moving to Orlando, FL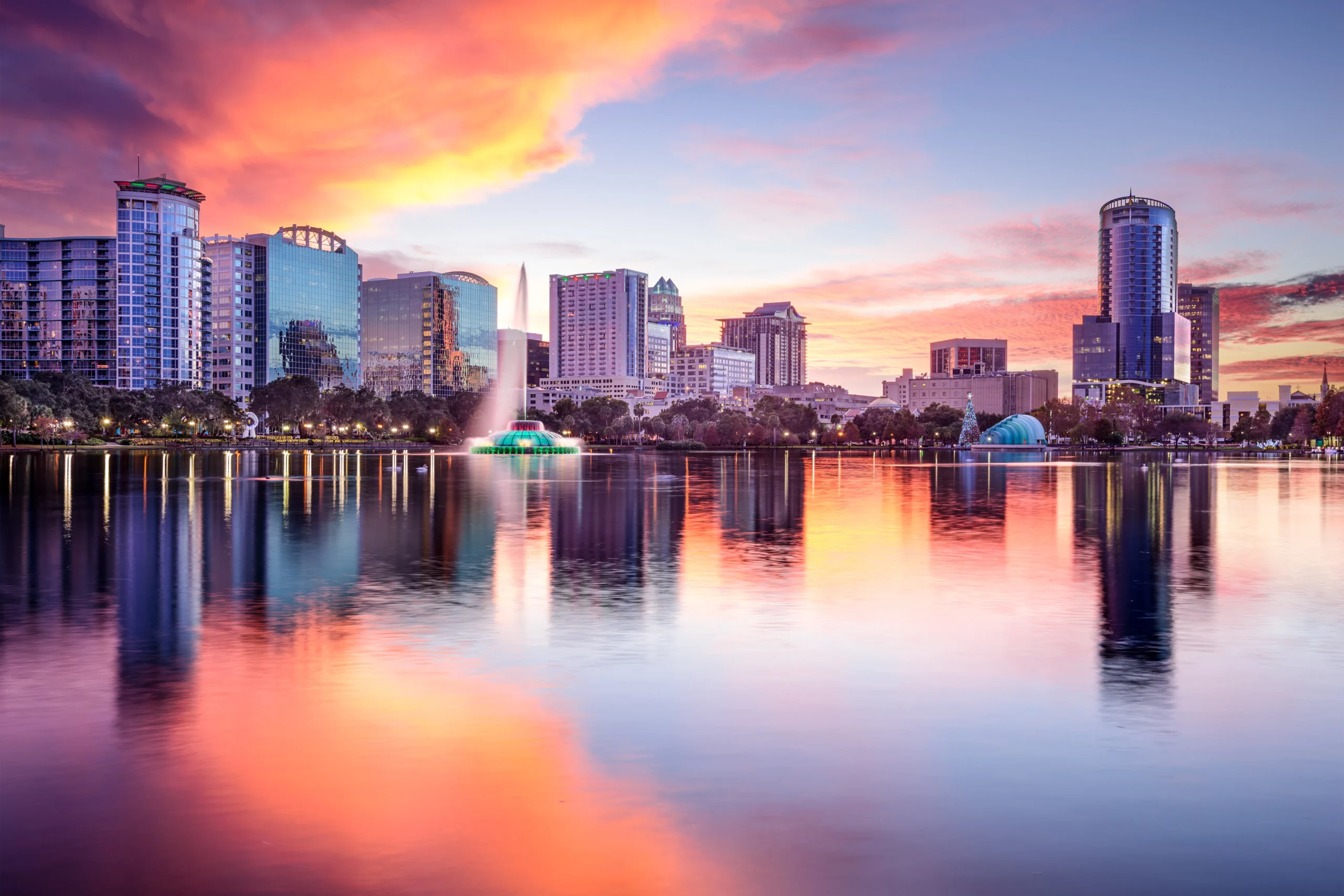 ---
Orlando, Florida, a vibrant and one-of-a-kind city in the state's geographic center, is practically unavoidable when discussing the Sunshine State as a whole. Even though Disney World and Universal Studios are what most people think of when they hear "Orlando," there is a lot more to this city than just those two attractions.
On average, Orlando sees about 138 new residents per day. The city attracts more than 70 million tourists every year, making it the most popular tourist spot in the country.
Living in Orlando is like having the best of all worlds, with its vibrant nightlife and beautiful lakes providing a welcome break from the hustle and bustle of daily life.
Are you thinking of moving to this city? Keep reading as we talk about ten things to know before moving to Orlando, FL!
1. Summers in Orlando are the tenth-hottest in the country
Those who choose to make Orlando their home must adapt to the humid subtropical environment typical of central Florida. Those living there will have a love-hate connection with the weather, as the winters are moderate, but the summers are hot and sunny. Orlando's weather is the tenth hottest in the summer, and it might take up to three weeks to fully acclimate to the heat. Temperatures in the summer regularly top 90 degrees Fahrenheit, and humidity is sure to be oppressive in those periods.
However, Orlando's winters can be quite chilly and dry. January has the lowest average temperatures, with a high of 70 degrees and a low of 50. Afternoon rain and thunderstorms are common occurrences from June through September, so keep your umbrella and raincoat handy.
2. Jacksonville, Miami, and Tampa are a few hours away
If you're looking for a central Florida base from which to explore the rest of the state, Orlando is a fantastic option.
Located on the Atlantic coast and about two hours away by car, Jacksonville is home to one of the biggest urban park systems in the United States. The Florida Keys will take a bit longer to reach, but they are still reachable within a day's journey.
The busy city of Miami is only a few hours away, while the quaint and historic town of Fort Myers is approximately three hours to the southwest. You can also easily travel to Tampa to watch a professional game.
3. Live right next to Disney World and Universal Studios
It may come as a surprise, but the entire population of San Francisco could fit inside the Walt Disney World resort area. Moving to Orlando, known as the "Theme Park Capital of the World," puts you right next to a number of the most visited tourist destinations and attractions in the world. Orlando is home to several major theme parks, including Walt Disney World, Universal Orlando, SeaWorld, Discovery Cove, and LEGOLAND.
If you happen to live near one of these massive theme parks, you'll have an advantage when it comes to getting tickets. Theme parks give ridiculous discounts to locals during off-peak times in an effort to attract more customers during slower periods. Seriously, though, who wouldn't want Mickey in their backyard?
4. The cost of living is only 3% higher than the national average
Orlando has a 3% higher cost of living than the U.S. average, but it's still less expensive than many other big U.S. cities and Florida hotspots like Miami and Tampa.
Even though the median home price in the city is around $333,000, Orlando real estate is still within reach of the average buyer. This is especially true when compared to the prices in other major Florida cities.
So considering all of the amazing benefits of this city, we'll say living here won't hurt your pocket that much more.
5. Visit the Orlando Museum of Art or The Orlando Science Center
Art thrives best in open and accepting communities like this one. Orlando is home to a number of festivals, including the Orlando Fringe Festival and the ZORA! Festival, as well as the Broadway Across America Orlando series.
Also open whenever your fancy strikes are the Orlando Museum of Art, Osceola Arts, Orlando Repertory Theatre, and Mad Cow Theatre. You probably won't grow bored here, even if you're relocating from a much larger metropolis.
The Orlando Science Center is a must-see for curious minds. The city also features hundreds of museums, historic residences, and gardens to help visitors learn more about the region's rich past.
6. The city's diversity is reflected in its food scene
Even while its enviable location means seafood is plentiful, Orlando offers a wide variety of other delicacies and options for those who want them.
The Ravenous Pig is the best place to get contemporary American cuisine. Kabooki has the best sushi, Enzo's on the Lake will introduce you to some wonderful Italian alternatives, and Knife & Spoon at The Ritz-Carlton Orlando, Grande Lakes is the place to go for special events. Fan of some good wine? Orlando hosts an annual wine festival and auction that you should attend. And on and on we could go!
7. The public transportation system is top-notch
Orlando debunks the common misconception that a car is required across Florida. Although you won't be able to go around on foot in Orlando, you can make use of a wide variety of public transportation choices, such as the commuter SunRail, LYMMO, and the Lynx public bus system.
When it comes to public transportation, Orlando is considered the second-best in Florida, second only to Miami.
Looking for a well-served area is all you need to do if you're thinking about relocating there car-free.
8. The tourism industry is a major employer
The hospitality and dining sectors of the economy have benefited greatly from the influx of tourists. This has equally paved the way for industries like aerospace, agriculture, aviation, digital media, engineering, filmmaking, and software development.
Disney World and Universal Studios, Orlando Health, Florida Hospital, and Lockheed Martin are among the area's top employers.
9. You'll have to get used to the tourists
Because of its many exciting attractions, Orlando attracts visitors from all over the world.
Living in Orlando, you get used to the constant stream of tourists, including the "snowbirds" who migrate south for the winter. About 76 million tourists visit each year, making life a little more challenging for natives.
There will be more cars on the road, more people in restaurants, longer waits at stores and attractions, and more inexperienced motorists renting fancy cars for their vacations.
10. Cheer on the numerous sports teams in the city
Orlando's passion for sports is unmatched. Whether they play at the collegiate or professional level, locals will root for them with pride. The city is a great place to live if you're a sports fan, whether it's basketball, baseball, football, soccer, hockey, or any other. The Orlando Magic is a professional basketball club that plays in the NBA's Eastern Conference. Bring the kids to a game at downtown Orlando's Amway Stadium.
Amway Stadium also serves as the home arena for the Orlando Solar Bears ice hockey team, an affiliate of the Tampa Bay Lighting. The Orlando City Soccer Club, which plays at Exploria Stadium, is a Major League Soccer team in the Eastern Conference. There's never a dull moment when there are so many local sports teams competing.
To Sum it All Up
It's no secret that Orlando's renowned scenery, tourist attractions, and year-round warm weather draw tens of thousands of new residents each year. This city is perfect for those who want to be in the middle of all the fun and the action. If you don't mind the tourists getting in your way, then you'll love living in Orlando! 
Learn More About Living in Orlando, FL