15 Things to Know Before Moving to Memphis, TN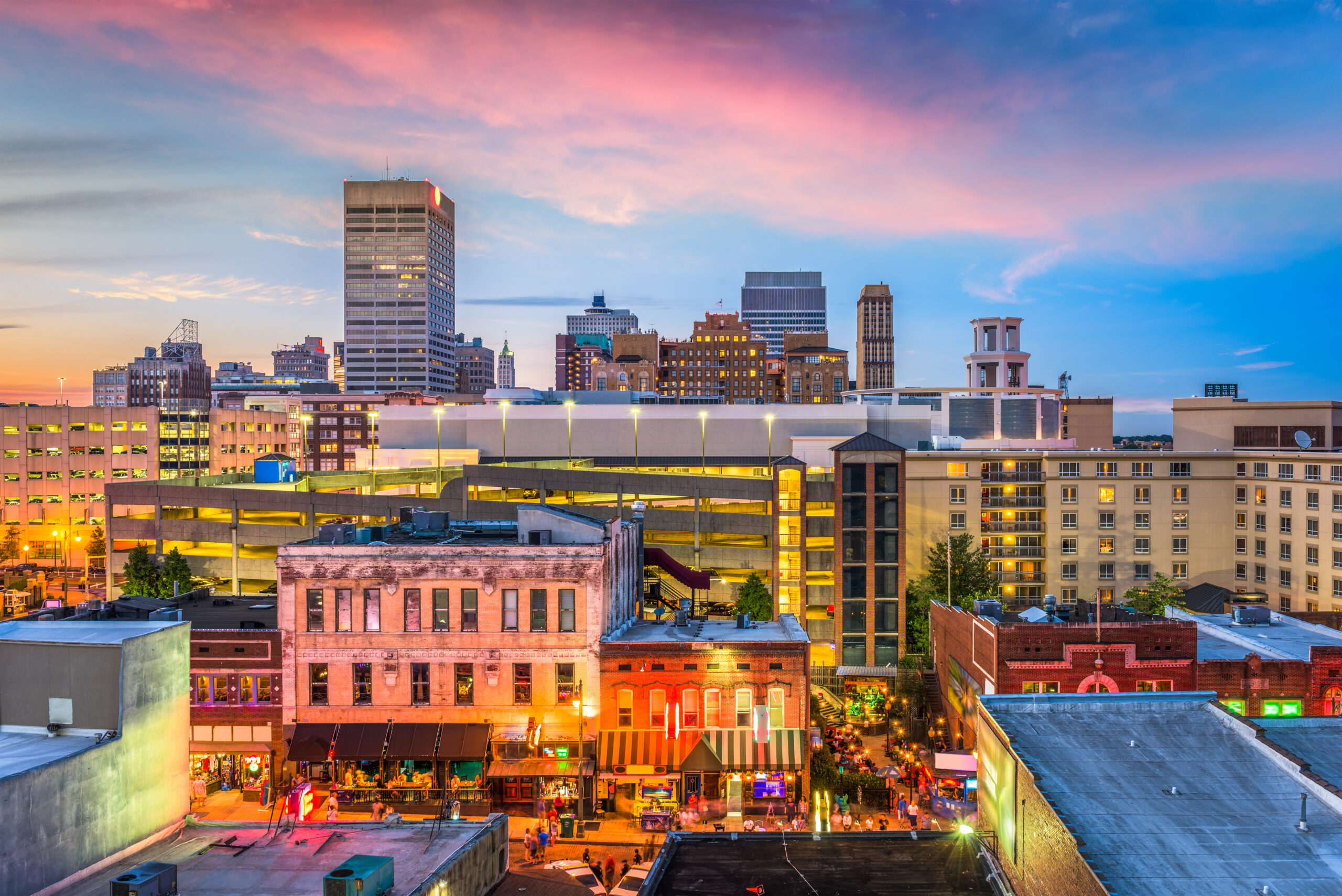 ---
Are you planning to move to Memphis, Tennessee? The city known as the "Birthplace of Rock 'n' Roll" is home to a thriving music scene, a world-famous barbecue, prestigious educational institutions, a thriving economy, and much more. If you're thinking of moving to Memphis, here are 15 things you should know first!
1. An affordable cost of living
The cost of living in Memphis is 19% below the U.S. average, making this Southern city an excellent, low-priced option for residents.
Even Memphis's real estate market is quite reasonably priced. The median monthly rent in Memphis is $842, while the median home price is $157,382, both of which are reasonable options for individuals wishing to settle down in a safe, budget-friendly area of the city.
2. The city is income tax-friendly
In Tennessee, there is no personal income tax, not on your salary or the profits from your investments. This is one of the significant financial benefits of moving to Memphis.
MAF Widget
You may rest easy knowing that your dollar goes a lot further by saving on income taxes, particularly if you earn more than average or generate sizable profits from investments.
3. Lots of good educational options
There are various great schools in Memphis for any prospective parent to check out or for a college student to attend.
The city is home to 290 different schools, both public and private, with several of them being among the best in the state. A notable school in the city is the U of M, as the University of Memphis is more commonly known, which offers over 200 programs.
4. You get to enjoy good music
When people think of Memphis, they think of musical trailblazers like Johnny Cash, Charlie Rich, and Elvis Presley. Sun Studio is a must-visit if you're in Memphis and interested in hearing the music that changed the world.
At the Stax Museum of American Soul Music, you can take part in exhibitions, see costumes worn by soul legends, examine recording gear, and more. Visit the Memphis Rock 'n' Soul Museum, a must-see Memphis landmark, and enjoy events such as the Mempho Music Festival and the Memphis Music Hall of Fame.
5. There's plenty to keep the family entertained
Memphis is a great city for families because it has so many exciting places to visit. The Children's Museum of Memphis is a great place to take the kids to ride the Grand Carousel, dig for dinosaur bones, fly a model airplane, or grow a garden. You can check out the Pink Palace Mansion and the animatronic T-Rex in the Museum of Science and History.
Take the kids to the Fire Museum of Memphis to get educated about fire safety, view vintage firefighter gear, and peek inside a real EMS Paramedic Ambulance. Or visit the Memphis Zoo to see nearly 3,500 animals, including Komodo dragons and elephants.
6. The great outdoors are waiting
If you would like to go for a nice walk, jog, bike ride, or just sit back and enjoy the scenery in Memphis, you can begin at the downtown riverfront which offers greenery in an otherwise urban setting.
The Wolf River Greenway is also a great place to relax. Shelby Farms Park comes next. This is a huge urban park, making it one of the largest in the whole country.
7. There are tons of festivals
There are various festivals to attend in Memphis, and they offer the chance to experience different cultures. Some of them include the Great American River Run, World Championship Barbecue Cooking Contest, International Salute, Memphis in May International Festival, and Beale Street Music Festival.
8. It could get really hot
Memphis summers can get very hot from May to September. The highs frequently reach the 90s, and the lows average in the 70s.
During the summer, the weather might feel like you're in a sauna due to the constant influx of humid air from the Gulf of Mexico, which carries the moisture of Louisiana and Mississippi.
This makes it challenging to go for a walk outside at times without completely drenching your clothes in sweat.
9. Winters are mild
In Memphis, you can forget about dealing with subzero temps and snowy, icy winters.
Even in the harshest months, it is not uncommon for highs to reach the 50s and lows to hover around freezing. You also don't get to experience much snowfall, so this means you can leave the snow shovel and snow blower at home.
10. The city is prone to severe weather
If you live in Memphis, you're more likely to experience severe weather.
Firstly, from spring through early summer, there is a rainy season, which can cause floods in low-lying places. Tornadoes are also a common occurrence. Devastating storms like this are possible pretty much all through the year.
11. Public transportation is limited
The local public transit system in Memphis is subpar since you can't always rely on them to get you where you need to go.
Additionally, there is a lot of space between buildings in the metropolis. To get around Memphis, most people need a car, unless they plan on working and living in a very small region.
12. The job market is growing
Want to get a job in Memphis? A variety of opportunities await working professionals in this city. St. Jude Children's Research Hospital, Saint Francis Hospital, and Methodist Hospital of Memphis are three of the most prestigious employers in the healthcare industry in Memphis.
MAF Widget
The city is also home to several different businesses besides the healthcare sector. Many Fortune 500 firms, including FedEx, AutoZone, and International Paper, have their headquarters in Memphis, making it an attractive employment destination.
13. The city has an interesting history
Memphis was founded in 1819 by Andrew Jackson, John Overton, and James Winchester. It is located on the Mississippi River, which gets its name from the ancient Egyptian city of Memphis.
The city is home to its very own Great Pyramid of Giza, the Memphis Pyramid. Enjoy breathtaking views of the Memphis skywalk from the top of the Memphis Pyramid, which is home to America's tallest free-standing elevator.
14. The city is big on arts and culture
Memphis is a city that values and promotes the arts in all its forms. Broad Avenue Art District features some of the city's largest and most interesting pieces of public art.
Hundreds of German antiques and thousands of French and American Impressionist paintings can be found in Memphis' Dixon Gallery and Gardens, a must-visit for any art bluff. Memphis' Brooks Museum of Art is Tennessee's largest and oldest art museum, housing both modern and classical works.
15. You'll find world-class cuisine in Memphis
Memphis is a BBQ lover's paradise, with more than a hundred different BBQ joints to choose from. Some of them include The Bar-B-Q Shop, Cozy Corner BBQ, and Payne's Bar-B-Que.
BBQ may be the city's most famous culinary export, but soul food is king in Memphis. Try out some popular restaurants such as Four Way Restaurant, Soul Fish Cafe, The Cupboard Restaurant, and Memphis Soul.
Summary
With all of the exciting things Memphis has to offer, it's no wonder that people keep trooping to the city. The low cost of living, numerous entertainment options, and vibrant economy are some major benefits. However, if you'd rather not live in a hot city, or a city prone to natural disasters, then Memphis might not be for you.