10 Things to Know Before Moving to Boulder, CO
---
As a rapidly growing city, Boulder, Colorado has earned a reputation as one of Colorado's and the country's most desirable places to call home.
People on the lookout for a new home are drawn to the city because of the high quality of life, thriving job market, secure environment, and proximity to nature. With a population of 110,422, the city continues to grow in size.
If you're wondering if Boulder is the right city for you, keep reading, because we'll be talking about 10 things to know before moving to Boulder, CO!
1. A flourishing economy and job market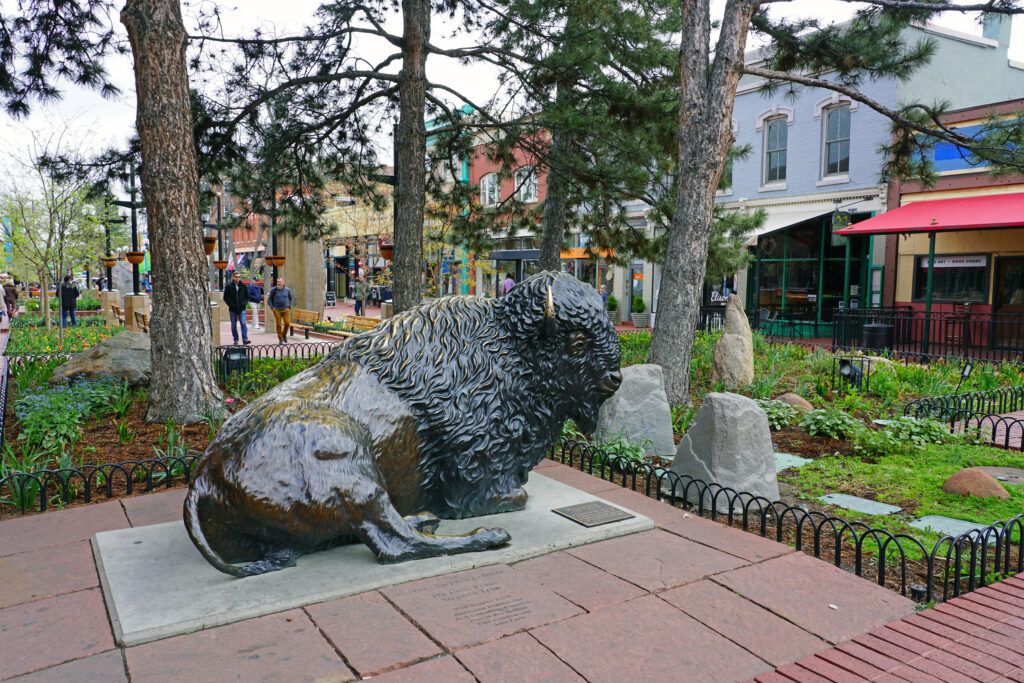 The city of Boulder, Colorado, is experiencing rapid economic growth thanks to the city's many federally supported research institutions, the University of Colorado, and the city's strong presence in high-tech and aerospace businesses. Boulder's economy has benefited greatly from the influx of numerous businesses that have settled there.
In addition, Boulder is a great place for startups to call home because Colorado is supportive of local enterprises. The county government, school system, city government, Array BioPharma, Lockheed Martin, IBM, Google, and Whole Foods are just a few of the city's major employers.
So if you're hoping to find a job when you move to this city, you won't have much of a hard time with that.
MAF Widget
2. It's easy to get around, but you'll have to deal with traffic
One amazing thing about Boulder is that a car isn't entirely necessary in this city, so much so that some people choose not to own one unless, of course, you'll be visiting the mountains often.
Buses with catchy names like the "HOP," "SKIP," and "JUMP" will get you where you're going quickly and efficiently in this city, thanks to its reliable public transit system. There are also shuttles, rails, and paratransit services available. The cost of using public transportation might be a little on the high side, but it's still very convenient.
One drawback to this, however, is that traffic is a big problem in Boulder. There are more than 100,000 jobs within Boulder's city borders, and more than half of them are filled by people who live outside of the city limits, leading to frequent complaints about traffic congestion among commuters. So if you're planning to move to this city, be prepared to spend a lot of time in traffic.
3. A paradise for foodies
Boulder is a great place to try out new cuisines because of its abundance of top-notch pubs, cafes, and eateries. Try out Frasca, or Corrida if you're interested in upscale dining. Vegetarians would love Leaf Vegetarian Restaurant. Grab a quick lunch at Hare. Enjoy some Chinese and Taiwanese food at Zoe Ma Ma.
You can also attend one of the numerous tasting events around town such as Wine Wednesday, Love and Chocolate, Taste of Boulder Downtown Dining Tours, Cocktail Tasting Tour, and many others.
4. A high cost of living
One thing about Boulder; you can expect an exceptionally high quality of life, but it won't come cheap. At an index of 167.6, living in Boulder is 67% more expensive than the national average. The estimated monthly living cost for a single person is $2346.
The housing costs in Boulder are a major contributor to the city's high cost of living. The median home price is a whopping $1.1 million, which is way above a lot of people's budgets.
If you're lucky, you might get a well-paying job to cater to your needs and cope with the living expenses.
5. Education is a big deal in Boulder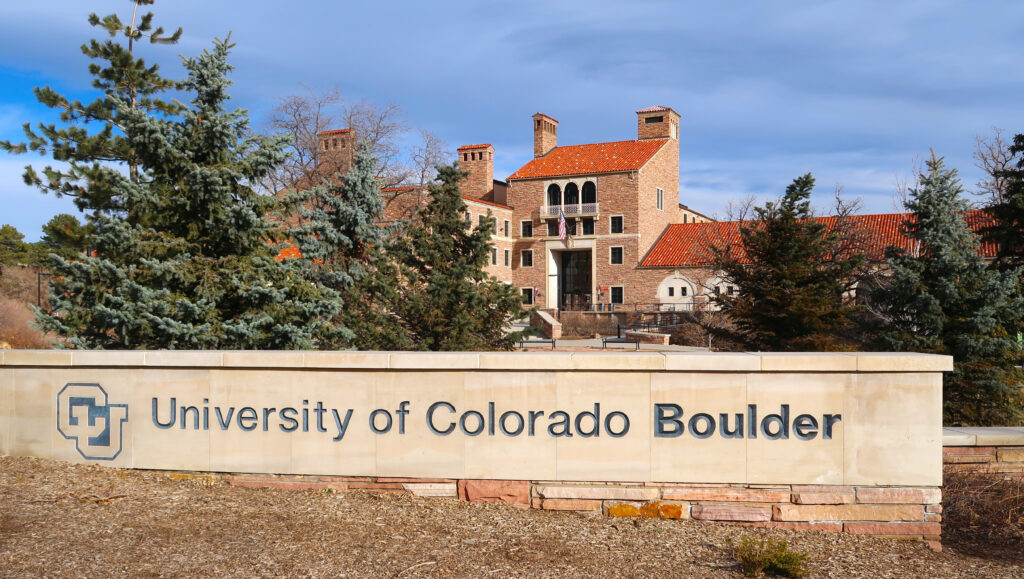 The people of Boulder take education very seriously, with more than 32,000 students attending schools in the Boulder Valley School District each year. Three of the district's 13 high schools are ranked among the best in the country, and approximately 93% of students in Colorado's public schools obtain their certificates.
The University of Colorado at Boulder, with over 30,000 students, is a highly renowned institution that offers top-notch degree programs in fields such as biological sciences, engineering, journalism, and many others. Naropa University, a private institution, is also located in Boulder.
6. The city isn't diverse
The inhabitants of Boulder often complain about the city's lack of racial and ethnic diversity, which comes as a shock for a region with a reputation for social and political progressiveness. According to the US Census Bureau, the racial composition of the greater Boulder area is 77% white, 14% Hispanic or Latinx, 5% Asian, and 1% Black.
7. The sun is almost always out
If you move to Boulder, you'll be soaking up lots of sunshine. There are over 300 sunny days each year in Boulder, with very little rain and very little humidity in the winter.
The best part is, all that sunshine comes without the heat, so you can have a swell time outside without worrying about the oppressing heat. Don't forget to wear your shades and apply sunscreen!
MAF Widget
8. It snows a lot during winter
The sun might be out 300 days in a year, but it snows just as hard in the remaining 65 days. More than 80 inches of snow falls each season, especially in December and January, so you'll be using a lot of shovels. The excess snow in these months offers the opportunity for skiing and snowboarding, which are popular outdoor activities in the area.
9. It is perfect for outdoor enthusiasts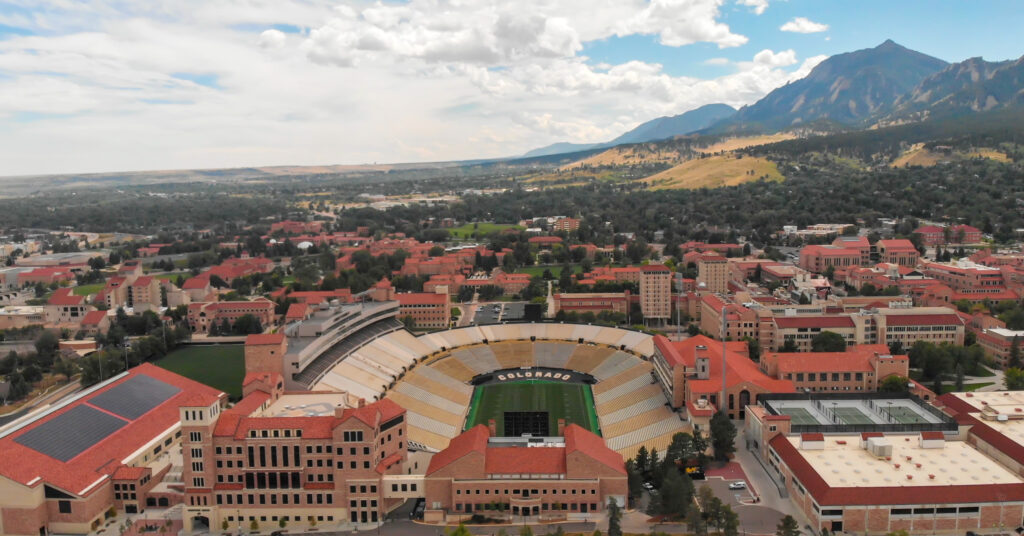 Boulder is every outdoor enthusiast's dream come true. There are lots of natural places to explore, and the weather is just perfect for it. The mountains, rivers, and forests are all easily accessible, and more than 60 parks, including sporting fields, playgrounds, plazas, and skate parks, are available to city residents and visitors alike.
Lots of stunning mountains are only five minutes away from Boulder. You can go skiing at Eldora Mountain Resort, Breckenridge, Keystone, or Copper Mountain, which are only a few miles away. Go hiking at Rocky Mountain National Park. Take a walk with your dog at Chautuga Open Space, or Sunrise Canyon Open Space. Go swimming at Boulder Reservoir.
Whatever you love doing outdoors, you'll find it in Boulder.
10. There's a lot of good beer
The people in Boulder love their beers, can't deny that. Breweries and artisan beers are plentiful in the area. You can choose from 21 distinct craft brews at Avery Brewing, and if you visit during the winter, you can't miss the Chocolate Mint Stout. You should also check out Upslope Brewing, Boulder Beer, Tasty Weasels, and Mountain Sun/Southern Sun for some alternative microbrews.
Conclusion
There's a lot to love about Boulder, and living in the city comes with its benefits. A lot of people would love the strong economy, mostly favorable weather, and the abundance of outdoor activities. The high cost of living and lack of diversity might be discouraging, but it all depends on what your preferences are when it comes to moving to a new city.