8 Things to Know Before Moving to Sevierville, TN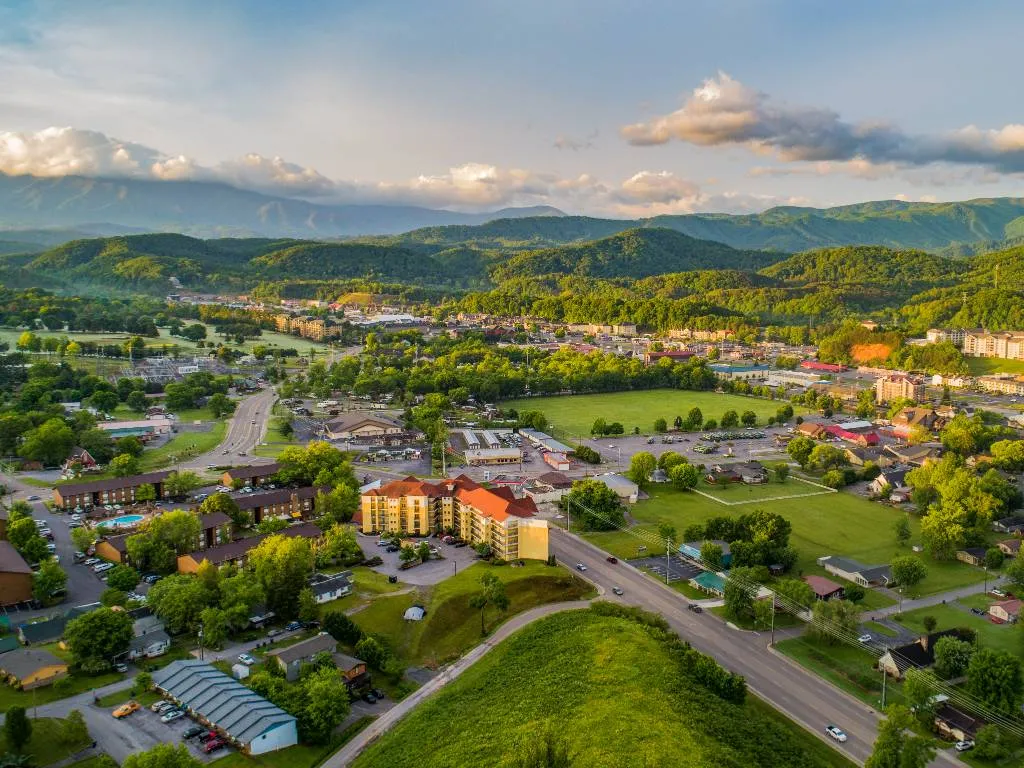 ---
Sevierville is one of the best places to call home in Tennessee. It's no surprise that so many people want to settle in this lovely area, with its fascinating history and breathtaking scenery.
Attractions nearby this city include the scenic Great Smoky Mountains as well as Gatlinburg and Pigeon Forge. The Tennessee Mountains are a never-ending source of discovery and adventure.
Let's discuss eight things to know before moving to Sevierville, TN.
1. The cost of living index is 91
Sevierville has a cheaper cost of living than the rest of the country, by around 9 percent. The cost of housing is below the national average, but the cost of utilities and healthcare is approximately around the same as the national average.
The median home price in Sevierville is $378,732, which is lower than the national average, while the total annual cost of living for a single person in the city is $35,554 (including housing, food, child care, transportation, health care, taxes, and other essentials).
2. The summer humidity is high
The climate in Sevierville is humid subtropical. Thus the summers are hot, and the winters are pleasant. Annual precipitation in the city is around 50 inches, and snowfall is usually light. With an average summer high of 89 degrees Fahrenheit and a winter low of 33 degrees Fahrenheit, the area is ideal for outdoor activities throughout the year.
It's not just the temperature, though; Sevierville's consistently high humidity makes the summer months feel much warmer.
3. A high crime rate
The rates of both property and violent crime in Sevierville are above average. Sevierville has a higher violent crime rate than the rest of the country, at 23.1. At 71.3, the property crime rate is significantly higher than the national average of 35.4.
Residents in Sevierville need to be extremely vigilant about keeping themselves and their belongings safe from criminals.
4. It'll take a while to get used to the people
The people of Tennessee are known for their friendliness and willingness to help strangers. However, political discord has had an even more devastating effect on many communities in Tennessee.
Due to this, it may be hard for new residents to find a social circle that shares their political beliefs. It can appear like the locals aren't welcoming at first, but give them some time and they'll come around. However, settling into life in Sevierville could mean starting over socially.
5. Live in neighborhoods like Beech Springs or Catlettsburg
There are many different communities to choose from, so you should be able to find a place to live that suits you. You can get a city feel in the East Valley or Downtown Sevierville. While stores and amusement parks attract tourists, they are conveniently located at the heart of local nightlife for locals.
Catlettsburg, on Sevierville's northern edge, is a popular choice for those seeking a less hectic lifestyle. This part of town is popular with seniors because of all the great places to shop and play golf in the vicinity, but anyone looking for a less touristy setting will enjoy it as well.
On the other side of the French Broad River from north Sevierville, the pastoral community of Beech Springs is a sight to behold. If you're looking for privacy, space, and spectacular mountain views, look no further than this area.
The land in Sevierville is mostly foothills. However, there are some mountain subdivisions and rural plots available. Try looking just beyond the city limits for a tiny farm, log cabin, or scenic vista.
6. Play golf at The Sevierville Golf Club
There are different good courses in Sevierville, making it a fantastic golfing destination. According to Golf Advisor, the Sevierville Golf Club is one of the best public courses in the United States, despite offering private-club facilities.
The River and Highland courses are both world-class and among the best in the world. Each course is unique, with the River course offering a par 72 layout along the Little Pigeon River and the Highland course winding through forested hills at a par 70. 
7. Proximity to major attractions
The Great Smoky Mountains National Park attracts more than 11 million visitors annually, many of whom travel through the broader Sevierville area. A wide variety of outdoor activities are available—hike or backpack along the Appalachian Trail or any of the other trails in the park. Spend the night in a tent, go fly fishing, and rock climb.
Whitewater rafting on the Pigeon or French Broad rivers is sure to get your blood pounding. Drive across beautiful scenery in the spring or fall.
8. A low unemployment rate
The anticipated job growth in Sevierville is 32.22%, which is much greater than the average job growth in the United States of 30.54%. Sevierville's unemployment rate of 2.6% is lower than the national average of 3.6%. It's no wonder that people are moving here in search of work, given the thriving local economy and low unemployment rate.
There are also numerous successful companies in the city, which together employ over eight thousand locals. Pigeon Forge Redevelopment Corp., Sevier County Bank, and Sevierville Chrysler Dodge Jeep Ram Fiat are just a few of the companies that call Sevierville home.
Final Thoughts
Sevierville is a great place to live, with its abundance of businesses, low cost of living, lovely neighborhoods, and proximity to many world-class attractions.
On the other hand, the city also has its cons, such as its high crime rate, and intense summer humidity.
Learn More About Living in Sevierville, TN