Pros and Cons of Living in Ocala, FL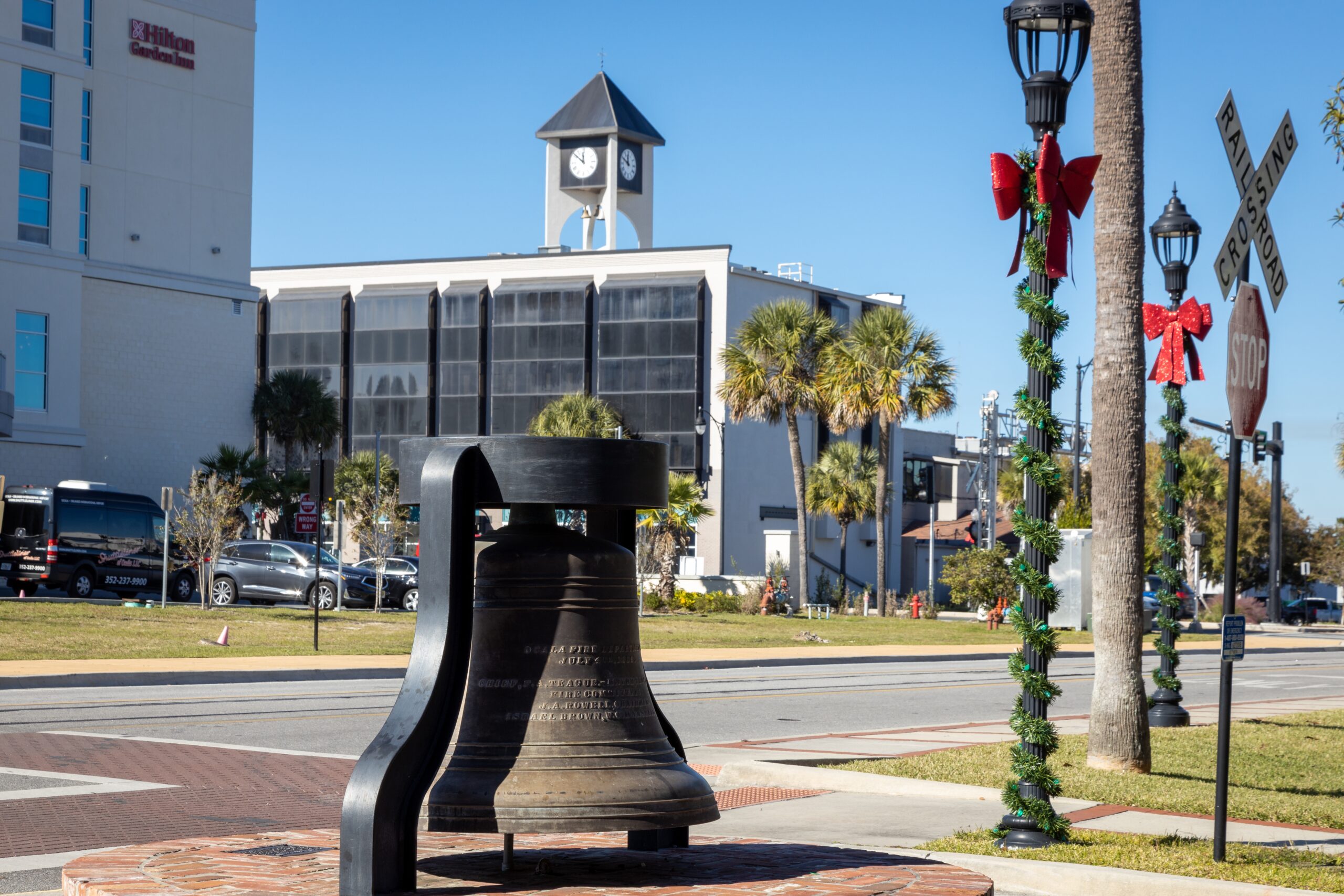 ---
Ocala is a tiny city in Marion County, in the middle of Florida. It is not on the coast, but the beach is only two hours away.
Around 60,000 people call Ocala home because of the pleasant weather, affordable living costs, welcoming atmosphere, and proximity to beautiful natural areas.
Ocala, Florida is a great place to live if you want to be close to all of Florida's major tourist destinations, yet still have the peacefulness and privacy of a small rural setting.
Pros of Living in Ocala, FL
1. The city has a small-town feel
Ocala has a homey, community vibe. A strong sense of community spirit makes it easy to meet everyone from your immediate neighbors to the rest of the locals.
In addition, unlike more urban areas of the state, there is no severe traffic congestion. Everything is easily within reach, and in about 25 minutes, you can drive all the way across the city.
So if you love a city where you won't have to spend forever in traffic, Ocala is just perfect for you.
2. There are lots of fun things to do
Downtown Ocala is home to the city's historic district, as well as numerous shops, restaurants, and movie theaters.
In addition, the annual Light Up Ocala celebration takes place in the month of November. A tree-lighting ritual marks the beginning of the holiday season and draws crowds in the thousands.
MAF Widget
The city hosts a number of cultural and arts events, such as the Fine Arts for Ocala Art Festival, the Appleton Museum of Art, the Reilly Arts Center, and the Ocala Civic Theater.
Ocala is a fantastic area to call home if you enjoy being outside. The Ocala National Forest, near the western city borders, is a great option. You can engage in activities such as camping, swimming, snorkeling, hiking, and canoeing.
3. The city has an affordable cost of living
Moving to Ocala won't force you to go into debt, since the city has an affordable cost of living. The city's cost of living is 5% less than the national average.
The city's housing market also contributes to the city's reasonable living expenses, with a median home price of $275,311 and an average rent of $777 for a studio apartment.
4. The city is in a convenient location
Ocala is conveniently situated in the middle of Florida, close to a number of major highways. Feel free to pack up the car and go see all the other wonderful things Florida has to offer.
The thriving Orlando metro area, home to several tourist attractions, is only 90 minutes away. Daytona Beach on the Atlantic Ocean is two hours away if you drive east.
It's only about an hour and a half west to the Gulf of Mexico, where the waters are calmer and the beaches are clean. In under two hours, you can reach Jacksonville, Florida, the state's most populous metropolis.
Alternatively, you can take Interstate 75 northwest of Ocala. The city of Gainesville, Florida, is where the University of Florida is located, and you will travel through it.
5. You get to enjoy warm weather
Ocala, like the rest of Florida, enjoys year-round mild temperatures and plenty of sunshine. During the winter, the temperature rarely goes below 40 degrees.
If you're relocating to Ocala, you can ditch the winter coat and snow shovel. You get to enjoy 241 sunny days in a year, so if you need the sun to feel your best, you won't have to worry. There's plenty of it here.
Cons of Living in Ocala, FL
1. There aren't many big-city amenities
Though it is expanding and improving, Ocala is still a tiny town.
Ocala has everything you need, but it may lack some of the things you want, such as upscale dining options, museums, and designer boutiques.
MAF Widget
So, unlike in Sarasota, Orlando, or Tampa, you won't find huge science and art museums or experience the vibrant nightlife of a major city.
2. There's the risk of tornadoes
Tornadoes are a common hazard in and around Ocala. This area is mostly safe from hurricanes, but it is not immune to other types of severe weather.
The city was recently devastated by a tornado that cost $15 million in repairs.
3. There are limited job opportunities
Lack of employment options is a constant complaint among Ocala residents. Since the city is not particularly big, there is not a wide variety of jobs for skilled workers. Most of the available work is in the service sector, which often offers lower pay and less security.
Due to its widespread popularity, the equestrian business is a major employer in the city. Retirees are also a popular demographic for many companies, so they tend to target them.
If this doesn't sound like something you'd like, you need to give some serious thought to your options if you want to find work in Ocala.
4. It's easy to feel isolated
Some people enjoy living in rural or secluded areas, but this comes with the risk of feeling cut off from society. As a result, meeting new people and forming new friendships might be challenging.
Some people complain that there is nothing to do, especially teenagers and young adults. If you want more options in terms of dining, shopping, and entertainment, you'll need to be willing to get in your car and go further from the city a little bit.
5. Summer humidity could be brutal
Ocala could be pretty warm, but it could get really hot sometimes, and many people just can't stand the heat. Temperatures sometimes spike as high as 90°F.
Summers in the city can get very hot and humid, in contrast to the temperate and pleasant winters. During this period, many individuals find the heat to be too much to bear and prefer to spend their time indoors with the air conditioner on full blast.
And since the city is far from any coastline, there are no opportunities to swim or feel the refreshing effects of a sea breeze.
In Conclusion
Unlike many of Florida's bustling communities, this city is rural and full of horses and vast acres of land. Ocala might be small, but you'll find one or two fun things to do.
Warm weather, breathtaking scenery, and exciting outdoor activities are sure to please those who value a healthy and active lifestyle. But not everyone enjoys a slower pace of life, and there may not be enough employment prospects to entice you to move there. Your decision to move to this city would be based on your priorities and preferences.