15 Things to Know About Living in Newton, MA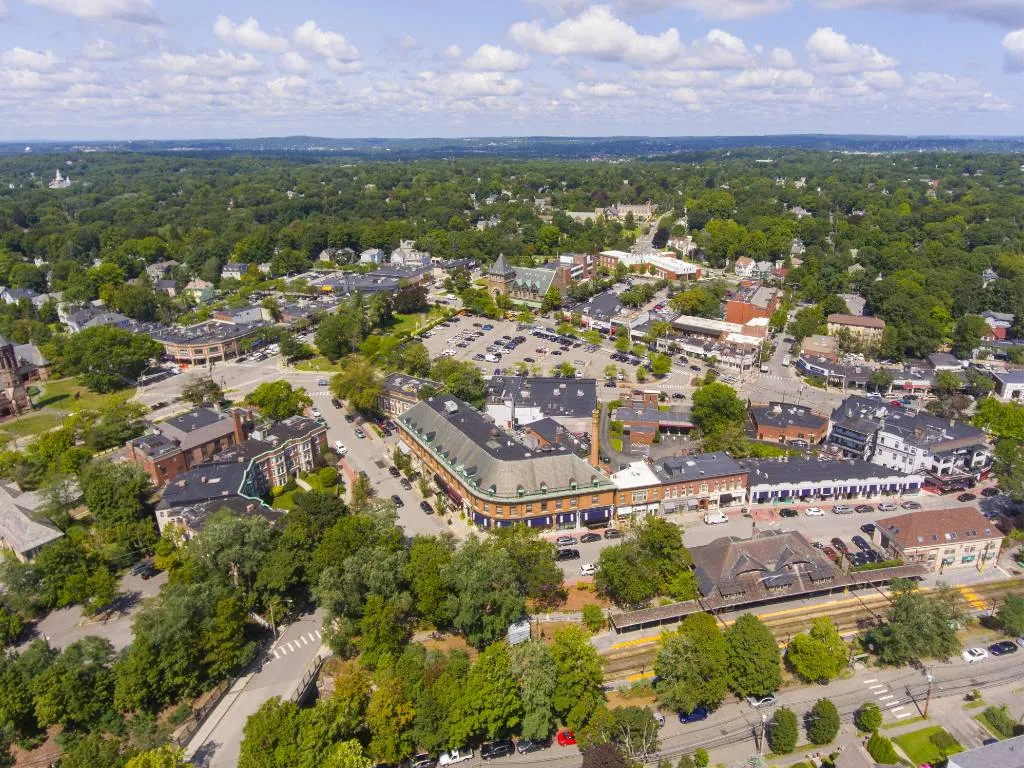 ---
Newton, Massachusetts, is a lovely community in Middlesex County that is only seven miles west of Downtown Boston. There is no "downtown" in Newton; instead, the city is made up of thirteen separate settlements.
The city's excellent schools and welcoming environment have earned it a reputation as one of the best locations to live in all of Massachusetts. Newton is a densely populated area that boasts numerous fine dining establishments, exciting nightlife venues, relaxing cafes, and lush green spaces for locals to enjoy.
Let's check out fifteen things to know about living in Newton, MA.
1. The city is made up of 13 villages
First inhabited in 1630 as a part of "the newe town," the region was officially recognized as Cambridge Village in 1640. The city of Newton was founded there in the later part of 1688. Newton, sometimes known as "The Garden City," was an important city during the American Revolution alongside Boston. Due to the extension of the Boston and Worcester Railroad to West Newton during the American Revolution, Newton quickly rose to prominence as one of the country's first commuter suburbs.
Auburndale, Chestnut Hill, Newton Centre, Newton Corner, Newton Highlands, Newton Lower Falls, Newton Upper Falls, Newtonville, Nonantum, Oak Hill, Thompsonville, Waban, and West Newton are the thirteen villages that make up this well-known suburban city.
2. A cost of living index of 184
The cost of living in Newton is 84% higher than the U.S. average, making it far from the most affordable city in Massachusetts. Compared to Boston, the cost of living is 35.5% higher in Newton. Newton, like Cambridge, is one of the most expensive places to live in Massachusetts.
Newton has a median income of $127,402, making it one of the wealthiest cities in the US. Therefore, a household in Newton would need a median annual income of $151,068 to be considered comfortably middle class. This is more than twice the national median annual income of $65,712.
3. The median home price is triple the national average
The cost of housing in Newton is among the highest in the area. The median home price in Newton is at $1.5 million, and it is expected to continue rising annually. Since the median price of a Newton property is above $531 per square foot, finding an affordable place to live there may take some time and effort.
Newton's real estate market is very competitive right now since it is a seller's market, meaning there are more people in need of a home than there are properties for sale. Queen Anne and Colonial Revival are the most popular building styles in this predominantly residential area, which features single-family homes, townhomes, and apartment complexes.
4. The Newton Public School District is among the state's top 10%
The highly regarded public school system is one of the main draws to the Newton area. Newton Public School District is home to some of the best elementary, middle, and high schools in the state. The Newton Public School District is committed to providing the highest quality education possible to its students. This is seen in the district's perfect standardized test scores, putting the Newton Public School District in the top 10% of Massachusetts and state-best 97% graduation rate.
Over 12,674 kids are educated at the Newton Public School District's two high schools, four middle schools, and fifteen elementary schools. Burr Elementary, Charles E. Brown Middle, and Newton North High School are three of the best public schools in the Newton area.
5. Harvard University is nearby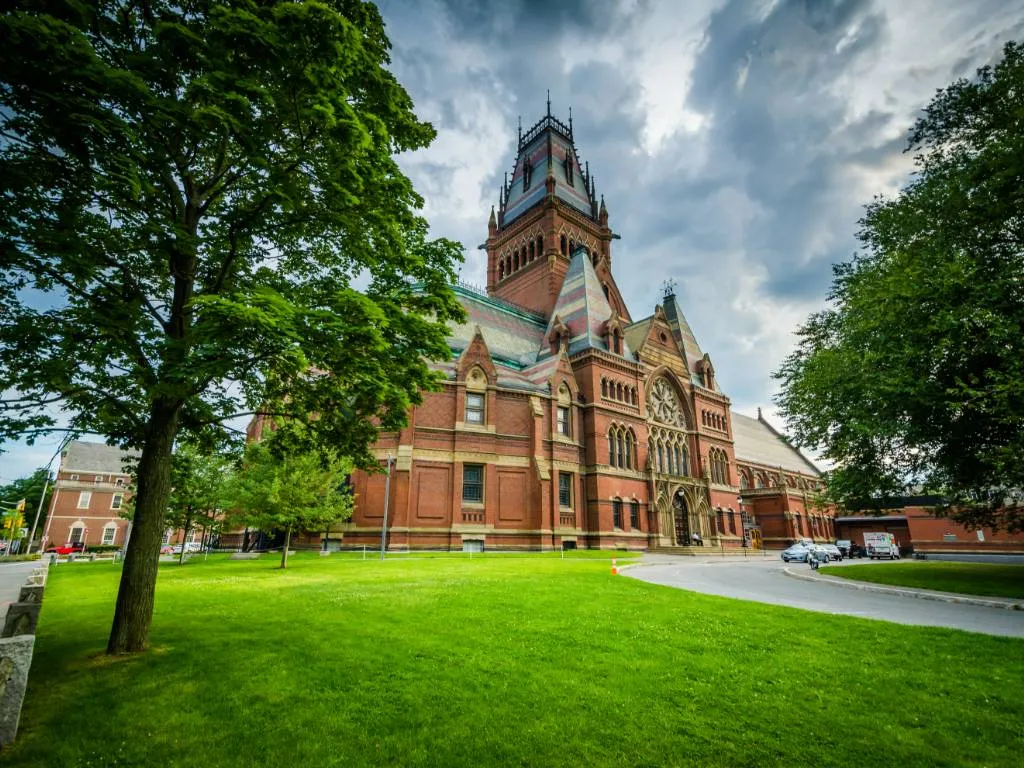 There are also several options for people seeking to further their education. The region's about 57 colleges and universities, including six community schools, offer a wide range of degree and program options.
In addition, many students prefer to live in Newton because of its proximity to the prestigious Harvard University in nearby Cambridge. The prestigious Lasell University, Boston College Campus, Bentley University, and Brandeis University are all located in Newton.
6. Work in the professional, scientific, or educational sectors
If you are relocating to Newton in search of employment, consider yourself lucky. The labor market in Newton shows no signs of slowing down, thanks to the city's flourishing professional, scientific, and technical sectors. Over 46,000 of Newton's people have jobs thanks to the city's dependable resources and dedication to industry improvements.
Because of its proximity to prestigious educational institutions, Newton is known for its highly trained workforce and attractive wage ranges. The high percentage of self-employment (18.1%) in Newton makes it an attractive location for new enterprises. Atrius Health, Newton Manufacturing, Five Star Senior Living, Sonesta International Hotels, and Rockport are just a few of the top employers in the Newton area.
7. It snows a lot in the city
Newton has a humid continental climate, which means that in addition to chilly and snowy winters, it also has hot and humid summers.
The warmest daytime temperature is around 82 degrees Fahrenheit in July, while the coldest daytime temperature averages around 17 degrees Fahrenheit in January. Comfortable temperatures are experienced in the summer months of June, July, and August, while freezing temperatures and snow make January and February the chilliest months.
On average, Newton receives 131 days of precipitation per year, with up to 48 inches of rain and 50 inches of snow.
8. Boston is 7 miles away
The suburbs can be nice, but there are times when only the city will do. Boston is only 7 miles away, and you can easily get there by car because of the proximity of main east-west routes.
There are many transport alternatives, and the journey takes only a few minutes no matter which village you reside in. The city's primary highway is Route 90, and there are three stations in the area served by the Framingham/Worcester line of the Massachusetts Bay Transportation Authority's (MBTA) Commuter Rail.
9. The city has a significant literary culture
Among the many well-known people who once called Newton home are some of our famous authors from high school: Ralph Waldo Emerson, Nathaniel Hawthorne, and Harriet Beecher Stowe.
Newton is home to its own literary who's who and has been referenced in works by authors as diverse as Robert B. Parker's mystery novel The Godwulf Manuscript, David Foster Wallace's future-thriller satire Infinite Jest, and William Landay's courtroom drama Defending Jacob.
10. There are two orchestras in town
In addition to the Newton Symphony Orchestra, Newton is also home to the New Philharmonia Orchestra. Although the NSO is made up of amateur musicians, they have played at prestigious venues, including Carnegie Hall and Lincoln Center.
The New Phil rarely is well-known for its "petting zoo" that follows its concerts for kids. You can't take the kids anywhere else to get up close and personal with a harmless bassoon, trombone, or even the elusive piccolo.
11. Shop healthy food at The Newton Community Farm
The Newton Community Farm grows and sells organic vegetables and fruits to vegetarians and vegans on a subscription basis. Beans, peas, tomatoes, and other lively vegetables are available for weekly or biweekly harvesting at the farm. If you're not ready to make a long-term commitment, you can nonetheless buy surplus produce from the farm at the Newton Farmer's Market.
Or, you could just go to Farmstead Table, a rustic-chic restaurant that serves up fresh local ingredients, and let someone else do the picking and cooking for you.
12. Enroll your kids in one of the numerous sports lessons
There are plenty of opportunities for youngsters to participate in sports in Newton, including Little League, soccer, basketball, hockey, football, swimming, golf, tennis, and even lacrosse. However, Newton Parks & Recreation also offers other activities like fencing, horseback riding, and skiing for kids who wish to try something new.
You can also sign up the kids for youth boxing instruction at the Nonantum Boxing Club, or get Baby Bruce Lee started on the path to becoming a martial arts superstar at the Newton Judo Club.
13. Eat at Little Big Diner or Walnut Grille
There are a ton of places to eat in the city, from fast food joints to five-star restaurants, but Newton Centre is often regarded as the city's premier dining destination.
Newton Centre is home to various restaurants serving anything from Italian to Japanese to American fare. After a day of exploring Downtown, stop into the Little Big Diner on Centre Street for some homemade ramen and a Japanese lager.
In addition, Newton offers a number of vegetarian and vegan dining options. Vegan and gluten-free diners in the Newton Highlands area will love the food at Walnut Grille. Sycamore is a cozy restaurant that serves delicious vegetarian food and unique beverages.
There are countless excellent restaurants in Newton, so it's easy to find something that suits your tastes.
14. Have fun with the family at Webster Conservation Area or Puzzle Break Newton
Known for its welcoming atmosphere toward families, Newton is a wonderful location to call home if you already have kids or hope to raise a family in the near future.
Webster Conservation Area, a 118-acre park near Webster, features a beautiful forest, a pond, hiking trails, and sandstone cliffs that are perfect for rock climbing.
Located in Newton Corner, the Jackson Homestead and Museum tells the story of how the house served as a station on the Underground Railroad in the years leading up to the Civil War. Daily guided tours provide a fantastic opportunity to learn about local and national history, as tours are offered daily.
Great for all ages, Puzzle Break Newton is an escape room full of exciting challenges on varying difficulty levels.
15. The crime rate is lower than the national average
The crime rate in Newton, MA, is far lower than the rest of the country. The violent crime rate is 9.7 for every 100,000 residents, which is significantly lower than the national average of 22.7 for every 100,000 residents. Newton's property crime rate of 15.2 per 100,000 residents is lower than the national average of 35.4 per 100,000 residents.
By all indications, Newton is a safe city to live in.
In Conclusion
Newton, Massachusetts is, without a doubt, a fantastic location to set up roots. Newton is a beautiful, wealthy town with a high safety rating, excellent schools, fine dining, and overall high quality of life. However, you should be prepared for the city's high cost of living and expensive real estate.  
Learn More About Living in Newton, MA