15 Honest Pros and Cons About Living in Boston, MA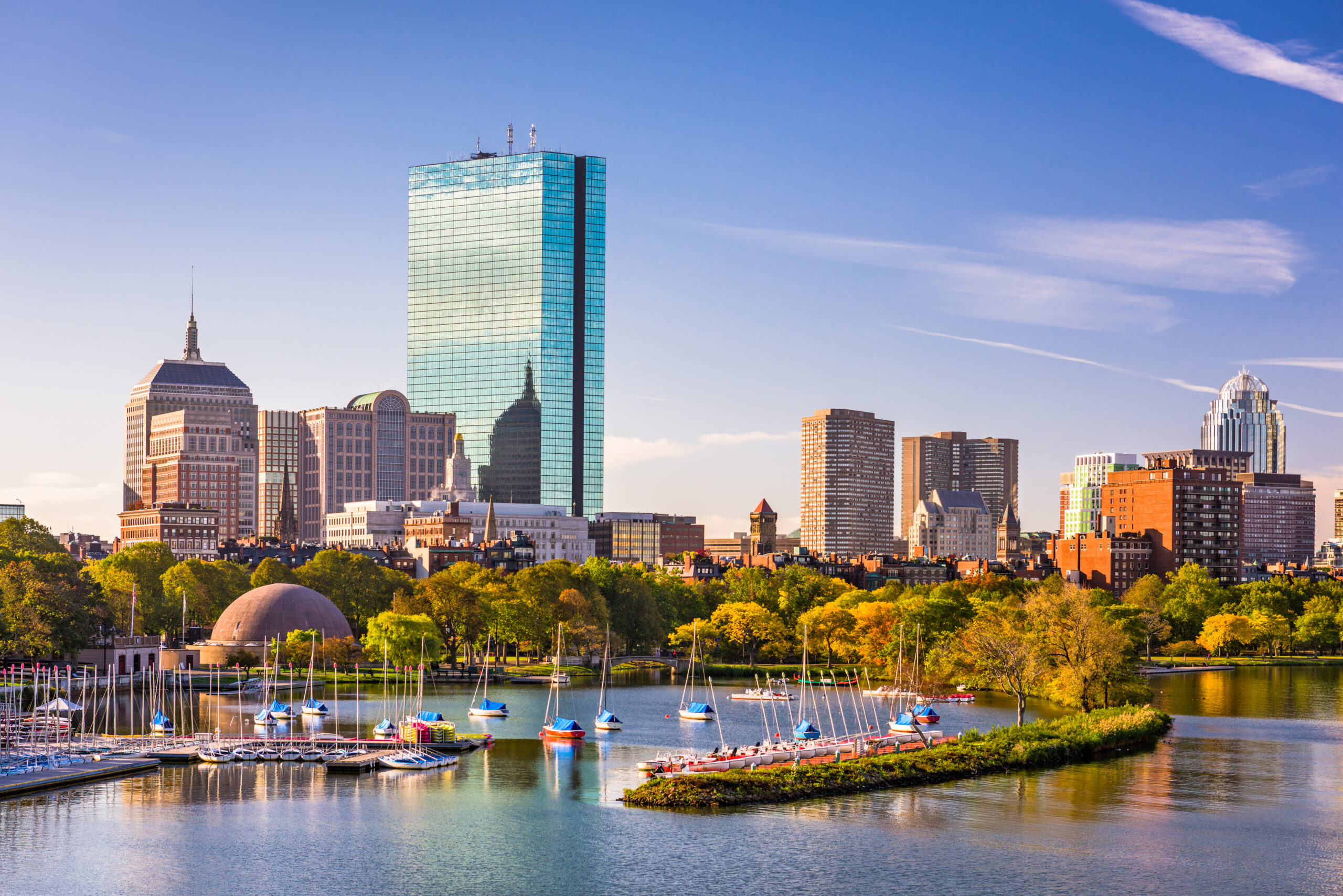 ---
Boston is located In the northeastern United States, on Massachusetts Bay. It is the state capital and largest city, and the 24th most populated city in the United States, with a population of over 684,379.
Boston has a rich American history, numerous tourist sites, and mouthwatering cuisine, and it is also renowned for being a safe location to live and visit.
Nonetheless, this city is not without its drawbacks. Let's discuss 15 honest pros and cons of living in Boston, MA!
MAF Widget
Pros
1. A fantastic location
If you're considering relocating to the Northeastern United States, Boston is a fantastic choice. You will be close to major cities like New York and Philadelphia and within driving distance of popular tourist spots like the beaches and the New England fall beauty.
Traveling to Salem, Cape Cod, Martha's Vineyard, Plymouth Plantation, and other nearby attractions is easy from Boston. It takes about four hours to drive to New York City from here, so it's not quite a day trip, but it's doable.
2. A great public transportation system
Boston is home to one of the best public transportation systems in the United States, the Massachusetts Bay Transportation Authority, or "the T." Use the Red, Orange, Blue, and Green lines to reach Downtown Boston and the surrounding districts quickly. From Boston Harbor, take the MBTA Commuter Boat to your destination.
Boston has many bike lanes that residents can use, and they also have a bike-sharing scheme called Bluebikes. Likewise, it is known as "The Walking City" because nearly half of the city's population chooses to walk or take public transportation to and from work.
3. Quality educational opportunities
Bostonians certainly place a high value on education. Boston's public schools are regularly ranked among the best in the country, particularly in terms of students' proficiency in reading and mathematics. If you have school-aged children, moving to Boston is a great choice because there are over 125 public schools and several excellent private school alternatives.
Those in search of higher education options will find many schools and universities in the Boston area. The city is widely recognized as a college town, and its colleges and universities consistently rank among the best in the United States. It is home to 35 different institutions, universities, and community colleges that together teach over 152,000 students each year.
Some prestigious schools include the University of Massachusetts Boston, Massachusetts College of Art and Design, Northeastern University, Boston University, Boston College, and many others.
4. The city is safe
One would think that being a major metropolitan area, Boston would have a high rate of crime. Surprisingly, based on data from police reports and surveys of locals, US News has placed Boston as the thirteenth safest city in the USA.
When compared to other cities with a similar or more significant population, Boston is a much safer place to call home. Furthermore, US News states that Boston's violent crime rate is below the national average in 2020. (which includes not just large cities but smaller towns and rural areas.)
5. A vibrant economy
Luck is on your side if a job transfer takes you to Boston. Boston, as the regional hub of New England's economy, is seeing robust job growth and economic prosperity. Top corporations are relocating to Boston because of the city's highly regarded educational institutions, which provide a skilled workforce.
More than that, Boston continues to embrace both huge well-known organizations and small start-up enterprises, all of which bring with them the promise of higher salary, stock options, outstanding benefits, and the possibility for advancement.
Boston is a great place to find work because of the city's thriving IT, finance, life sciences, retail, and healthcare sectors. Top Boston employers include General Electric, Fidelity Investments, Liberty Mutual Insurance, and Steward Health Care System.
6. A haven for history buffs
Boston's significance to the birth of the United States is well-documented and much celebrated. The city was established in 1630 by Puritans, a few decades after the Mayflower and the Pilgrims arrived from England to colonize a region that had been occupied by Native American tribes since at least 2400 B.C. In the decades following its creation, Boston became a major political, cultural, economic, religious, and educational hub for the New England area.
Boston will always represent the spirit of the United States, and its history will never be lost because of all the museums and historical places that bring in thousands of tourists and locals each year.
To learn more about the city's history, visit historic sites and museums like Old State House, The Paul Revere House, USS Constitution Museum, and Boston Tea Party Ships and Museum.
7. A ton of fun things to do
There are many activities in Boston that are fun for people of all ages, even if they aren't interested in the city's rich history leading up to the American Revolution. Boston's abundance of parks, outdoor areas, and shopping options mean that residents and visitors alike will never be at a loss for things to do.
Visit Boston Public Garden, the country's first botanical garden. Faneuil Hall and Quincy Market are famous marketplaces in the city. Take a tour of the city on duck boats at The Boston Duck Boats. Visit the New England Aquarium with the kids.
8. Sports are a big deal
The people of Boston are often recognized as some of the most devoted sports fans in the United States. Support your favorite of Boston's five professional sports teams: the Boston Bruins, the Boston Red Sox, the Boston Celtics, the Boston Braves, and the New England Patriots.
Watching a game at Fenway Park or simply staying abreast of the local team's game times is a terrific way to immediately integrate into the community, even if you wouldn't quite classify yourself as a sports lover.
9. Enjoy the outdoors
Boston is one of the top cities in the country for outdoor recreation, so residents can explore the city's many parks and other open spaces throughout the year.
Revere Beach and the Charles River Esplanade are two of Boston's most well-known and often visited oceanfront destinations, and the city as a whole is frequently cited as one of the best places to live near the water.
Boston Harborwalk is a linear park that stretches 43 miles along the waterfront and is perfect for a jog or bike ride. Franklin Park is home to the Bear Dens, while Piers Park offers breathtaking views of the Boston skyline.
Rose Kennedy Greenway is a modern public park with a carousel, art galleries, and food trucks. You can also go rowing on Jamaica Pond, which is part of the Emerald Necklace of parks.
10. An impressive arts scene
Boston is home to a strong arts scene, with numerous theaters and museums. If you're searching for up-and-coming local talent, check out Brighton Music Hall. Boston's Emerson Colonial Theatre and the Citizens Opera House are two of the city's best venues to view Broadway productions, musicals, and comedic performances.
Attend the Museum of Fine Arts, Boston, to check out the works of renowned artists such as Rembrandt, Monet, Kahlo, and more. Visit the Isabella Stewart Gardner Museum to see approximately 7,500 works of art, including sculptures, ceramics, and paintings, as well as over 1,500 rare books from a private collection.
MAF Widget
Cons
1. The traffic is terrible
The stereotypes you may have heard about Boston traffic are not entirely unfounded. There is a lot of confusing street signage in Boston. Getting around Boston can be challenging because the city's layout is not based on a grid like that of New York City.
There are no straight streets, instead there are several roundabouts. Commuters there waste an average of about 150 hours per year waiting in traffic, making it the city with the worst traffic congestion problem in the United States, according to numerous studies.
2. A high cost of living
Boston is among the top 1% of the most expensive cities in the world and the 26th most expensive city in the United States, so it is clear that living there doesn't come cheap. In fact, Boston is more costly to live in than Chicago and Orlando, Florida, with a cost of living that is 48% higher than the national average.
A household's annual income must be at least $120,900 to live comfortably in Boston. The city's median home price is also a whopping $715,469. You should be prepared for this before moving to this city.
3. The city is overcrowded
If you can't stand being near your neighbors, Boston might not be the place for you. When compared to other cities with a similar population, Boston occupies a much smaller geographical area. Everywhere you turn, you can count on a crowd and closeness between stores and services.
4. Parking is difficult and expensive
Finding a parking spot in Boston may be a hassle and a financial drain. It can be difficult, if not impossible, to find parking in residential areas or central business districts, and if you do, the prices will likely be exorbitant.
In order to avoid the hassle of finding parking near their homes, many people choose to pay a monthly parking tax instead. Be prepared to pay a lot for parking if you own a car and plan on relocating to Boston.
5. Winters are cold
Winters in Boston are notoriously cold and snowy due to the city's continental climate. The winter lows can be as low as 19 degrees Fahrenheit, in contrast to the highs of roughly 82 degrees Fahrenheit in the summer. The coldest month in Boston is January, and the cold season lasts for 3.5 months (December–March).
For a city that gets 47 inches of rain annually, most of it falling in March, October, and November, Boston is surprisingly sunny for about 200 days a year. Although the city enjoys mild temperatures and relatively little snowfall during the warmer months, Boston's winters are notoriously harsh, with average lows in the 20s and highs in the 40s. You should consider purchasing a decent pair of winter boots and a thick coat before moving to Boston.
Conclusion
Boston sure has a lot going on for it. It has a great economy, stellar educational options, a good transit system, and a lot of fun things to partake in. It's equally important to consider the cons that come with living in this city to determine whether or not it would be a good fit for you. If you're coming from a cheaper or less-crowded place, you might not enjoy living in Boston.
Learn more about living in Boston, MA