10 Things to Know Before Moving to Nashua, NH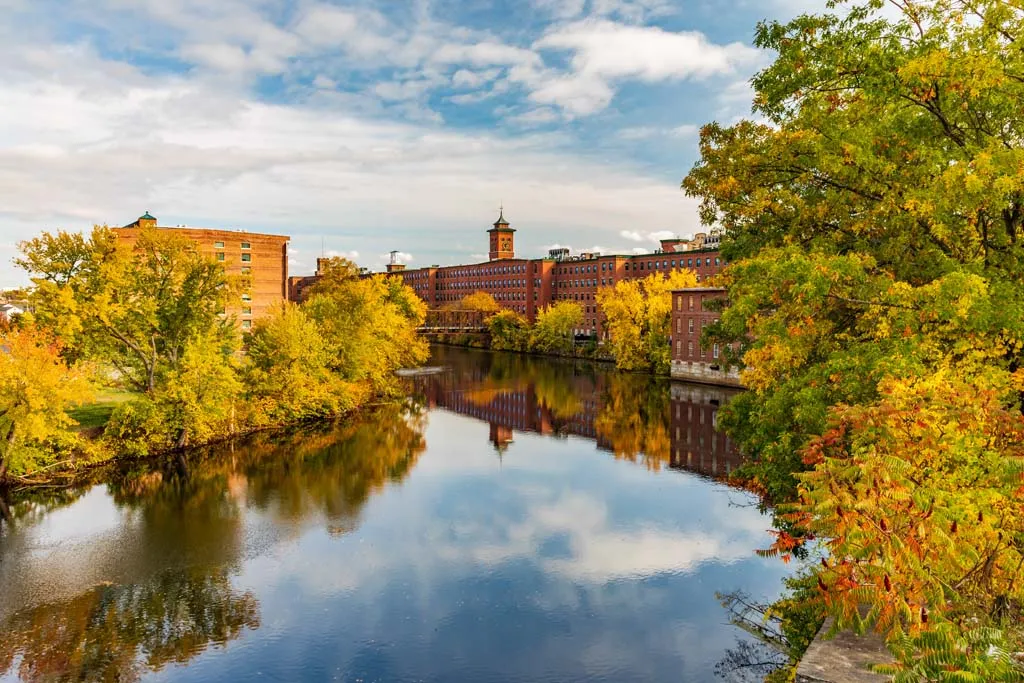 ---
Nashua is considered to be one of the top cities to reside in the United States. The city is fantastic because it attracts a wide range of individuals, from young professionals to seniors.
Nashua is convenient for its residents because of its proximity to Boston and its abundance of local services. The city's thriving economy, stunning scenery, and welcoming atmosphere make it a great place for families and young professionals to call home. You can also take advantage of New Hampshire's favorable tax climate.
Let's discuss ten things to know before moving to Nashua, NH!
1. The city is close to Boston
Located 45 minutes away from Boston, Nashua is a popular suburb that was formerly a part of Massachusetts.
Nashua also places you an hour away from the state's beautiful lakes and mountains and only thirty minutes away from the state's beautiful coastline and beaches. You've got urban centers, water, mountains, and coastlines, all within an hour's drive.
2. Downtown is one of a kind
Everything that makes Nashua a remarkable city can be found in its downtown. Over the past few decades, the city has undergone a transformation as part of the "American Downtowns" program that has turned many blocks into popular areas for downtown strolling and cherry picking.
The eclectic mix of trendy coffee houses (like the excellent Riverwalk Roasters Coffee House), Michelin-starred dining establishments, unique wine bars and Irish pubs, and chic clothing and gift boutiques offers fascinating window shopping and people-watching. The downtown area is bustling and charming.
3. The city is home to seven higher institutions
Nashua isn't big enough to be called a college town, yet it is home to seven universities with a combined enrollment of more than 13,000.
Among these are Southern New Hampshire University (Nashua campus), Franklin Pierce University (Nashua campus), Daniel Webster College, Nashua Community College, Rivier University, Granite State College, and Mount Washington College (Nashua campus),
4. Enjoy nature at Mine Falls Park
Nashua is one of the few places where you can enjoy both urban life and the peace and quiet of the countryside. The city's many popular parks are located just blocks from the city's commercial hub on Main Street and are used year-round for a wide variety of activities.
The 325 acres of Mine Falls Park are home to a stunning network of trails perfect for hiking, biking, running, kayaking, and fishing. Despite the apparent vastness of the land in this city, a trip to the nearest coffee house is a breeze.
5. Catch a show or game at Holman Stadium
Holman Stadium, which opened in 1937 to serve as a playground for local kids, offers more than simply the typical home-field advantage and cold drinks.
Holman Stadium, which is more than 4,000 people strong and has hosted performances by the likes of Bob Dylan, Tina Turner, and Elvis Costello, is a "multi-use" facility in the city, which is also used by the community for everything from little league to major league.
6. Check out The Peddler's Daughter or M.T.'s Neighborhood Eatery and Wine Bar for some nightlife fun
What about a party? Yes, sir! And you don't have to settle for just one exciting nightlife option; there are several to pick from.
Need a bottle of red wine or your favorite cocktail to unwind with? Visit M.T.'s Neighborhood Eatery and Wine Bar. Want to celebrate every day as if it were Cinco de Mayo with a giant margarita? Move the salsa to the Margaritas. Want to find a place where you can drink an Irish pint and swear without feeling too uncomfortable? Visit The Peddler's Daughter, Nashua's most well-known Irish pub.
7. Living costs are 11% higher than the national average
Compared to the rest of the country, Nashua's cost of living is 11% more, at the cost of living index of 111. While healthcare services cost less than the national average, utilities cost 20% more. However, the city's median home price is less than the national average, at $415,152.
With a 78% livability score, Nashua is remarkable despite having some prices that are higher than the national average.
8. The city's unemployment rate is lower than the national average
Nashua's economy has diversified beyond the textile industry, which was formerly its backbone, into other sectors such as healthcare, high technology, the military, and more. The unemployment rate in this city is 2.4% (lower than the national average of 3.5%).
Benchmark Electronics, BAE Systems North America, Teradyne, Southern New Hampshire Medical Center, Nashua School District, St. Joseph Hospital & Trauma Center, and the Nashua city government are some of the largest employers in the area.
Aerospace, education, high-tech manufacturing, healthcare, municipal services, and electronics are some of the most popular local employers.
9. The city is car dependent
To get around Nashua, you'll probably want to get a car. A "car-dependent city," with a low Walk Score of 39, most errands in Nashua need to be driven to. There aren't many pedestrian-friendly areas in the city, either. Downtown, Mine Falls Park, and the South End are the most pedestrian-friendly areas of Nashua.
Nashua is likewise not a great city for bicycling. Nashua's score of 35 indicates that it is not particularly bike-friendly due to the scarcity of bike lanes.
10. Winters are freezing in Nashua
Nashua has hot summers and cold winters with lots of snow. Over the course of a year, the temperature rarely drops below 0 degrees or rises over 92 degrees. The middle of June until the middle of September is the perfect period for outdoor activities.
Nashua may seem like a great place to live, but you should be prepared for brutally severe winters if you do. Temperatures in January can drop to as low as 18 degrees Fahrenheit and rarely rise beyond 35 degrees.
Final Thoughts
Living in Nashua offers a ton of great perks, such as the prime location, unique Downtown, and low unemployment rate. However, the city has a relatively high cost of living, and if you're not a fan of cold winters, Nashua might not be for you.  
Learn More About Living in Nashua, NH