8 Things to Know Before Moving to Keene, NH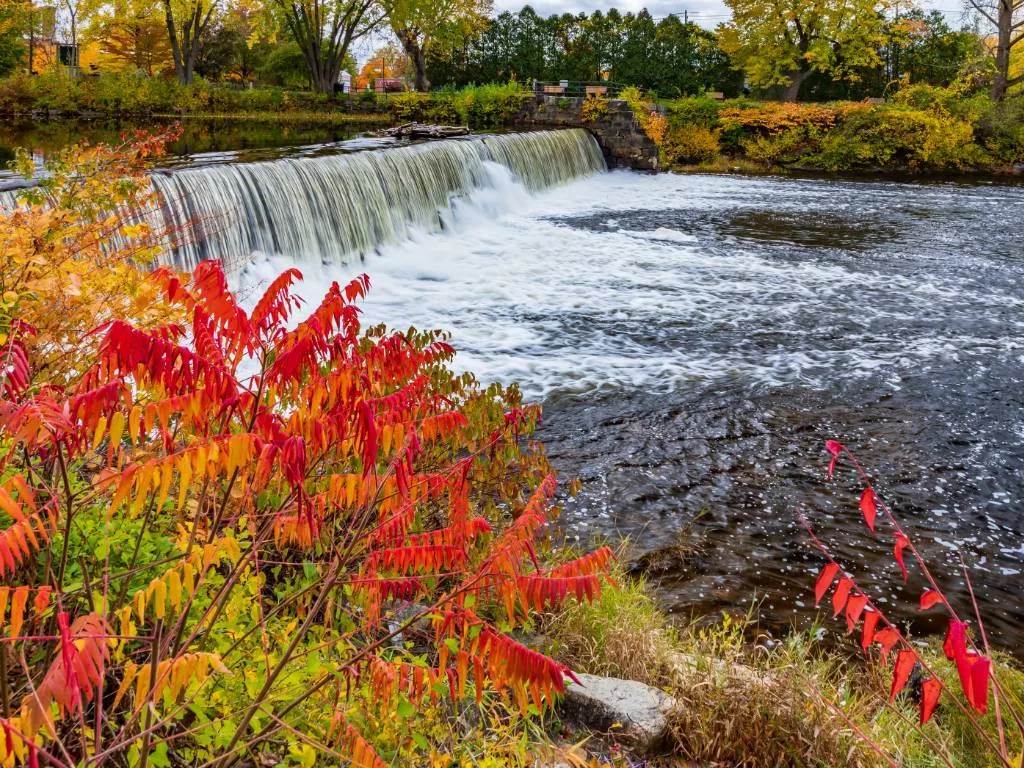 ---
Keene can be found in the Monadnock Region, which is the southern part of the state of New Hampshire. The area is a hidden gem in northern New England, boasting interesting historical landmarks and a vibrant spirit that reaches its zenith during special community activities several times a year.
Located centrally in New England, the city is within easy driving distance of numerous major population centers like Boston, Hartford, Montreal, Portland, and New York. Let's talk about eight things to know before moving to Keene, NH.
1. A lower-than-average cost of living
Living expenses in Keene are surprisingly low. The city has a cost of living index of 86.4, making it cheaper than the typical American city. In Keene, the median price of a home is around $295,700, while the median cost of a one-bedroom apartment is around $950. Monthly utility costs for a standard two-bedroom apartment average around $150.
The local grocery store has decent prices, and there are plenty of other mom-and-pop stores in the area to check out for unique gifts and services. Keene is a great area to live and work because of its low cost of living.
MAF Widget
2. The property crime rate is higher than the national average
Crime occurs at a rate of 23.21 per 1,000 people each year in Keene. Depending on where you live, the odds of becoming a victim of crime range from as high as 1 in 24 in the southwestern areas to as low as 1 in 59 in the western parts of the city.
Keene has a violent crime rate of 15.1, while the national average is 22.7. There's a property crime rate of 49.9, while the national average is 35.4.
3. The unemployment rate is lower than the national average
Unemployment is at an all-time low in Keene, with an unemployment rate of only 2.0%. The city's median household income is $53,499 .
Keene's labor force has grown by 10% in the last ten years, and future job growth is estimated at 24.2%. Some of the city's major employers include C&S Wholesale Grocers, Cheshire Medical Center, Keene State College, and Monadnock Family Services.
4. The city is home to Keene State College
Keene may be hidden away in a somewhat unpopulated part of New Hampshire, but the town nonetheless provides residents and visitors with excellent options for educational pursuits.
A public university with a foundation in the liberal arts, Keene State College, was established in 1863. Over 40 distinct academic programs and specialized majors are available to students at KSC. The city is also home to Antioch University New England.
5. It snows a lot in Keene
The weather in Keene is warm and wet in the summers, cold and snowy in the winters, and partially cloudy all year round. The average annual temperature ranges from around 12 degrees Fahrenheit to 81 degrees Fahrenheit.
From May 27th to September 16th, average daily highs are above 71°F, which is the warm season. From December 1st to March 12th, the average daily high is below 41 degrees Fahrenheit, making this the cold season.
It snows a lot in this city. Keene gets 55 inches of snow yearly, higher than the national average of 38 inches.
6. Visit the second most popular hiking destination in the world
At 3,615 feet, Mount Monadnock towers above the surrounding area of Southern New Hampshire, and it is very close to Keene. There are an estimated 125,000 hikers that ascend this peak each year, making it the second most popular hiking destination in the world after Japan's Mt. Fuji.
The mountain of Monadnock is a popular destination for hikers in New England, and not just because of what Ralph Waldo Emerson said about it. Since it is the highest peak in the area and its peak is flat, you can see in every direction without obstruction.
MAF Widget
7. Downtown Keene is quite unique
Keene's downtown is one of a kind, featuring unique stores and restaurants along its picturesque Main Street, a park, a white church, a historic theater, and cozy cafes and bars. This charming downtown area was used to shoot several scenes from the 1994 film Jumanji, starring Robin Williams.
With its charming gazebo, fountain, and grassy area (where occasionally live music can be heard), Central Square is an ideal place for a stroll. Then, if you're in the mood for a good read or a tasty treat, stop by Toadstool Bookshop or Life Is Sweet Candy Store. Luca's Mediterranean Cafe is a hidden gem where you can sample authentic French, Italian, and Spanish dishes in one sitting.
8. Take the kids to Cheshire Children's Museum
You can help your kids develop a lifelong love of learning at the Cheshire Children's Museum, conveniently located in the heart of town. Children will love this fun and educational museum because of the various ways it encourages them to play and learn, covering a wide range of topics, from art and math to science and literature.
It's a great way to get them thinking outside the box, and it gives parents a break from having to cater to their kids' every whim. They can expand their knowledge of travel, the Monadnock area, New Hampshire, and the world.
To Sum it All Up
If you're considering a move to Keene, you won't be bored. This charming college town and its environs offer more than enough entertainment and opportunity for everyone to be satisfied with their life, with its low cost of living, great employment opportunities, and lots of adventures to embark on. However, the city has a higher-than-average property crime rate, and it snows a lot too. 
Learn More About Living in Keene, NH