10 Things to Know Before Moving to Naples, FL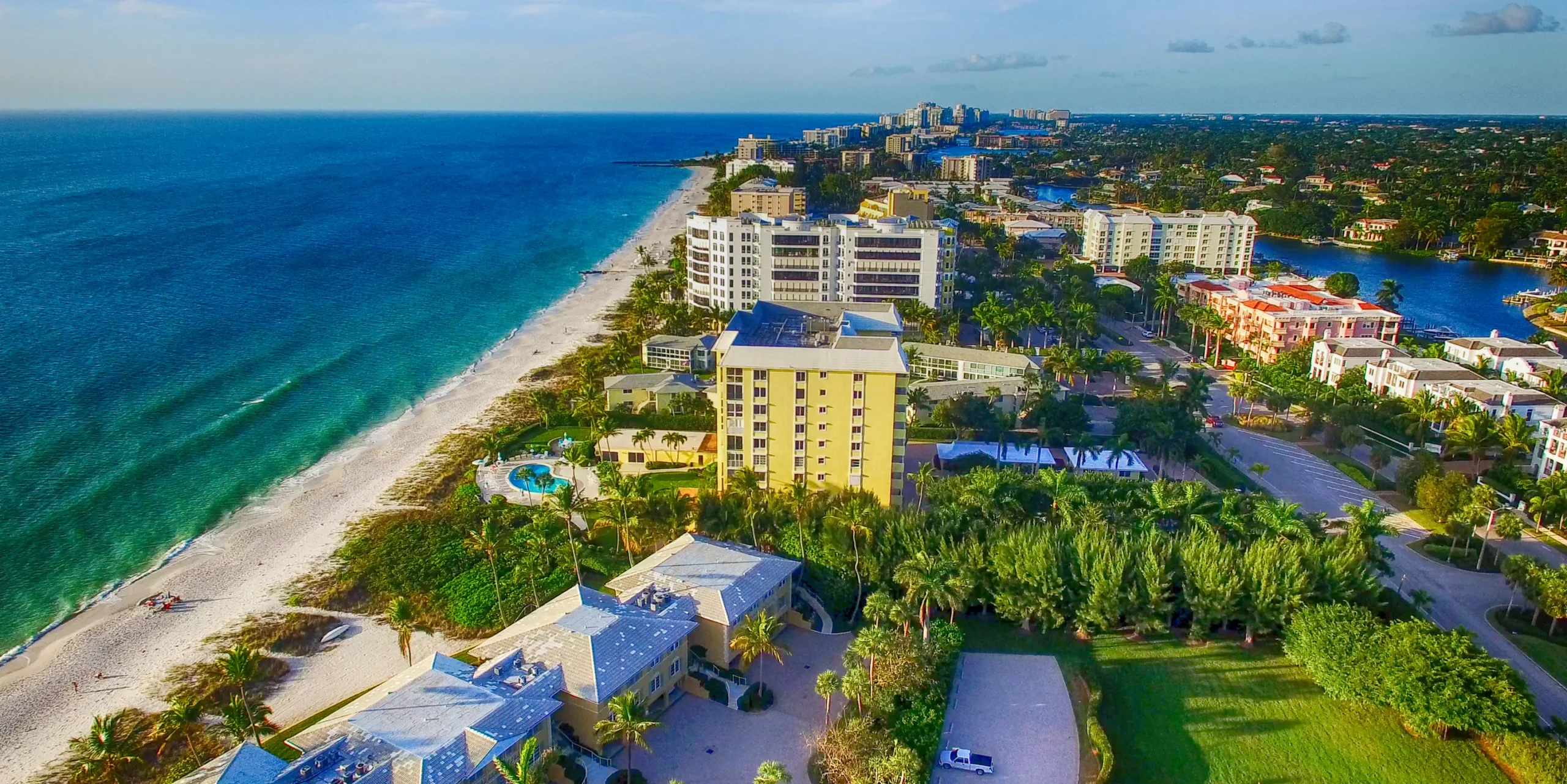 ---
Naples, Florida, has the second highest concentration of millionaires of any city in the United States, making it one of the wealthiest places to live in the country. Because of its high standard of living and relatively high per capita income, Naples is a popular area to settle down. This city, located in southwestern Florida on the Gulf of Mexico, is famous for its upscale shopping, several golf courses, and stunning sunsets on its pristine beaches.
Naples is widely recognized as one of the safest cities in Florida due to its extremely low crime rate. The crime rate here is 90% lower than the rest of Florida, allowing you to feel secure while strolling your dog or raising your children.
Thinking of moving to Naples? Here are ten things to know before making the move!
1. Get a job in the service or healthcare sector
Naples is a leading city in terms of predicted job growth, with a job market that has increased by 0.9% over the previous year. Jobs in Naples are expected to increase at a faster rate than the national average (39.3 percent) over the coming decade.
While many of these new positions are in the service sector, others can be found in healthcare and the corporate world. Collier County Public Schools, Marriott International, and NCH Hospital System are three of the most prominent employers in the area. The headquarters of Arthrex and ASG Technologies are located here as well.
Naples is an excellent place to get work, as there are more than 6,000 vacant positions. Cape Coral and Fort Myers are also commutable if you're seeking employment outside of Naples.
2. You'll probably run into a celebrity
A famous person could be living next door to you. Naples is a popular vacation destination for Hollywood stars. Many renowned people have second homes in this coastal area, so it is entirely possible that you may live next door to one of them or run into one while out shopping.
You don't have to go as far as California to see a famous person. You got them right here on the southern shore of Florida. Celebrities including Judge Judy, Bob Segar, Sean Hannity, Brett Bair, Jane Seymour, Mary Carillo, and Alex Lifeson are regulars in the Naples and Marco Island areas. So you never know who you might run into.
3. Attend the Naples Craft Beer Festival or the Naples Stone Crab Festival
People in Naples enjoy socializing with one another at city-sponsored events. If you enjoy participating in local activities and seeing what Naples has to offer, you may be interested in attending some of the following annual events.
Each March, Naples hosts the Naples Craft Beer Festival, where beer enthusiasts can taste a variety of handcrafted beers while also feasting on tasty food and listening to live music.
If you're a seafood enthusiast, then the Naples Stone Crab Festival is the festival for you.
In May, you can go to the Naples Shakespeare Festival and enjoy free productions of "Romeo and Juliet" and other Shakespearean works right on the beach.
4. It's home to more than 90 golf courses
Over 90 18-hole golf courses can be found in Naples right now, with 30 of them being public. Golf is practically a second language for locals, so if you're planning on relocating there, you should probably get some decent clubs and get your tee times booked in advance. Naples, which calls itself the "Golf Capital of the World," has the second-highest concentration of golf courses per resident.
The city is home to some of the world's best golf courses, including the Hammock Bay Golf Course, Glen Eagle Golf and Country Club, Heritage Bay Golf and Country Club, Bonita Bay, Riviera Golf Club, and Cedar Hammock Golf and Country Club.
5. Real estate options are communal in nature, so read your HOAs agreement carefully
If you're thinking about moving to Naples, you have more than a hundred different neighborhoods to pick from. One can get a different sense of what it's like to live in Florida from each of these neighborhoods. It leaves your final decision up to your own preferences and, of course, your budget.
Home Owners' Associations typically have certain rules and regulations that residents must follow. In order to avoid any unwelcome surprises, it is imperative that you read all of the paperwork associated with your home.
6. It's safer than 66% of cities in the U.S.
Overall, Naples has a 37% lower crime rate than the U.S. average. Statistics show that the city is 75% safer than the state of Florida as a whole when it comes to violent crime. The property crime rate is also 30% lower than the statewide average.
Naples is one of the safest cities in Florida and a good option for anyone wishing to settle down there. It's safer than 80% of California cities and 66% of American cities.
7. You'll need to beware of the tourists
Throughout the year, Florida is a favorite vacation spot for people from all over the world. Many are drawn to Naples because of its warm climate and beautiful beaches, and you will find that this is the case.
Despite the fact that their spending boosts the local economy, pedestrians must be wary of the Segway riders who have invaded the streets. This issue is directly responsible for some of the traffic problems that you may encounter throughout the city.
8. It's not the best environment for kids to thrive
Naples has a significantly lower youth population than the national average, with only 10% of people being minors. McDonald's Playland and other standard parks and playgrounds are available, but otherwise, the city lacks attractions aimed squarely at families with young children. Other than going to the beach or a park, the best things to do in the city include visiting the library or the Golisano Children's Museum.
Some shoppers may be relieved to hear this news because it means there will be fewer wailing infants and toddlers in the supermarket. However, it also implies that the economy is tilted toward the elderly, making it difficult for working families to get ahead.
9. Living here costs 11% higher than the national average
The overall cost of living index is 111.9, which is higher than the US national average of 100. Considering that the state of Florida as a whole has an index of around 103, it's safe to say that Naples is also more affluent than the rest of the state.
Despite all the Millionaires, the median property value is currently at $580,568. Condos are still the only reasonably priced housing choice in the city, and developers have capitalized on this by making them everywhere.
10. There are a lot of animals in the area
Naples is a great place to visit if you're interested in seeing spiders, frogs, lizards, and snakes, as these animals thrive in the area.
Since the Everglades and the ocean are so close, you could spot an alligator or two while you're having a walk. Although rare, panthers and bears have been spotted in the area on occasion. Several people in the area allow their pet pythons to go free, which caused some problems. IF you would like to be a python hunter, come hither.
People generally have problems with mosquitoes. Since it doesn't get cold enough in the winter to completely wipe them out, you should use repellent and protective clothing at dawn and dusk to protect yourself.
To Sum it All Up
When you choose to move to Naples, you get to enjoy a stable economy, options for entertainment, safety, and lots more. However, there's also the high cost of living, the presence of animals, and the lack of opportunities for children. 
Learn More About Living in Naples, FL