Pros and Cons of Moving to Norfolk, VA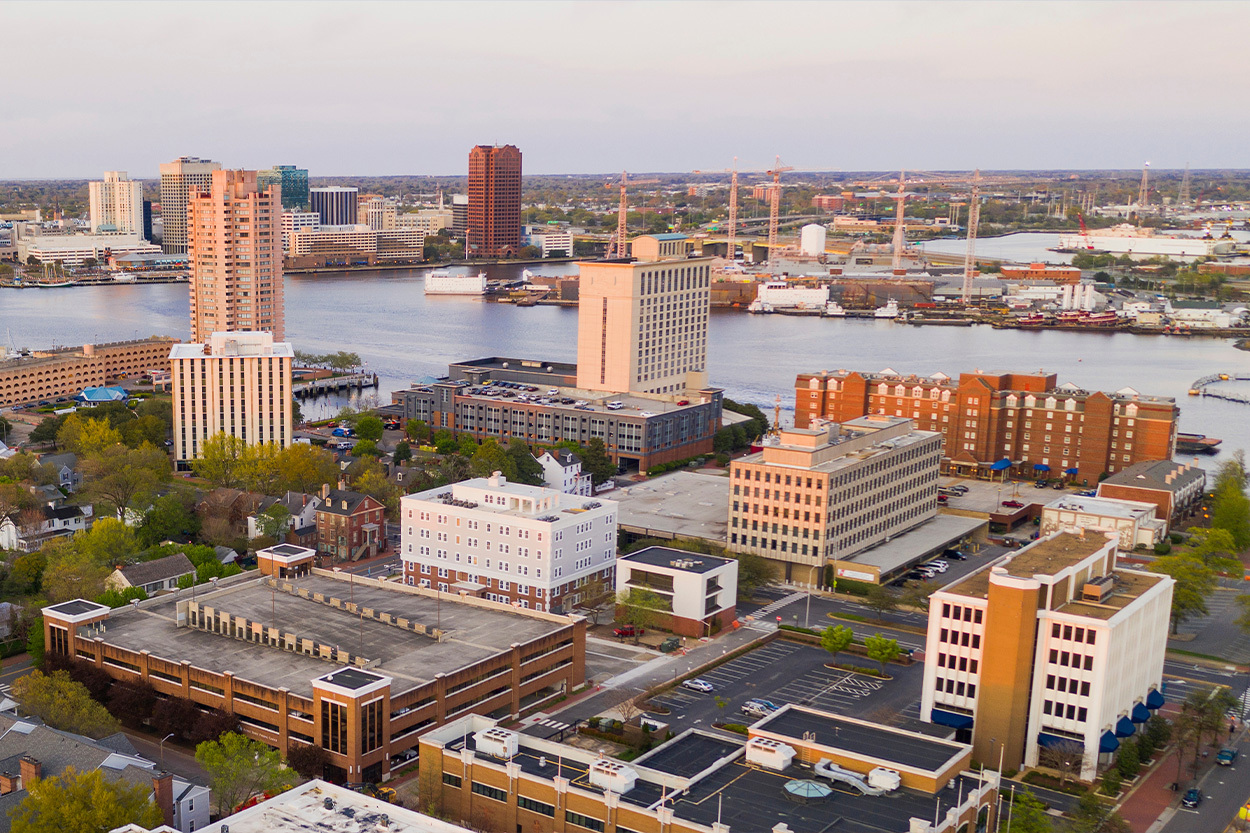 ---
Welcome to Norfolk, Virginia.
Known for its large Naval base, beaches, and love of the arts, Norfolk Virginia is a great place to consider settling down.
But even though this city has much to love, it also has quite a lot of things to despise.
That's why, in this video, I'll share all the key pros and cons to give you a picture of what moving here will really be like.
So if you're ready for me to burst your bubble, let's get started!
MAF Widget
Con #3, Weather
The weather in Norfolk isn't bad per se, but certain elements can make somewhat bad weather horrible.

For example, It doesn't get extremely hot in this city. But it does have ungodly amounts of humidity–which can make even the strongest deodorant throw in the towel.
Another example of this is flooding. Since Norfolk is located below sea level, many parts of the city are under the threat of consistent flooding.
It's pretty normal for a stormy day to lead to a lot of flooding in the area.
So just keep that in mind before you move.
Con #2, Poor schools
If you're someone who has young children at home, you might want to push moving to Norfolk back until they're out of the house.
Because the schools here are pretty bad. And when I say bad, I mean the kids teaching one another would probably be an improvement.
A couple of schools are in the bottom 10% of schools in the state. That's like even the valedictorian has a 2.5 GPA bad.
Obviously, I'm joking. But only a little. As a parent, you'll need to seriously consider what school district your home is in because it could be disastrous for your child's future.
On the bright side, there are a few really good schools in the city. Schools like Larchmont Elementary and Walter Herron Taylor Elementary are both really good options.
But as long as you do a little planning around this, you should be fine.
Con #1, Crime rate
This one should be quite alarming.
Because the crime rate in Norfolk is ridiculously high. At the time of this recording, it sits at 57% higher than the national average.
Even the FBI considers Norfolk to be the most dangerous city in Virginia. Listen, when the FBI tells you moving to a city is a bad idea, you might want to listen.
Unless you just like the idea of Shemar Moore saving you at the last second from your kidnapper, I'd strongly recommend buying some type of firearm if you want to call this city home.
And whatever city you do decide to move to, just make sure you use the service at homeandmoney.com
Because they'll make the process of buying a house as easy and stress-free as possible.
And they'll do this byl hooking you up with your very own personal assistant who will match you to your dream agent, find you the best grants and programs to help you save money, and literally do all the heavy lifting for you
Best of all, their service is 100% free!
Just fill out the quick form below to get started.
MAF Widget
Ok, now let's check out some pros of living in Norfolk.
Pro #3, Beaches
One of the best benefits of living in Norfolk is how easily accessible the beach is.
And the city is home to 3 beach parks. Which include Community Beach Park, Ocean View Beach Park, and Sarah Constant Beach Park.
And if for some reason you're not a fan of any of those, you'll also have many other beach options up and down the coastline.
One of the best parts about being so close to the beach is that criminals hate it there. Think about it. When was the last time you heard of a crime happening at a beach?
Exactly.
So if you ever want to get a break from all the police chases and shootouts that happen in Norfolk, just make your way to the nearest body of water.
Pro #2, Cost of living
Want to know one of the best ways to combat high inflation?
Move to an area with a low cost of living. In my opinion, this is where Norfolk truly shines. Because the cost of living here is more affordable than many people realize.
The average cost of groceries, utilities, and housing are slightly below the national average. And the median home price in this city is around $242,000.
It's safe to say that you'll be able to save a pretty penny here. Which will put in you the best situation to appreciate this next pro.
Pro #1, Things to do
Norfolk has plenty of activities for the whole family to enjoy.
People looking to have an exciting date night can check out its museums, fine dining, art galleries, and great nightclubs.
The kiddos will have a blast visiting the beach, Virginia Zoo, or spending time on a boat.
And if you're more of a boring individual, Norfolk also has a thriving bird-watching scene. Which is sure to keep both old people and serial killers entertained.