The Pros and Cons of Living in Austin, TX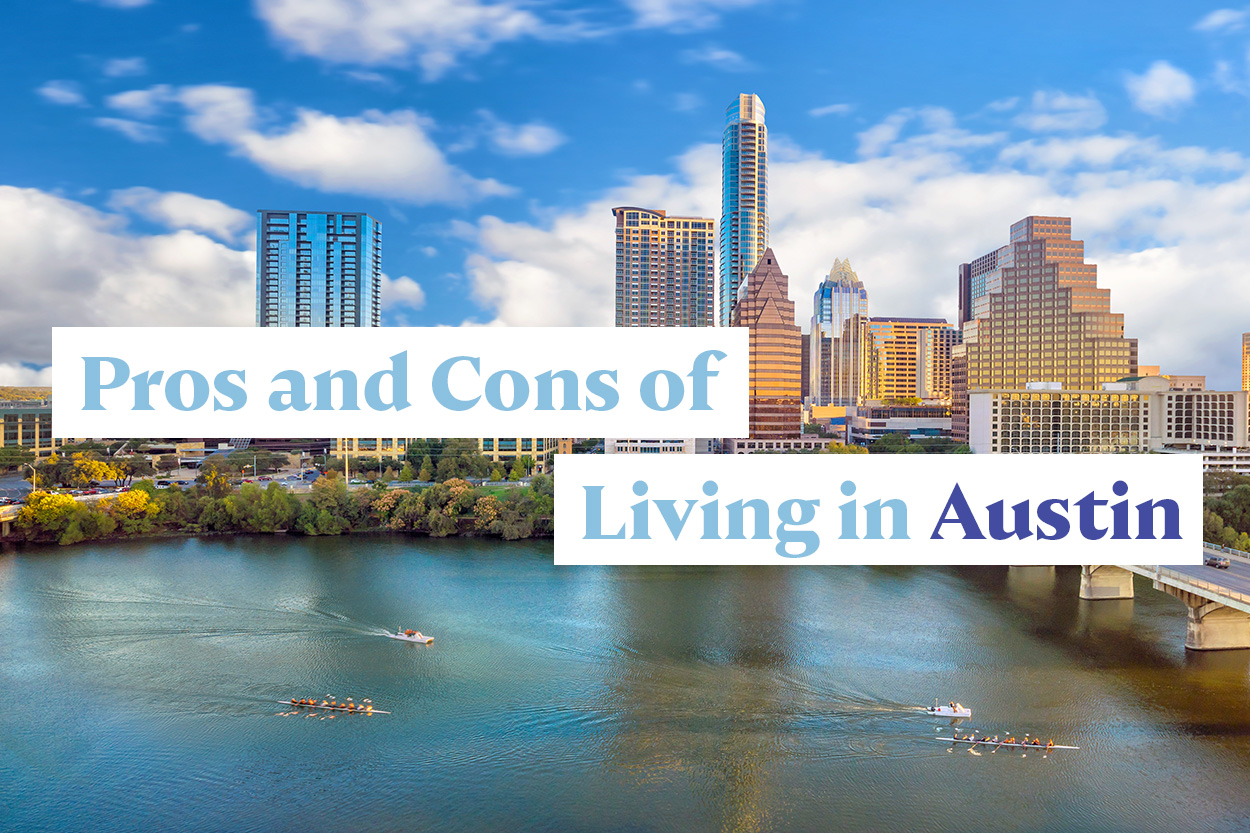 ---
Howdy, y'all!
Happy you decided to click on this article and I'm even more excited to talk about the next city on our list.
Because today is all about Austin, Texas.
Austin is one of those places that you can talk about endlessly just because of how popular it is.
And if you're someone looking to make the move to this city, then you should stick around while I cover the main reasons why people love, and despise this city.
Let's get started.
MAF Widget
Con #5, Lack of public transportation
Even though Austin is a fast-growing city, there is still much to be desired when it comes to public transportation.
Because moving to this city means you MUST have a car available.
That is, unelss you plan on running around the city like Forrest Gump. I wouldn't suggest it tho.
The truth is, Austin doesn't have the public transportation infrastructure needed to get people from point A to point B.
Sure, they have public buses and such. But there isn't near enough of them to ease the transportation burden.
But having a car doesn't completely eliminate this problem. Instead, it gives birth to a different one.
Con #4, Traffic
If you thought having a car solved all of your problems, just wait until you see the traffic.
Because this is one of those issues in Austin that gets worse and worst every year.
It's also one of the reasons why locals beg people to stop moving to the area. The cities infrastructure just can't handle all of the transplanted residents.
And for the love of God, make sure your AC works in your car because our next con will leave you gasping for air without it.
Con #3, Constant heat
Listen to me very closely–Austin. Is. HOT!
And honestly, there's really no escaping it. If you think you'll get relief from the heat during the cooler months, forget about it.
Austin doesn't have 4 seasons like other cities. When you live here, you're in for one big long hot experience.
To give you an idea of what to expect, it's not unlikely for the temperature to be 100 degrees several days in a row during the summer months.
And the hottest day to date came in at a whopping 112 degrees.
Now, this could be good news for those of you looking to lose a bit of water weight. But for everyone else, you'll likely treat your AC like gold.
Con #2, The Housing market
Before you decide to move to Austin, there's one thing you should know–housing here is expensive.
The average price of a home is $540,000 dollars, and home prices have increased by 30% over the last year.
Part of the reason why homes are so expensive is due to the population boom that Austin has recently experienced during COVID. But if you ask me, the house prices are more likely to take your breath away…see what i did there?
Anyway. If you can swing it, be my guest.
You'l be happy to know that Austin has a good diversity of homes. However, it is severely lacking when it comes to diversity of ppl.
Speaking of which.
Con #1, Gentrification
The city of Austin is great at a lot of things.
But one of the things it's best at is gentrification. Seriously, if this was an Olympic sport, Austin would be Michael Phelps with the gold medals.
Austin is one of the most gentrified cities in the country with over 72% of its population being white.
And this lack of diversity could be an issue if you come from a different cultural background. So, just keep that in mind before making the move.
Ok, let's switch gears a bit and focus on some of the more positive aspects of this city.
Pro #5, Locals
One thing people love about the city of Austin is just how nice the locals are.
I don't know if it's the constant sunshine or the gentrification, but whatever the cause, they always seem to be in a good mood.
One reason for this seems to be the pride that locals take in their city. Locals love to talk about Austin, and specifically love to talk about Austin to people who aren't from Austin.
So if you don't mind people striking up a conversation with you in the check-out line. It should be relatively easy to make friends here.
Pro #4, Job opportunities
Here's something you might not know about Austin, but it has plenty of job opportunities.
Especially considering companies like Google and Tesla have established a base there.
The job market here is expected to grow 47% over the next 10 years. So it's safe to say that you'll have no problem finding a job if you make the move.
And when you consider that the state of Texas has no income tax, making the move sounds even sweeter.
Pro #3, Constant sunshine
We've talked about how hot it can get in Austin.
But with the heat, comes 228 days of sunshine per year. The weather conditions, when it's not too hot, make it perfect to find an outdoor adventure to enjoy.
And outdoor activities are something that Austin has an abundance of.
You'll find miles of hiking trails, biking trails, kayaking, canoeing, and swimming in the Colorado River.
So even if the heat is a nuisance, you'll find plenty of ways to cool off.
Pro #2, Food
Ok, I know this video is for you. But here's one of the reasons why I would move to Austin.
The food scene is impeccable.
Austin has been ranked as one of the most notable food cities in the country. I mean, just one taste of their Tex-Mex or barbecue and you'll quickly see why.
But one of the reasons why I consider this to be a major selling point is for kind of a selfish reason.
You see, I LOVE food trucks. You prepare literally any type of food on four wheels and I'm a guaranteed customer.
And Austin just so happens to be one of the food truck capitals in the US.
For that reason alone, the city will always have a special place in my heart…and arteries.
MAF Widget
We're getting close to the number 1 reason why people love Austin TX.
But before I share that, I've got a quick message for you.
Here at Home and Money, we make the whole process of getting a home easier (even if you're a first-time home buyer).
We have a whole team that will connect you to the perfect agent so you can finally get that dream home. Plus, we'll equip you with your very own personal concierge if you're a first time home buyer–Which, if you've ever purchased a home, you know is a HUGE help considering how complicated the process can be
Best of all, this service is absolutely free!
Just check out the link below for more details.
MAF Widget
Ok, now where were we.
Pro #1, Music and culture
This is probably the number one reason why people love Austin.
The music scene is undefeated.
It's regarded as the live music capital of the world, and for good reason. There are more live music venues here than anywhere else. Plus, tons of festivals come to Austin annually, including the immensely popular SXSW festival.
So if you happen to be a fan of these types of events, living in Austin can put you right in the center of the action.
And there you have it.
The top reasons to move to, or avoid Austin Texas.
I hope you enjoyed learning about this city, I'll be back with another article right after I gorge on a few of these food trucks.
Until next time!