8 Things to Know Before Moving to Jacksonville, NC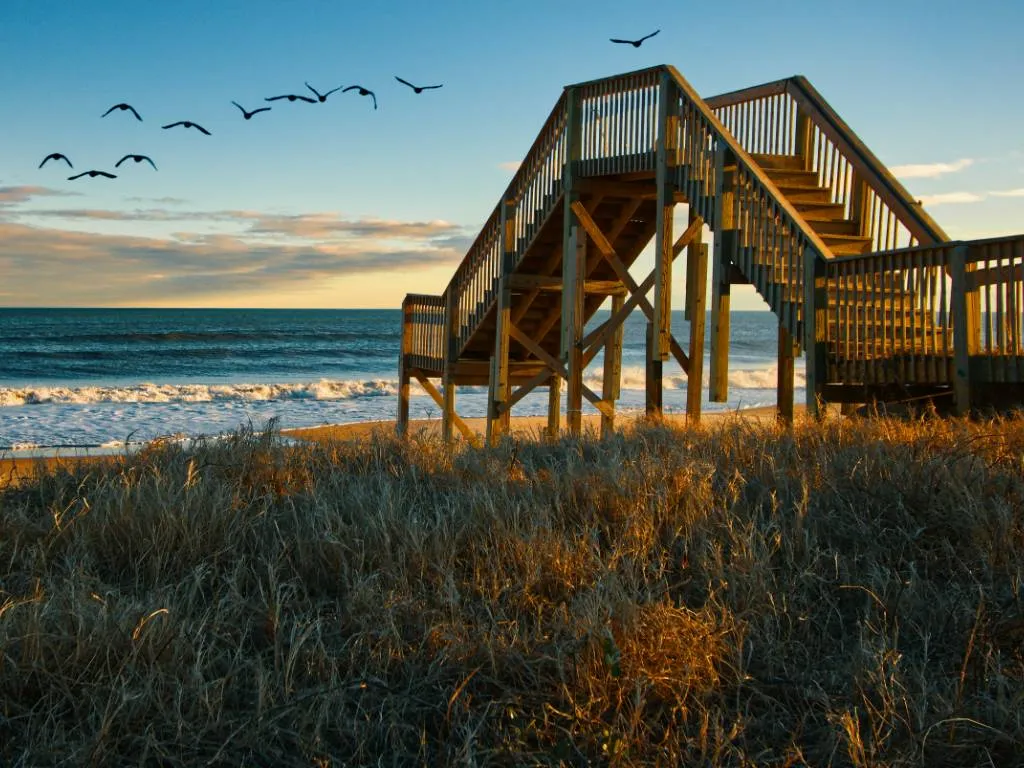 ---
If you've ever thought of living in a vibrant city that has a thriving economy and offers the opportunity for many outdoor activities, then Jacksonville, North Carolina, might be just the right place for you.
Jacksonville, which has a rich history in the military, is located in Onslow County. It has a population of 72,266 residents, making it the 14th largest city in North Carolina. The city has a laid-back, beachy atmosphere, and there are lots of activities you can enjoy here, such as hanging out at the beach, trying out a new restaurant, going on a hike, or going shopping. You'll never be bored in this city.
Let's talk about eight things to know before moving to Jacksonville, NC!
MAF Widget
1. A good place to raise a family
Jacksonville is a wonderful place to raise a family. In terms of education, there are excellent schools in this region. Jacksonville has 111 schools, and they include 44 preschools, 31 elementary schools, 20 middle schools, and 16 high schools. 25 of these schools are public district schools, 1 is a public charter school, and 85 are private schools. Most of these schools are rated "B" or better, indicating they provide a high-quality education.
There are also two higher institutions in this city; the Coastal Carolina Community College and the University of Mount Olive.
Jacksonville also has a lot to offer in terms of entertainment. The city is naturally filled with parks, green areas, and waterfronts, ideal for a picnic or a pick-up game for families. Zing Zumm Children's Museum, the Altitude Trampoline Park, and Lynnwood Park are all great options for kids.
2. Enjoy spicy barbecue at Mission BBQ
Jacksonville is known for its barbecue, and Mission BBQ is the favorite spot of residents.
Not only can you get some of the best fresh spicy barbecues around, but you can also get some pulled pork, pulled chicken, sandwiches, salads, and drinks. If you move to Jacksonville, Mission BBQ might become your regular stop.
3. Visit Topsail Beach on a sunny day
If you enjoy putting your toes in the water, Jacksonville is the place to be because of all the wonderful beaches in the area. Topsail Beach, however, is the favorite of both locals and tourists. This stunning beach was named the best small beach in the United States in a poll taken by the travel website TripAdvisor.
An interesting fact about Topsail Beach is that, unlike other popular beaches, it is not overcrowded, and it is large enough to accommodate everyone.
You can also visit Carolina Beach, Emerald Isle, Kure Beach, Masonboro Island, Myrtle Beach, and Surfside Beach if you're looking for other beaches close to Jacksonville.
4. Summer is hot and humid
In the summer, Jacksonville experiences extreme heat and humidity. It's not uncommon for temperatures to reach into the 90°s, and this scorching summer temperatures discourage most visitors.
Insects like mosquitoes, sand gnats, and palmetto bugs are major nuisances during this season. It does rain occasionally in July and August., However, when the temperature isn't too hot, the summer also encourages lots of outdoor activities like biking, hiking, fishing, swimming, and picnicking.
If you're moving from a colder region, you'll have to adjust to the weather here.
5. It rarely snows in Jacksonville
Even though winters in Jacksonville can be chilly, it rarely snows. Some people might find this desirable, while others might feel more at home in a snowier climate. A major reason for Jacksonville's mild winters is because of its proximity to the shore.
If you are moving from "up north," you will probably be happy to get away from the cold and snow.
6. Be prepared for the hurricane season
As a coastal city, Jacksonville is no stranger to hurricanes. This is a serious drawback to living here as the hurricane season lasts for almost half of the year, and it is often accompanied by floods.
As a resident of this region, you'd need to set aside money each month to cover the cost of flood insurance. Also, during the hurricane season, most of the city businesses have to close down and people evacuate the city sometimes. If you intend to relocate here, you should familiarize yourself with flood zones and prepare for hurricanes.
7. The cost of living is 18% less than the national average.
Jacksonville has a cost of living that is 18% lower than the national average, at an index of 82.
Around 3% less is spent on utilities than the rest of the country. Groceries and transportation cost less than the national average, while healthcare is 20% more expensive than the national average.
The low cost of living is majorly attributed to the low housing costs. While the national median home price is $428,000, the median home price in Jacksonville is only $227,309.
In comparison to many other regions of North Carolina and the United States, Jacksonville is a relatively inexpensive place to call home.
MAF Widget
8. There are plentiful job opportunities
Jacksonville is home to a wide variety of job fields. The military, healthcare, education, lodging, food service, construction, and social assistance are the major economic sectors.
Residents can easily find jobs in a variety of fields because of the city's strong economy. In addition, the inhabitants of Jacksonville don't have to go far to reach larger places like New Bern, where they can enjoy access to world-class events and possibilities. The city's government is responsible for 26% of the jobs.
Additionally, the city's employment rate has increased by 1.0% over the previous year. Some of the top employers in Jacksonville are Onslow Memorial Hospital, Seashore Insurance & Associates, Onslow County Schools, and Jones-Onslow Electric Membership Corporation.
In Conclusion
Jacksonville is a great place to call home because of all the benefits it provides, such as plentiful job opportunities, a low cost of living, and excellent schools. However, if you decide to relocate to this city, keep in mind that it is prone to hurricanes and has hot, humid summers.  
Learn More About Living in Jacksonville, NC