Pros and Cons of Living in Richmond, VA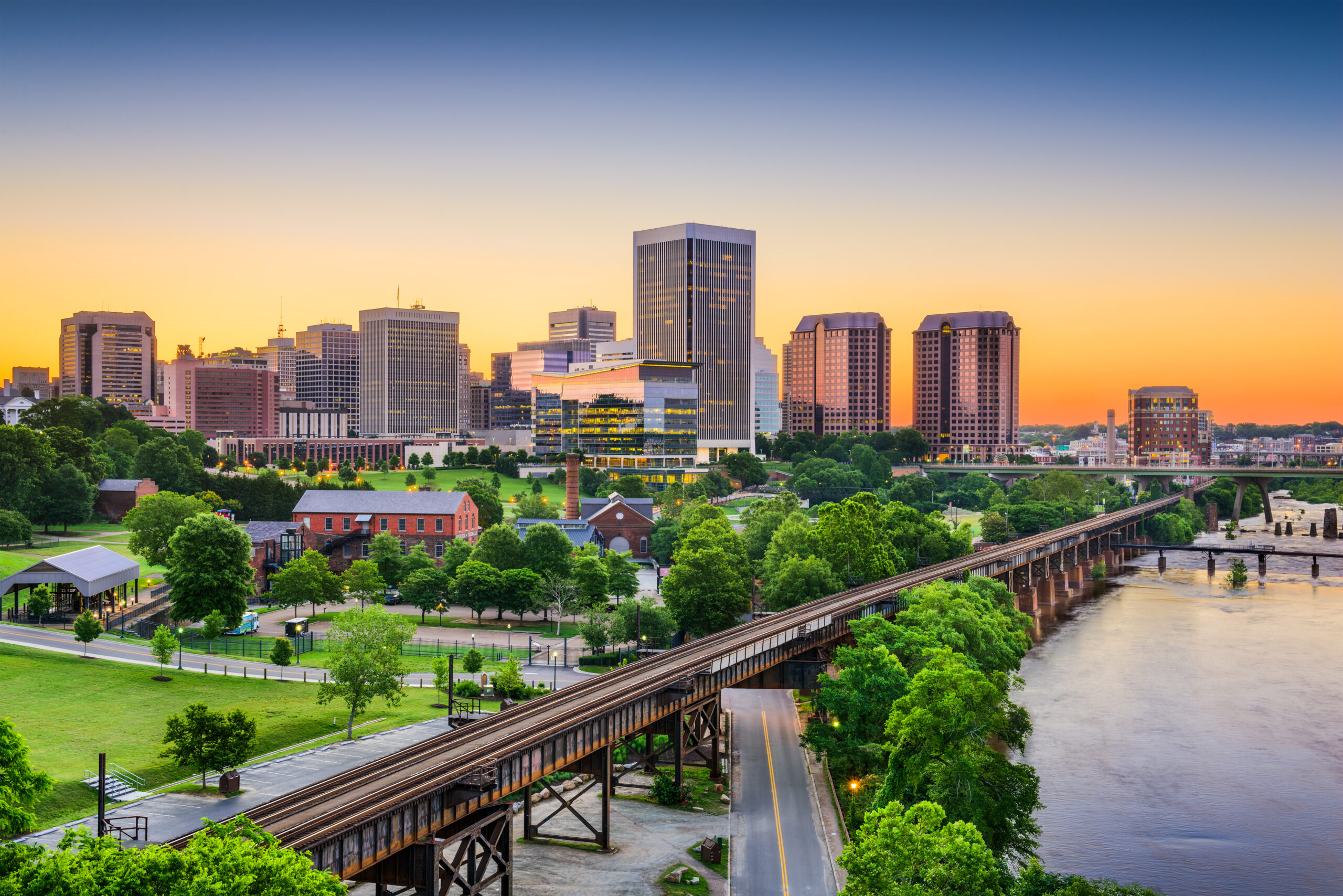 ---
Are you thinking of moving to Richmond, Virginia? Here's all you need to know about the city!
This capital city of Virginia is known for its charming atmosphere, ancient buildings, pleasant climate, peaceful parks, thriving culture, and a plethora of employment opportunities. With lots of things to do and lots of places to see, Richmond just has it all.
But hold on, don't get too excited yet. Living in Richmond isn't all sunshine and flowers as you might think.
The city is a great place to live, but like any other place, Richmond certainly does have its own cons.
It's important to weigh the pros and cons before making a final decision, so in this article, we'll be discussing 10 Pros and Cons of living in Richmond, Virginia. By the end of this post, you'll be able to make an informed decision and decide just whether or not Richmond is the place for you.
MAF Widget
Pros of Living in Richmond, Virginia
1. Tons of job opportunities
There are so many career prospects in Richmond, you'll have little or no trouble getting a job if you move to this city. Richmond is a thriving hub for numerous industries, and with a total of over 700,000 jobs, the labor market is the 15th fastest-growing in the country.
Now, don't be too eager to pack your bags and hit the road just yet. You should bear in mind that getting a job in Richmond is easier if you have a certain skill or qualification, and this makes the unemployment rate in the city a little higher than in the rest of the state.
As a tip, health, finance, agriculture, and business are some of the major employers in Richmond, so having a skill or degree related to these would increase your chances of getting a job quickly.
2. Arts, History, and Culture; You've got it all here
When discussing the history of the United States, it is impossible to ignore the significance of Richmond, Virginia. The city is rich with history everywhere you look. For over a year after moving to the city, you can spend every weekend discovering something new without getting bored. Yeah, it's that amazing.
From the Civil War cannons to the Thomas Jefferson-designed Capitol, to the Revolutionary Trail, to the headquarters of Robert E. Lee, to Henricus Historical Park, there's a lot to see and learn when it comes to history in this city.
If you're passionate about arts and culture, you'll never want to leave Richmond. There are lots of museums in the city which highlight their strong affinity for arts and culture.
The Richmond Mural Project has converted the city's walls into an art gallery, attracting some of the best street artists in the country. The Virginia Museum of Fine Arts houses some of the world's best collections of Art Nouveau and South Asian art. And there's also the Virginia Museum of History & Culture where you can learn about America's past.
In general, Richmond is a paradise for art lovers and history buffs.
3. You don't have to worry about traffic 
Traffic is a nightmare for people living in major cities in the U.S, but good ol' Richmond has proven to be an exception.
Richmond provides many services and conveniences that can be found in a major city, but without the accompanying traffic. Now that's a sweet deal, you'd agree.
On a bad day, you'll only spend an extra 15-20 minutes in traffic. And for people who are used to the heavy traffic in places like Los Angeles, that's not even traffic at all!
It's a great place for people who might have a lot of things to do, but don't want to deal with the hassles of getting around a big city.
4. Lots of fun things to do
If you consider yourself a social butterfly, Richmond's social scene will be right up your alley.
There are many things to do to keep you occupied. From live music every week to different festivals, you'll never run out of things to do. The city has lots of parks, zoos, and gardens where you can get some fresh air and have a fun time with the family.
And of course, the food scene in Richmond? Just spectacular. Fall Line Kitchen and Bar, L'Opossum, and Shagbark are just some of the amazing restaurants in this city, where there's food from all over the world, including some delicious Southern dishes.
5. A convenient location
Richmond is an ideal location because it places you in the center of the state of Virginia, and it is close to so many big cities, including Washington D.C. and Pittsburgh.
Anyone hoping to live close to the urban centers of the East Coast should definitely make this city their permanent home.
And if you're tired of visiting all the attraction sites in town and you long for some time away from the bustle of the city, then located west is the George Washington and Jefferson National Forest.
Cons of Living in Richmond, Virginia
1. The crime rate could really be better
Richmond's crime rate is significantly higher than the state average, even though Virginia as a whole has a relatively low crime rate. In fact, the crime rate in this city is 17% higher than the national average.
The good news is that anyone thinking about relocating to the area can do some research online to find out which places are the most dangerous and how to avoid them.
While not every part of Richmond is at risk of crime, it is important to be aware of the places that are.
2. Way too many nuclear power plants
Four nuclear power facilities are located in Virginia, and Richmond is home to two of those nuclear facilities. This number might not be astronomically high alright, but it's enough to make a lot of newcomers feel uneasy and worried for their safety.
Pay attention to emergency exits and formulate a plan for your family in case of an emergency so that you can get away as quickly as you need to.
MAF Widget
3. The cost of living is a little on the high side
The high cost of living is another reason why you might want to rethink moving to Richmond. With a cost of living index of 102, living expenses in this city are a little high because and are about 2.5% higher than the national average. The monthly average cost of living is about $1900, and the median home price is $282,800
Price tags on everyday items and services are generally higher than average, so anyone thinking of relocating there should be aware of this.
4. A terrible place for people with allergies
Those who suffer from pollen allergies will have a difficult time in this city, especially during the pollen season. In fact, Richmond has been listed as the 4th worst city in the U.S for people with allergies, so you know it's pretty terrible. The various kinds of trees and plants in this city are what make pollen so abundant.
5. Poor transportation infrastructure
Richmond's crumbling transportation infrastructure might make getting around the city a bit of a hassle. Erosion and potholes make driving a little more of an adventure than usual.
When it comes to pedestrian safety, Richmond drivers rarely follow the rules of the road. Vehicles constantly block bike lanes in the city, and many of them will get angry with you if you're in their way, which might result in the all too common road rage. To avoid danger, you should always be on the alert in this city.
Conclusion
The advantages and disadvantages of living in Richmond, VA highlight the fact that it's not the ideal location for everyone, but it does have its good sides. The absence of traffic might be a major pro that excites you, but if you'd prefer to stay in a place where your safety is assured, then the power plants and high rate of crime might be a threat.
But if you think the cons of moving to Richmond are worth overlooking, then you'll find that this city is a splendid place to call home.
Learn More About Living in Richmond, VA