8 Things to Know Before Moving to Cañon City, CO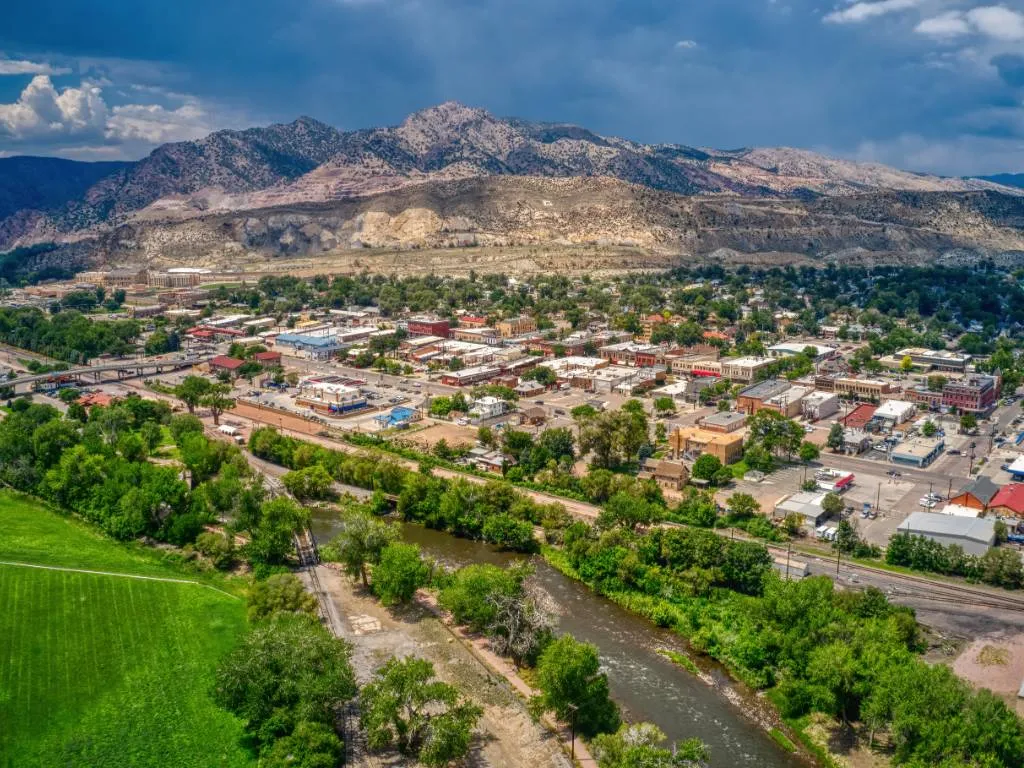 ---
Are you considering a move to Cañon City, Colorado? Nestled in the heart of the Rocky Mountains, Cañon City offers a unique blend of natural beauty, small-town charm, and a rich history.
Before you pack your bags and head to this picturesque town, there are a few things you should know to make your transition smoother.
Let's discuss eight things to know before moving to Cañon City, CO!
1. Immerse yourself in natural beauty
Cañon City is renowned for its stunning natural surroundings. The town is bordered by the Arkansas River and is surrounded by rugged canyons, making it a paradise for outdoor enthusiasts.
The natural beauty of Cañon City offers a plethora of outdoor activities and breathtaking scenery. From hiking in the Royal Gorge to white-water rafting on the Arkansas River, exploring the iconic Royal Gorge Bridge, or indulging in rock climbing adventures, there's something for everyone. Additionally, the area's state parks and opportunities for photography, stargazing, and birdwatching make it a paradise for nature enthusiasts.
Cañon City provides the perfect backdrop for connecting with nature and enjoying the great outdoors in the heart of Colorado's stunning landscape. Be prepared for breathtaking views and endless opportunities for hiking, rock climbing, and water sports in this city.
2. Enjoy four distinct seasons
Cañon City boasts a diverse range of experiences across four distinct seasons.
Spring welcomes you with mild temperatures in the 50s to 60s Fahrenheit, perfect for outdoor activities. Summer is characterized by warm days in the 80s and 90s Fahrenheit, ideal for thrilling adventures. Fall brings cooler temperatures in the 60s to 70s Fahrenheit, along with stunning foliage. Winter is a tranquil season with mild temperatures ranging from the 30s to the 50s Fahrenheit.
Each season provides a unique opportunity to explore Cañon City's natural beauty and recreational offerings throughout the year. Make sure you are prepared for the varying seasons in this city, so pack accordingly when coming.

3. Tourism is a thriving industry
Tourism in Cañon City is a thriving industry that presents a wealth of employment opportunities for residents. With its stunning natural attractions, outdoor adventures, and vibrant hospitality sector, the town draws visitors year-round.
Employment opportunities span from adventure guides and hotel staff to culinary experts, retail associates, event organizers, and marketing professionals. This thriving tourism industry not only provides stable jobs but also contributes significantly to the local economy, making it a pivotal aspect of Cañon City's community and growth.
Other thriving industries include healthcare and correctional facilities. The nearby prisons are significant employers in the region. Before moving, it's wise to explore job opportunities and consider your career options in this area.
4. Living expenses are 11.1% lower than the national average
The cost of living in Cañon City is considered affordable compared to many larger cities in the United States. The cost of living here is 11.1% less than the national average.
Transportation, healthcare, utilities, and grocery costs are less than the national average. Here, a gallon of milk costs $3.50.
The median home price is $321,079, which is less than the national average of $416,000. Generally, the cost of living in this city is affordable, making it a budget-friendly place to live.
5. There are ten schools in Cañon City
Cañon City is dedicated to delivering quality education to its residents. The town's educational landscape includes ten schools, which consist of eight public schools and two private schools.
Mckinley Elementary School, Cañon City Middle School, and Cañon City High School are some of the public schools in this city. The two private schools include Primary Christian School and Four Mile Adventist Christian.
Cañon City's commitment to education ensures that students have access to excellent learning opportunities, fostering personal growth and bright futures for the community's residents.
6. Enjoy outdoor activities at Royal Gorge Bridge and Park
Cañon City is a hub for outdoor enthusiasts, and Royal Gorge Bridge and Park is one of the residents' favorite.
This park is an outdoor enthusiast's paradise. It features the highest suspension bridge in North America, thrilling ziplining experiences, scenic gondola lifts, hiking trails, rock climbing, and whitewater rafting on the Arkansas River. You can also enjoy dining with breathtaking views, attend seasonal events, explore educational exhibits, and shop for unique souvenirs.
Whether you seek adventure or natural beauty, this park offers an unforgettable outdoor experience where nature and human creativity meet. You'll love hanging out here.
7. Cañon City has a close-knit community
Cañon City boasts a close-knit community characterized by warmth and camaraderie. With a population of around 17,803, this small town thrives on friendly interactions and a strong sense of belonging. Residents actively engage in community events, support local businesses, and volunteer, fostering a spirit of togetherness.
Outdoor activities, a robust education system, and a commitment to preserving its cultural heritage further strengthen community bonds. Safety, support networks, and a shared sense of history contribute to the enduring appeal of Cañon City's close-knit community.
8. Access quality healthcare facilities at Centura St. Thomas More Hospital
Access to healthcare is crucial. Cañon City has various healthcare facilities. One of the renowned healthcare facilities in this city is Centura St. Thomas More Hospital. This hospital is known for providing access to quality medical services.
With a commitment to excellence, the hospital offers a wide range of healthcare services, including advanced medical technology, experienced medical professionals, and compassionate care. Residents can rely on St. Thomas More Hospital for comprehensive healthcare solutions, making it a vital part of the local healthcare landscape.
To Sum it All Up
Moving to Cañon City, Colorado, offers a unique blend of natural beauty and a welcoming community. Whether you're an outdoor enthusiast, a family looking for a friendly community, or someone seeking a quieter life amidst stunning landscapes, this city has a lot to offer. Welcome to your new home in the Rocky Mountains, Cañon City, CO!