10 Pros and Cons of Living in Media, PA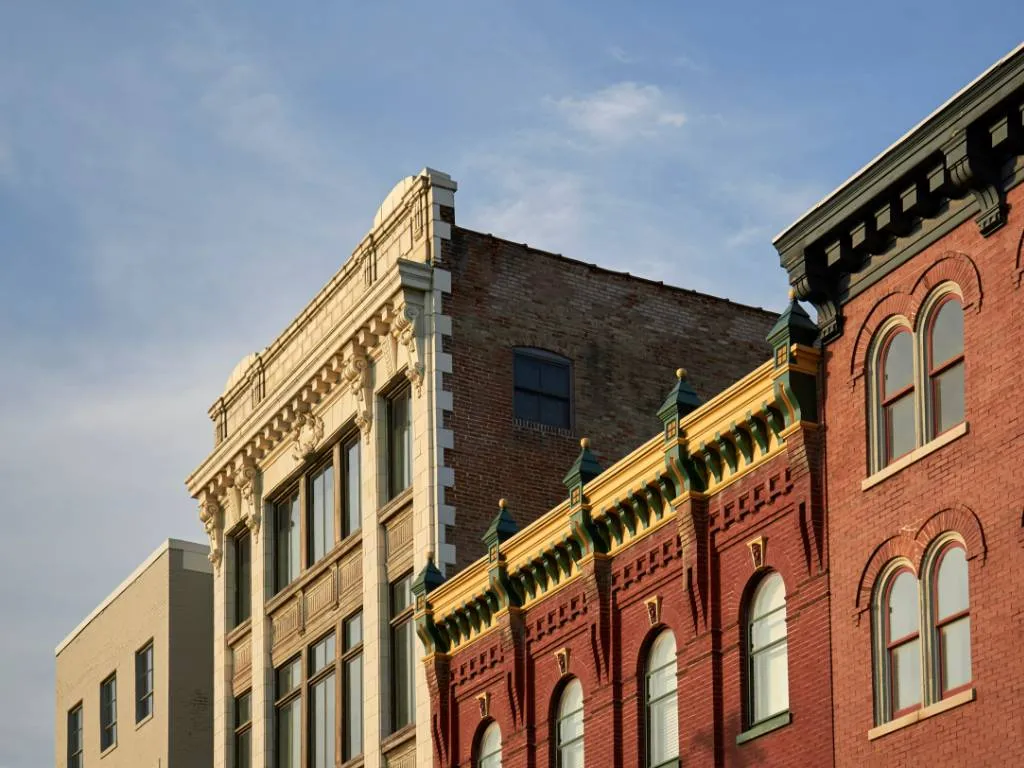 ---
Media is the prototypical little suburb, and its residents take great pride in the town's nickname, "Everybody's Hometown." Everyone is welcome in Media, whether they were born and raised there or are simply passing through for the day. The town has deep Quaker origins and a strong dedication to the community.
The number of people who wish to settle down in Media has increased, and as a result, new housing developments have sprung up seemingly overnight.
Let's talk about ten pros and cons of living in Media, PA!
Pros of Living in Media
1. A trolley runs through Media's main street
It's possible that Media is one of the remaining American suburbs with a trolley on its main street. This municipality in Delaware County, thanks in large part to its preservation of this artifact, is a prototype for the suburbs of the future.
As a result, those who want to live in a suburb yet still have easy access to public transportation have been drawn to this city.
2. The weather is pleasant
The weather in Media is consistently excellent. Rainfall averages over 43 inches per year, with only approximately 13 inches of snowfall. It's sunny for over two-thirds of the year! Temperatures can reach 90 degrees in the summer and drop to the mid-20s in the winter. About twenty days a year, mainly in July, it reaches 90 degrees or more. The heat of summer is somewhat alleviated because this month is also the wettest.
3. There are lots of educational institutions nearby
Whether you already have children or are intending to start a family, you're probably concerned about the educational opportunities available to them in Media. The Media area is covered by the Rose Tree Media School District. There are several excellent schools in this area. Elementary schools in Media that have received great ratings from parents and students alike include Indian Lane Elementary School, Rose Tree Elementary School, and Glenwood Elementary School.
If you plan on furthering your education, Media is an excellent location to do it. Within twenty-five miles, you can visit dozens of different colleges and universities. Several universities, including Neumann University, Swarthmore College, and Delaware County Community College, can be found within a five-mile radius.
4. There are different neighborhoods to choose from
Rose Tree is a family-friendly neighborhood in Media that is reasonably priced. There are a number of parks in the vicinity, including the 120-acre Rose Tree Park, which hosts sports, concerts, and more, and the apartments are reasonably priced.
Located south of South Media, Moylan is one of Media's most exclusive and pricey communities. Affluent and well-educated people live in these well-kept residences, which were built primarily between the 1940s and the 1960s (but there are several historic examples dating back to the 1880s as well).
You can also check out Garden City, a working-class district in southern Nether Providence. In addition to more recent construction, Garden City also features historic ranch homes and subdivisions that date back to the 1940s.
5. Get a job in the white-collar industry
Many people in Media work in management, office support, or sales, making it a predominantly white-collar neighborhood. Many people also work in fields related to mathematics or computer science. Haverford College, Swarthmore College, and Eastern University are just a few of the local institutions of higher learning that provide ample employment opportunities in the field of teaching.
The proximity of Media to Philadelphia makes it attractive to many locals. Getting from Media to Philadelphia is a total of 22 miles.
6. It is situated in a prime location
You won't feel like you're crammed into a tight urban box amid a bustling metropolis sprawl in the Media borough, where only a few thousand people live among lush, green surroundings and lovely ancient structures. Because of the above-average median household income, the homes are also attractive and well-kept. It's a picture-perfect setting thanks to the stimulating neighborhood and bustling main street. There aren't many places in the United States where you can stroll from a bustling urban core to the peace and quiet of nature in less than five minutes.
Even better, Philadelphia is a day trip away. You shouldn't have any trouble satisfying your desire to see a Broadway musical, visit an art gallery, or watch a major league baseball game in person. Just a short distance away lies a bustling metropolis that is home to a massive population.
7. Eat at Café Isla or Ariano
If variety is a big deal for you, a small town might not have as many dining options as you'd want if you live there. However, Media is anything from ordinary. This neighborhood's restaurant industry is thriving. Media offers a wide variety of cuisines, from dim sum to traditional English fare, to satisfy even the most discerning foodie. Similarly diverse are the venues, which include both upscale restaurants and casual cafes with patio seating.
Ariano is one of the best restaurants in the city if you like traditional Italian cuisine. Its thin-crust pizzas, each with its own special toppings, are a delicious and authentic reflection of Italian cuisine. To round out the atmosphere, indulge in handcrafted gelato doused in coffee or liquor at Irpino Gelato, one of the top spots for frozen desserts.
You can choose from a wide variety of restaurants for lunch. Café Isla is a popular hangout for the neighborhood's residents, who come to enjoy the freshly roasted coffee and warm slices of handmade bread. You can revel in a seasonal salad or sandwich and a selection of local grass-fed cheeses at the 320 Market Café.
8. Catch a show at The Media Theater or The Hedgerow Theater
Media is a small city, but it never lacks excitement. One of the best things about living in Media is the abundance of things to do, from farmer's markets and historic theaters to several craft beer bars featuring live music.
The Media Theater often hosts 10 or more original productions each year, including plays and musicals, for theatergoers of all stripes. The Hedgerow Theater is America's oldest repertory theater, and it features both professional performances and training programs for aspiring actors. Keanu Reeves is only one of the famous people who graduated from there.
In addition to its many year-round entertainment options, Media also features a wide range of spectacular annual events. Media hosts its own ball drop on New Year's Eve, following the city's Chinese New Year celebrations. The people then spend the rest of the spring, summer, and early fall attending various music festivals. They have an Arts and Crafts Festival in November, and then Santa comes over the holidays, and then they do it all over again the following year.
9. Enjoy the outdoors at Tyler Arboretum or Chester Creek Park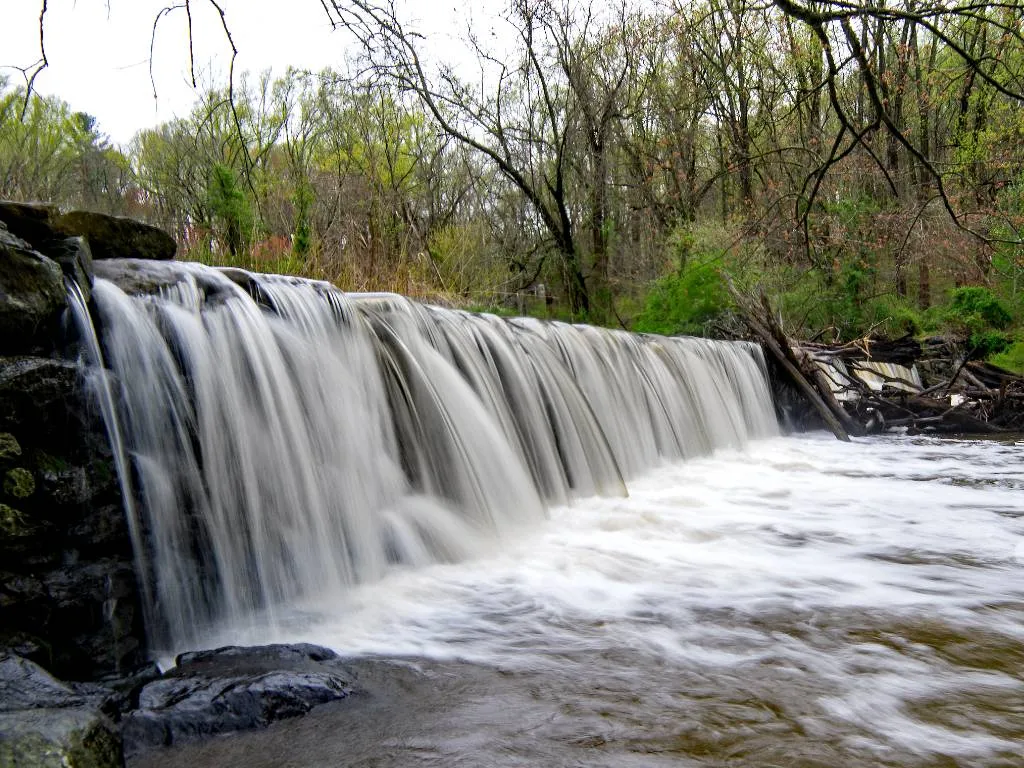 People in Media appreciate the town's ability to offer both urban excitement and rural tranquillity.
Philadelphia is often called "America's Garden Capital" because of the stunning 30 gardens that can be found in and around the city. Locals in Media are especially proud of one of them because it is located there. The Tyler Arboretum is located on 650 acres of land and features 17 miles (27 km) of paths and 10 treehouses. Nature enthusiasts of all ages will find this to be a paradise.
The pathways in Chester Creek Park are popular among local hikers and cyclists, while the stunning scenery at Ridley Creek State Park attracts visitors from all across Pennsylvania, including cities like Media.
Last but not least, many families in the Media area have a long-standing custom of going to Linvilla Orchards every year. Everyone can enjoy themselves at Linvilla Orchards, a farm that spans 300 acres and features activities for all ages. Due to its abundance of "pick your own" options, it attracts a large number of tourists. Some people prefer to just go to the market and pick up their produce and maybe one of Linvilla's delicious pies. Even if you're not a lifelong Media resident, you'll want to make a point of visiting this amazing farm at least once. 
Cons of Living in Media
1. A cost-of-living index of 125
Living in Media comes with a high price tag. Housing and utilities majorly contribute to Media's higher cost of living, which is otherwise just about 15% higher than the national average for groceries and transportation. Media has a median house value of $565,355. On the other hand, the national median home price in America is $428,000.
Looking into a rental home in Media after relocating here? Media has an average monthly rent of $1,525, as reported by RentJungle.
In Summary
The city of Media has everything an ideal American community needs. It's a terrific place to raise a family because of how safe it is, how good the schools are, and how many fun things there are to do there. Living in Media has several advantages due to the town's prime location and welcoming, prosperous neighborhood. However you should keep in mind that the various benefits this city offers come with a price tag, and it's not a small one.
Learn More About Living in Media, PA