10 Things to Know Before Moving to Modesto, CA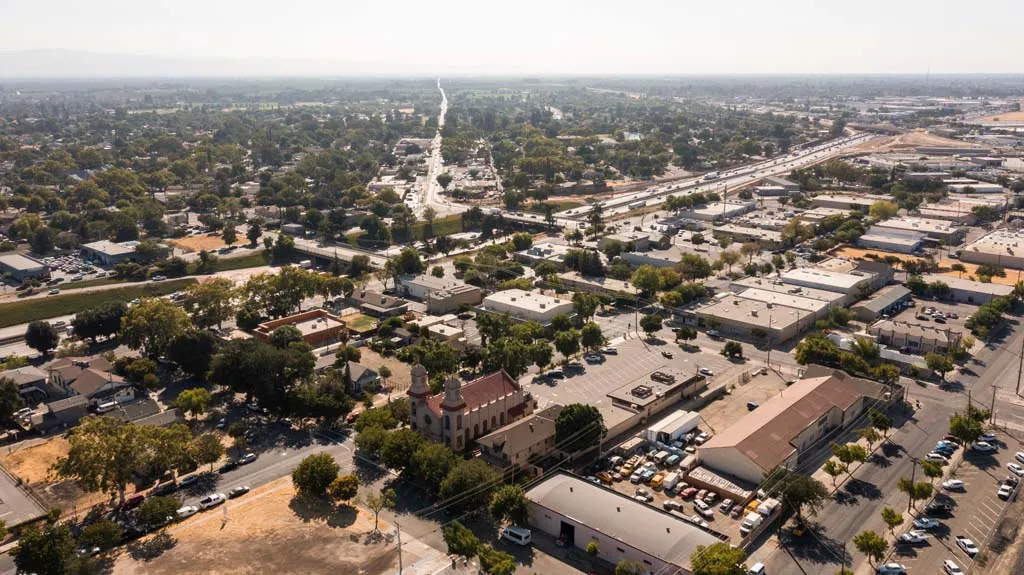 ---
Modesto, California, is home to 216,810 people and is well-known for its agricultural industry. This medium-sized city offers big-city conveniences without the crowds. Modesto is notable because it is the location of E & J Gallo, the largest family-owned winery in the United States and the leading exporter of California wines. Moreover, the 1973 Oscar-winning film American Graffiti was partially shot in the city of Modesto.
Are you looking to move to this city? Here are ten things to know before moving to Modesto, CA.
1. It's cheaper than most Californian cities
It's important to get this straight; nobody considers Modesto to have a particularly low cost of living, considering it is 8% more than the average for the country. Nonetheless, it is also 21% less than the average for all of California, making it significantly less expensive than many other cities in the state.
If you're on the lookout for a low-cost Californian residence, then this is a good option. While the cost of utilities is high, other costs will be lower than the state average in California.
2. Modesto is a religious town
According to US News, 40% of Modesto's population identifies as religious, earning the city the moniker "the Bible Belt of California." This is because there is a sizable Evangelical community in the town. That's why you sometimes hear people call this part of California "the Bible Belt."
Don't let that deter you, though, if you're not religious. The people of Modesto come from a wide variety of backgrounds and have a wide variety of political views.
3. The school system is below average
If you already have children or have any plans to have children in the future, you should give some thought to the level of education provided by the public schools in the area.
Regrettably, the Modesto education system has a long way to go before it meets expectations. The average standardized test results of students attending schools in the city are lower than those of their national and state counterparts.
4. The crime rate is twice the national average
Many people will be put off by the relatively high rate of crime in Modesto because safety is an important factor when it comes to choosing a home. Local Vibes reports that Modesto has a massive 102 percent higher crime rate than the U.S. average and an astounding 89% higher rate than the rest of California.
Crimes of violence are much more common in the city than in the rest of the country. There is a one-in-twenty-five probability of becoming a victim of crime if you call Modesto home.
5. You'll need a car to get around
Although there is public transit available in Modesto, the vast majority of residents in the city do not rely on it as their primary mode of getting around.
In fact, according to US News, the majority of residents in Modesto utilize their cars as their primary mode of transportation across the city.
6. Housing is cheaper than in other Californian cities
With an average home now costing over $7p0,000 in California, real estate is skyrocketing there. If you want to own a home, though, Modesto may be a good choice. Buying a house in this area will set you back an average of $411,000. Pricey compared to the rest of the country, yet quite low for California.
In addition, city living costs are inexpensive. On average, a one-bedroom apartment in the city will cost you $1,446 a month.
7. You'll be living in a central location
The city also benefits greatly from its strategic placement. Modesto is conveniently situated near several other important urban hubs. Many people who work in San Francisco commute from Modesto because of its proximity (approximately 90 minutes). Sacramento and San Jose can be reached in around 90 minutes, and Fresno can be reached in under two hours.
Given its proximity to larger cities, Modesto serves as something of a bedroom community. Due to its proximity, you may quickly reach any of these urban centers. The major cities provide more than simply job prospects, thus, many people choose to live there. Therefore, if you're looking for the peace and quiet of a suburb while being close to major urban areas, consider making Modesto your home.
8. The city's economy isn't the strongest
Modesto does not have a particularly thriving economy. There aren't many options for those living in this city because of the city's focus on agriculture. It's a big reason so many locals commute to other cities for their jobs. The city has a higher unemployment rate than the state average. It was 8.5 in June 2021, while the national unemployment rate was 5.9.
The current unemployment rate is 5.7%, higher than the national average. The high poverty rate can be attributed to the high cost of living in California, which is significantly higher than the national average. With a poverty rate of 15.2%, it's clear that this is not a particularly prosperous metropolis.
9. The city tax rates are high
High taxes are a common reality of life in the Golden State. There are a number of ways in which you will be required to remit money to the state or local government from the money you earn. Modesto residents must pay a variety of taxes on top of the 9.3 percent state income tax.
Modesto's 7.88% sales tax rate is one of the lowest in California. However, Stanislaus County's property tax rate is fairly high at roughly 1.107%. Given the relatively poor standard of living, the sum of all the city's taxes could be exorbitant.
10. It is home to the largest winery in the world
The E.&J. Gallo Winery in Modesto is the largest family-owned winery in the United States and the leading exporter of California wines. The town not only produces its own wine, but also its own wine bottles, laying claim to being the largest wine bottle manufacturer in the world.
To Sum it All Up
Living in Modesto offers a number of conveniences such as the central location, and its relative affordability compared to most California cities. However, there are also problems that come with living here, such as the high tax rates, poor economy, and its high crime rates.