10 things to know before moving to Quincy, MA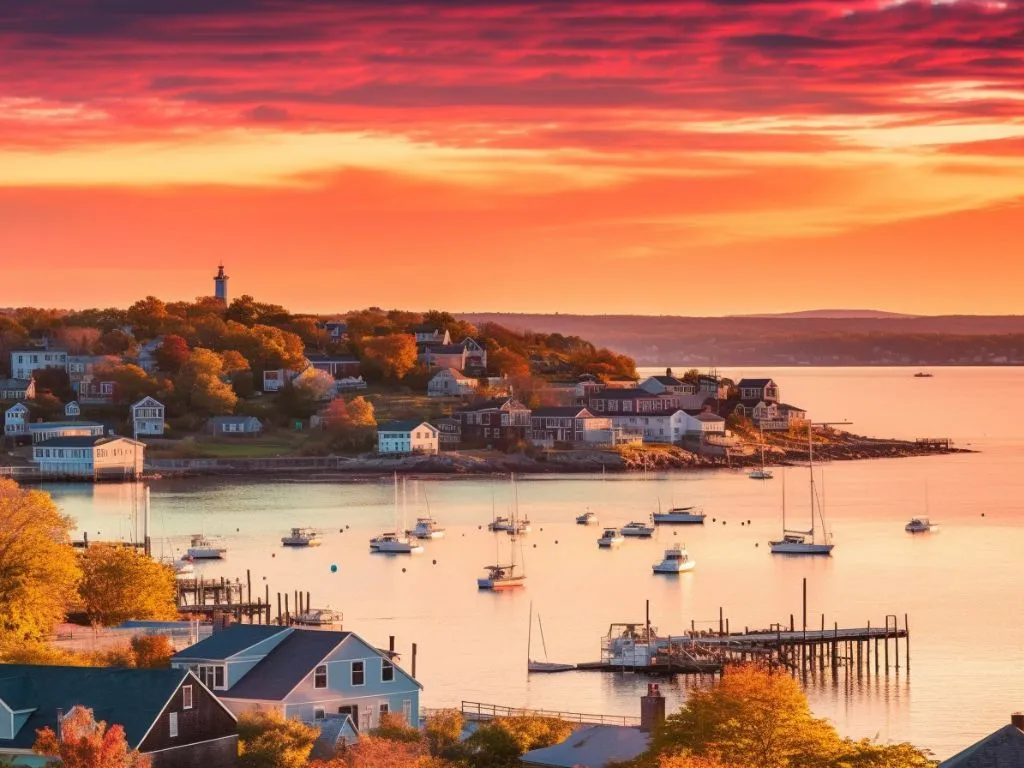 ---
One of the best places to live in Massachusetts, Quincy is where to look if you're seeking a vibrant city that gives you a sense of community, a good environment to raise a family, meet new people, and have lots of fun while at it.
Quincy is located in Norfolk County, and with a population of just over 100,000, it is the most populated city in Norfolk County and the 8th most populated in all of Massachusetts. The town is a suburb of Boston and is known for its many parks, cafes, and nightlife options. The area is also home to excellent public schools.
Let's consider ten things to know before moving to Quincy, MA!
MAF Widget
1. Quincy has a rich history
Quincy has a rich history dating back to before the American Revolution.
In 1625, pilgrims to Massachusetts established the town of Quincy, which was a part of Dorchester and later Boston, before it was incorporated as a separate city in 1888. Although it began as a granite and shipbuilding hub, the city today offers residents much more than a typical suburban lifestyle.
The city is known as "The City of Presidents" because it is the birthplace of two U.S. presidents: John Adams and his son, John Quincy Adams. If you are a history buff, you'll love it here. Some exciting places you can visit are the Adams Historical Park, the USS Salem U.S. Naval Shipbuilding Museum, the Hancock Cemetery, the United First Parish Church, and the Thomas Crane Public Library.
2. Coffee is a big deal
Quincy has a vibrant coffee culture thanks to the abundance of coffee shops found around the city. Worthy of mention are two international coffee shops that originated in Quincy.
Howard Johnson's was established in 1929 by Howard Deering Johnson in Quincy Square. 19 years later, William Rosenberg opened a tea establishment called the Open Kettle. In 1950, Rosenberg changed the name of his coffee establishment to Dunkin' Donuts. In fact, Dunkin Donut's headquarter is still in neighboring Canton, MA. You can stop by any of these cafes for some fresh, hot coffee and some nutritious snacks.
3. There are 18 public institutions in Quincy
Quincy is home to 18 public institutions of learning. These include 11 elementary schools, 5 middle schools, and 2 high schools. Small class sizes and a standard curriculum, including Advanced Placement courses for high school students, are hallmarks of these well-supported institutions.
North Quincy High School, which is one of the two high schools in Quincy, provides its students with an Air Force Junior ROTC program. In Quincy, you have a good number of public and private schools to pick from for your kids. The Woodward School, Quincy Catholic Academy, and Noble Academy are some of the best private schools in the area.
4. A Limited job market
There are lots of job opportunities in Quincy. However, these opportunities are limited because the most sought-after occupations lie within the management, business and finance, sales, hospitality, and healthcare sectors. After being designated a MassBio Platinum Biotechnology Cluster, Quincy has become a hot spot for biotech companies.
Companies like Sea Breeze Fishing Fleet, Vertex Pharmaceuticals, Stop & Shop, Granite Telecommunications, and Harvard Pilgrim Health Care are major employers in the area.
Quincy has a higher unemployment rate than the rest of the country, at 7.2%, compared to the national average of 3.6%. However, many residents benefit from the very robust job market in the bigger Boston Metro area which is a major hub for many biotech, finance, and other big companies.
5. Most of Quincy's residents are in their 20s and 30s
There are a lot of young people living in Quincy. People between the ages of 25 and 34 make up the largest age group, making this a young city with a median age of 35. These residents are a highly educated populace; about 90% of adults there hold at least a high school diploma, and 43% have earned a bachelor's degree or higher.
Because of the large number of young people that live in Quincy, the city is always buzzing with activities. This makes the city a fantastic place to meet new people, have fun, and start a family.
6. The cost of living is 42% higher than the national average
Quincy's cost of living is 42% higher than the national average. This makes it an expensive place to live, although you could argue otherwise if you compare it to nearby Boston and other major metropolitan areas.
The cost of utilities is 25% higher than the national average. Groceries are 14% higher than the national average; a loaf of bread is $4.42, a gallon of milk is $3.22, and a bunch of bananas costs $3.82. Healthcare and transportation expenses are 19% and 28% higher than the national average, respectively.
The median home price in this area is $594,996, which is higher than the national average. If you are moving here from a city with a cheaper cost of living, you will need to adjust to the high cost of living here.
7. Quincy experiences all four seasons
Moving to Quincy could be the best decision you ever make if you appreciate seasonal changes. Quincy, like the rest of New England, experiences all four seasons, from pleasant summer days to colorful autumns to snowy winters. Temperatures in Quincy often range from the middle 80s in July to the low 20s in January.
Quincy also experiences snowfalls between November and April. The city receives nearly twice as much snow as the average of the United States, with an annual average of 49 inches.
MAF Widget
8. Visit the ton of public beaches in Quincy
Quincy is a thriving metropolis with abundant opportunities for leisure and recreation. When the sun is shining, going to the beach in Quincy is a great activity for families. There are plenty of public beaches in Quincy to enjoy on a hot summer day along the city's 27 miles of coastline.
If you're a boating enthusiast, you can rent or buy your boat. Many sailing marinas exist around the area. The Blue Hill Adventure and Quarry Museum is a great place to visit if you enjoy the great outdoors.
9. There is a healthy diversity of religions
In Quincy, 65.5% of the population is religious. There is a healthy diversity of faiths in this city, with Christians, Muslims, Jews, and Buddhists all coexisting together.
Thus, it is likely that you will encounter people who share your faith if you're a religious person and it is easy to find a religious institution to attend.
10. Quincy's violent crime rate is higher than the national average
Quincy is considered the 27th most dangerous city in the state out of about 59 cities. Property crimes like thefts and burglaries are on the increase and are a concern for residents as there's a 1 in 87 chance of being a victim. On the other hand, residents have a 1 in 333 chance of being victims of violent crime.
The violent crime rate is 25.9%, which is more than the national average of 22.7%, while the property crime rate is 26.2%, which is less than the national average of 35.4%. Some parts of Quincy are safe, so you should get a good agent to help you find accommodation in any of those areas and be sure to take the necessary precautions to live safely in Quincy.
In Conclusion
Living in Quincy has its drawbacks, just like living in any other city. While the high cost of living, limited job market, and crime rates might make the city less desirable, the good weather, standard schools, a young, vibrant population, and cultural and religious diversity make it a good place to call home. 
Learn More About Living in Quincy, MA