10 Things to Know Before Moving to Marquette, MI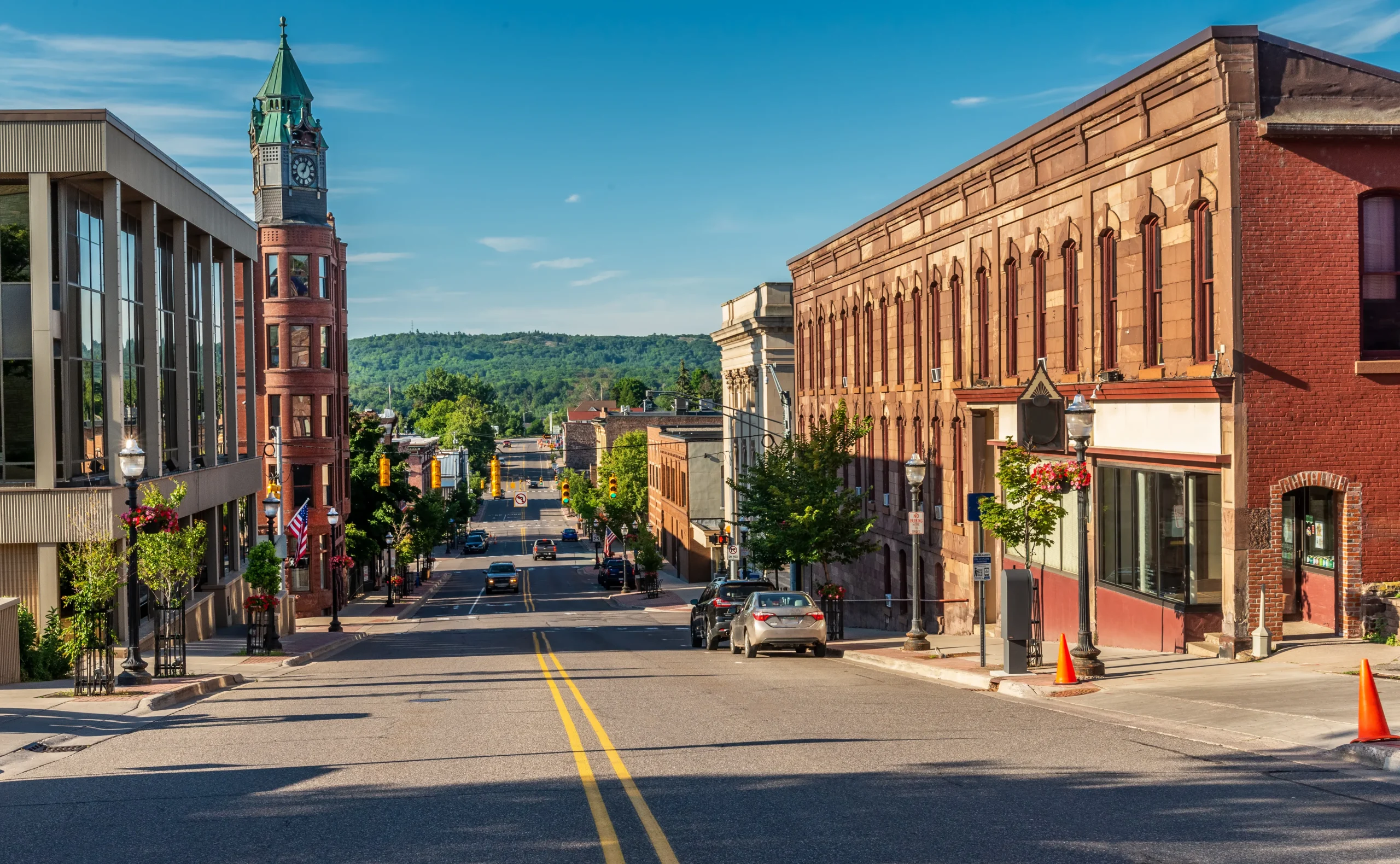 ---
Marquette, Michigan, a town of about 22,000 people, is located on the beaches of expansive Lake Superior in Michigan's Upper Peninsula (U.P.). This rural, secluded region is a Utopia for outdoor sports enthusiasts.
Northern Michigan University (with 7,000 students) and a regional medical center are located in Marquette, which is further north than Montreal, Canada. It's a terrific place to live, and its calm disposition has earned it national acclaim.
Here are ten things to know before moving to Marquette, MI!
MAF Widget
1. The city is home to Northern Michigan University
Marquette is a thriving university community. The ambitious students and knowledgeable instructors at Northern Michigan University have been instrumental in the thriving community's growth over the years. Marquette seeks to make NMU a natural part of daily life because of the university's ability to consistently produce influential new members of the community.
It's interesting to see just how much of an impact NMU has on this community. Whatever the case may be, many Northern Michigan University (NMU) students are known to approach their time in Marquette with an open mind and an eye for opportunity. This trait has helped many of them go on to build successful careers as entrepreneurs and community leaders after graduation.
2. The city is quite inclusive
One of the easiest ways to meet people and expand your social circle in Marquette is to dive into an activity that interests you. When it comes to just about anything, you'll find a kind and accepting group of people right here! Spend a day competing in a fantasy card or board game tournament at Taiga Games, become a member of the Marquette Artist Collective, or try out for a role in a summer production at the Lake Superior Theater.
Everyone is welcome in Marquette, and that sense of acceptance is one of the city's greatest strengths. Just move in, and members of the community will literally be at your doorstep, doing almost all of the work for you.
3. You'll need a car or bike to get around
You should own a car if you don't want to rely on walking and bicycling too much. While Marquette does have a public bus system, it only serves the city's main thoroughfares; if you need to get anywhere off the beaten path, be prepared to walk or ride a bike further.
For cyclists, it's also important to know that Marquette is a fantastic year-round destination. You'll be biking quite a bit, so the city's many, well-connected bike lanes are a nice perk.
4. Have fun with your dog at Lower Harbor Park
In case you're planning on bringing your four-legged friend with you on your trip to the big city, you'll be happy to know that there are also fantastic options for you and your canine family here. Many of the citizens are quick to take advantage of the great scenic walkways, beaches, and outdoor trails that have replaced the little, overcrowded dog runs and parks that once plagued the city.
Together with your dogs, you can get a good dose of exercise by going for a run, rollerblading, or even longboarding. Walking your dog downtown or in the neighboring Lower Harbor Park will give you the most opportunity for unplanned encounters with other dog owners.
5. Small businesses thrive well in the area
One of the best things about living in Marquette is, without a doubt, being able to support honest local companies. Everything in Marquette feels genuine, from the restaurants and galleries to the bike stores and car dealerships. In contrast to the vast array of options and wildly varying quality of service available in larger cities, all of the establishments in this city have impeccable reputations and are deeply invested in their neighborhoods.
At Marquette, you'll find a healthy dose of both friendly competition and the kind of cordiality that fosters creativity and invention. Not only do business owners find inspiration here, but they also refine and improve upon tried and true methods.
6. Enjoy the outdoors at Lake Superior, Sugarloaf Mountain, and Presque Isle Park
Outdoor enthusiasts can find enough to do in the city at any time of year. Trails for walking and riding bicycles abound during the warm months. Sugarloaf Mountain and Presque Isle Park are two famous destinations, and cliff diving spots and secluded bathing coves are only a couple of the city's many undiscovered treasures.
For a more relaxed day, there is no shortage of beautiful spots ideal for a picnic or a hammock. When people think of Marquette, they often think of deep-sea fishing on Lake Superior, which is why so many people go there. Several sorts of fish, from trout and whitefish to salmon and others, make their home in the lake.
7. Attend the Hiawatha Traditional Music Festival or U.P. Fall Beer Festival
Many celebrations are held throughout the year. Visitors from all over the U.P. come to enjoy a weekend of fantastic performances by a wide range of artists and musical styles at the annual Hiawatha Traditional Music Festival.
The annual U.P. Fall Beer Festival is another must-attend event. It's no surprise that there's a whole weekend devoted to beer in the city of Marquette, which has become famed for its excellent artisan brews. Attendees can try 400 different beers from over 60 Michigan breweries.
MAF Widget
8. Be mindful of the dangers of the Lake
Locals will warn you not to "mess with Mother Superior" if you inquire around, so pay attention to what they say. The "threat" in Marquette is, essentially, failing to appreciate how strong the local environment can be. The uniqueness of Lake Superior necessitates careful consideration at all times, even when there appears to be no danger.
Warnings about longshore and rip currents are posted at regular intervals along this section of Lake Superior's shoreline because they pose such a serious threat to residents and visitors alike. When engaging in any outdoor activity in Marquette, it is in your best advantage to take the appropriate safety measures.
As we've already mentioned, Marquette is located on Lake Superior's water edge. That's some great news.
As Lake Superior is so big, it supports a wide variety of beaches; and some of the best local and regional options in Marquette include McCarty's Cove Beach, Hidden Beach, and Clark Lambros Beach Park. Head over to any of these beaches on a sunny weekend to have some fun.
10. Shop at the stores downtown
You can find the perfect souvenir of your journey at Chickadees. Products created in or inspired by Michigan are what you'll find here. Located in the heart of charming downtown Marquette, Gathered Earth Gift Shop is a shop that values the backstory of each item it sells. Almost everything sold here was created in or designed by the United States.
Boomerang Retro & Relics is a store in Marquette, Michigan, that sells vintage and antique clothing and other trinkets. Here, you can find one-of-a-kind items to commemorate your unforgettable experience in the city.
In Conclusion
Marquette has a lot to offer its residents. There's the presence of NMU, the city's inclusivity, abundance of outdoor activities, and a flourishing environment for businesses. If you choose to move to this city, you'll find that it's a fantastic place to live. 
Learn More About Living in Marquette, MI