10 Things to Know Before Moving to Canton, GA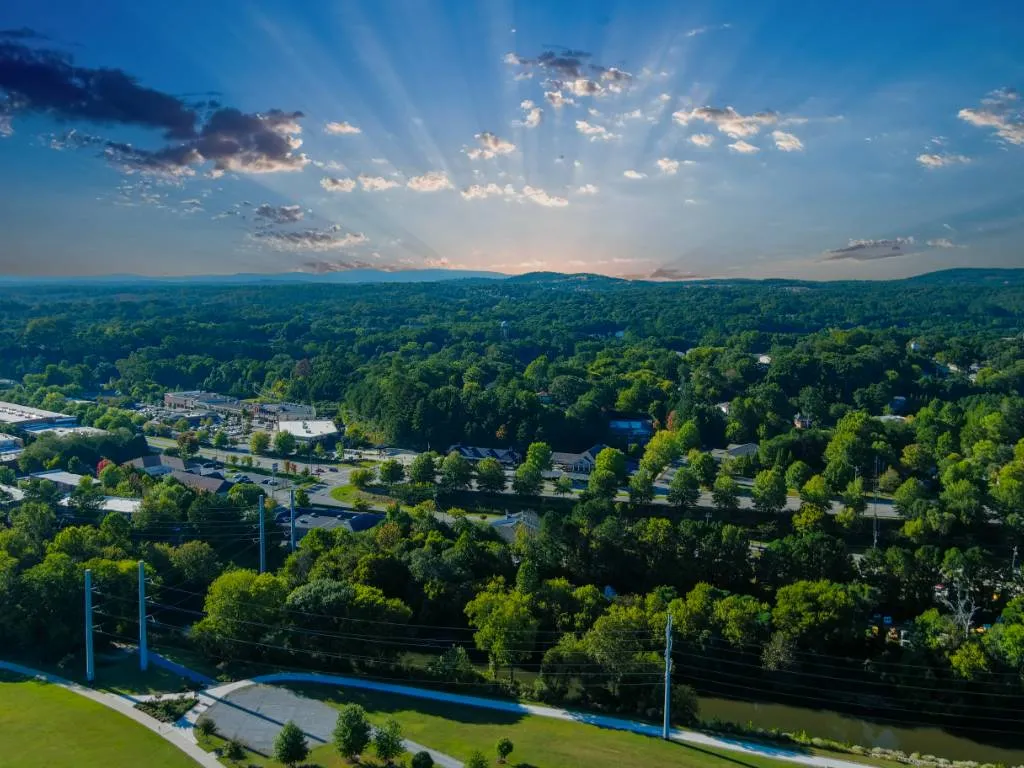 ---
Canton, Georgia, is situated about 41 miles north of Atlanta, providing people with a comfortable distance from the hustle and bustle of the large metropolis while still being within easy commuting distance.
Canton has built a reputation for itself as a progressive and growth-oriented city. The city is so committed to the future that Georgia Trend magazine has named it a "LIVE, WORK, PLAY" community.
Here are ten things to know before moving to Canton, GA.
1. Live in Copper Hills, Grand Oaks, or River Green
Canton is consistently regarded as one of the safest places in Georgia, so if you're looking for a new place to call home, you won't have a hard time doing so. There are plenty of wonderful neighborhoods in all directions of this 19-square-mile area. People who live there appreciate the accessibility, safety, and variety of nearby services.
Some of Canton's most secure areas include Copper Hills, Grand Oaks, River Green, Prominence, and Towne Mill.
2. Cherokee County School District serves the town
Canton is conveniently located in the heart of the Cherokee County School District, and its excellent educational opportunities are sure to be welcomed by parents. Families relocating to Canton can look forward to joining a community with approximately 5,088 students in grades kindergarten through 17.
The area's prominent schools include Liberty Elementary School, Avery Elementary School, Freedom Middle School, Creekland Middle School, Creekview High School, and Sequoyah High School.
You won't find any secondary schools within Canton. But the nearest college is Reinhardt University, only 8 miles northwest in Waleska. There are no tertiary institutions in Canton. However, Reinhardt University in Waleska is only 8 kilometers to the northwest.
3. Work at Piolax Corporation or Belnick
Canton has a median household income of $67,470, which is slightly below the national average; nonetheless, the local employment market is robust, and there are plenty of available positions. Sales, management, local dining establishments, and the movie industry rank among the most popular workplaces.
A few of Canton's major employers with available positions include Piolax Corporation, Belnick, Inc., Hydro-Chem, Universal Alloy, and PlayNation.
4. It rains a lot in Canton
The weather in Canton is perfect for people who like to spend time outside. August, the hottest month, reaches an average high of about 89 degrees, while January's highs reach a pleasant 52. This climate is ideal for year-round gardening and experiencing the changing seasons.
When compared to the national average of 38 inches, the Canton area receives roughly 52 inches of rain annually. But it's far from being a depressing neighborhood. There is still a lot of sunshine left to soak up. To top it all off, the annual snowfall is so low—just 2 inches—that you can safely store away your snowblower.
5. Eat at La Parrilla Mexican Restaurant or Williamson Bros. Bar-B-Q
Canton's residents can pick from a wide range of excellent dining options. Williamson Bros. Bar-B-Q is one of the most well-known restaurants in town, and with good reason: it's a heaven for meat eaters, with a wide variety of options including ribs, brisket, pulled pork, entire platters, BBQ sandwiches, and even their own line of BBQ sauces. Their homey, rustic decor is enough to make you want to order more than one dish.
La Parrilla Mexican Restaurant is another great choice among the best restaurants in Canton. Tacos, burritos, enchiladas, and other Mexican favorites can be assembled into custom meal packages.
6. Etowah River Park, Hickory Log Creek Reservoir, or Hickory Trails Park are perfect for outdoor recreation
Canton is a dream come true for nature lovers. In any of the local parks or reserves, you can go on a trek, ride a bike, paddle a kayak, or just relax in nature. You could start off by visiting Etowah River Park, Hickory Log Creek Reservoir, or Hickory Trails Park.
The convenience of a short commute to Atlanta means you can enjoy the city's many attractions without traveling too far. The National Center for Civil and Human Rights and Zoo Atlanta are two of Atlanta's most popular tourist destinations.
7. Canton has a cute small-town charm
Many people love living in Canton because of its small-town atmosphere. There is a strong sense of community here, with everyone knowing one another and looking out for each other.
The town square is dominated by the town's ancient courthouse and surrounded by shops and restaurants, making the downtown area ideal for strolling.
8. Traffic congestion is becoming a problem
In recent years, Canton has suffered an upsurge in traffic jams, which mirrors the trend in many other rapidly rising cities.
The trip to and from work can be difficult, particularly during rush hour, when many of the major highways can become quite crowded with traffic and other commuters.
9. Limited public transit options
Those who do not have access to a vehicle may find it difficult to get around Canton because the city's public transportation infrastructure is inadequate.
Even though the city has a bus system, it does not provide wide coverage, and consequently, many inhabitants find it difficult to depend on the bus system as their primary source of transportation.
10. A higher-than-average cost of living
With a cost of living index of 115, living expenses in Canton are 15% higher than the national average. If you're moving from a less expensive city, this is something to consider.
Canton has a higher cost of living than the rest of Georgia and the United States average, with the yearly cost of living for a single person being $42,031. This is more than the state average of $38,488 and the national average of $38,433. The city's median home price is $478,836.
In Conclusion
Canton, GA, is a progressive city located north of Atlanta, known for its safety and accessibility. The town offers good education options, job opportunities, and great dining options. Canton has a cozy, small-town feel, but traffic congestion and limited public transit are concerns. Likewise, the city's cost of living is higher than average. 
Learn More About Living in Canton, GA