Pros and Cons of Living in Monterey, CA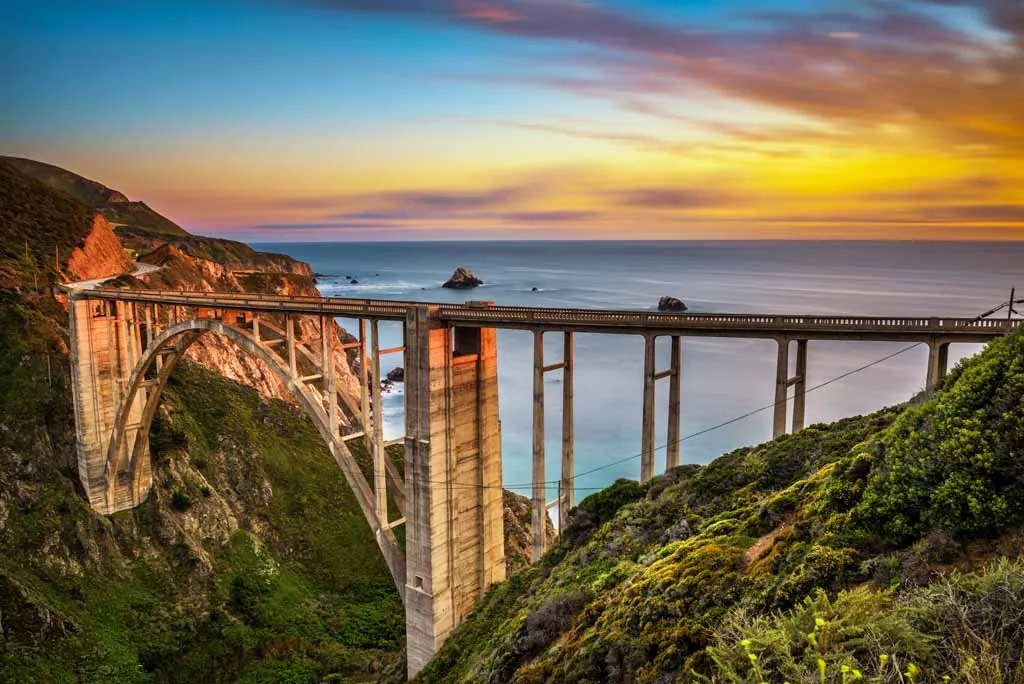 ---
Monterey is a lively city in the heart of California's beautiful central coast. The Monterey Jazz Festival, the Monterey Bay Aquarium, and Old Fisherman's Wharf are just a few of the many reasons the city is well-known across the country. In addition to being the setting for the John Steinbeck novel Cannery Row, the city is famous for its beautiful beaches and fresh seafood.
The city residents have access to first-rate services and facilities. Many large parks, a number of golf courses, and upscale retail and dining options are conveniently located close by. However, this city is not without its drawbacks too. Let's check out the pros and cons of living in Monterey, CA.
Pros of Living in Monterey
1. It's a safe place to live in
Monterey is relatively safe to live in. Although the total crime rate in the city is slightly high, some categories of crime are far lower.
According to recent data, the rate of violent crimes is 37% lower than the state average and 25% lower than the national average. The Monterey Police Department is well-staffed and well-trained and supports employees that work together to keep the community safe.
2. Downtown is vibrant and full of life
The heart of the city, Downtown Monterey is within walking distance of the best of everything the city has to offer, including its many beaches. Individuals and families seeking a convenient location near the city's best eateries, aquarium, and seaside will be happy with this area. In no circumstances should you travel far to go swimming, sightseeing, golfing, or boating.
Some exciting places to check out include Monterey Bay Aquarium, Old Fisherman's Wharf, Cannery Row, Pebble Beach, Point Lobos State Reserve, Big Sur, and many others.
3. The weather is pleasant
The mild Mediterranean weather in Monterey is one of the best aspects of living here. Summer has dry, clear, and pleasant weather. The coldest months of the year are between December and February when the cool and damp winter weather is at its peak.
The months of July through October are ideal for a vacation in Monterey. Sunscreen, swimsuits, and beach towels can be taken out during this time frame because the weather is perfect for a day at the beach. Temperatures during this period often peak in the high 60s and rarely fall below the high 50s on a regular basis. And since the city experiences mild winters, there's hardly ever any snow.
4. There's a lot to see and do
There is no shortage of exciting opportunities in Monterey. Experience the city's thriving culture by participating in one of the numerous available activities.
Whether you're stocking up for the week or window shopping at boutique stores, you can get anything you need at the Del Monte Shopping Center, American Tin Cannery Outlets, or buy your premium groceries at Whole Foods Market, or Trader Joe's.
Visit places like the Monterey Museum of Art, Del Monte Beach, and San Carlos Beach.
5. There are enough jobs in the area
Want to find a job in Monterey? The city of Monterey, the Community Hospital of the Monterey Peninsula, and the Dole Fresh Vegetables plant are the three largest employers in the region. The United States Bureau of Labor Statistics reports that chief executives, marketing managers, and general managers are among the most common positions in the broader metro region.
According to Payscale.com, the typical annual sale for a resident of Monterey is $75,000. A typical hourly rate in Monterey is $22.57.
6. The schools are well-rated
In Monterey, students have access to public education from kindergarten through high school through the Monterey Peninsula Unified School District. Big Sur Charter School and Bay View Academy are just two of the many excellent public schools in the area that receive top ratings on GreatSchools.org.
The Monterey Public Library is open to local students and residents and creates a nice hub for readers to meet and greet.
7. There are lots of great restaurants
Tourists and locals alike can choose from a wide variety of restaurants in Monterey, serving everything from fast food to fine dining.
The best seafood can be found at Monterey's Fish House, where you can please your taste buds with oak-grilled oysters, seafood pastas, calamari, clams, and fresh fish entrees. If you want a great recommendation for the best authentic California food, try Montrio, from the appetizer to the dessert, you won't miss.
Likewise, you'll find the finest European cuisine at Bistro Moulin. This restaurant takes its cues from the modest, intimate settings of traditional European bistros, and serves delicious food. Choose from a selection of European wines, warm and hearty side dishes, and succulent meat main courses.
Cons of Living in Monterey
1. A high cost of living
With a cost of living index of 174.9, Monterey's living expenses are way higher than the national average. The average cost of living is around $3,280 in this city, and housing is just as expensive, with an average rent of $2,374 and a median home price of $1,193, 825 ($1.2M).
If you're planning to move to Monterey, you should be prepared for the high cost of living in this city.
2. Traffic could be bad
The city's traffic is at its worst during the height of the tourist season in Monterey in summer. This is something that occurs during major events as well, such as the AT&T Pebble Beach Pro-Am and Car Week.
There is a possibility that you could experience traffic jams on Highway 1 on sunny weekends and during the entire summer. Additionally, there will most likely be traffic on the surface streets.
3. No opportunities for nightlife entertainment
In Monterey, there's hardly much to do after dark. This wouldn't be a problem for retirees or families, but young professionals who like to party and have fun late into the night might not be pleased with this. There's a lot to do in the city during the day, but there are very few clubs, bars, and fun spots that are open till late into the night.
In Summary
Is Monterey CA the city for you? To determine this, you'll have to consider the pros that come with living in this city, like the pleasant weather, well-rated schools, and job market. On the other side, you'd have to decide whether or not the cons such as the high cost of living and terrible traffic are worth it. Your decision would be based on your preferences and priorities for living in a city.