10 Things to Know Before Moving to Greer, SC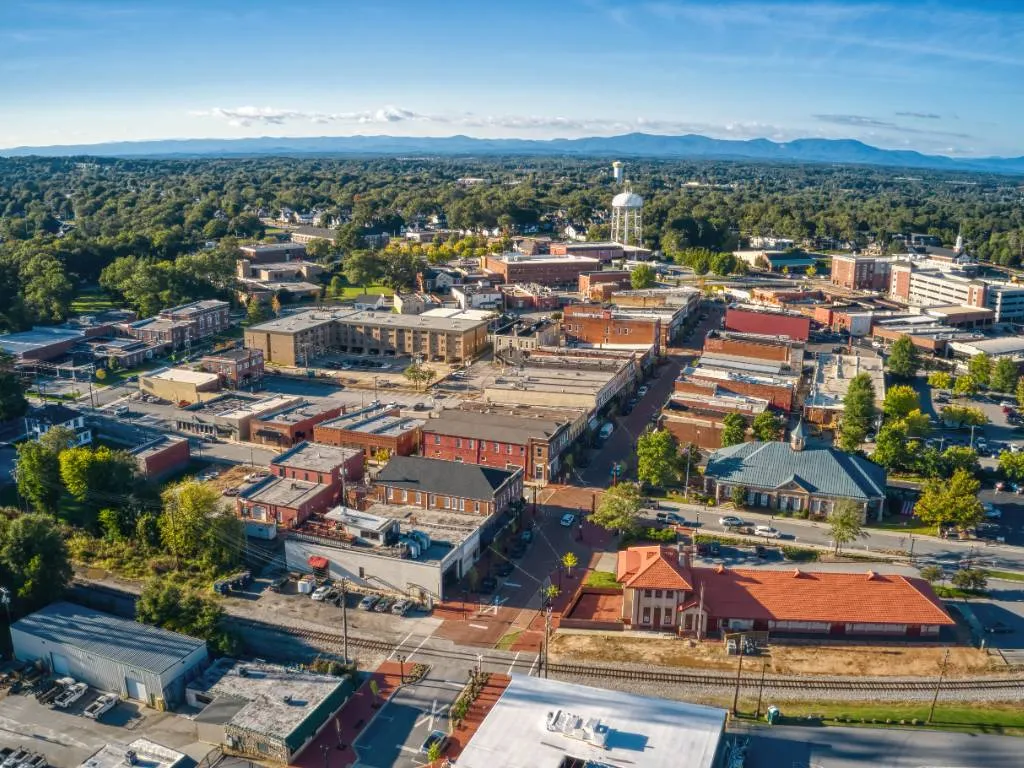 ---
Located in the Upstate of South Carolina, Greer is a small city that serves as a northern suburb of Greenville. The city and county of Spartanburg offer a large number of job prospects despite their relatively small size. Greer is a great place for families and young professionals to settle down because of its low cost of living.
Here are ten things to know before moving to Greer, SC.
1. The city is in a convenient location
Every route ends up in Greer. The Atlanta Charlotte Air Line built the city of Greer's first railroad station in 1873. In 1901, the town was further connected to the rest of the country with the arrival of additional railroads.
Amtrak now runs all the way along the East Coast, with today's Greer right next to the tracks. Greenville-Spartanburg International Airport, which serves over 2 million people each year, is also located in close proximity to Greer.
2. It's a stunning city
Greenery and beautiful scenery surround the city of Greer. Large homes sit on expansive lots in this area. Greer City Park, a 12-acre park opened its doors to the public in 2008, adding to the vast green outdoor opportunities for the city's residents. In addition to a playground, walking track, and lovely water fountain, the park also includes a pavilion, picnic shelter, and outdoor theater.
Other lovely parks in the city include Century Park, Veterans Park, and East Riverside Park. The city is surrounded by stunning natural features, such as mountains and lakes, and residents have proximity to big-city conveniences without sacrificing its friendly, small-town atmosphere.
3. There are 12 public schools
Greer's public education system features 12 schools, including 5 high schools. Greer is home to 22 different private schools, including the preschool-12th-grade Calvary Christian School. There are also other private schools in the surrounding areas of Greenville County that serve the Greer community.
Some top-rated schools in the area, as ranked by GreatSchools include Skyland Elementary School, Woodland Elementary School, and Riverside Middle School. Greer High School is ranked #8,024 in the US News National Rankings.
Colleges and universities such as Greenville Technical College, Clemson University, and North Greenville University are all within driving distance for high school graduates.
4. BMW, Michelin North America, and Mitsubishi Polyester Film are the city's major employers
Due to its convenient location, residents of Greer can choose from a wide range of lucrative career paths. BMW, Michelin North America, and Mitsubishi Polyester Film are the top 3 employers in Greer. The Greenville Health System, the Greenville County School District, and GE Power are also significant employers in the Upstate area.
In Greer, the average family earns $47,033. Although there is a wide range of income levels in Greer, at least 4% of the population falls into each income category from $10,000 to $200,000 annually. Topping the income charts in Greer are the 75-100,000 dollar earners (12.3 percent of the population). The typical commute time for workers in Greer is 22 minutes, and most families there have two cars.
5. Cost of living is 7% less than the national average
Greer has a lower cost of living than the rest of the country, with an index total of 93. However, the city has higher than average costs for health care and utilities. The price of gasoline is 11.2% lower here than in other parts of the United States, which may explain why transportation expenses are lower than the national average.
Housing in Greer is 18% cheaper than the national average, making it the most affordable aspect of the local economy. The median rent in Greer is $1383/month, while the median property value is $328,405. Since both buying and renting are within most people's price ranges, ownership and renting are both popular choices.
6. Live in Silverleaf, Sugar Creek, or Pelham Falls
There are many fantastic places to reside in Greer's many neighborhoods. All of these communities are green and picturesque, from the little Abington Park to the spacious Woodlands at Walnut Cove.
Sugar Creek is a premier Greer community with about 750 homes. Redfin reports that the median home sale price in this competitive market is $470,000. The Buena Vista Elementary School is a public K-5 institution with a stellar reputation. Membership pools, tennis courts, social activities, and more are all available through the Sugar Creek HOA. All of these things and more make this Greer area quite desirable to live in.
Silverleaf is a well-known Greer community accessible through Old Spartanburg Road. The website for the area boasts of its proximity to the city center but also of its ability to provide people with a peaceful, private retreat. Silverleaf is a neighborhood with 361 residences, most of which are built in the Victorian or farmhouse style.
The Pelham Falls community is located in eastern Greer, close to Route 85 and Highway 14. Pelham Falls offers its occupants not only stunning residences but also a private river trail, two swimming pools, a playground, tennis facilities, basketball courts, and a sand volleyball court.
7. Hurricane season is a major issue
Greer experiences a wide range of temperatures from year to year, typically hovering between 34 and 89 degrees Fahrenheit. It has extremely hot and steamy summers and bitterly frigid winters. On the other hand, snowfall in Greer is rather light, averaging just over 3 inches per month on average.
Greer residents endure at least one storm per year due to South Carolina's location along the Atlantic coast. Large storms with a lot of rainfall and strong gusts of wind are possible during hurricane season (June 1st to November 30th).
8. The city has excellent infrastructure
Greer has made significant improvements to its infrastructure in recent years. For the sake of safety and security, the streets are kept well-lit, and the central business district is kept clean and beautifully decorated.
The city government is responsible for the upkeep of 80 miles of roads, 35 kilometers of walkways, and 30 miles of storm drains. The city also has a recreation department that maintains parks covering 140 acres.
9. The Blue Ridge Mountains are nearby
When it comes to green spaces, Greer does not disappoint. In the city's 16 parks, residents and visitors alike can enjoy activities like fishing and hiking. Living in Greer makes it convenient to spend a day hiking and taking in the sights of the nearby Blue Ridge Mountains.
Tennis courts, baseball/softball grounds, and multi-use fields can all be found among the city's recreational offerings. Football, soccer, cheerleading, and tennis are just some of the activities that youngsters can try out through youth sports programs.
10. Explore places like the Greer Heritage Museum or the BMW Zentrum museum
Greer is bustling with things to do, and not just outdoor ones. The city is home to the BMW Zentrum museum, the only one of its kind in North America. BMW also welcomes visitors to the factory, where tours are available alongside the museum.
The Greer Heritage Museum is a great place to learn about the past of your new community. You can also take a step back in time by visiting one of South Carolina's last remaining covered bridges, as well as a number of historic mills. Finally, the city's Cultural Arts Council provides art seminars and regular live theater performances for cultural vultures.
In Conclusion
Greer, SC, offers a lower cost of living than the national average, a robust job market, great infrastructure, cultural attractions, and diverse neighborhoods. On the downside, hurricane season can bring storms.
 However, if you put security measures in place in case of storms, you'll find that Greer is a welcoming, cost-effective place for both families and professionals.